Planning a trip to NYC? I've got my favorite dessert destinations for you today, guaranteed to give your sweet tooth LIFE. Not only are all the treats delicious, they are all TOTALLY Instagram worthy!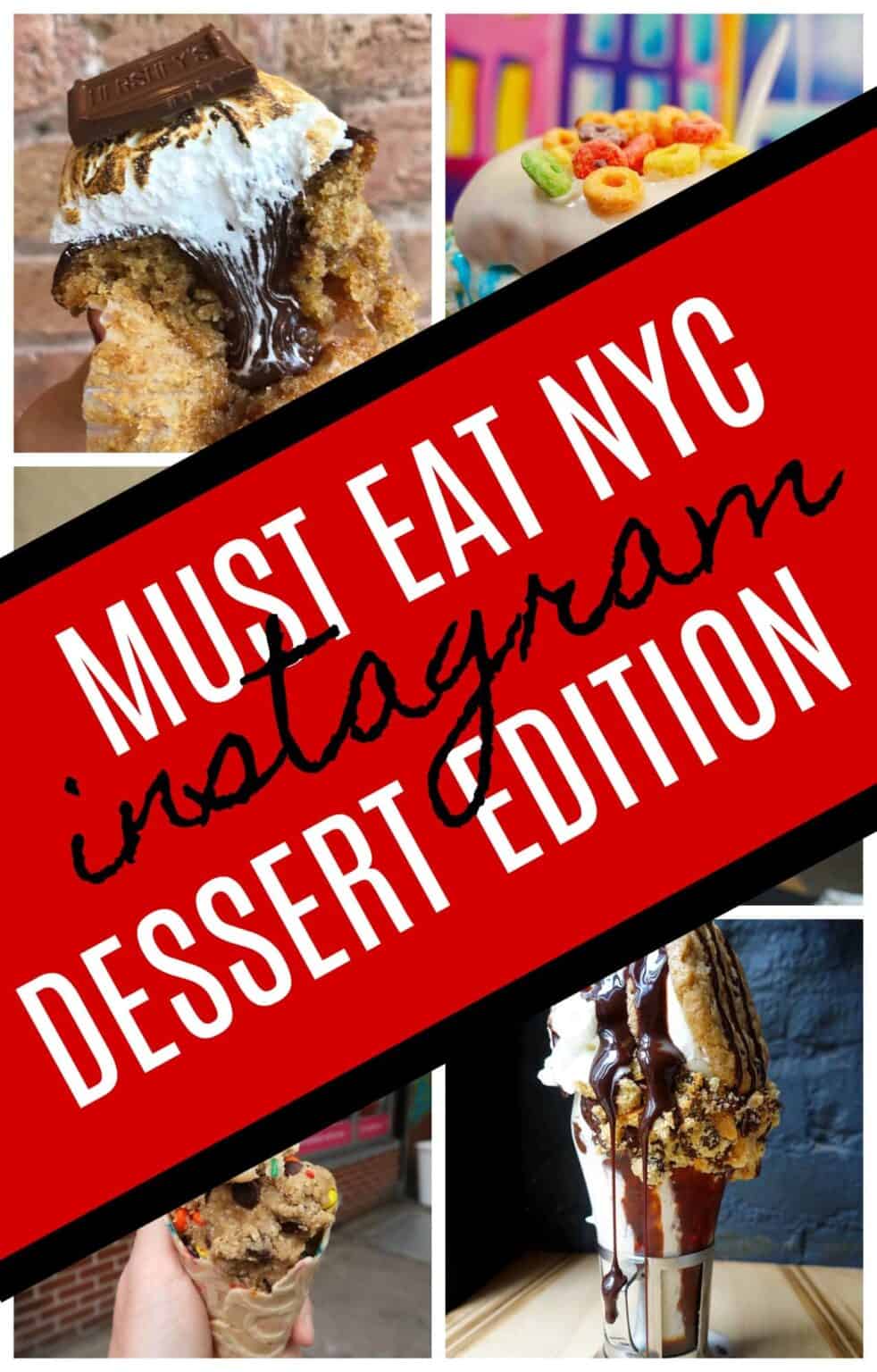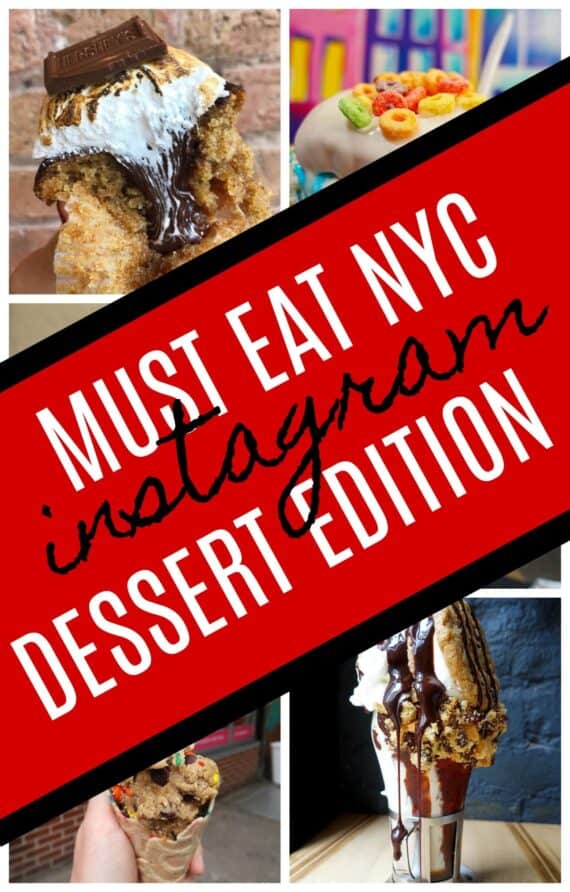 One of the most common questions I get emailed to me is, "I'm headed to NYC for the week, where do you recommend eating". I live in New Jersey, so I'm able to head into the city pretty regularly, which is a definite bonus! Of course, sweets are my main game, so I want to give you a little list that I have been compiling over the years of my TOP dessert sports in NYC. Of course, this list will be ever changing, as new spots open, and older ones close. AND I want to include that all these places are tops for Instagrammable treats…it's a thing. You can find each of these over on my Instagram account. Don't hate the player, man.
But let me share what's on my current MUST list, in no particular order (except #12 happens to be my fave).
Levain Bakery (167 West 74th Street, NY NY 10023) This little bake shop on the upper west side isn't new to NYC must lists. Their cookies (imo) are THE.BEST. Every time I go, I decide I have a new favorite. The thing is, the are all out of control. Order: Chocolate Chip, Oatmeal Raisin, Chocolate Peanut Butter Chip. And FYI – THEY SHIP!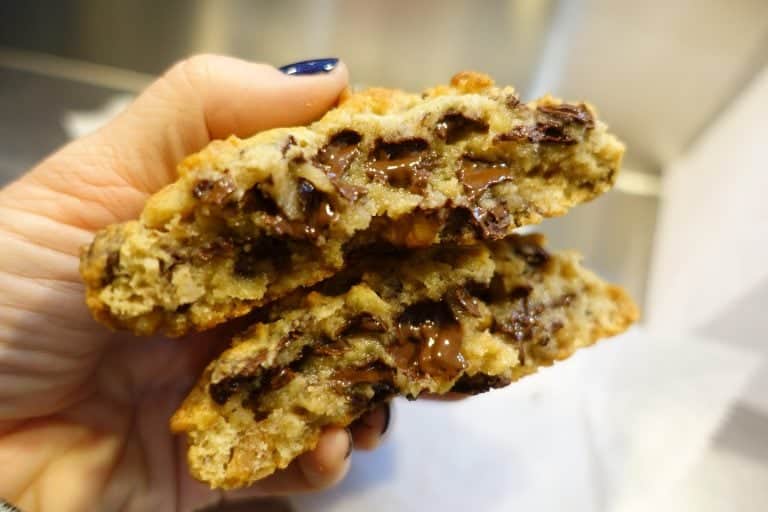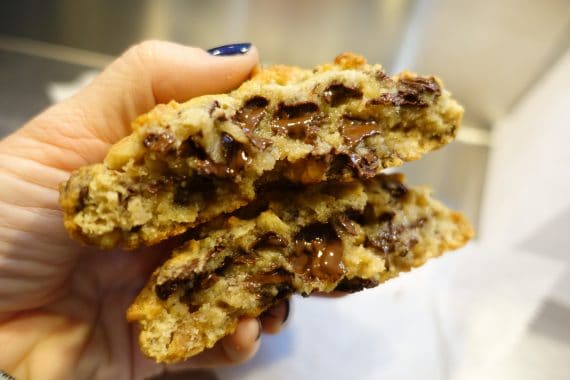 2. 10Below (10 Mott St, New York, NY 10002) Get your rolled ice cream fix at 10Below! I am obsessed with rolled ice cream and 10Below does it right! If you haven't seen rolled ice cream before, it's one of the coolest things! This shop can get pretty busy, so I recommend going in during off hours. The flavor combos they have on the menu are SO fun, like Fruity Bam Bam, and Ain't Got No Thai Fo' Dat…but you can absolutely mix and match. They have tons of toppings and flavors. ORDER: Rainbow Unicorn (duh)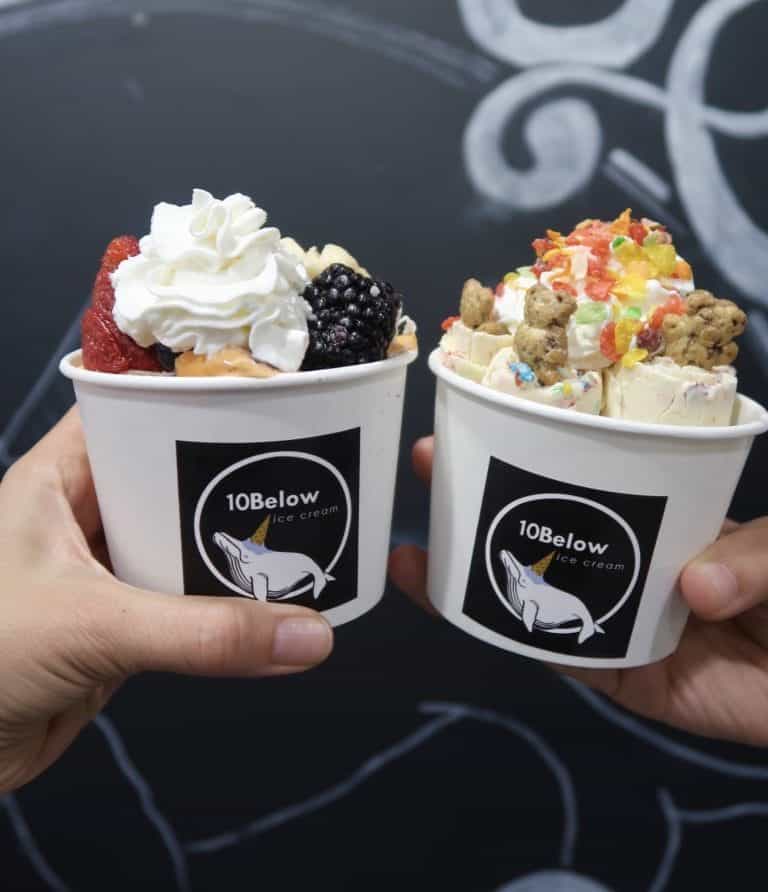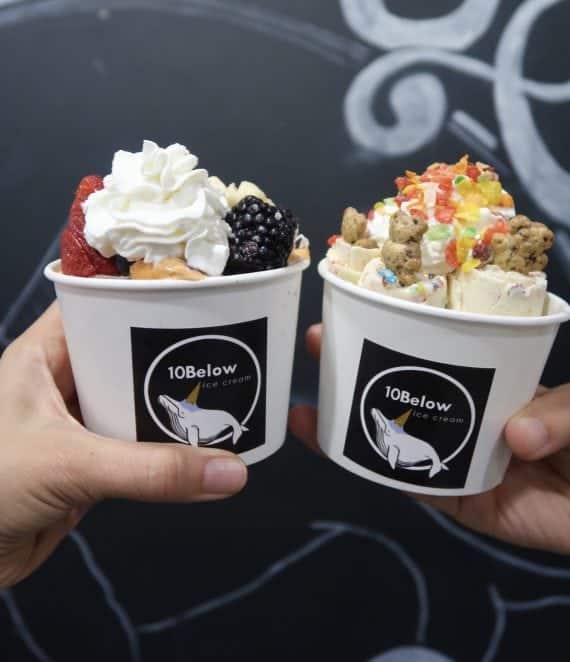 3. Molly's Cupcakes (228 Bleecker St, New York, NY 10014) I first had a Molly's Cupcake in Chicago last year, and when I heard they opened up an NYC location I got myself over there quick! Because y'all, they are SO GOOD. I have tried SO many cupcakes in SO many cities, and I will tell you Molly's are the best. They have tons of flavors, and not one has let me down. They make some gorgeous cupcakes, that taste even better. Order: S'mores Cupcake, Chocolate Chip Cookie Dough, Cake Batter, Creme Brulee.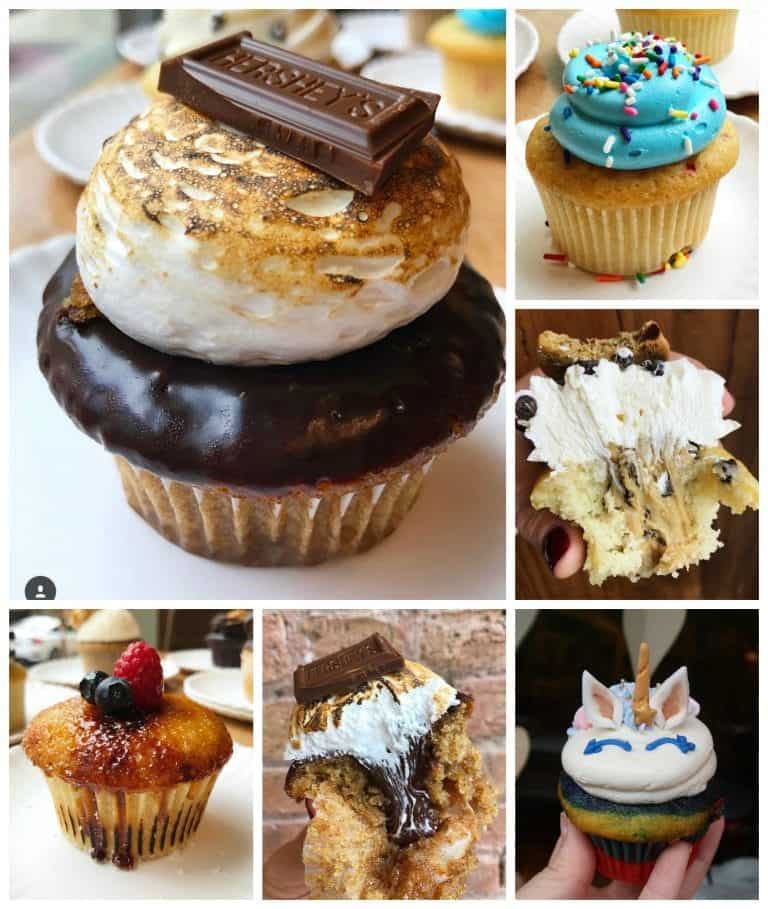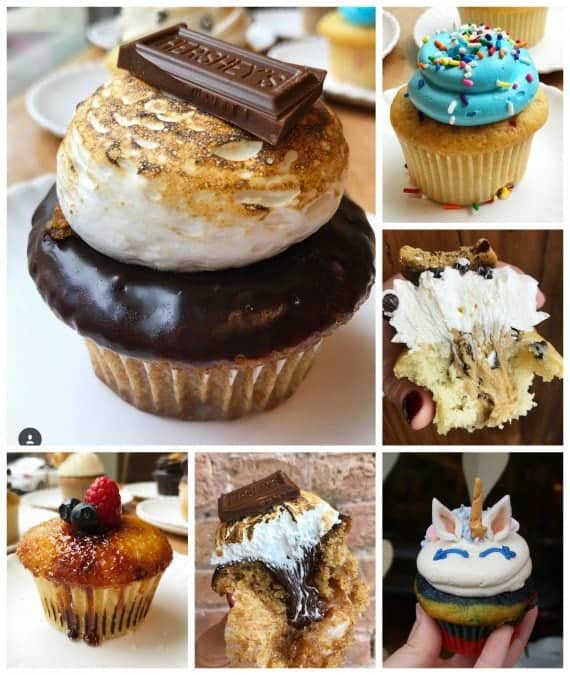 4. Sugar Factory (835 Washington Street New York, NY 10014) Here's a place where you can get your dinner AND a fabulous dessert. Their milkshakes are SO fun, and they happen to have crazy giant cocktails/mocktails too! My kiddo requested Sugar Factory for his birthday meal last year and is already talking about it again this year. If you're into the crazy milkshake crazy, this is a MUST! Order: Mac and Cheese Burger & a MILKSHAKE!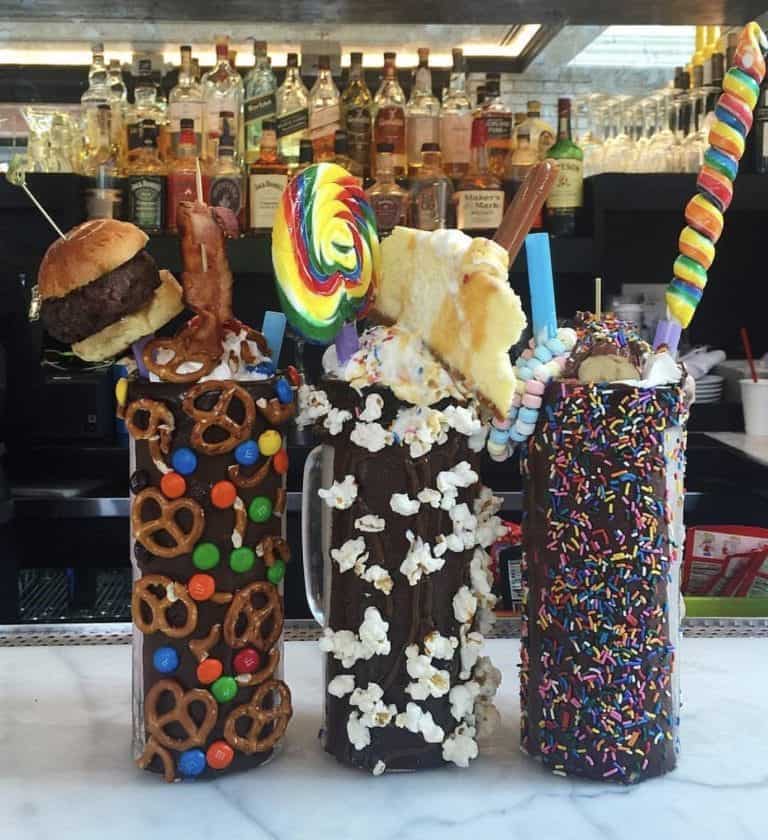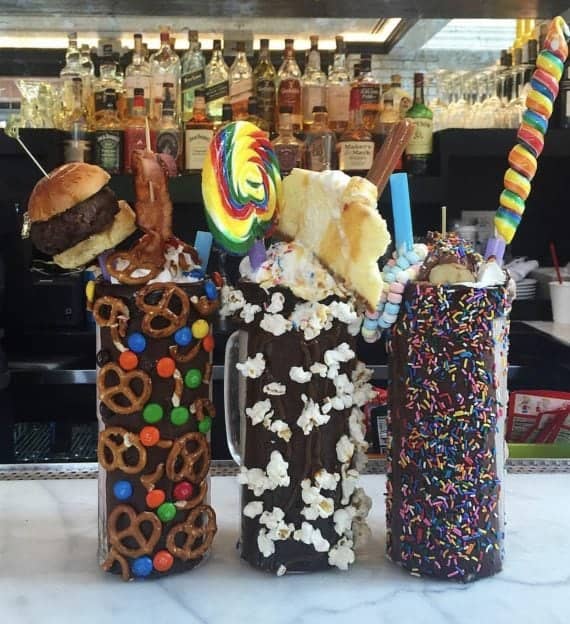 5. Cookie DO (550 LaGuardia Pl, New York, NY 10012) This place is CRAZY popular right now, and I am sure you're about to see a ton of "cookie dough inspired" shops pop up in NYC in the next year. It's SUCH a simple, but AMAZING idea that hadn't really been done on this level before. I had the pleasure of meeting the owner, Kristen, a few months ago when we stopped in for a visit. The lines can wrap around the block, but we happened to hit it when the line was super short (in case you're interested, it was a Tuesday morning at 10:30 am). Before opening the lines are crazy, but I think hitting it after that initial rush was worked for us.
Anyhow, there are TONS of cookie dough flavors, which you can order as-is or mix in a milkshake or with ice cream. PLUS there are some fab baked goods too. The sugar cookie was one of the best I've ever had!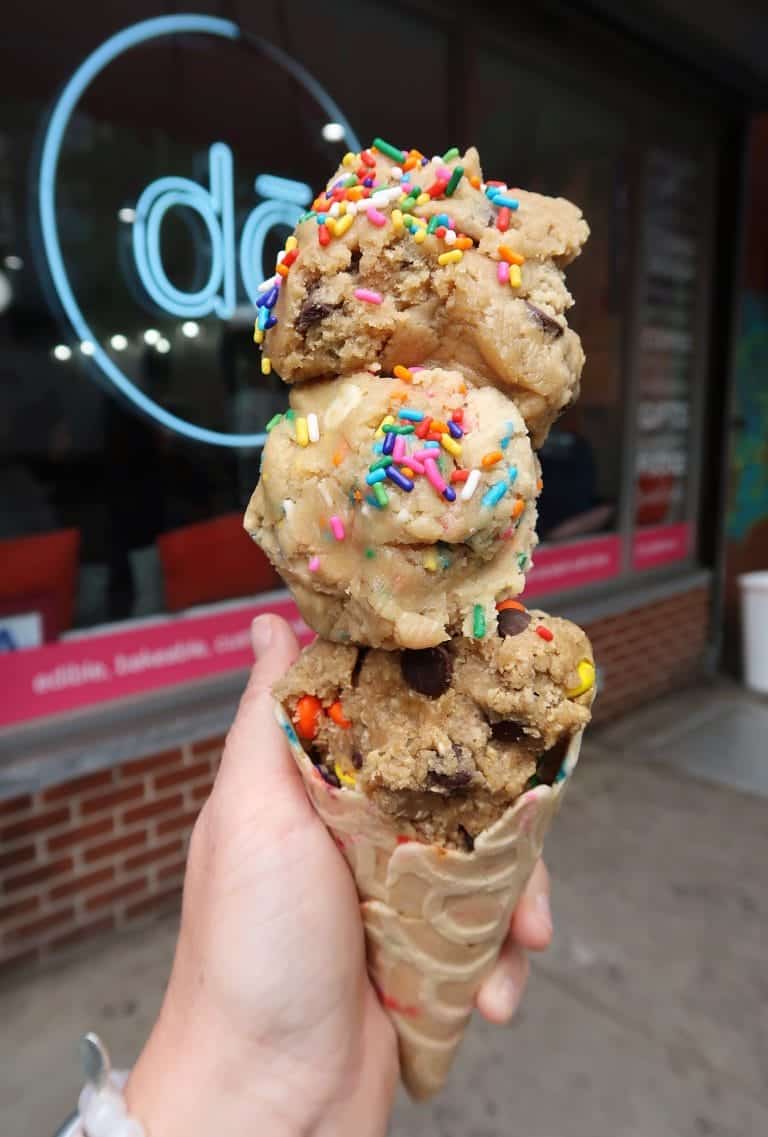 This is a definite MUST if you have an epic sweet tooth! ORDER the Salty/Sweet and the ORIGINAL!
6. Chikalicious (203 E 1oth St, New York, NY 10003) You'll notice I have a few ice cream spots on this list…and I'll tell you I have so many more to hit. NYC is PACKED with amazing, inventive ice cream! This is a tiny little place in the East Village. There's not really a place to eat inside, so know that you will most likely be enjoying your cone on the go. BUT The "churro" cone is AMAZING and SO worth it! The soft serve ice cream is ultra creamy and the cone, while not actually a churro, is a flaky pastry cone, coated in cinnamon sugar. SERIOUSLY so good! ORDER: The Nutty Professor or the SMORE (not pictured)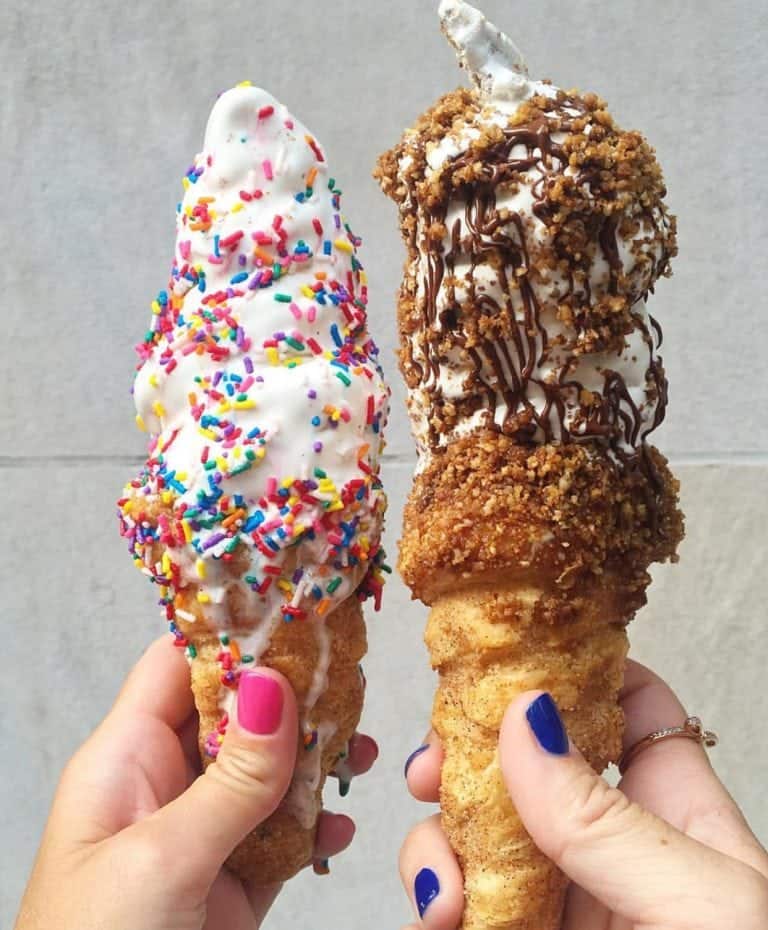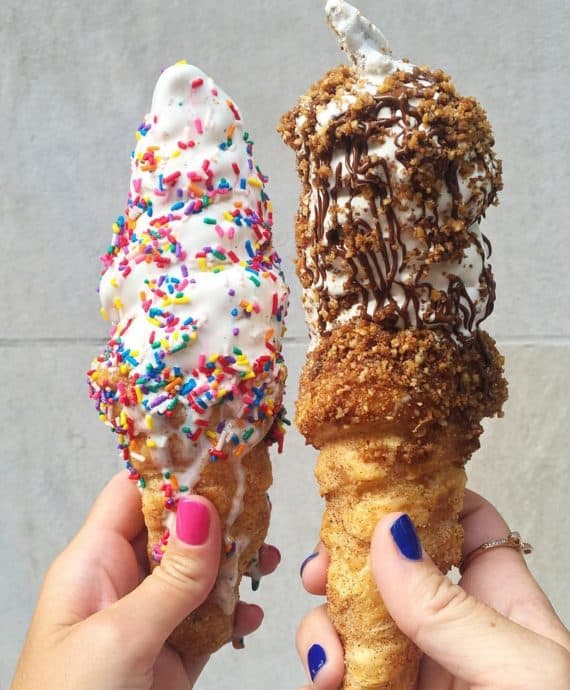 7. Dominique Ansel (189 Spring St, New York, NY 10012) This is a given on any NYC dessert list. DA is classic NYC. The bog claim to fame is he is the inventor of the Cronut (the croissant donut), which has now been duplicated so many times. But you must try the original! There are so many other things I recommend at DA, though! The Kouign Amann is arguably the best thing on the menu. But don't skip the Cookie Shots or the S'mores on a Stick. AND fun tip, since the cronuts sell out FAST order them ahead, skip the line and carry them out. Plus, there are usually a fun flavor or two everyday! (Key Lime Cronuts pictured below)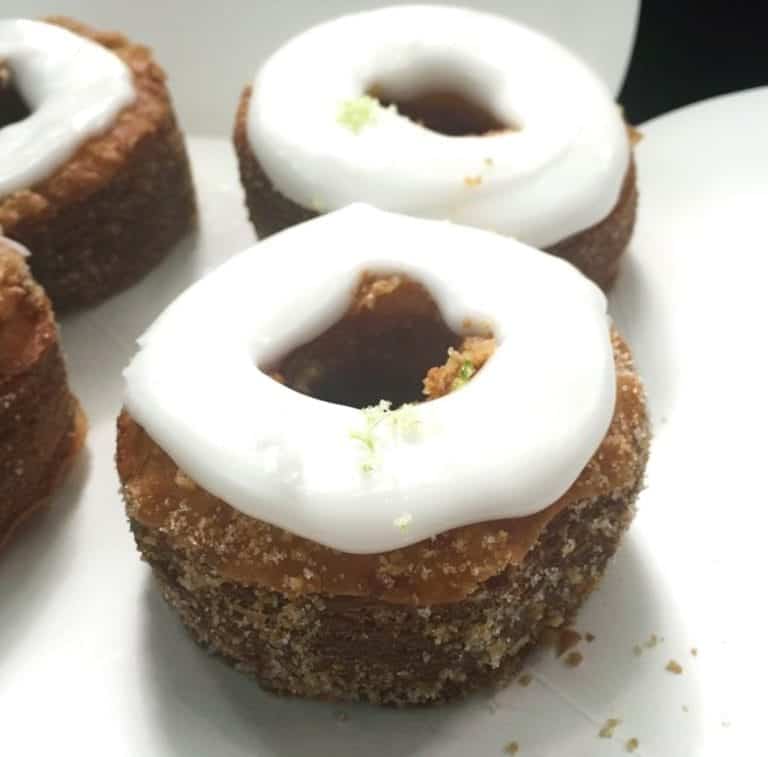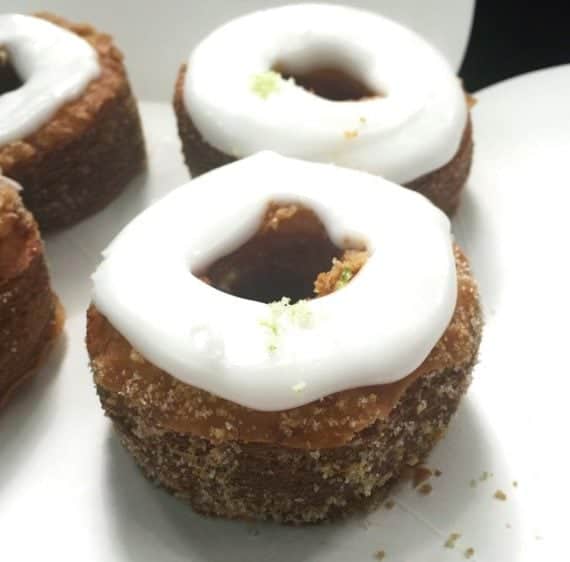 8. Big Gay Ice Cream (125 East 7th Street New York NY 10009) If you're looking for some fun soft serve, Big Gay Ice Cream is the spot. I LOVE this fun place. The names of the cones alone, is reason enough to stop here. Their cone flavors include the Salty Pimp, The Bea Arthur, and American Globs (pictured below) to name a few. And now you can even order pints of these flavors online and have them shipped! LOVE that! ORDER: The American Globs cone!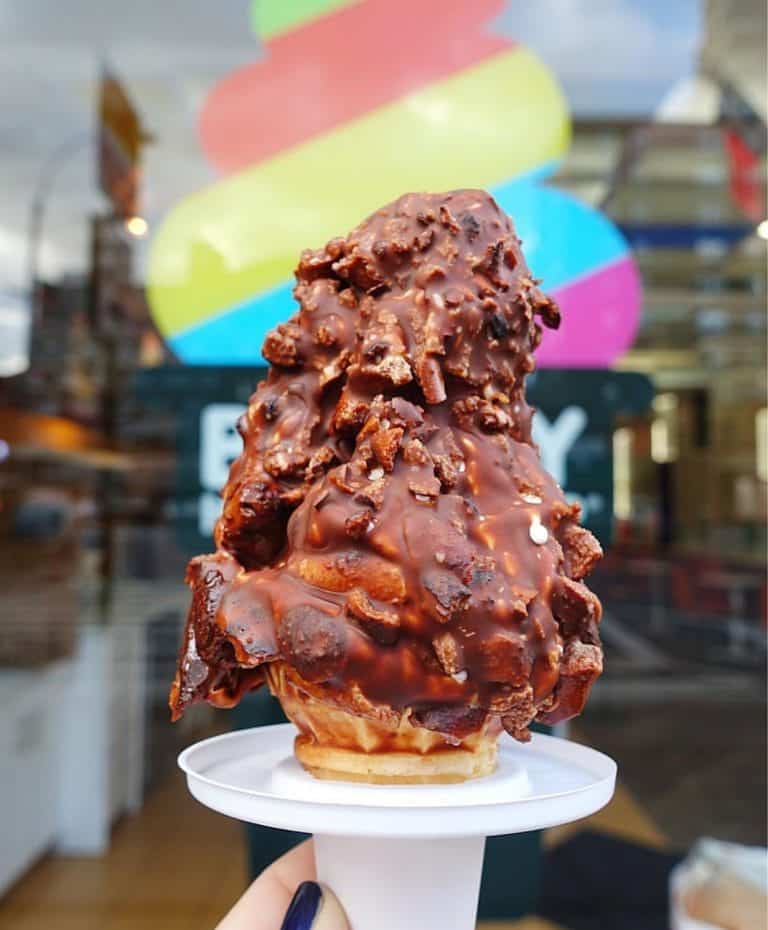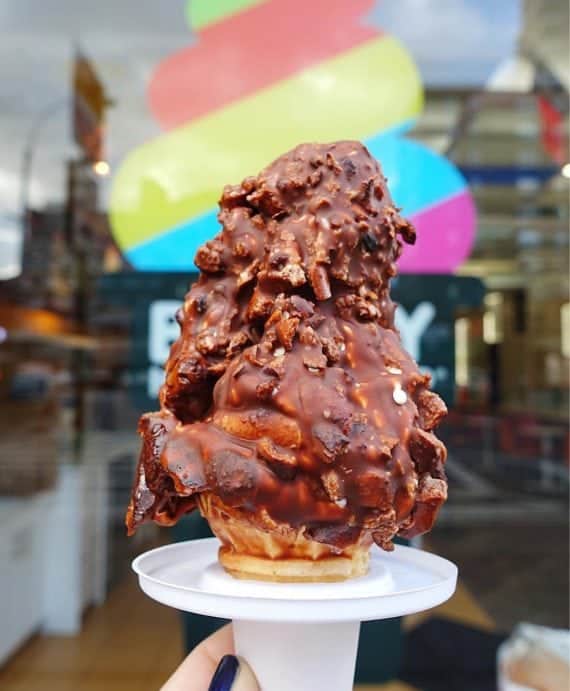 9. Union Fare (6 E 18th St, New York, NY 10003) Union Fare is located right in Union Square and is a MUST for breakfast. The do have a full restaurant (that I haven't tried yet), with a menu that looks totally fab, but pop in for coffee and a croissant for the ultimate Instagrammable moment. The ultimate is the Birthday Cake Croissant. I mean this is what social media accounts are MADE FOR! BUT they have other flavors that shouldn't be overlooked. ORDER: The Birthday Cake Croissant or the Creme Brulee Croissant (my personal fave).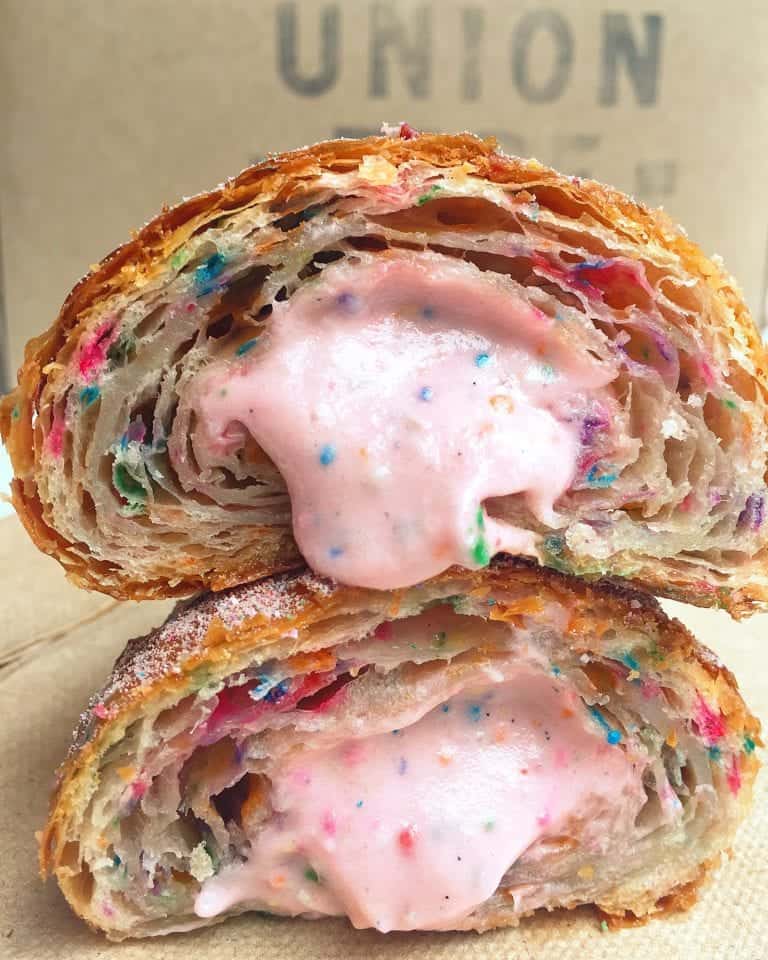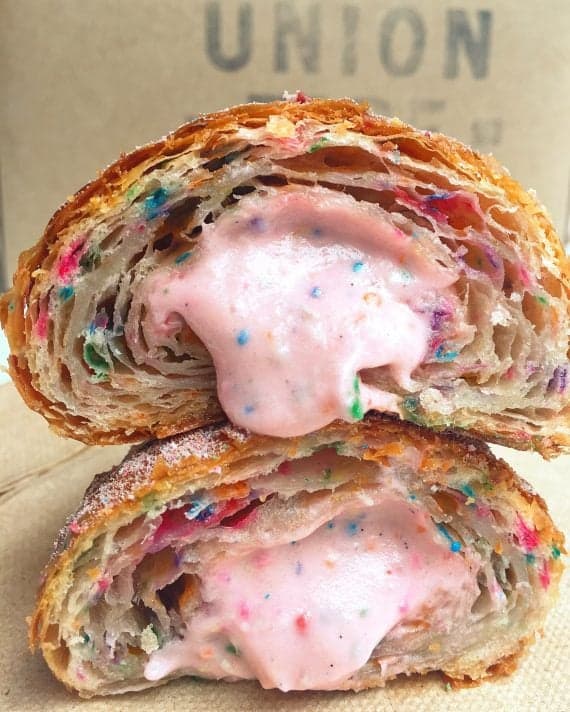 10. Holey Cream (796 9th Ave, New York, NY 10019) This place is a trip. It's not much in the way of ambience, and I'll say it, it's even a bit grungy, BUT IT'S DONUT ICE CREAM SANDWICHES! I am willing to overlook a lot of things when donuts and ice cream come together. The treats are TOTALLY delish all while being super over-the-top. It's located pretty close to Times Square, so if you're in that area, it's a definite must. ORDER: Donut Ice Cream Sandwich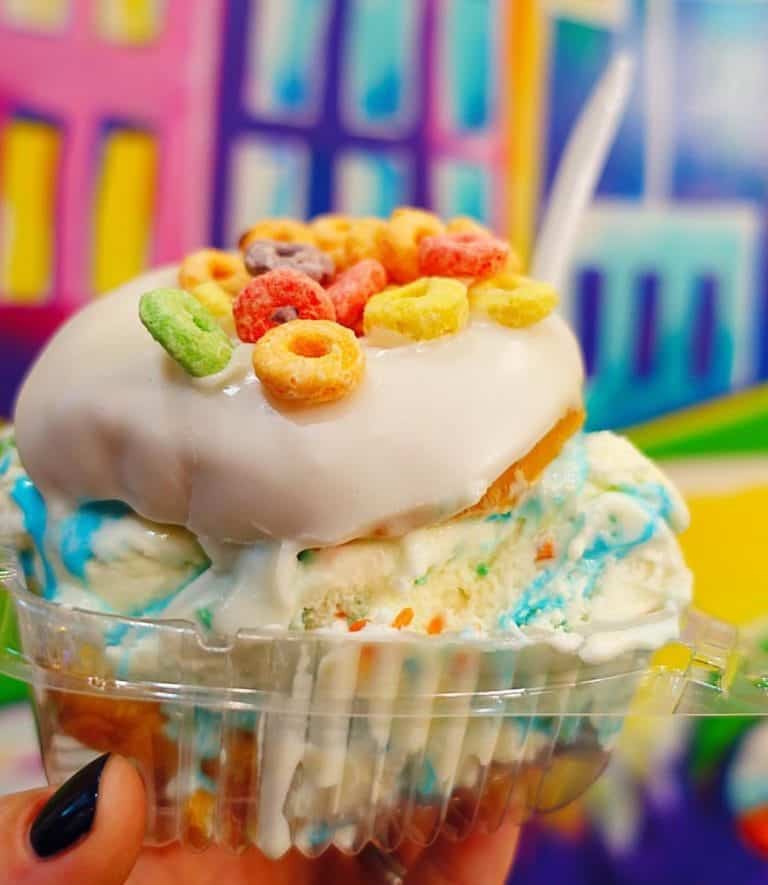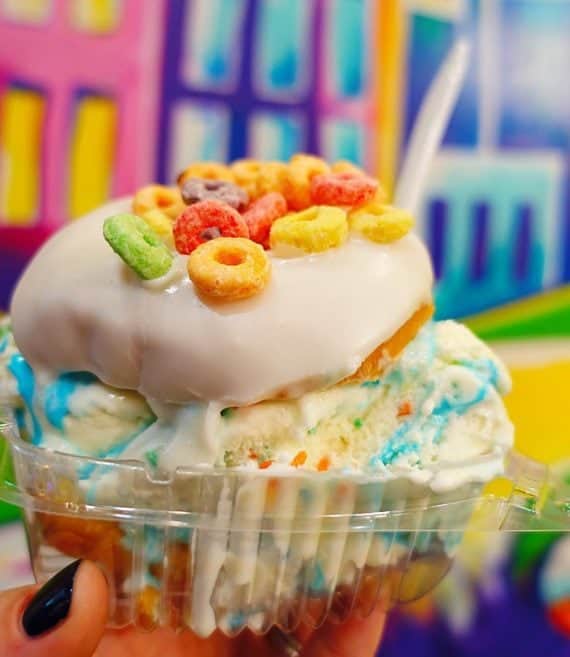 11. Black Tap (529 Broome St New York, NY 10013) I visited Black Tap a few years ago right as the Crazy Milkshake craze started. Up until then I hadn't seen anything like it in my life, and they were very gracious to host my friends and me for lunch and milkshakes. The lines, since then, have been outrageous…with people waiting for hours to get one of those shakes. They've opened up some new locations to handle the high demand, so you definitely have options! And while the shakes are great fun, the burgers a Black Tap are LEGIT. I'm telling you, this is the place to go for an epic burger, with an epic shake! ORDER: The Texan Burger and ANY shake on the menu!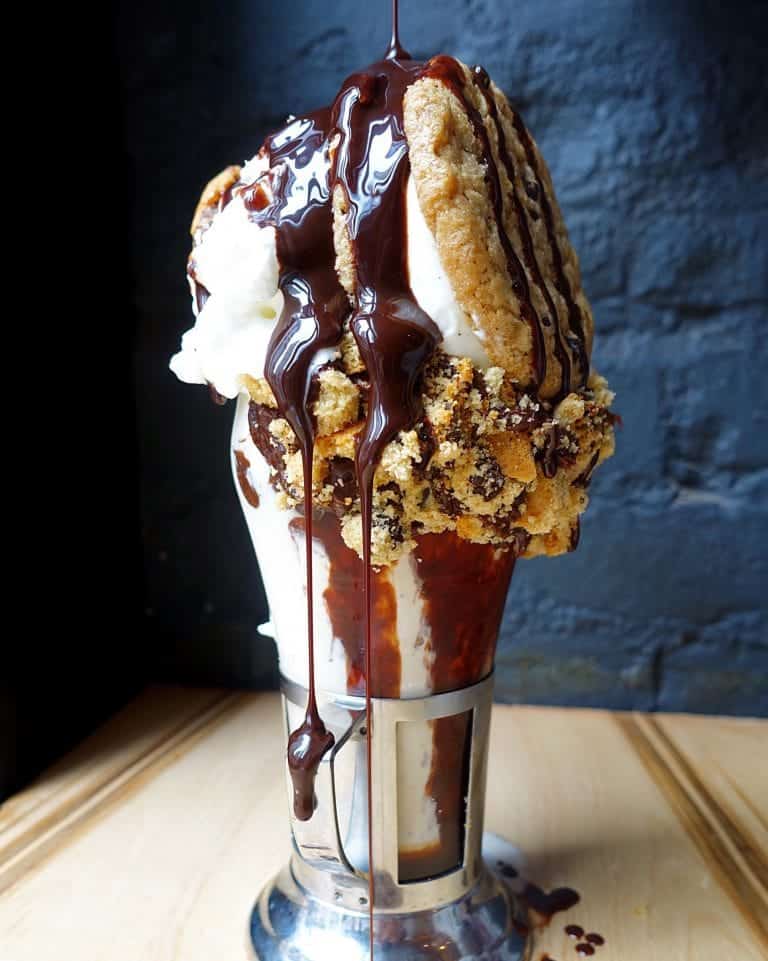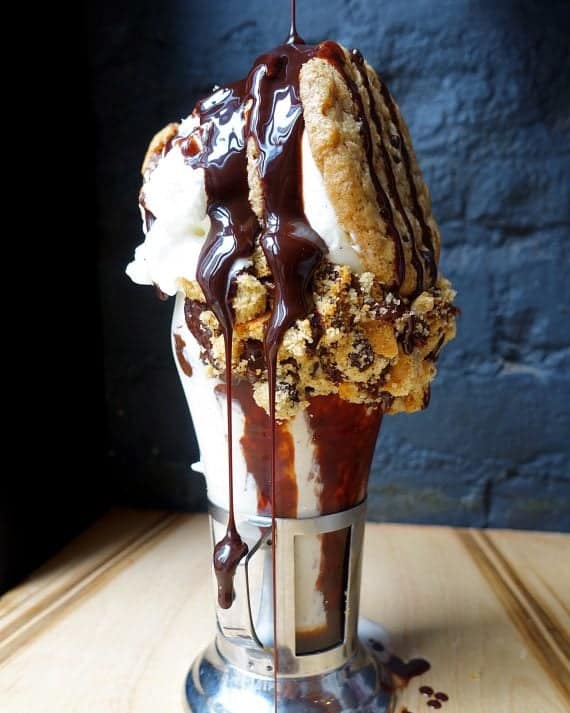 12. Ample Hills (600 11th Ave, New York, NY 10036) Ample Hills has tons of locations, so check the website to see if there's one near you…but the first time I tried it was in Gotham Market in NYC. The flavors are NEXT LEVEL! Ooey Gooey Butter Cake, The Munchies, The Raw Deal…I could honestly list them all. Sample them all when you're there! ORDER: ANYTHING ON THE MENU IN A PRETZEL CONE!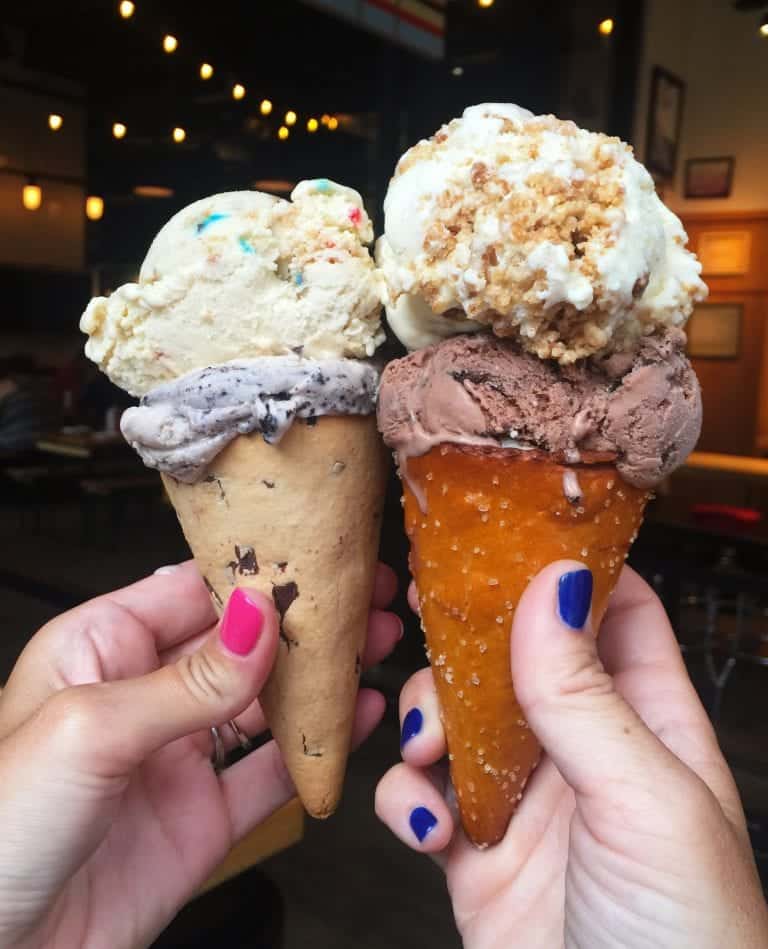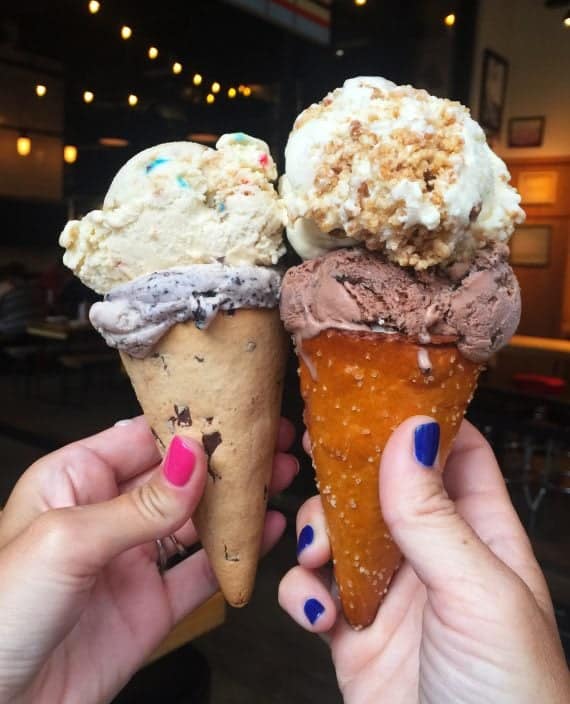 13. Citycakes (Lower Level, 251 W 18th St, New York, NY 10011) Stop what you're doing right now, book a flight to NYC and get your tush to citycakes. Like NOW. This tiny little bake shop specializes in GORGEOUS cakes, but they happen to make cookies that are my new favorite. Like HELLO GORGEOUS. The cookies are HALF POUNDERS and they have stuffed cookies that are basically the most perfect thing on the planet earth. I stopped in the shop a few months ago and got to talking with Chef Mark, who is not only adorable, but crazy nice. We sampled all the cookies and decided life begins and ends with the stuffed red velvet cookie. I MEAN HELLO. AND a month later when my kiddo broke his arm, Mark sent out a cookie package for my Max, which was about the nicest thing ever. Oh, and did I mention, you can turn any of these cookies into an ice cream sandwich? Check THIS out! AND please note, they ship these babies nationwide! I can't think of a better gift! ORDER: The Red Velvet Stuffed Half Pound Cookies.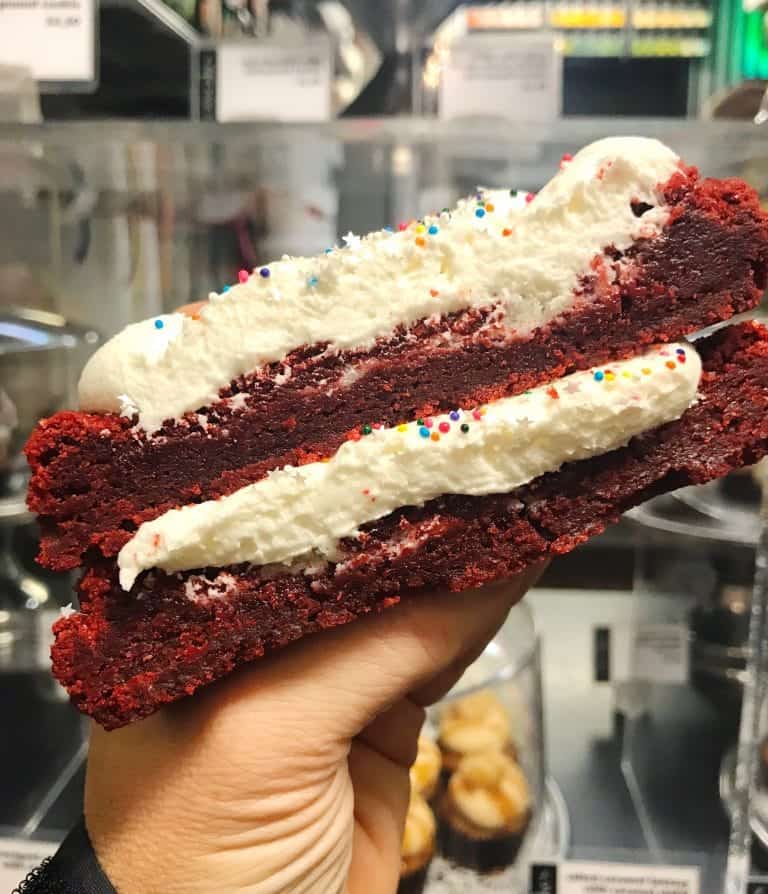 14. Eggloo (60 Mulberry Street New York, New York 10013) Remember a few months ago when I made Bubble Waffles? The inspo for those came from this fun little ice cream shop in NYC! The waffles are made fresh and you can choose from soft serve or scoop ice cream! They have original, chocolate or green tea waffles, multiple ice cream flavors and tons of toppings…FRUITY PEBBLES FOR LIFE! I'm all about a fun ice cream cone and this place is a really fun spot! ORDER: Original cone, with swirl ice cream and Fruity Pebbles and Pocky!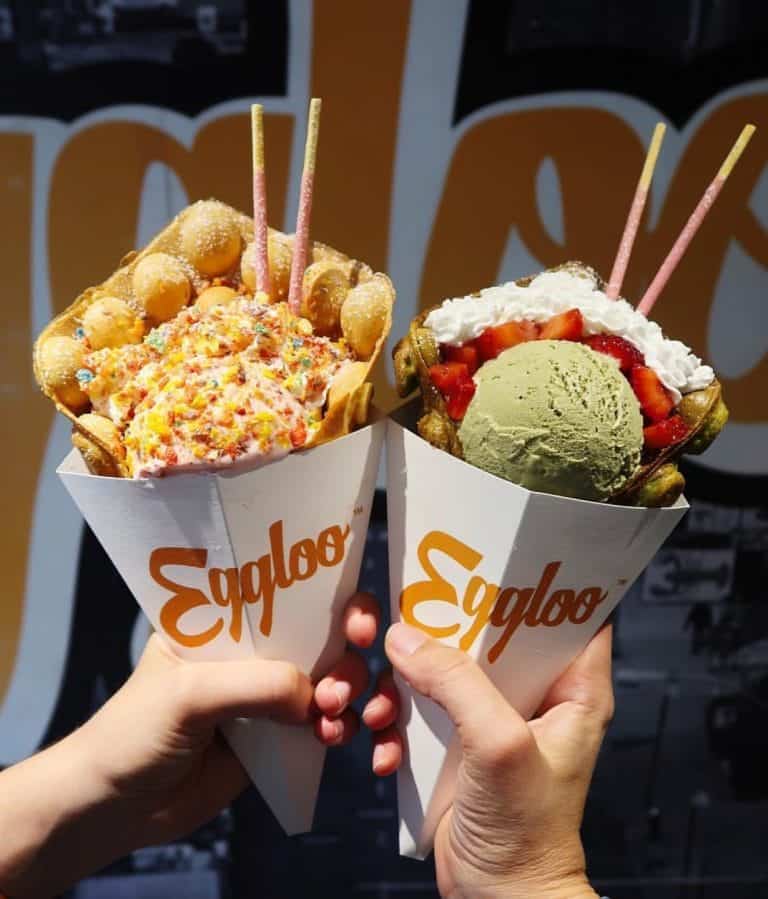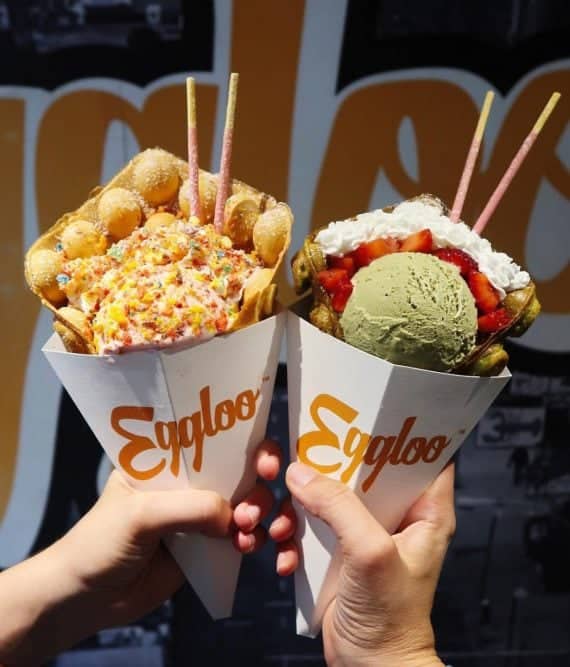 Ok, I hope this has inspired you to book a trip to NYC! I am sure this list will evolve over time, but this is an amazing place to start. And I WELCOME your recommendations! My NY food list is never ending, and I love adding new spots to my schedule!
Coming soon: Family friendly restaurants NYC! Let me know your favorite!
Save
Save
Save
Save
Save
Save
Save