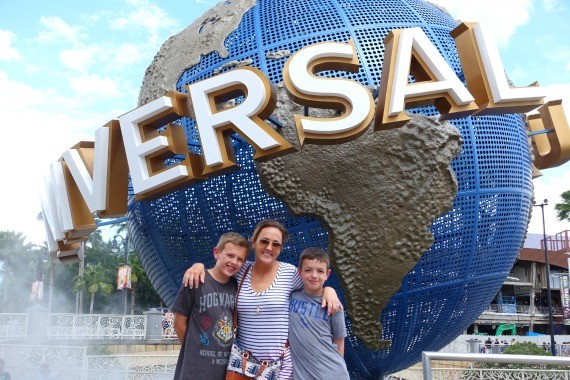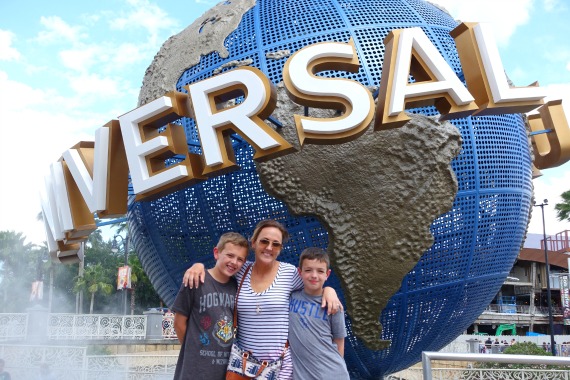 About a month ago my family and I went on a little mini vacation to Universal Orlando. It was a last minute trip I planned basically to celebrate turning in the first draft of the manuscript for my book! Woohoo! We have wanted to take the boys to Universal for a while now and just decided to go ahead and do it.
So glad we did!
When I booked the trip I went online and looked for reviews/recommendations/lists of fun things to do while you were there…places you had to eat and snacks you had to try. Well, I came up short.
There are SO SO many people giving advice on where to stay/what to do at Disney, I thought there would be something similar out there for Universal. I didn't really find much except Yelp, Trip Advisor etc.
So I dug deep into the internets and came up with a short list of "must do"… and then when I go there I compiled my OWN list of "Musts" to share with you guys!
Beware, this posts has a lot of pictures. And also this trip was in no way sponsored nor am I being compensated. I know so many of you guys have thought about Universal and I want to share my experience!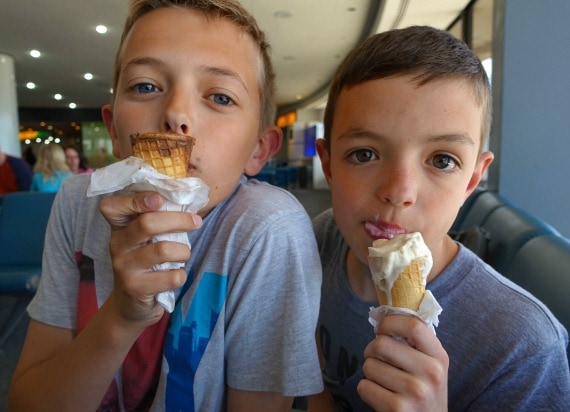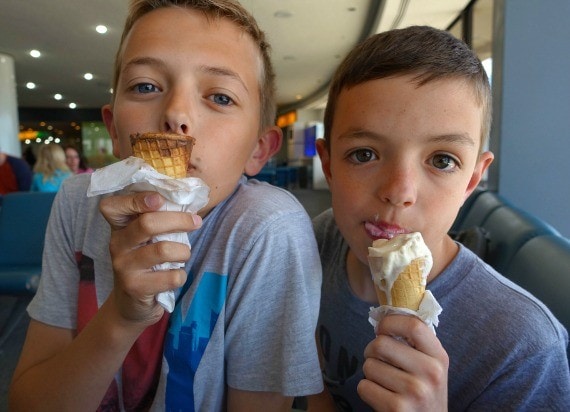 We flew JetBlue down to Orlando, because we can get fairly inexpensive flights from Newark there and you don't have to pay for a checked bag. Don't ever change that JetBlue!
Also, traveling with my husband means ice cream at 9:00 am.
Also so this…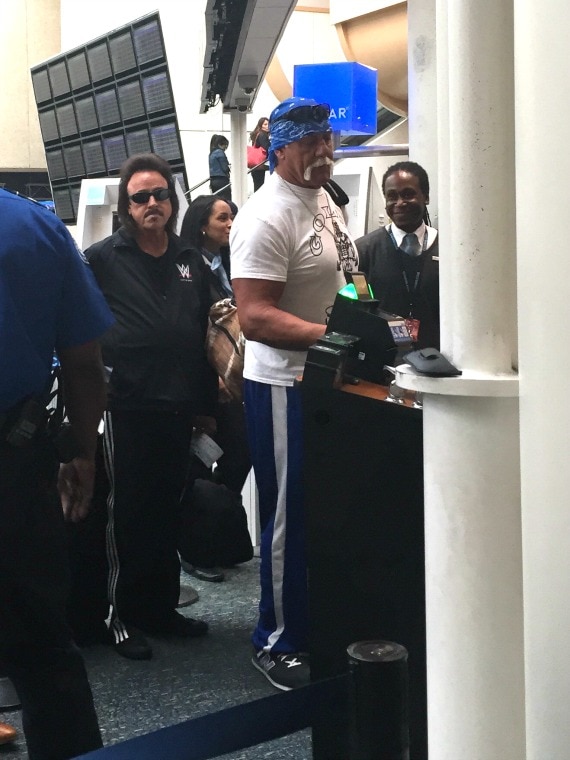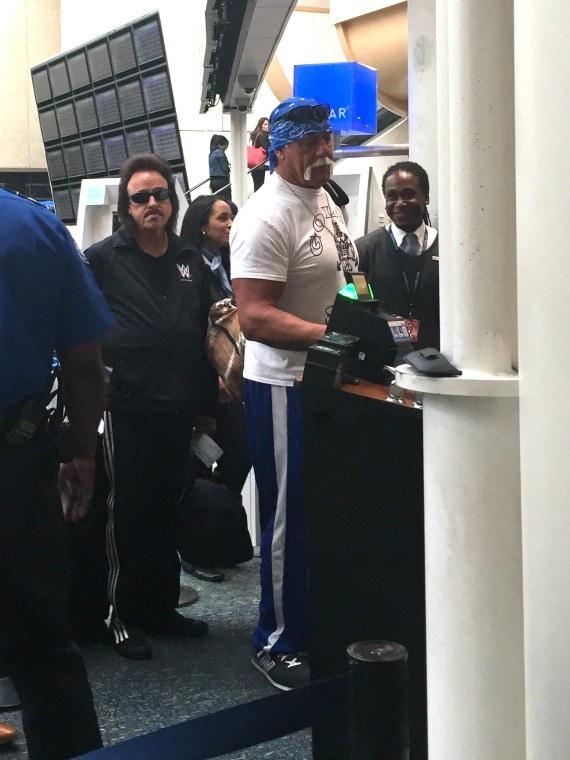 I totally took a stalker picture of Hulk Hogan at the Orlando airport. He's very big and very tan.
We stayed at the Loews Portofino Bay Hotel.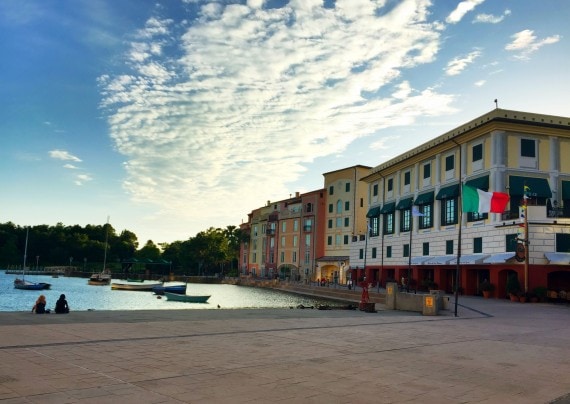 It's one of the Universal properties so you get to enjoy the convenience of taking the 5 minute ferry ride to and from the parks. I TOTALLY recommend staying in one of the Universal hotels for that reason alone.
I bought a package vacation which included the park tickets for 2 days (plus a "free day"), 4 nights at the hotel, plus "Express Passes" which is basically the equivalent to the Disney Fast Pass (except you can use it all day on all the rides, except for a few in Harry Potter) and 2 free breakfasts at the Harry Potter restaurants in both Islands of Adventure and Universal. More on that later.
Long story short I totally recommend a package deal like I got. I am sure there are more inexpensive ways to do it, but I liked the convenience of the package. You can go on the Universal sight and they are always running package deals.
You can also buy the Express Passes (if you don't book a package) at the park for like $80 a person if you really don't want to wait in lines. That's pretty pricey considering the cost of the tickets. But having the passes included in the package was really a nice option because it was all worked into one amount. I get that i still paid for them, but I know it was at a discounted rate. If the park is busy the passes are a life saver. They certainly aren't a "Must", but I would definitely get them again. We didn't wait more than 15 minutes for any ride EXCEPT the Hogwarts Castle (where they don't accept the fast passes) Here is a link to all the details.
Also, with the package you can get into Islands of Adventure an hour early which is really nice…so you can get on the Hogwarts ride before the crowd gets there.
Back to the hotel. The Portofino Bay was great.. it was super clean, had a really pretty courtyard and I got a "Minion Suite" room as a surprise for the kids. When you walk in it looks like a regular hotel room, but there is this vault door that looks like a closet, but when you open it…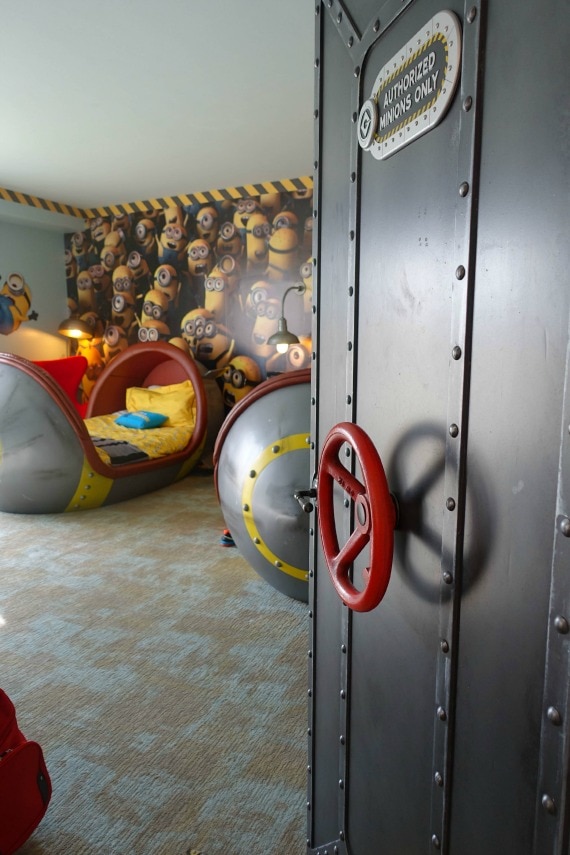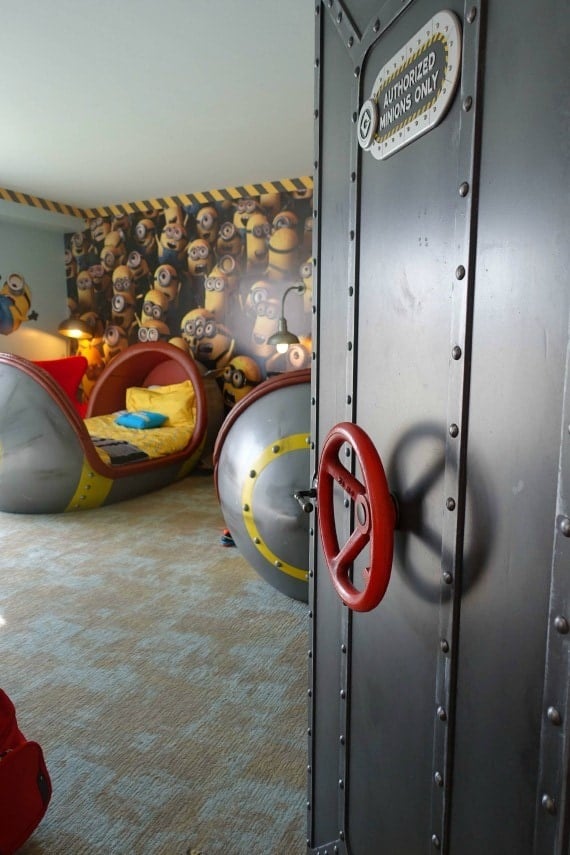 My kids were in LOVE!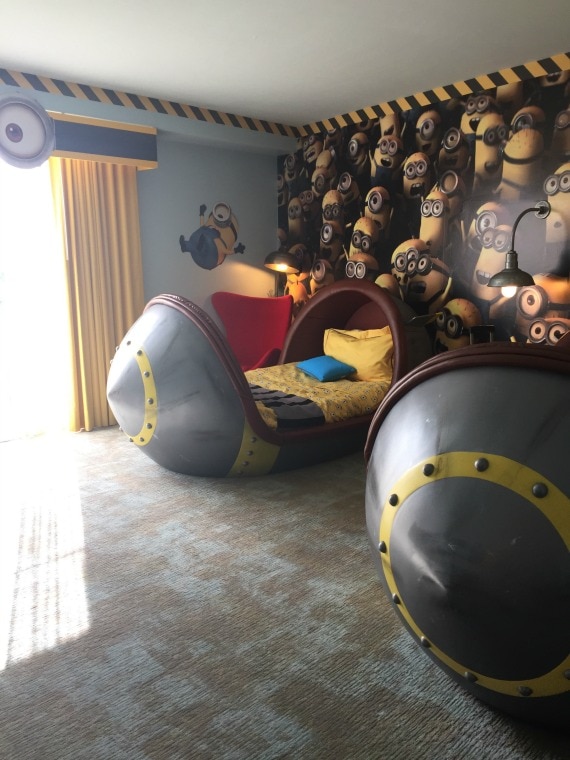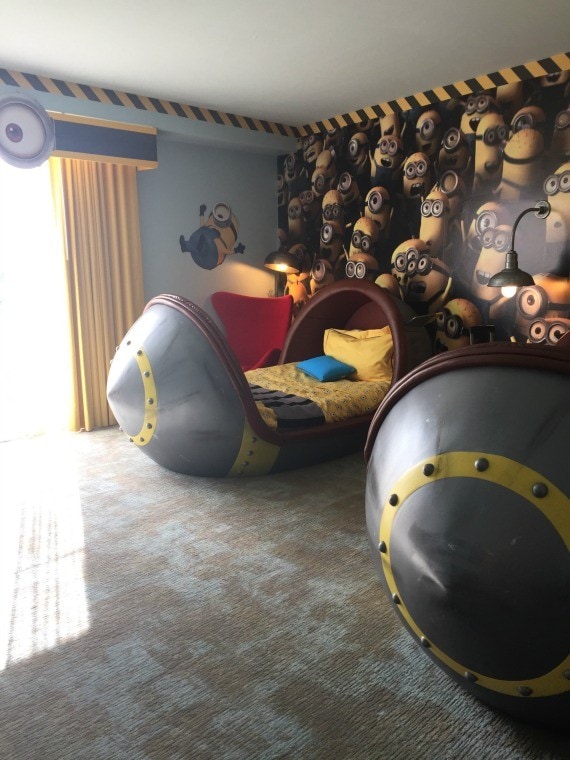 The beds are twin size..the pictures make them look smaller.
Anyway, it was very very cool.
The pool at the Portofino was gorgeous too…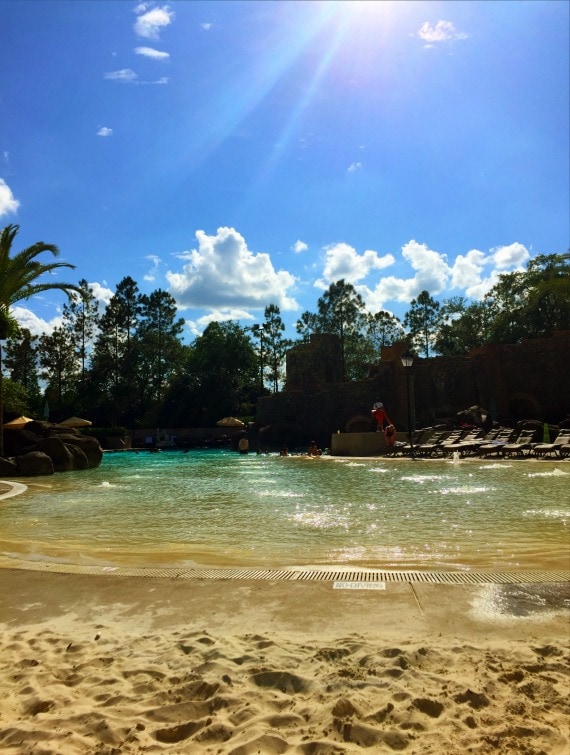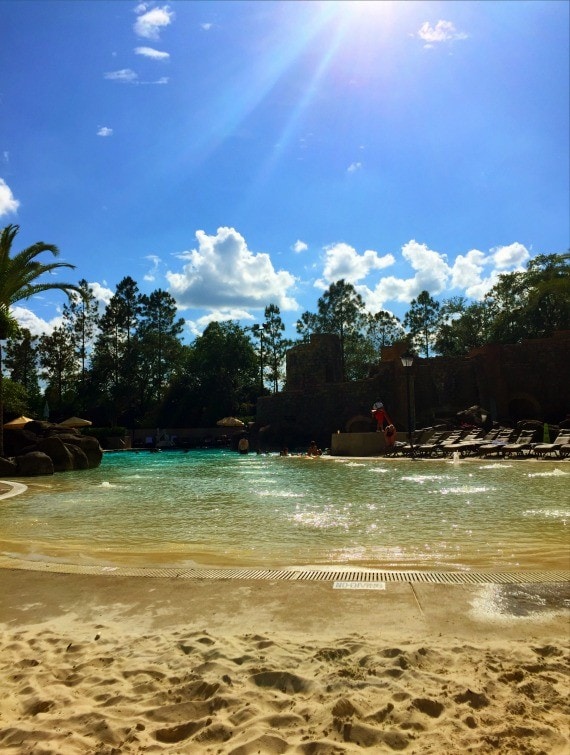 There were water slides, a beach…we spent every afternoon there!
Also they had the most amazing gelato shop on the grounds called Gelateria. Get the Pink Marshmallow Gelato there. It is SO good!!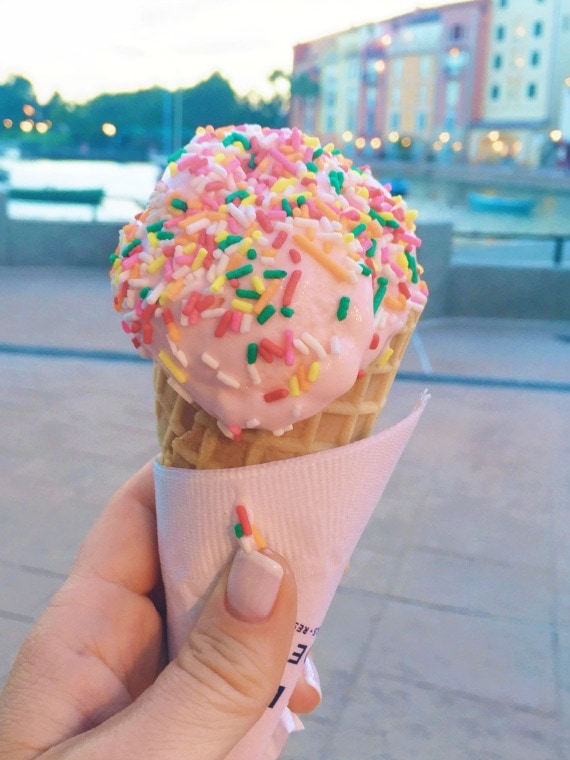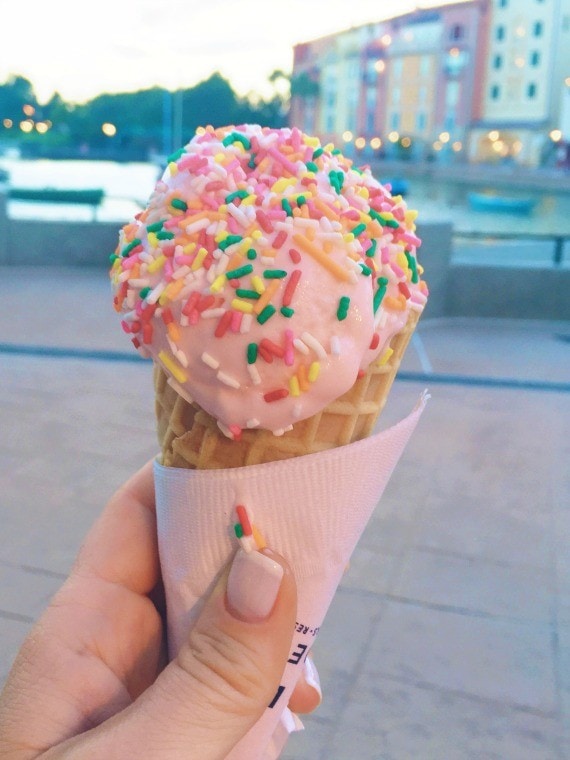 There are some nice "sit down" restaurants at the Portofino Bay, but since we ate most of our meals in the parks we didn't get a chance to try them. BUT one night after we spent some time at the pool the kids were hungry so we decided to get pizza and ate at Sal's Market Deli. OMG you guys the pizza there was AMAZING!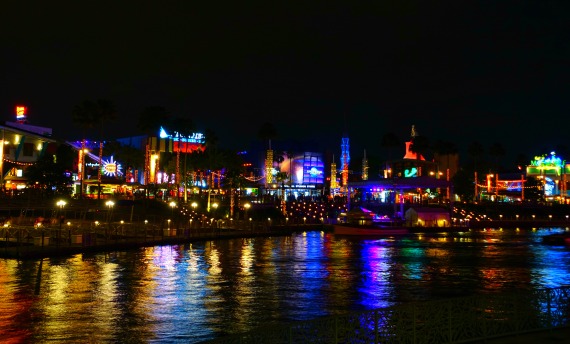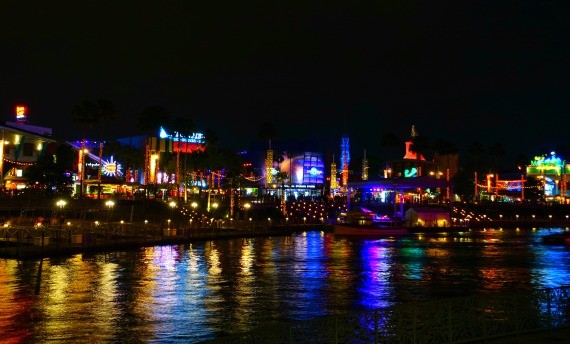 Anyhow, we ate at Antojitos the first night we were there, which is one of the many restaurants on the City Walk. The table-side guacamole was SO good and the churros served with Coffee Creme Brulee to dip them in were OUTSTANDING! Universal City Walk has lots of great restaurant options from sit down food to quick service.
The first morning we went to Universal Studios. A lot of you ask about the parks themselves, so let me clarify…there are TWO parks. Universal Studios is the original and Islands of Adventure is the newer. They are both fantastic…and located only a stone's throw away from each other. That's what is really great about staying on the property…the ferry drops you off from the hotel (it runs every 15 minutes) right at the city walk, which is literally right next to both of the parks. You maybe walk 1/8 of a mile to entrance of everything.
When we got to Universal our first stop was Diagon Alley.
SO freaking cool…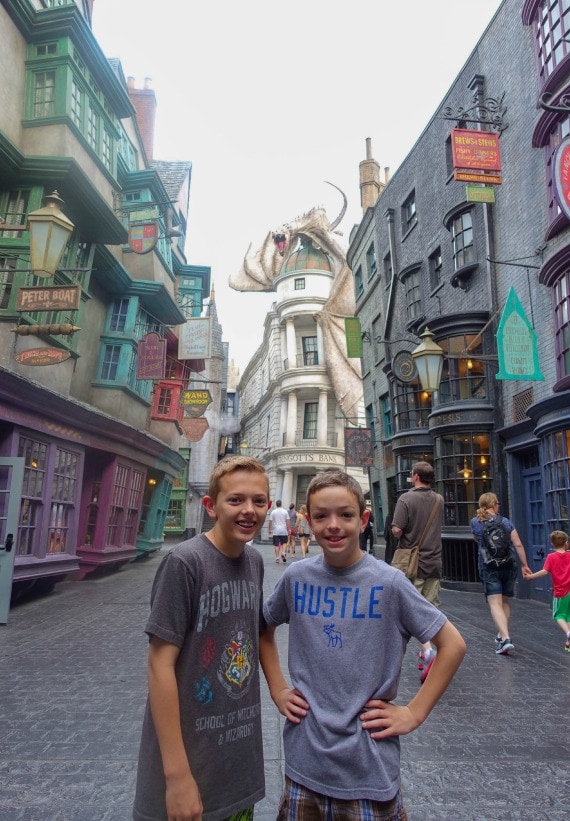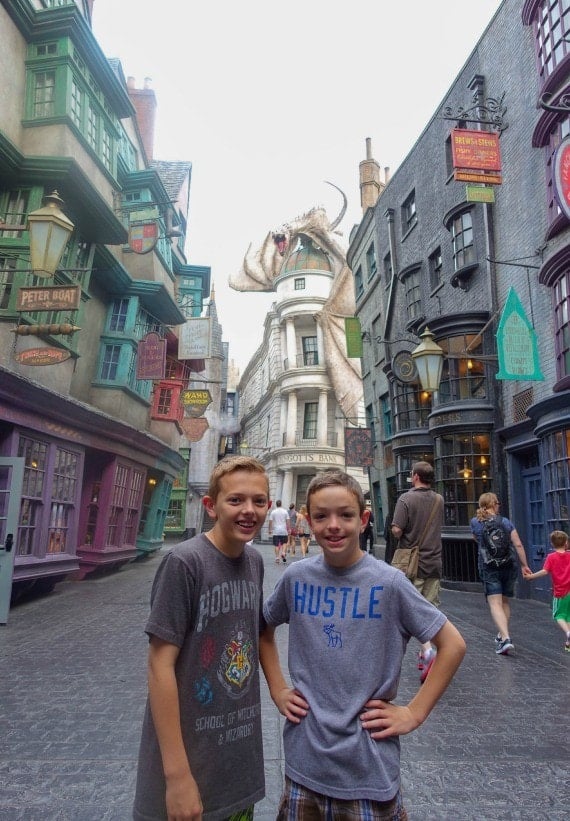 The attention to detail is crazy. We rode the ride at Gringott's and loved it.
A lot of the rides at Universal are like 3-D type rides where you feel like you're in the world exploring. They're very cool.
We had breakfast at The Leaky Cauldron and tried our first of many Butterbeers!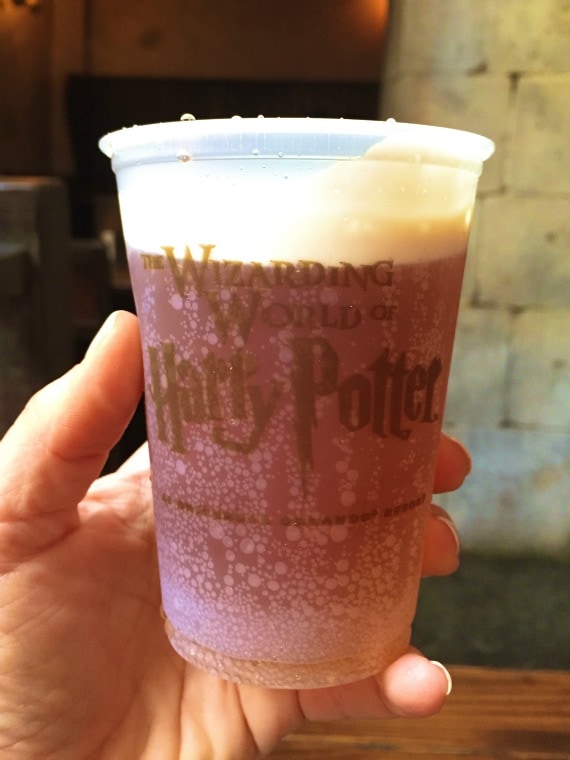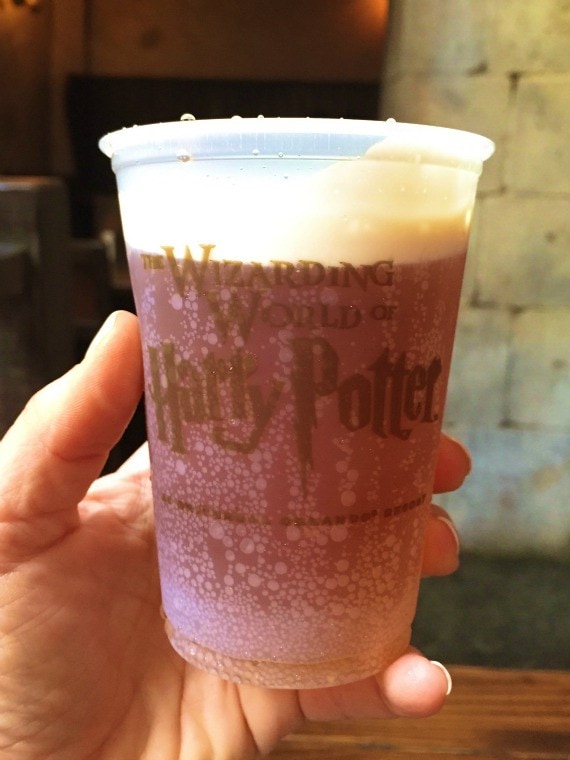 Everyone asks how it tastes and I will tell you it's delicious. It's like a sweet cream soda, and they use a separate dispenser to top it with a creamy, Cool Whip-type topping that is buttery and vanilla in flavor that doesn't dissolve into the drink. It's SO good. Also, it's not ACTUALLY Cool Whip, it just has that consistency…to be clear.
For lunch we ate Tacos in Springfield with the Simpsons…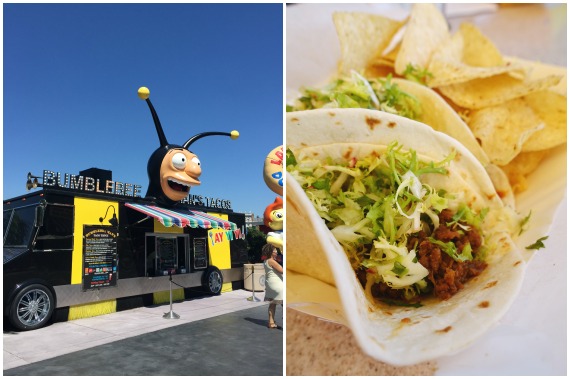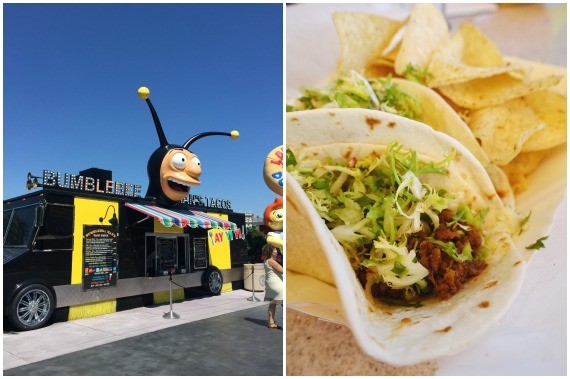 I have to say that I didn't expect much from this little taco truck, but the Korean Beef Tacos were REALLY good. We went up and got a second order because we all liked them so much!
Also, you can't go to Springfield (inside Universal) and NOT get a doughnut at Lard Lad's…
We actually might have ordered more than our share, but it was just too much fun.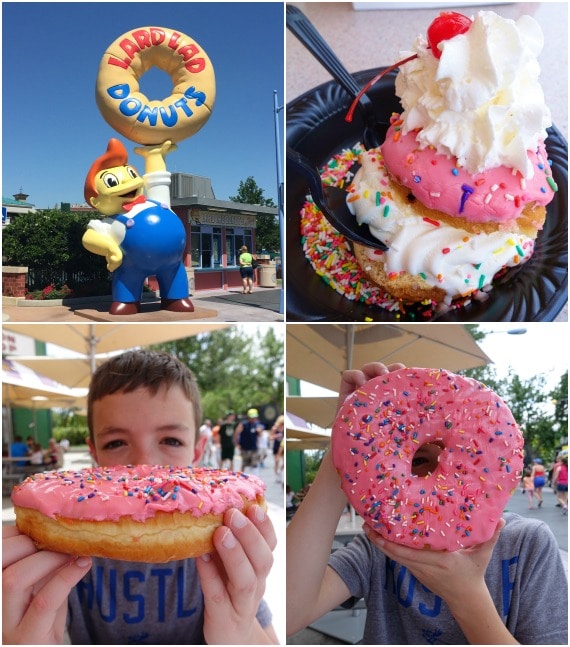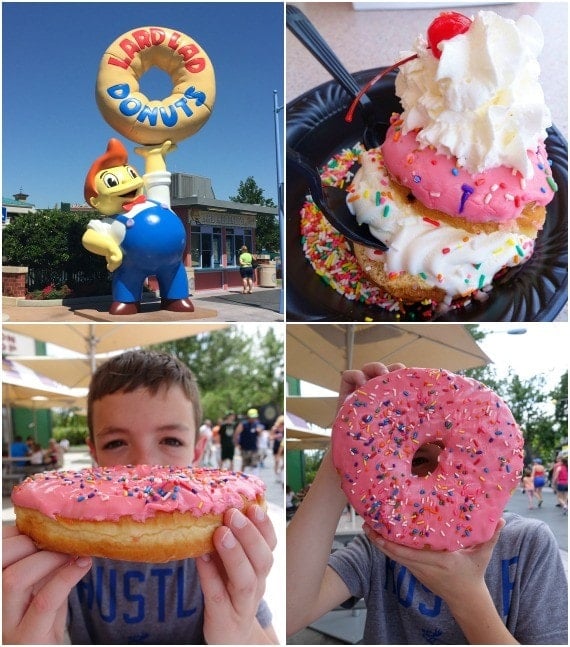 The Big Pink is the HUGEST doughnut ever…you can see it's as big as my kiddos face. Literally!!
And of course I ordered the Doughnut sundae…it's soft serve inside of a pink sprinkle doughnut. I couldn't resist.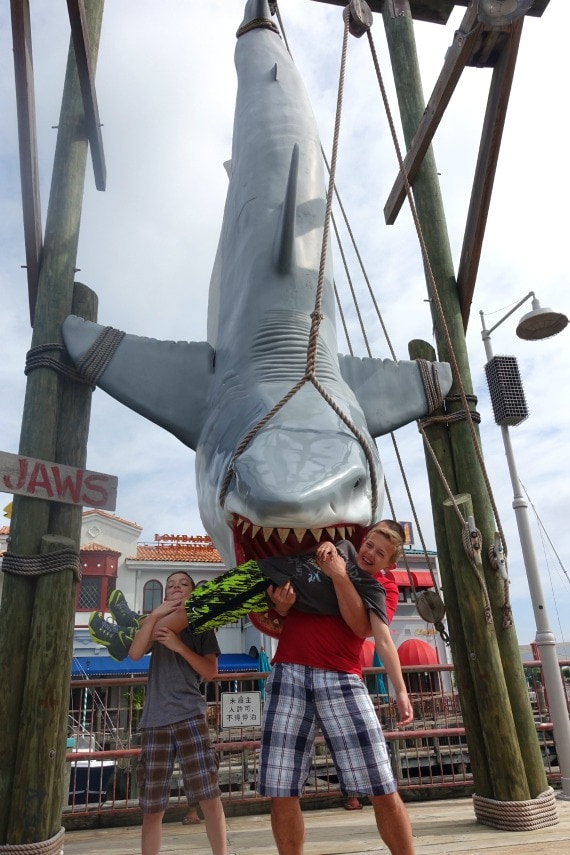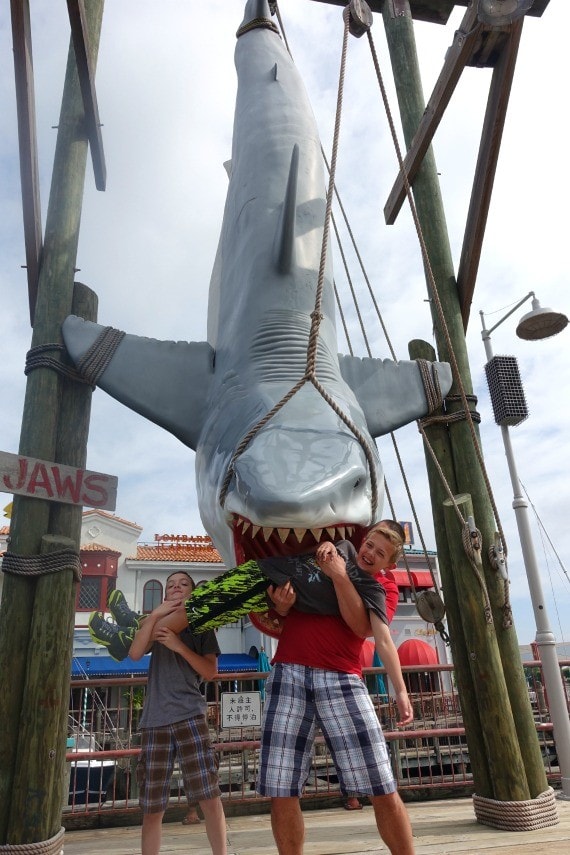 Of course there was lots of horsing around.
We rode almost every single ride in Univeral Studios and had such a great day.
Finally we ate dinner at Lombard's Seafood Grill…we liked it and it was rated very high in the research I did.
FYI ~ I made reservations everywhere we ate prior to our trip and am SO glad I did…some of the lines were CRAZY!
There were fun things at every turn…even wall climbing just down an alley way!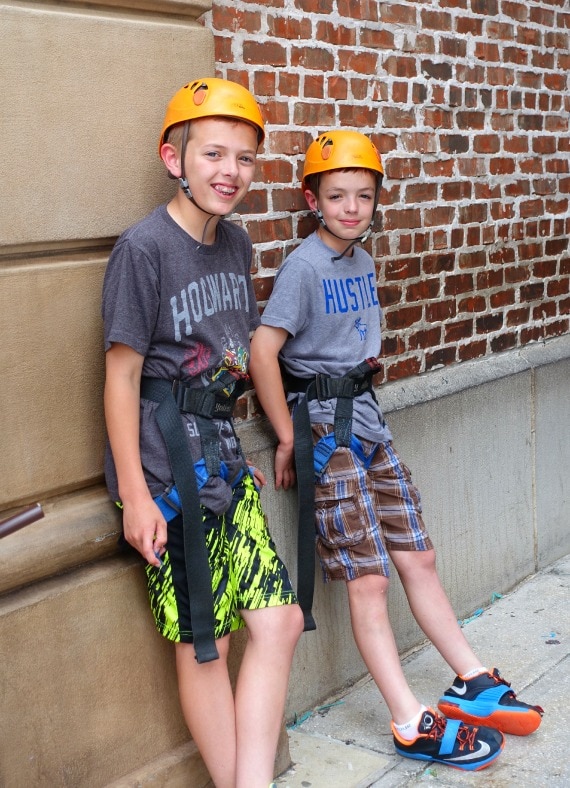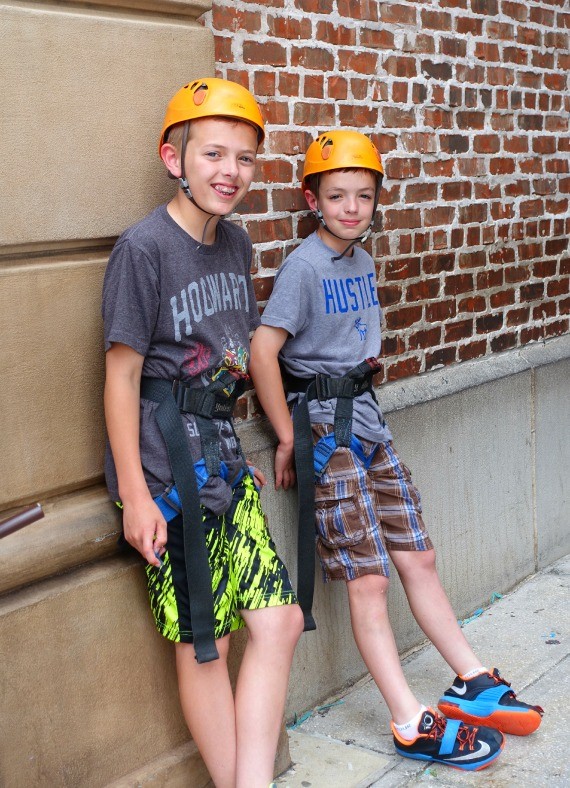 As for other park snacks…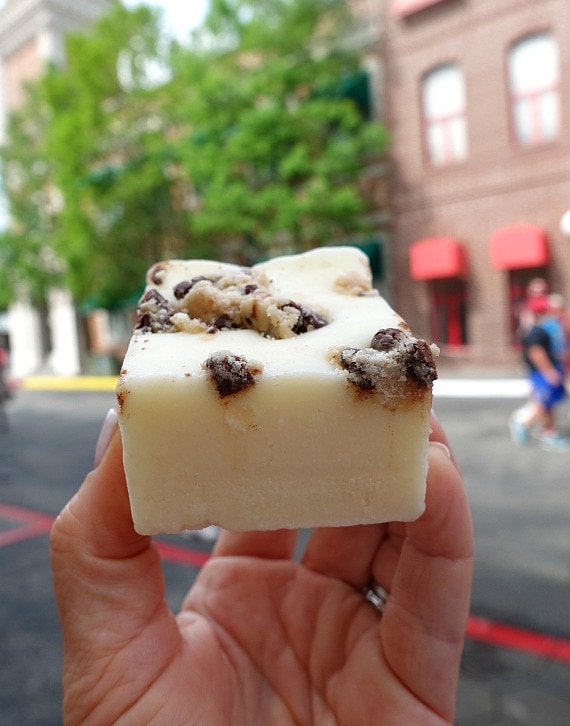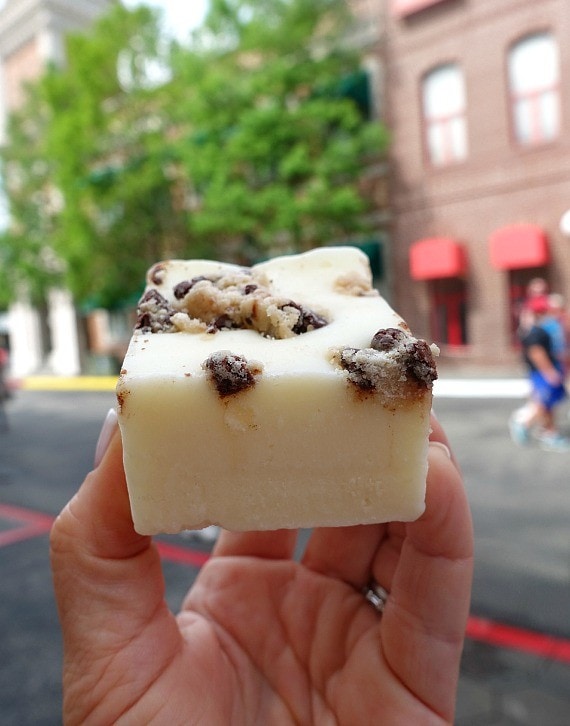 That was the one thing I was disappointed in most at Universal. The little bakeries all served the exact same treats and none of them were that great. We tried the Butterfinger Brownies, don't bother, this Cookie Dough Fudge…just meh… and a few cookies and whoopie pies. Nothing was worth the calories. Trust me on this. BUT we'll get to what I did like soon enough.
The next day we went to Islands of Adventure. We got to the park an hour early with our passes.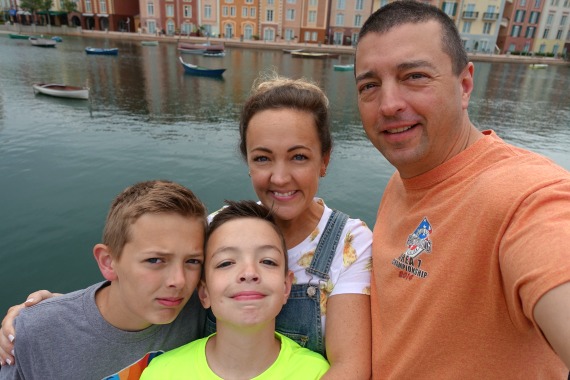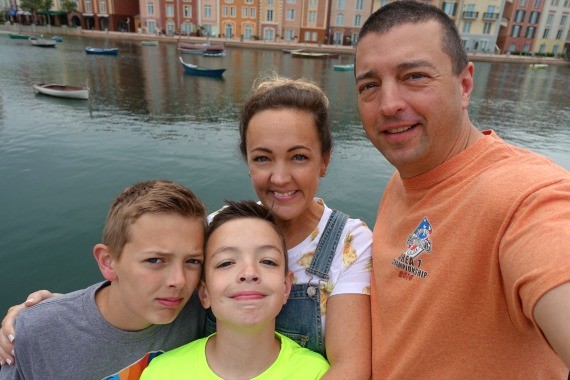 Getting in early was awesome.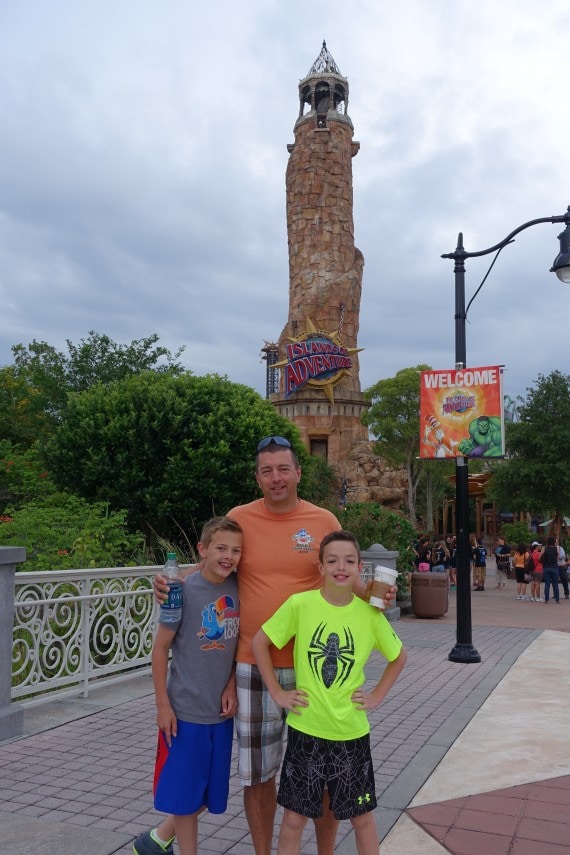 When we got to the park we headed straight for Hogsmeade…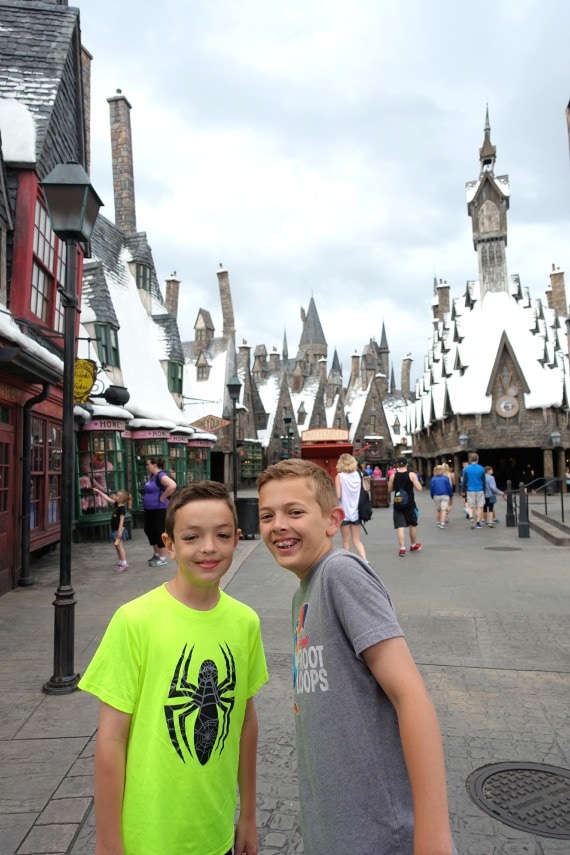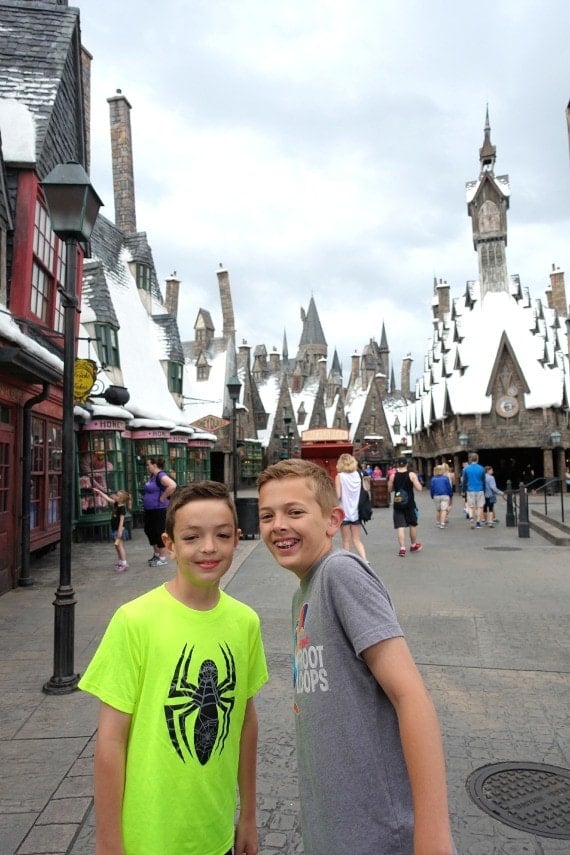 This place was just too cool. Also I want to mention we had "Park to Park" passes which lets you ride the Hogwarts Express to and from Diagon Alley in Universal to Hogsmeade in IoA. The train is REALLY great.
The Hogwarts Castle ride was probably my most favorite.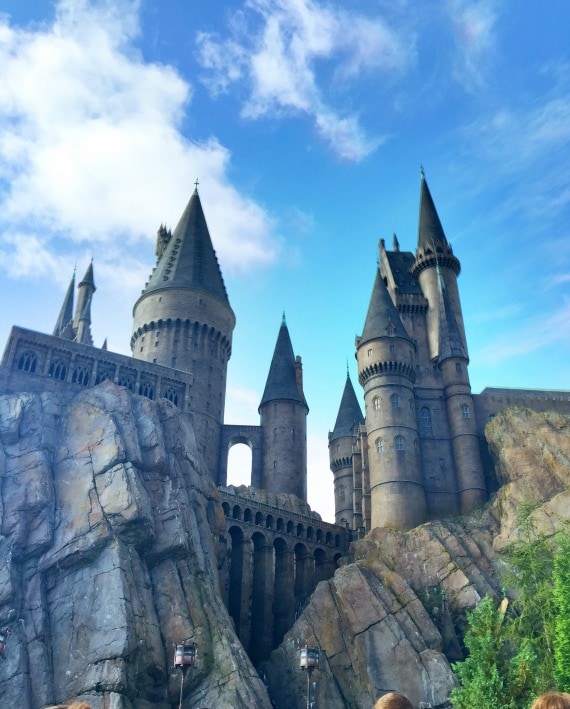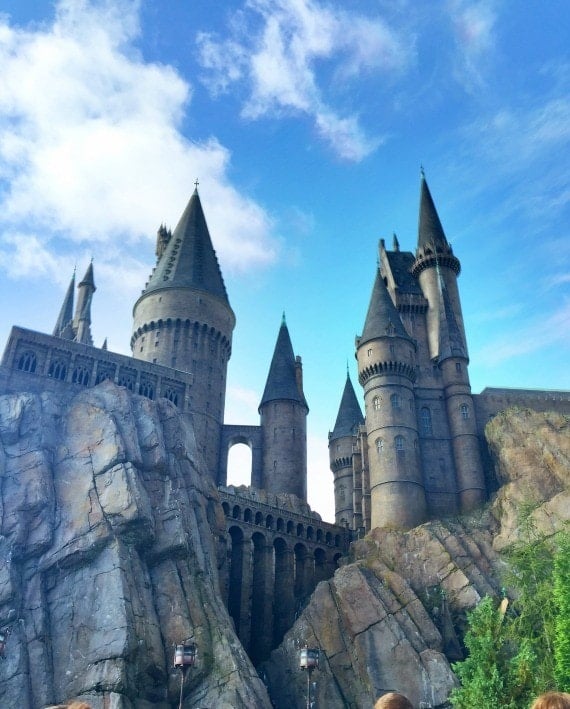 But my kids LOVED the coaster called Dragon Challenge. It was fast and scary and fun!
We ate breakfast that day at Three Broomsticks, which is pretty much the same as The Leaky Cauldron…and had this…
Pumpkin Juice…ADORABLE and delicious. It's crazy!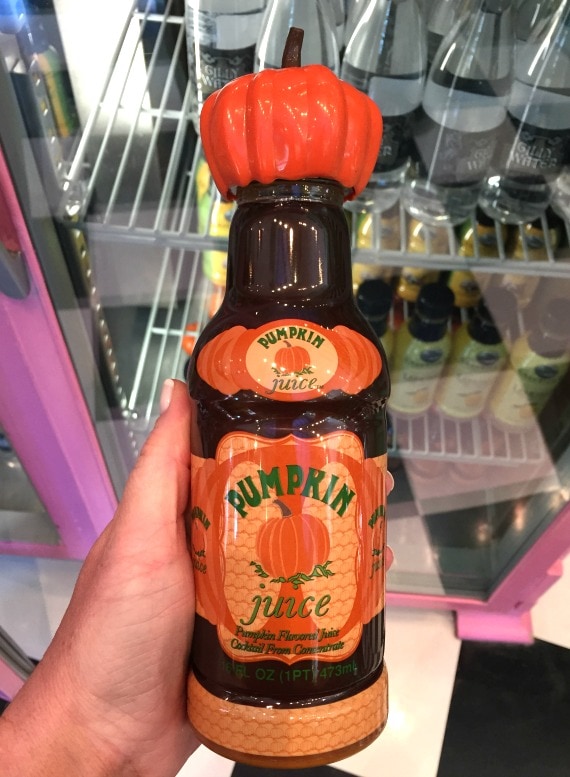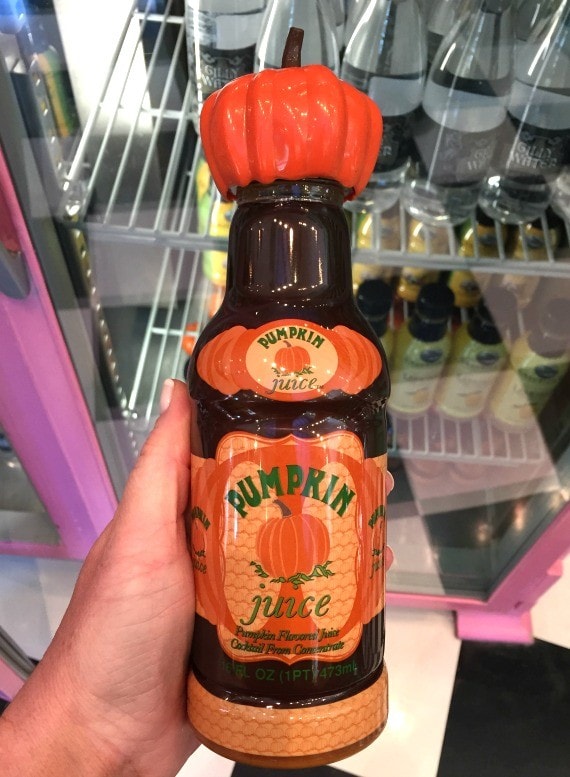 The cutest candy shop called Honeyduke's is also in Hogsmeade. It's super adorable, but not inexpensive. My boys wanted to get Chocolate Frogs and they are $15 each…so it's definitely a splurge.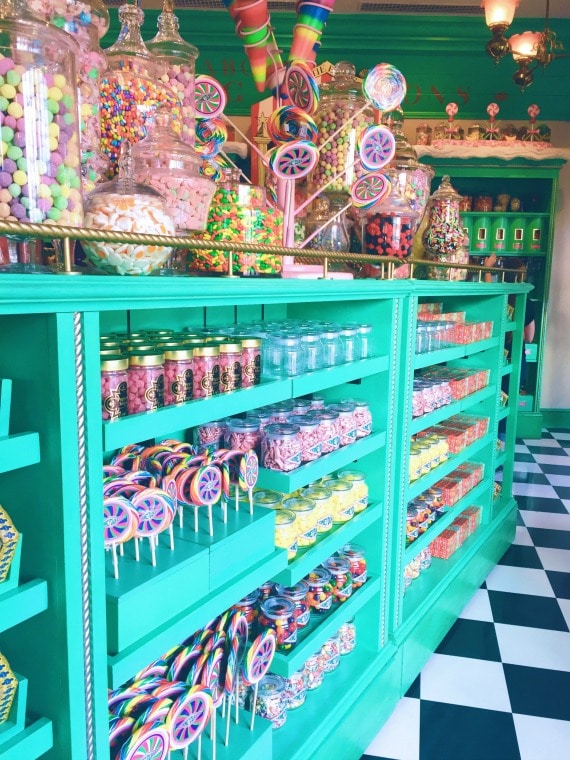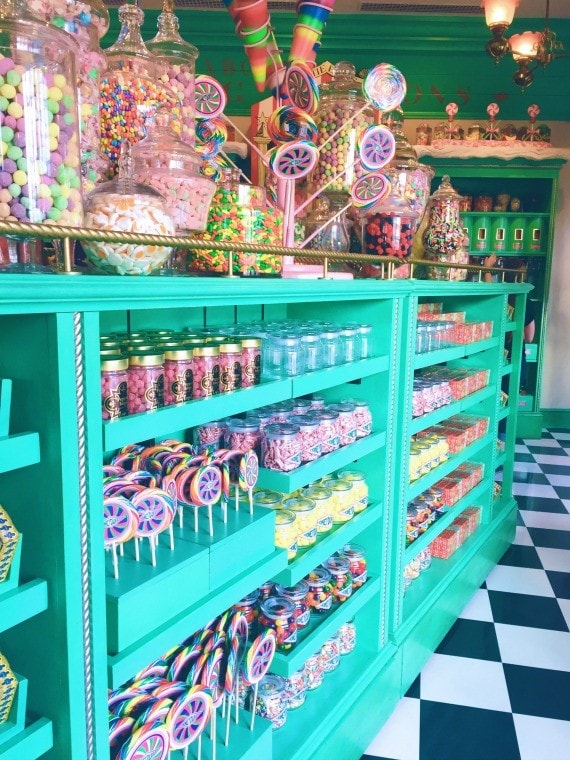 And of course we couldn't leave without trying the Butterbeer soft serve…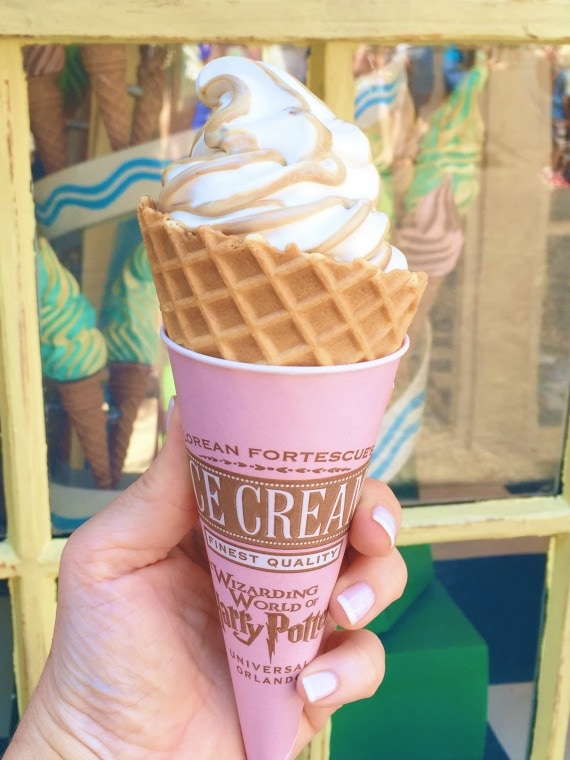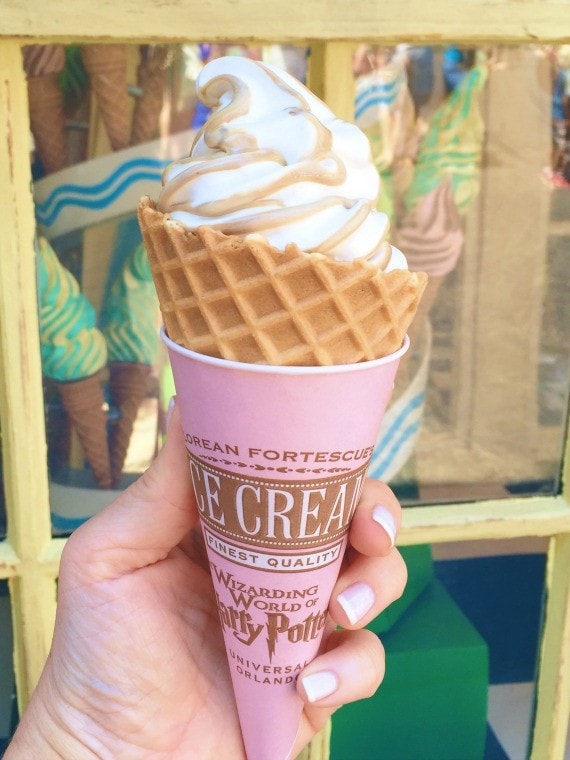 It was really good, but I have to say that my favorite ice cream there was the Clotted Cream. The one thing I didn't like about the ice cream shop was they didn't let you sample the flavors and since they are all pretty "out there" my kid ordered the Clotted Cream and hated it..luckily for me 🙂 It is like a tangy almost SOur Cream-ish flavor. I know that sounds weird but it was so so good.
If you have little ones Seuss Landing can NOT be missed. It is fantastic…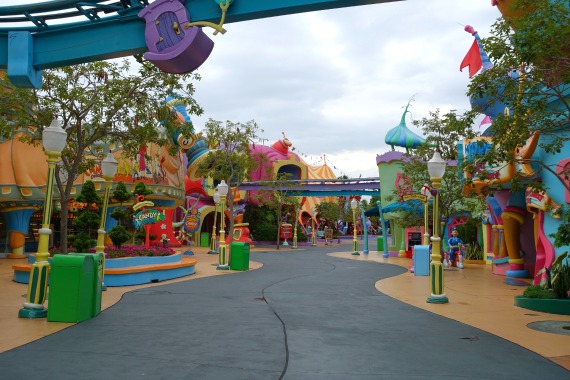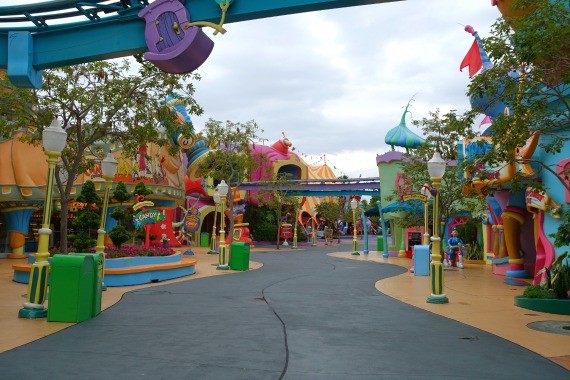 There is also a whole section dedicated to the Marvel Super heroes which was great fun…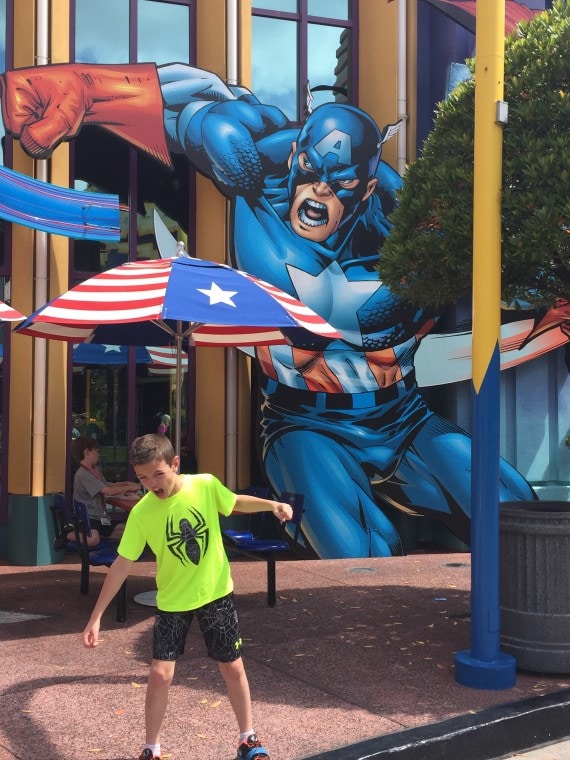 And a HUGE roller coaster called The Hulk, which we all agreed after riding once that we never had to do it again 🙂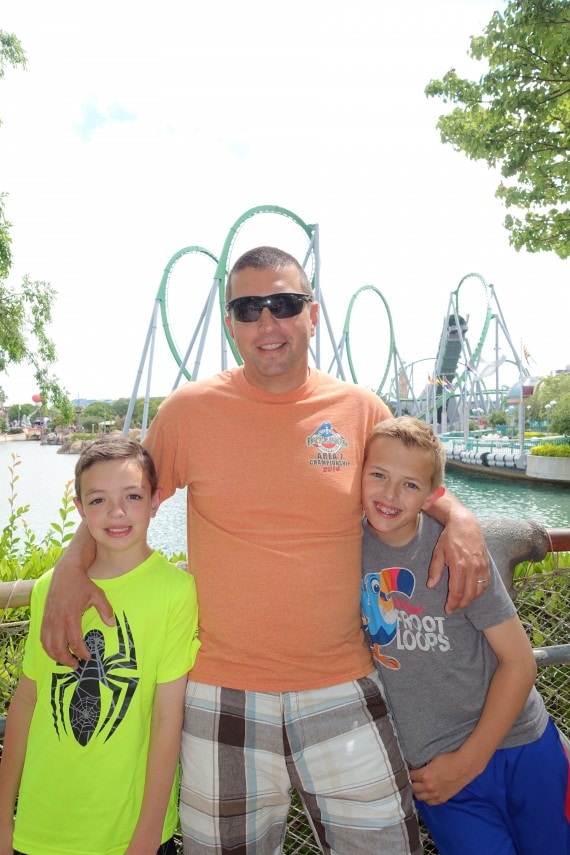 Oh and buy ponchos ahead of time for Islands of Adventure…they have some pretty intense water rides and you will get wet for sure!!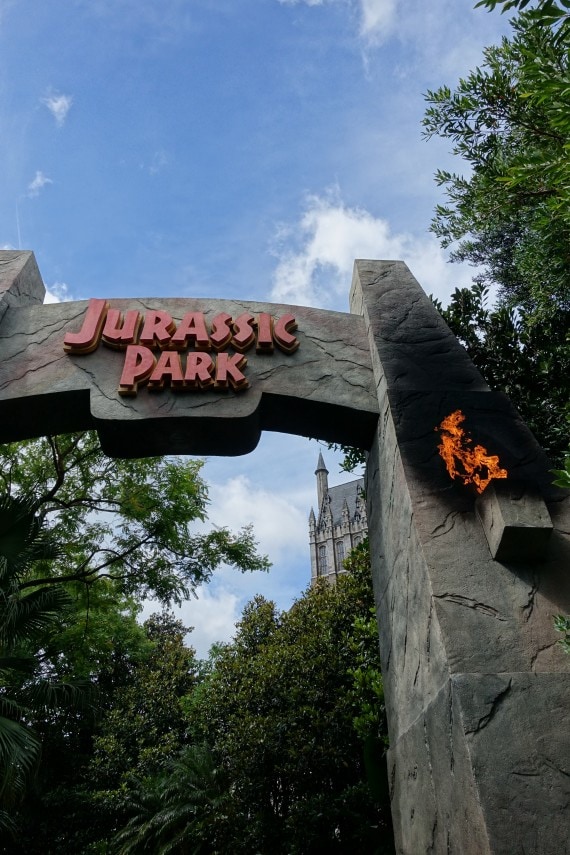 We ate at a restaurant called Mythos in Islands of Adventure for dinner that night and LOVED it. It was recommended to us by the Universal rep that I spoke with when I booked the trip and I have to say it was really great.
It was right across form this cool building…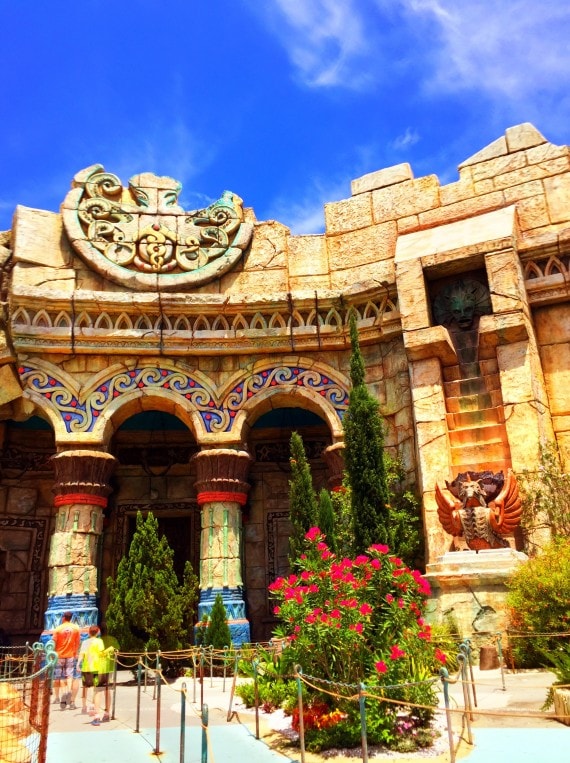 Inside is a show called Poseidon's Fury…and DO NOT WASTE YOUR TIME. It was so bad you guys oh my word. Just eat at Mythos and move on.
The last night we were there we went and saw The Blue Man Group which the kids LOVED. It was cute and definitely a great way to round out our trip.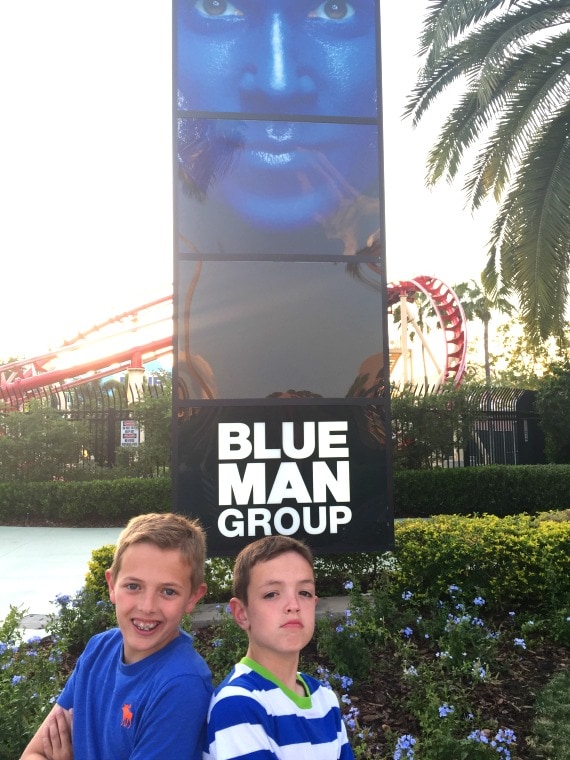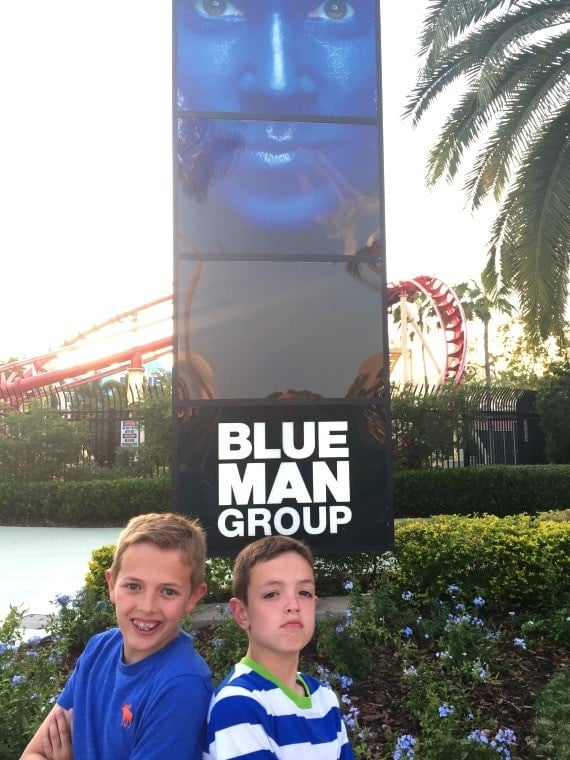 We did a total of 3 days in the parks, which was plenty! You could easily spend two relaxing days and take it at a nice pace. I think one day to do both parks would be rushed, but that's just my opinion. The third day we went from park to park riding our most favorite things and it was a blast.
We headed home with happy hearts and a few extra ell-bees to show for it.
Good times.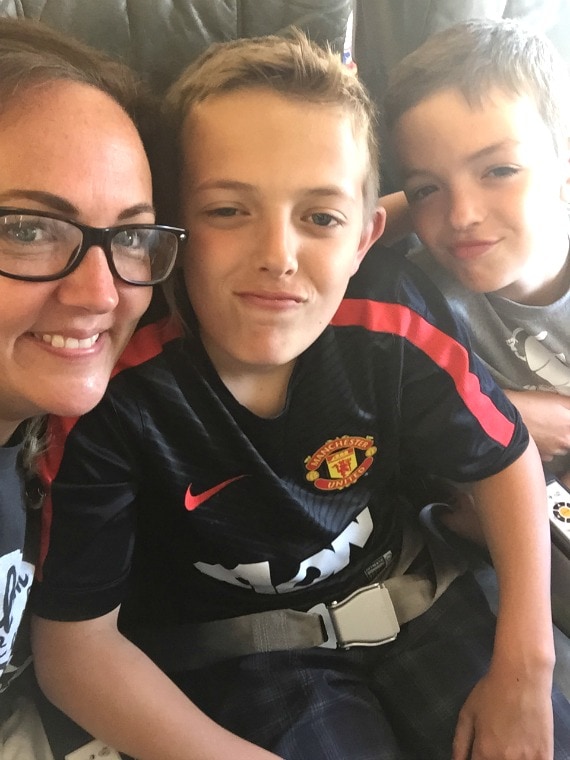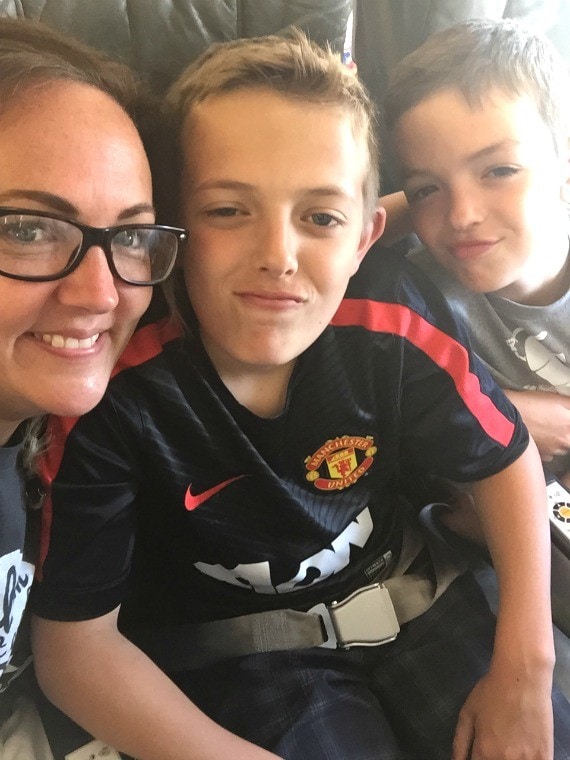 Let me know if you have any questions about our trip and I will be more than happy to share our experience!!