Walt Disney Word in the fall is one of the best times to visit the parks! Today I'm sharing all the MUSTS at Walt Disney World, from the snacks, to the decorations, to the Epcot Food & Wine Festival, to Mickey's Not So Scary Halloween Party. Fall is a fantastic time to take a Disney vacation!
(pictured above: Kristyn, Jamielyn, Me, Kristen, Kristan, Jessica, Jenny, Amanda, and Emily)
Last month I was able to spend a long weekend with some of my favorite friends at Walt Disney World in Orlando, Florida. As you know, Disney is one of my most favorite places in all of the world to visit. I'm lucky enough to be able to get there a few times a year for work and fun.
The Epcot Food & Wine Festival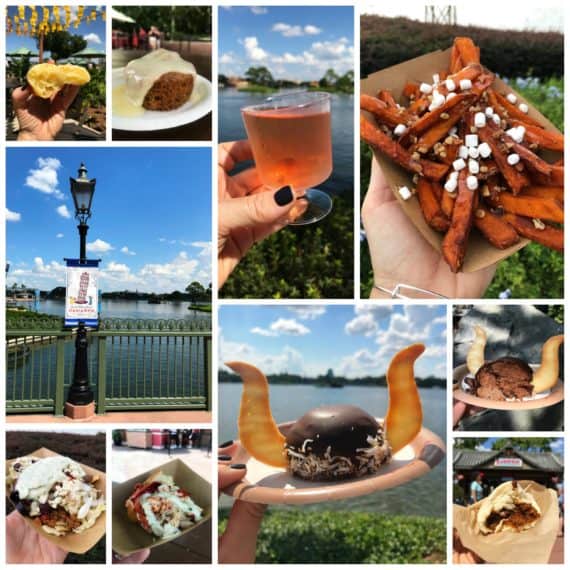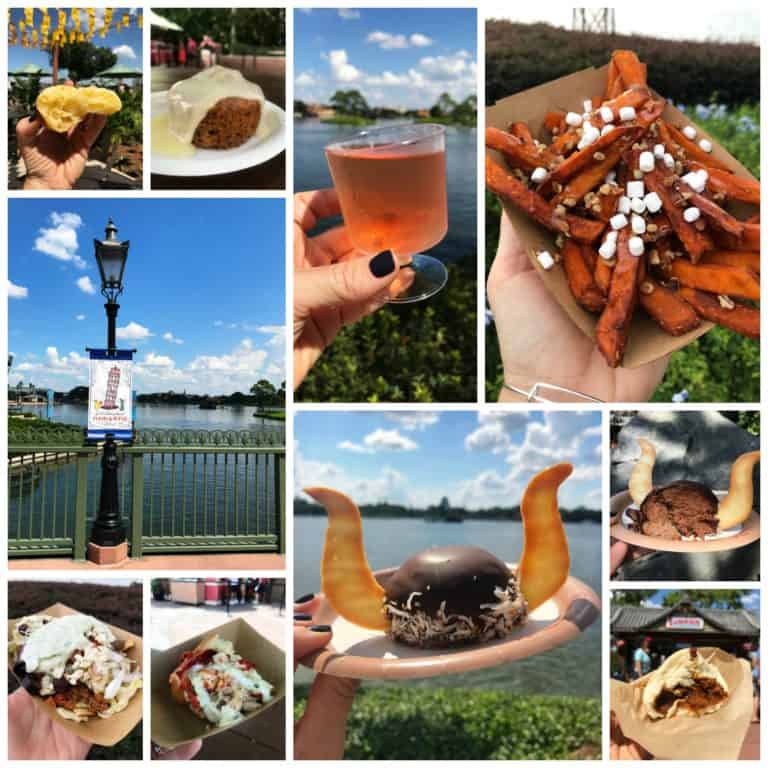 Probably my most favorite event at Walt Disney World in the fall months is Epcot's Food and Wine Festival. If you love food, you need to get there. Epcot is a fantastic food destination, and what's so great about the Food & Wine Festival is that each country sets up a stand with popular and delicious food offerings. They are all served "small plate style", so you can have a few bites from around the world!
Some of my favorites from the Food & Wine Festival are:
(clockwise from the top left)
Pão de queijo (AKA Brazilian cheese bread) is a small baked roll stuffed with gooey, melty cheese. It's a traditional recipe and popular snack in Brazil and is always a must on my list when I visit the Food & Wine Festival.
Carrot Cake from Hops and Barley in the America Pavillion!
Rosé in France!
Sweet Potato Poutine was a fun new find for me this year at the Refreshment Port in Canada. and is a MUST! This fun spin on traditional poutine is sweet potato fries covered in caramel sauce and mini marshmallows. LOVED!
Viking Mousse isn't exclusive to the Food & Wine Festival, but I wanted to include it because it's SO GOOD You can pick one of these dreamy chocolate desserts at Kringla Bakeri Og Kafe in Norway!
In the lower right hand corner is the Teriyaki Chicken Bun from Japan. My kids LOVE this!
The Warm Lobster Roll from Hops and Barley in America was a HUGE favorite of mine! The lobster was AMAZING!
Loaded Greek "Nachos" from the Greek Booth are a delicious vegan option! It's Pita Chips, Meatless Sausage Crumbles, and Vegan Tzatziki.
Disney's Boardwalk Inn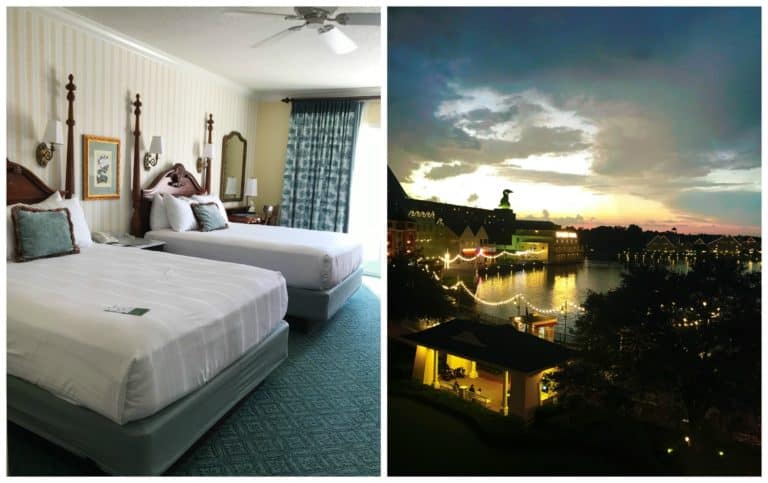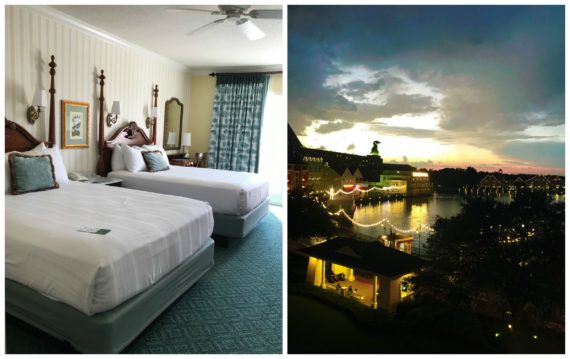 We stayed at the Boardwalk Inn while we were visiting. The Boardwalk hotels are my my favorite in all of Disney. The location can't be beat, because there is so much to do on the Boardwalk, so many great places to eat, AND you're within walking distance of both Epcot AND Hollywood Studios.
It's just a 5 minute walk over to Epcot, and you enter the park right near France. The walk to Hollywood Studios is about 15 minutes, OR you can take the ferry right over. The dock to the ferry is right in front of the Boardwalk Inn, so it's very convenient!
Magic Kingdom Fall Snacks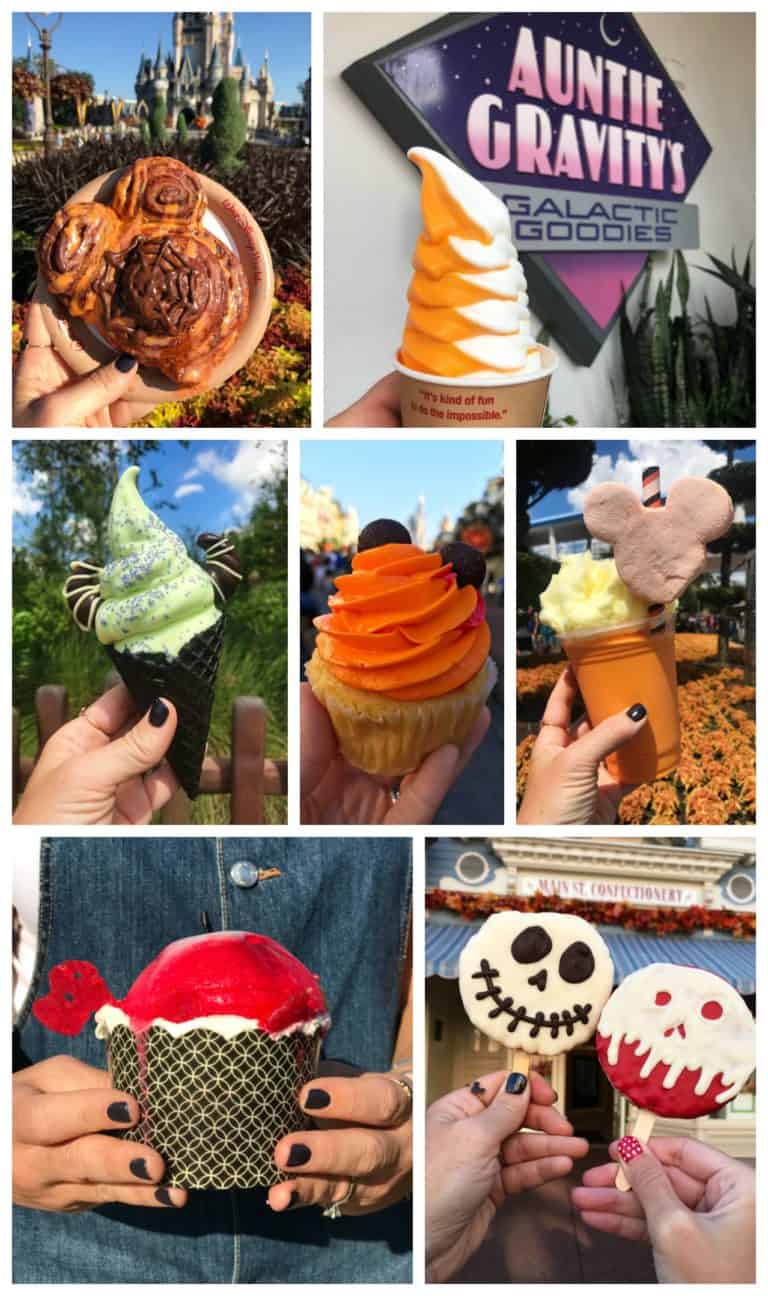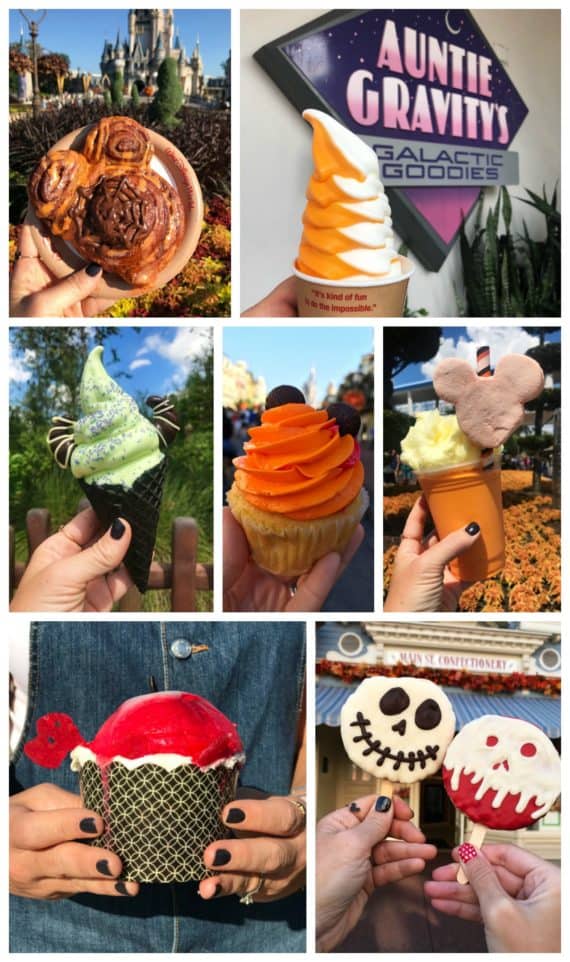 In honor of Halloween, Magic Kingdom really goes ALL out when it comes to seasonal treats. Some of my favorites were:
(clockwise from the top)
The Halloween Cinnamon Roll from Main Street Bakery is totally adorable and really good!
The Candy Corn Soft Serve from Auntie Gravitie's is really cute! It tastes mostly like vanilla, but it totally Instagram worthy!
The Candy Corn Milkshake is also from Auntie Gravitie's and is a completely sweet vanilla-ish milkshake. I really loved this one!
Disney always does cupcakes right. This sweet vanilla cupcake (with adorable chocolate Mickey ears) from The Main Street Confectionary is a must!
Jack Skellington and Poison Apple Krispie Treats from Main Street Confectionary are another must! Disney's holiday krispie treats are always so fun!
The Poison Apple Cupcake from Main Street Bakery was one of my most favorite Disney Cupcakes of all time! It's a soft and moist spiced apple cupcake, topped with a caramel, nut filling and loaded with perfectly sweet buttercream. LOVED!
I found The Maleficent Cone at Storybook treats and it's SO cute! It's a lime soft-serve in a black waffle cone and topped with purple sugar and chocolate horns.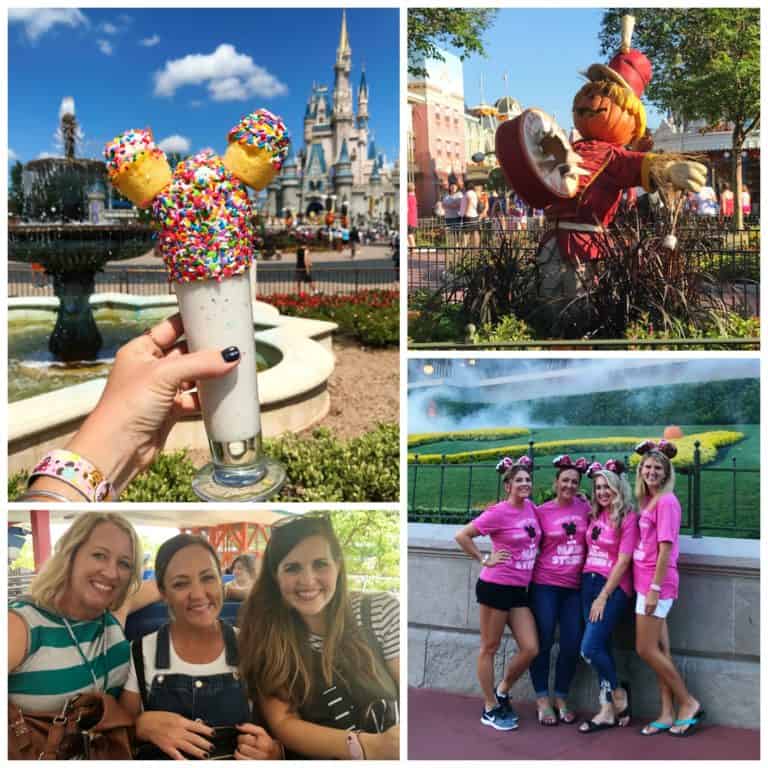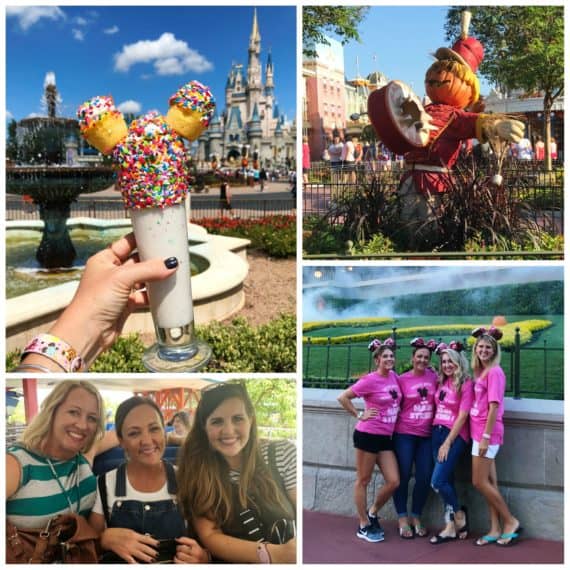 Magic Kingdom is always the heart of any holiday celebration at Walt Disney World, and one of my favorite places to visit. AND if you're in the mood for a milkshake, I can't recommend the Birthday Milkshake from The Plaza Restaurant enough! It's SO so good, and those cupcake Mickey ears are just TOO CUTE!
Mickey's Not So Scary Halloween Party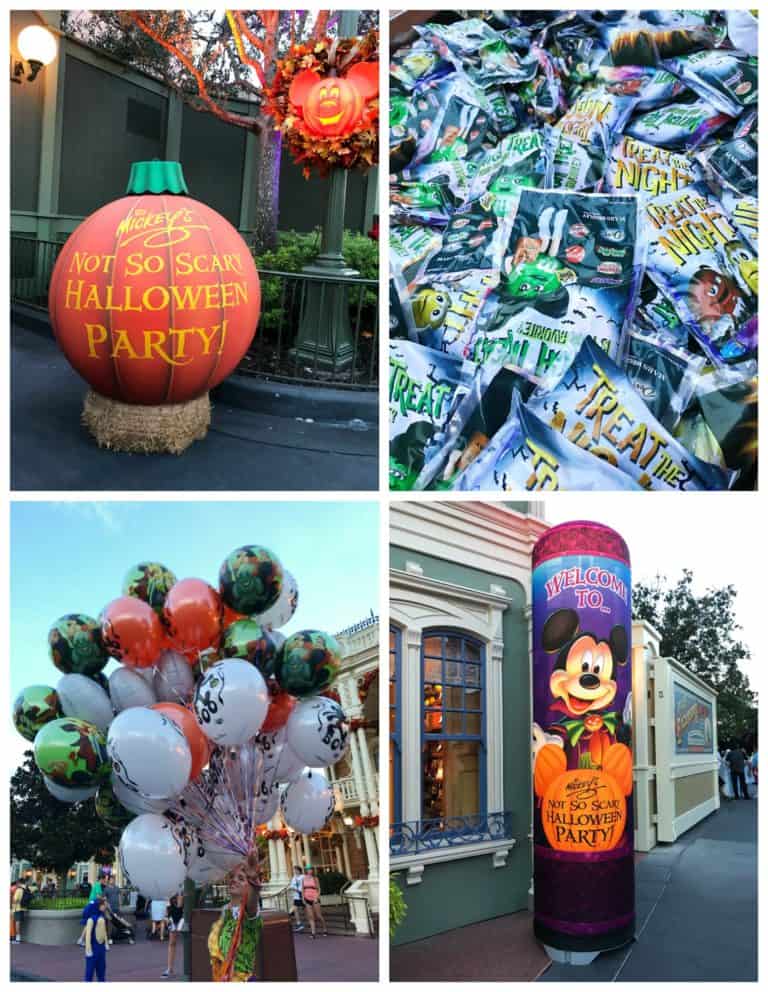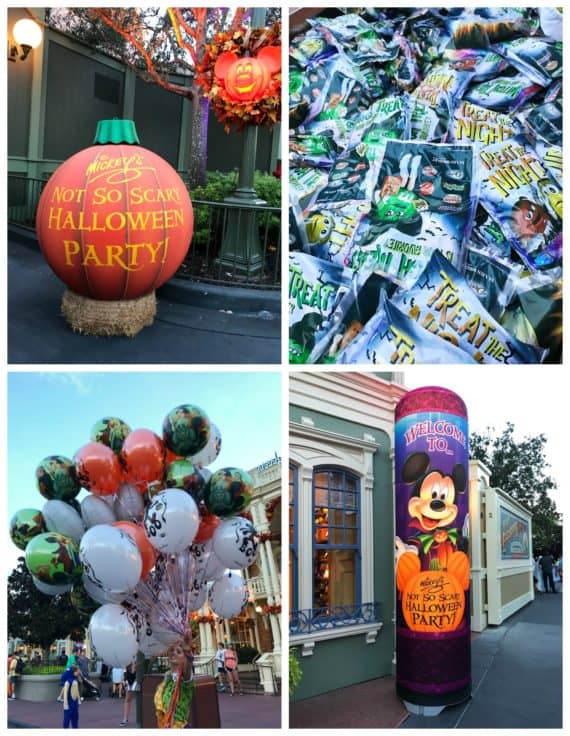 Mickey's Not So Scry Halloween Party is really a highlight of a fall Disney trip. They close the park at 7:00 pm and only party ticket holders are allowed in. Guests dress up and really get into the Halloween spirit! You get to trick or treat, enjoy a special Halloween parade and fireworks display, plus enjoy shorter lines for rides!
*Note – you can't book fast passes during the Halloween party.
Disney Accommodates Allergies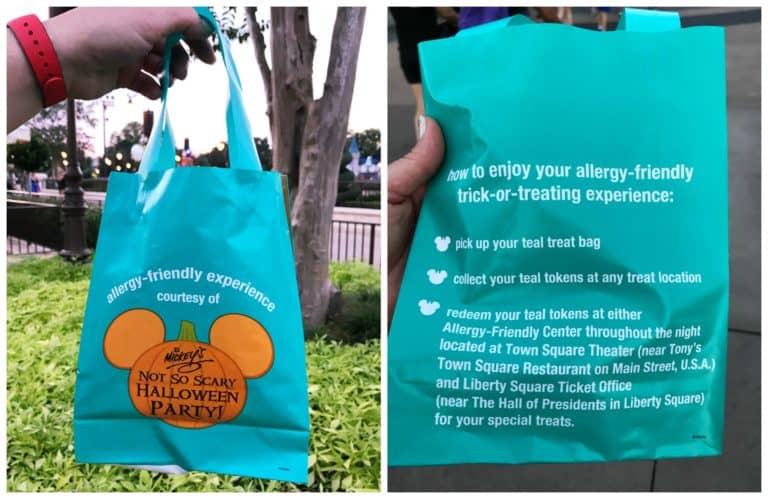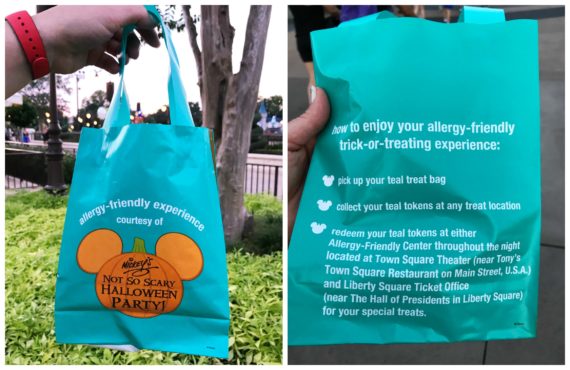 One really amazing thing about Disney is they take food allergies VERY seriously. If you or your child has a food allergy, make sure to note this when you book your dining reservations. Also you server will always ask just in case you forget to add it to your reservation.
But what's fantastic about Disney, is they want everyone to be able to enjoy the Halloween party and the trick or treat fun. If you or anyone in your party has an allergy, you get a special trick or treat bag. Instead of candy you get tokens and then you can trade your tokens in for allergy-friendly treats! Love this SO much!
Disney Springs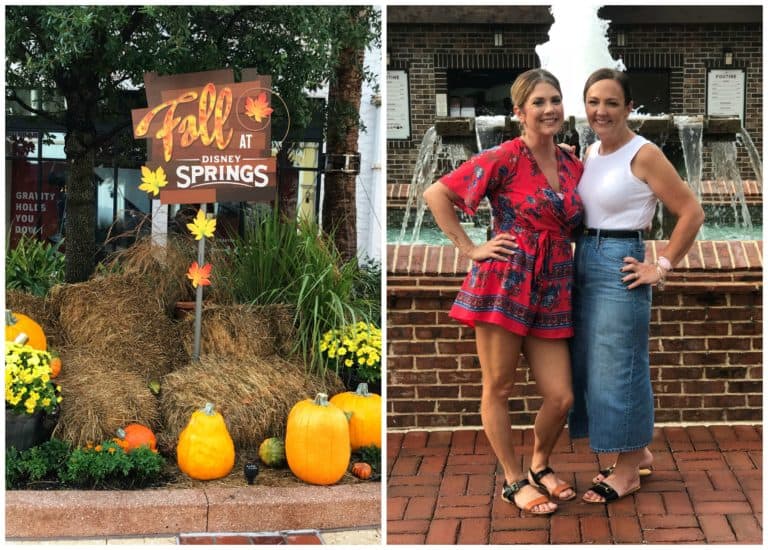 Disney Springs, in recent years, has become one of my favorite places in all of Disney. You don't need a park ticket to visit, but get to enjoy TONS of shopping and AMAZING restaurants. You can use your Disney Dining plan at the restaurants in Disney Springs too.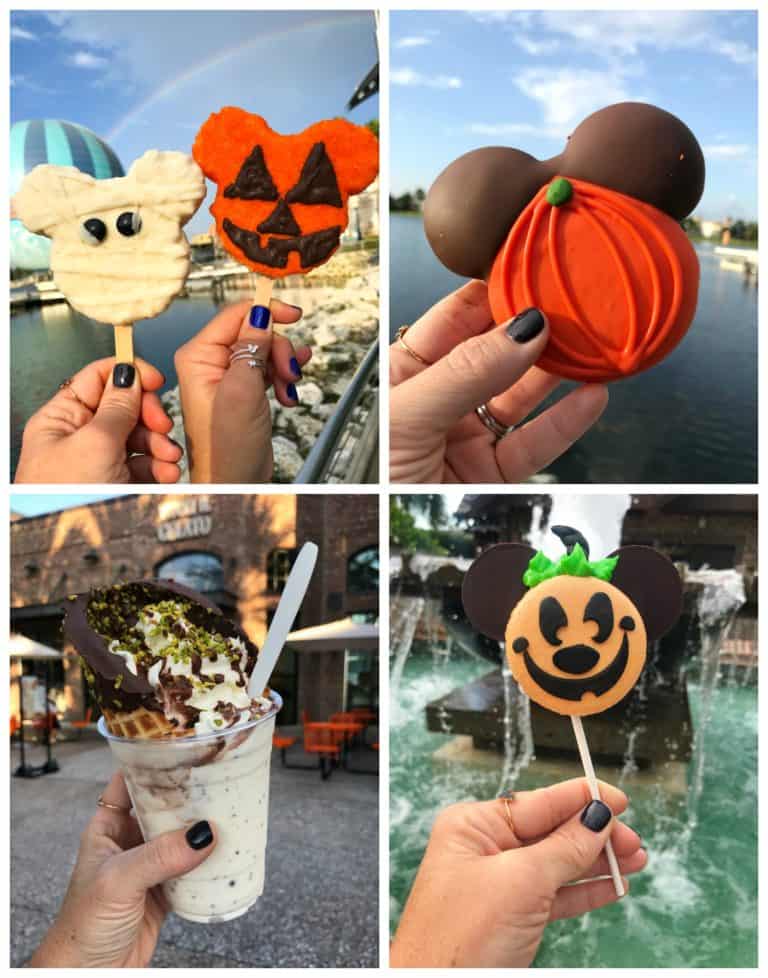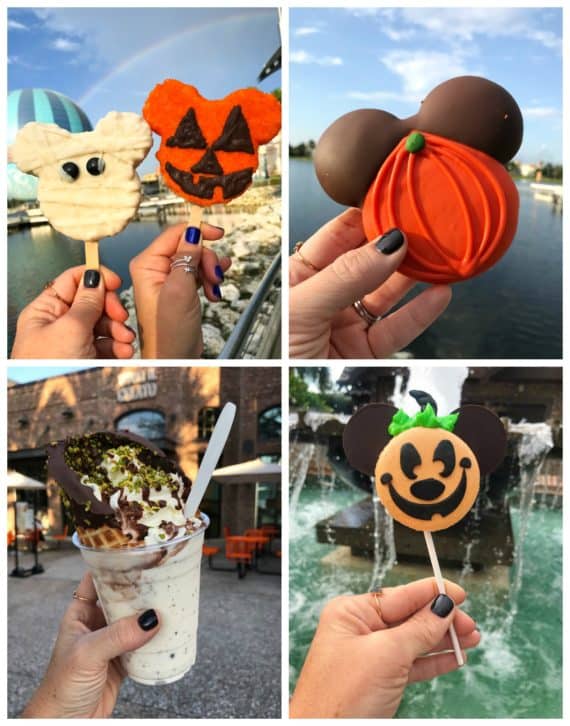 Disney Springs really does some great holiday inspired treats as well!
(clockwise from the top)
Again, their krispie treat game is STRONG! These cuties are from The Candy Cauldron!
This Pumpkin Sugar cookie is also from The Candy Cauldron and it's just precious!
Amorette's in Disney Springs makes the most GORGEOUS desserts in all of Disney, in my opinion. And this Pumpkin Macaron is no exception!
A new find of mine this time is Vivoli il Gelato in Disney Springs and they make the most DELICIOUS milkshakes! I got the Cannoli Milkshake and I STRONGLY recommend!!
Hollywood Studios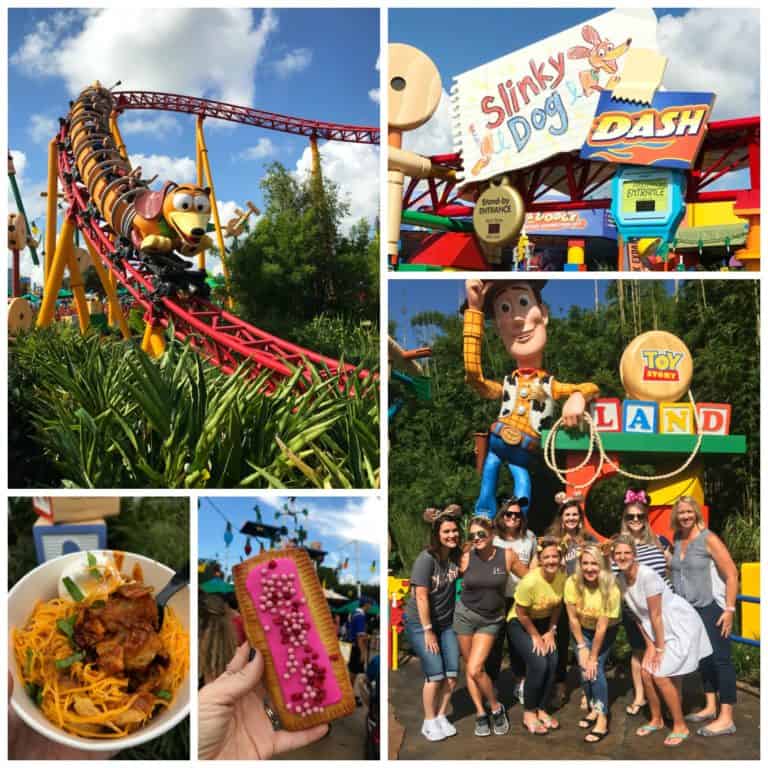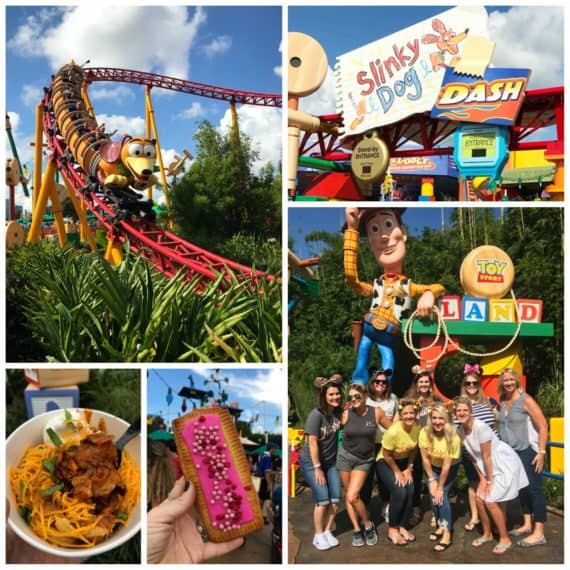 Hollywood Studios main attraction right now is the brand new Toy Story Land! I was fortunate enough to go there on opening weekend in July and loved getting to revisit it in September!
Slink Dog Dash is one one the cutest new rides, so if you can get a Fast Pass, I highly recommend!
If you want to grab a bite, stop in Woody's Lunch Box (or order via the app which is very easy). Make sure to get the Loaded Totchos AND the Homemade Lunch Box Tart. The Raspberry filled, strawberry frosted treat was buttery perfection!
Walt Disney World in the Fall is a favorite of mine!
There are so many fun and festive things to enjoy at Walt Disney World in the fall. Disney does holidays right, and if you're a Halloween fan, I know you won't be disappointed.
The Epcot Food & Wine Festival is really a must and if you're a foodie, you will love it!
Great thanks to Disney for hosting me in September. I love my Disney friends, and really enjoy sharing my time there with you all!