Spending a few days in Walt Disney World with your girlfriends is a great way to enjoy the parks in an entirely different way…without the kids!
I'll admit it…I'ma Disney nut. I, honestly, love it more as an adult than I even did as a kid. I take a few trips there each year, and consider myself incredibly lucky to do so. Some of these trips I take are "work" and some are just for fun. But last month when I was there, it was definitely the perfect combination of the two.
Disney hosted 8 of us for a few days, and gave us the royal treatment. We were lucky enough to be able to enjoy the Food & Wine Festival that happens in Epcot every fall, but also they wanted to give us a sneak peek into some of the exciting things they have coming for the Holiday season this year as well!
Where We Stayed
I was so excited to find out that we were staying at the Animal Kingdom Lodge. I have never stayed there, and have always wanted to! How gorgeous is the lobby?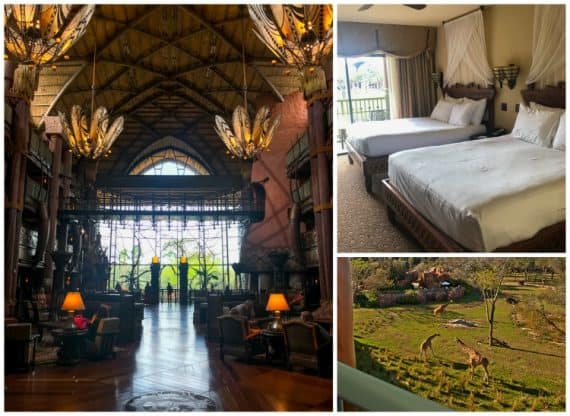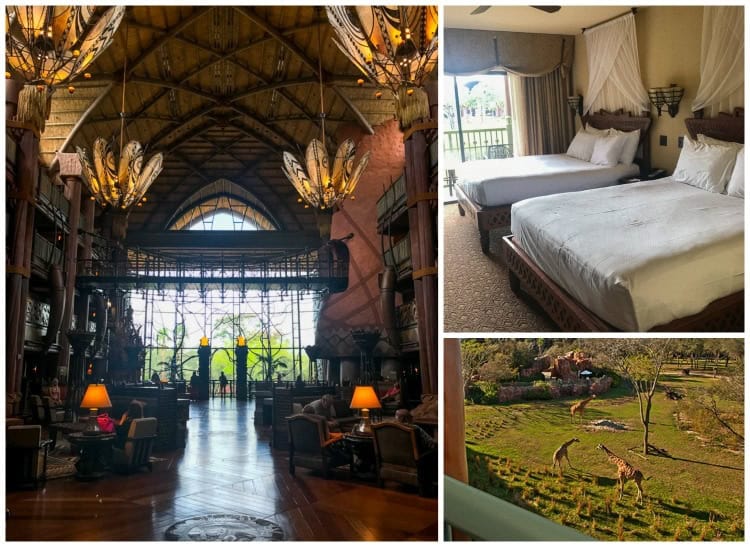 The BEST thing about the lodge (or the villas) is that you can request a "Savana" view room. Which basically means that you have a view on your balcony to all the animals!! The rooms are decorated with an African safari-vibe, and you can see in the lower right-hand picture above that you can watch giraffes and zebras as you drink your morning coffee. SERIOUSLY FUN!
And double bonus, I am actually headed BACK to Disney this week for just a few days and am staying at the Villas, so I'm excited to see how those compare to the rooms at the lodge!
Animal Kingdom
The new Pandora section inside Animal Kingdom is a MUST. If you are planning a trip, make SURE you get your fast passes scheduled 60 days out to ensure you get a spot on the new Pandora Flight of Passage ride. I will go as far to say that is the best ride at Disney right now. Soarin' has always been my most favorite, but Flight of Passage has skipped ahead to number one. It is SO GOOD.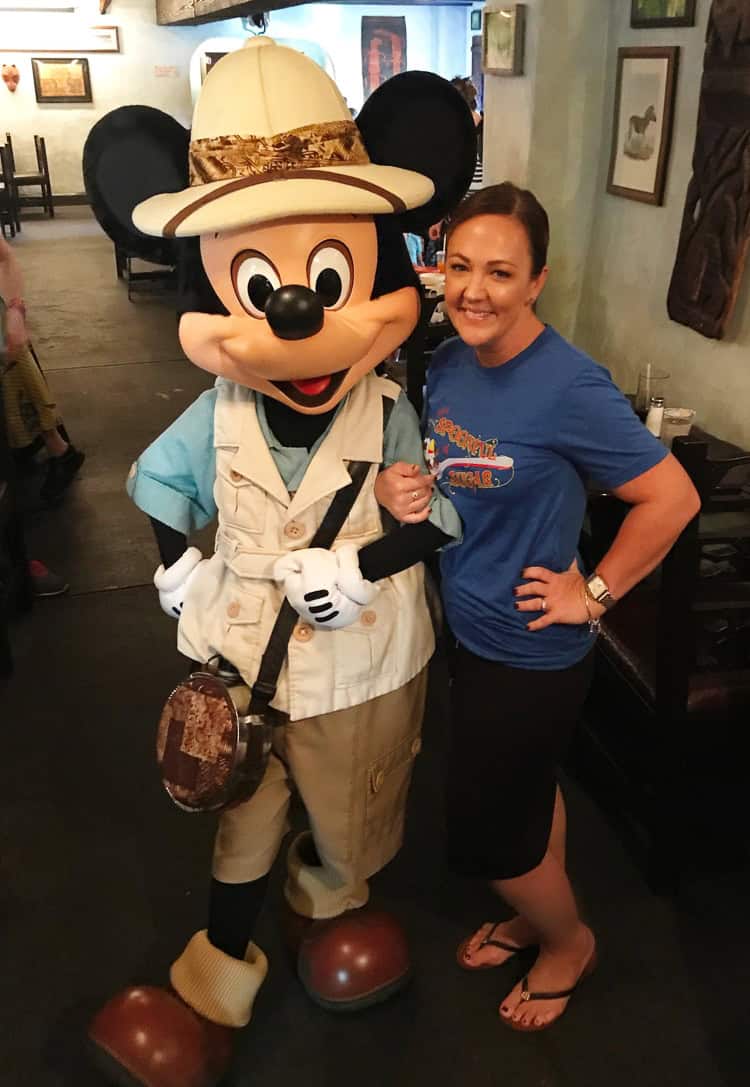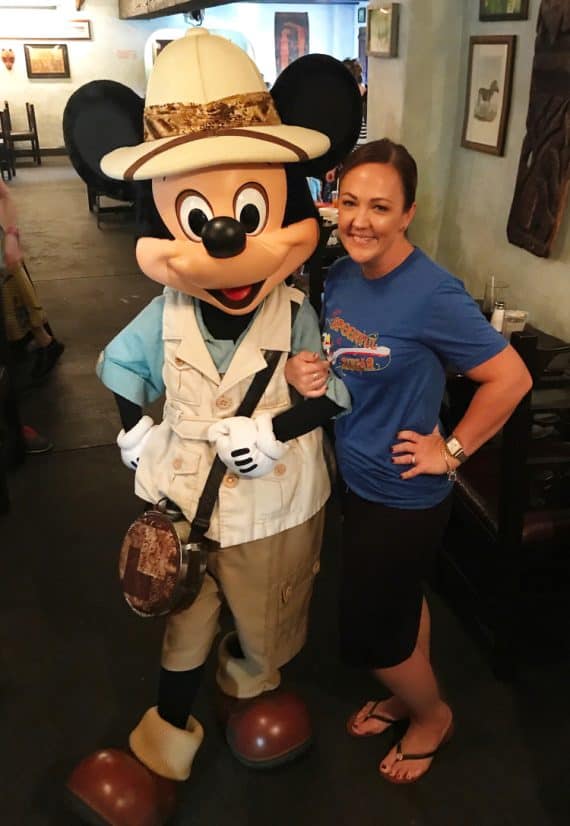 We ate breakfast with the characters at Tusker House, which as a great African inspired buffet.
And we also stopped through Pandora to get one of the incredibly photogenic Night Blossom Slushies. I will warn you, it is incredibly sweet, but oh so pretty!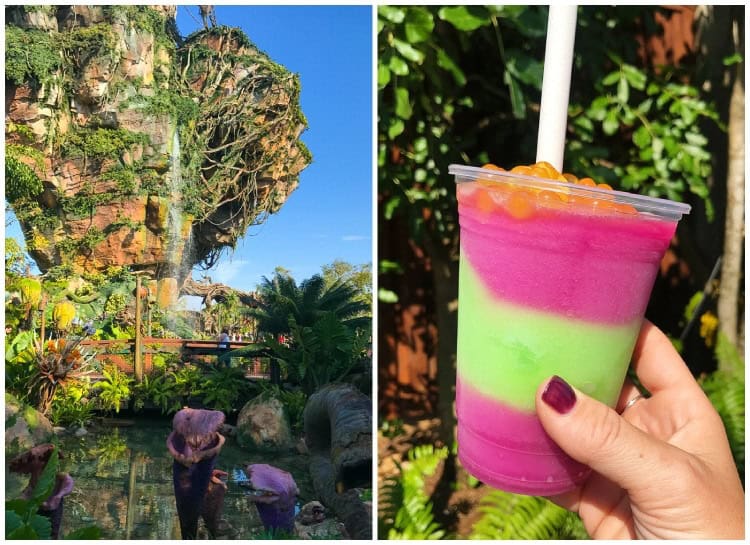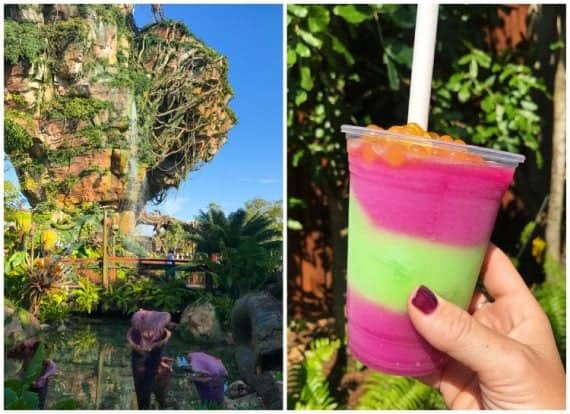 Disney Springs
I always try to spend some time over at Disney Springs every time I am in Orlando. It's such a great area, with fun shopping, great restaurants, shows, and night life. We've been (and loved) so many restaurants that we've eaten at there, like Morimoto, Raglan Road, and now, my new favorite Paddlefish! I can't wait to get back there.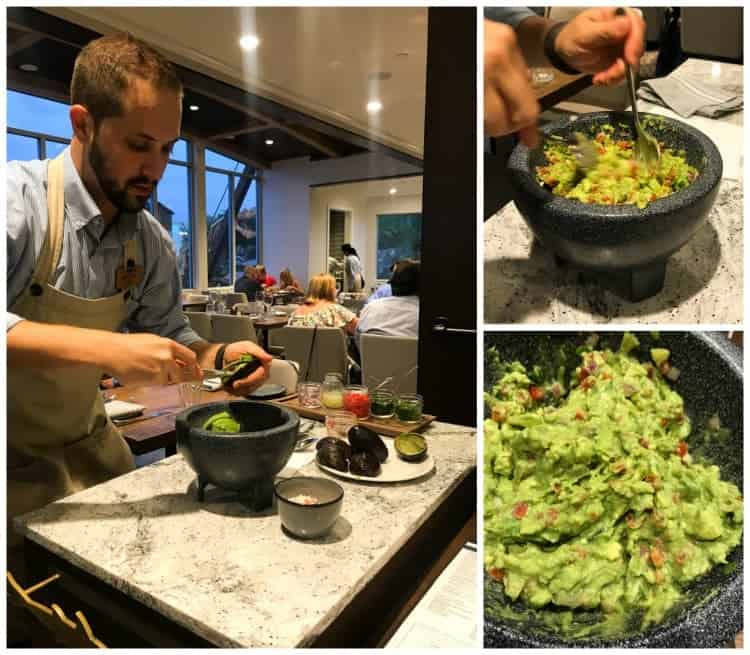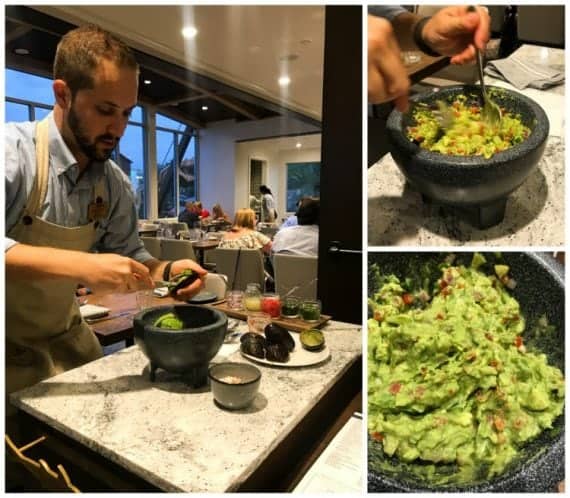 We ordered the table side Lobster Guacamole and YES SIR it is a must. Such a fun experience, and lobster + guac = HEAVEN!
For dinner I ordered the Crab Fries (amazing), the Crab Cake Sandwich (YES), and Lobster Corn Dogs (you read that right). I would absolutely order all of these things again…SO GOOD!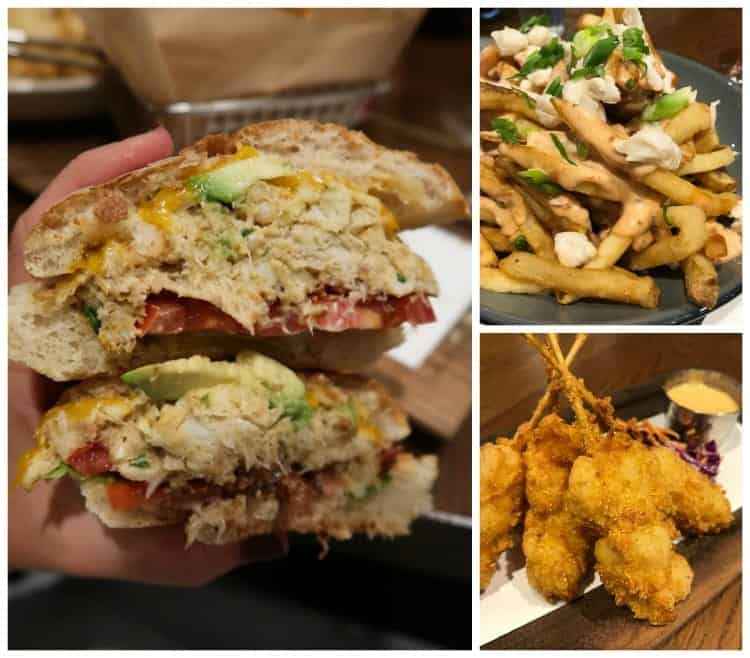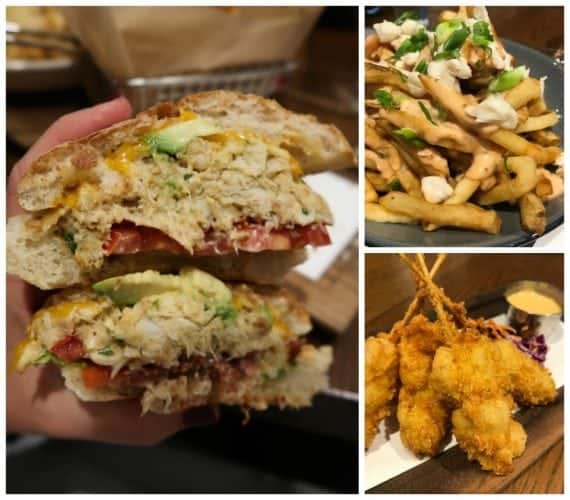 And their dessert menu did NOT disappoint! We got Key Lime Pie, Strawberry Shortcake, and a Brownie Milkshake. All amazing!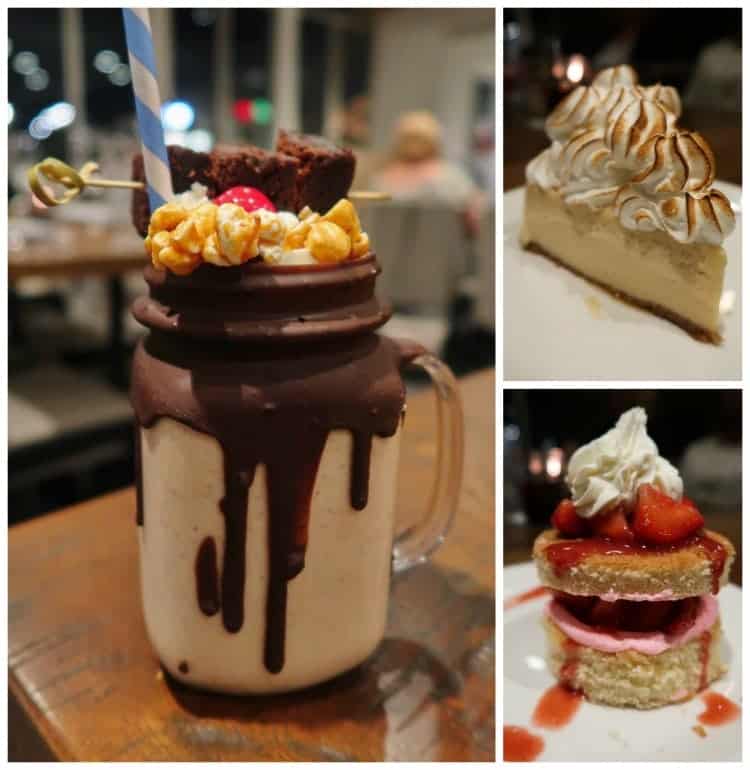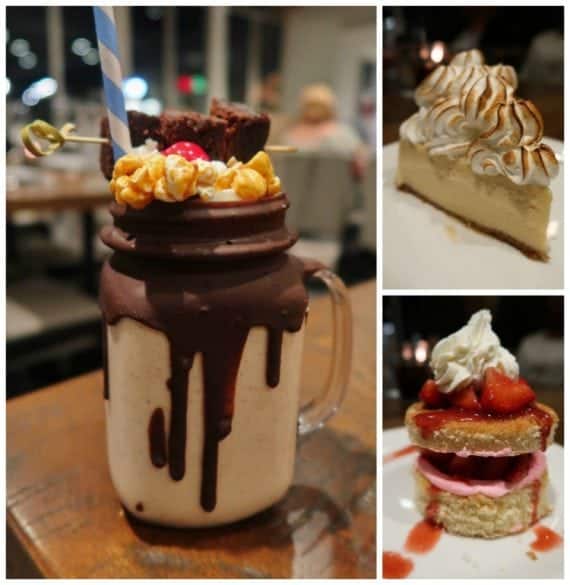 While we were at Disney Springs we also stopped at the Candy Cauldron, which is my favorite place to buy sweet treats to take home!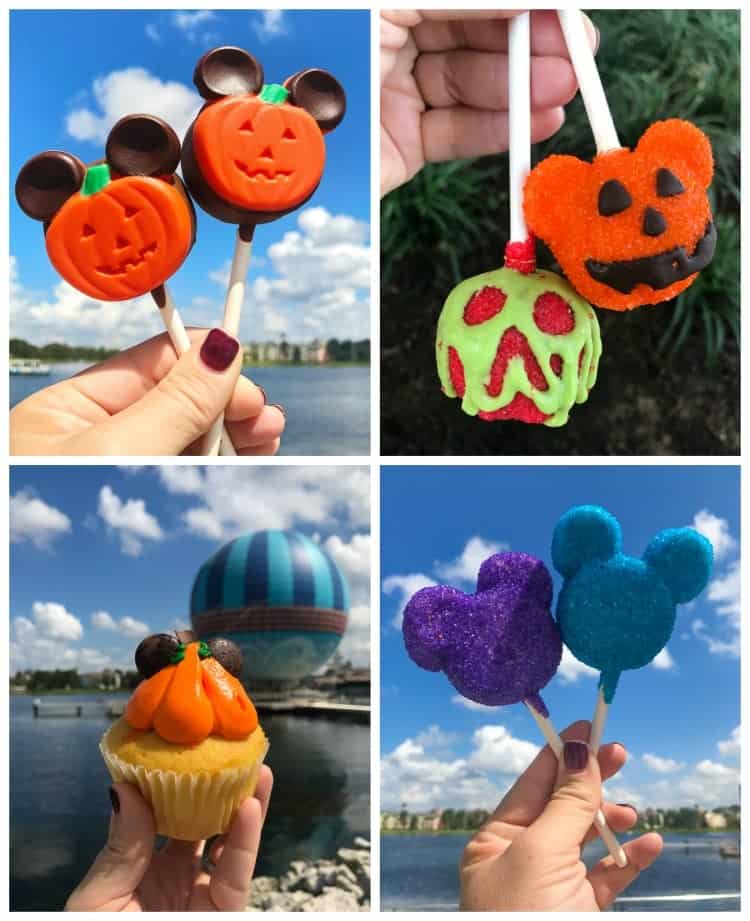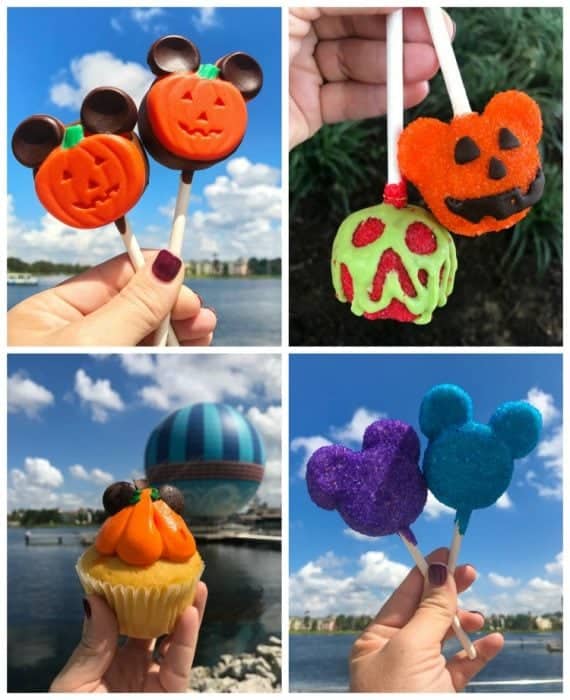 Seriously, how cute are all of those?
AND of course I can't pass up a trip into Sephora…like EVER. We all had a ton of fun playing with make up!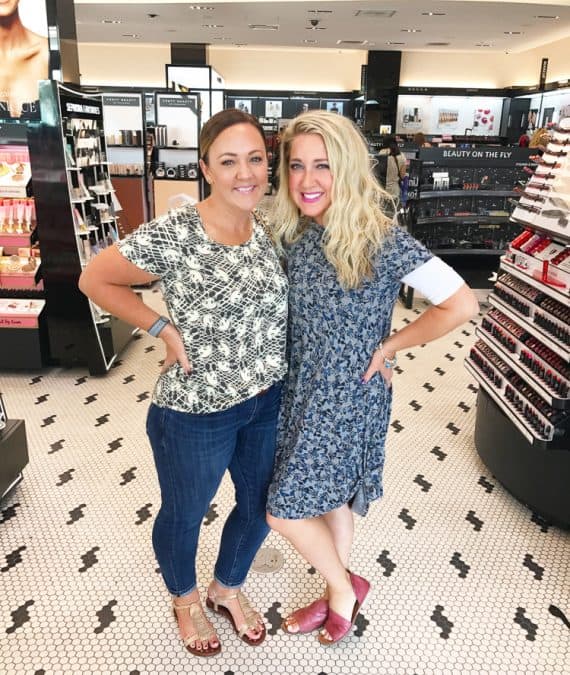 Also, I HIGHLY recommend hitting up Planet Hollywood for some of their crazy milkshakes while you're at Disney Springs. The restaurant is such a fun place!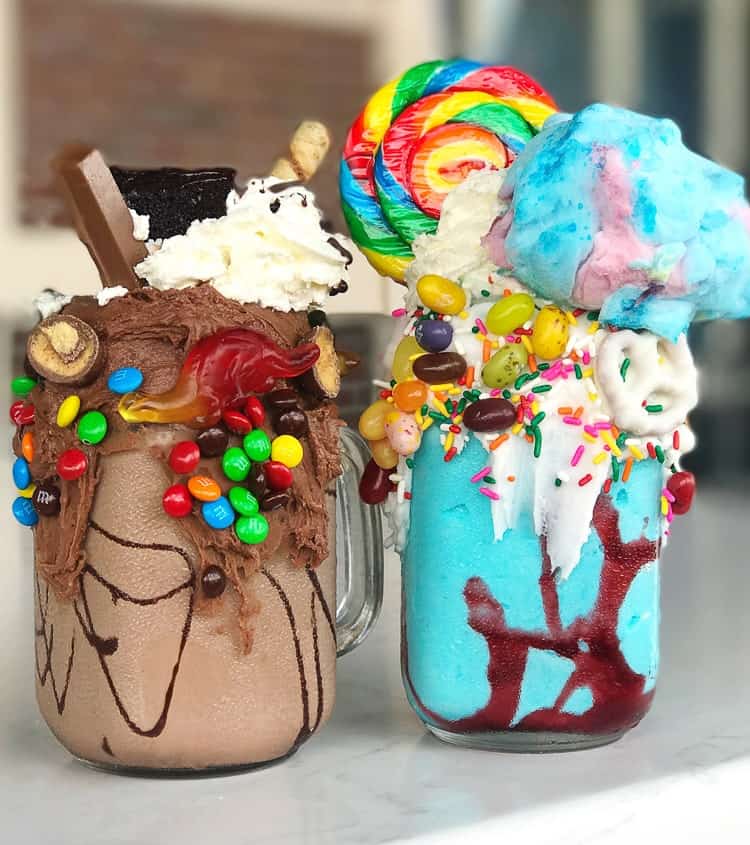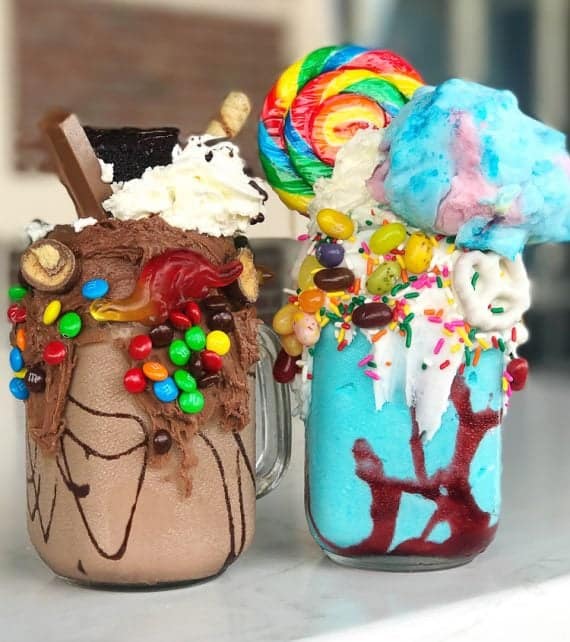 Epcot Food & Wine Festival
Epcot runs it's Food & Wine Festival every year starting in September and going through November. It's honestly my favorite event at Disney, and have been the past two years.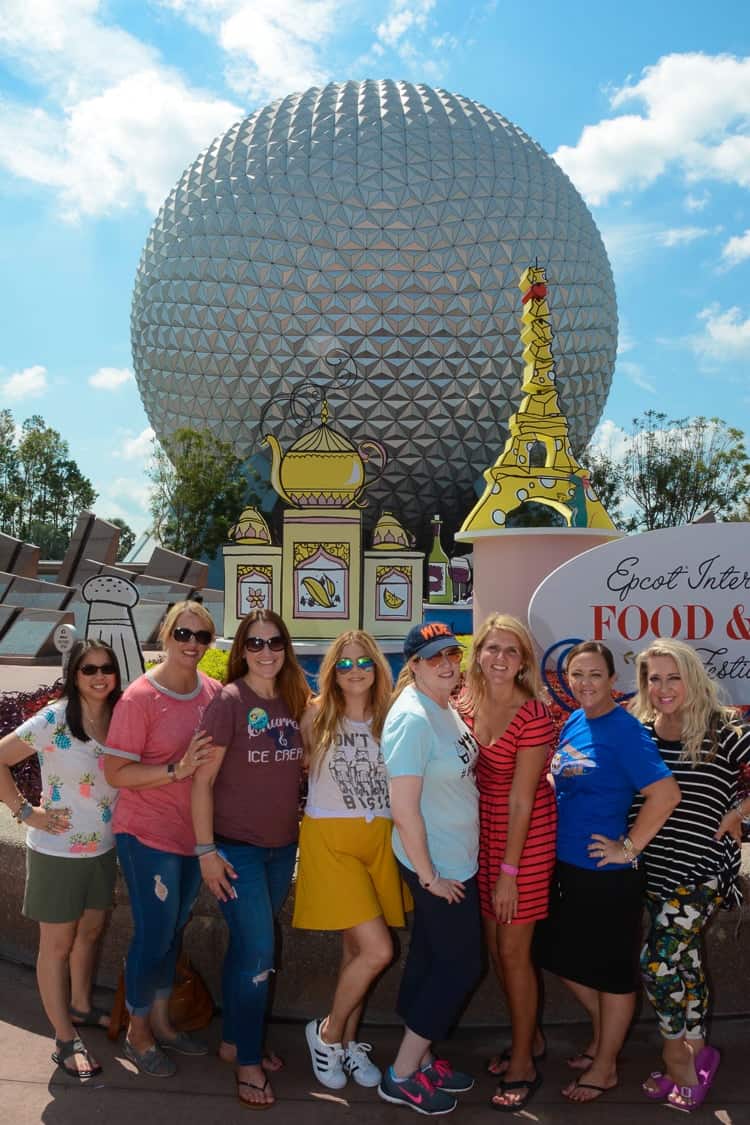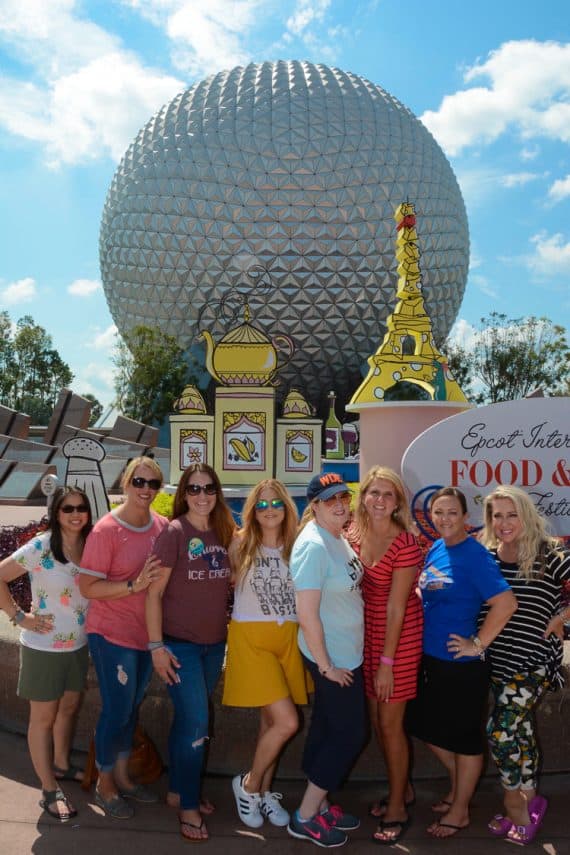 Strolling through the countries and eating small plates of the best food is how I like to spend my day!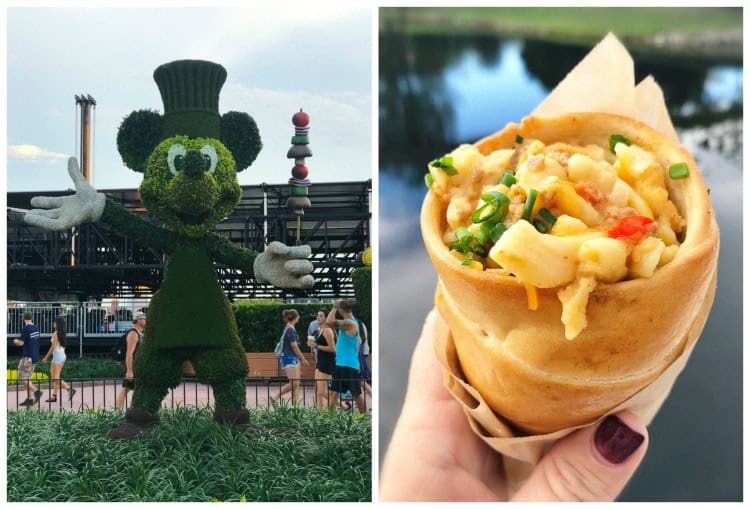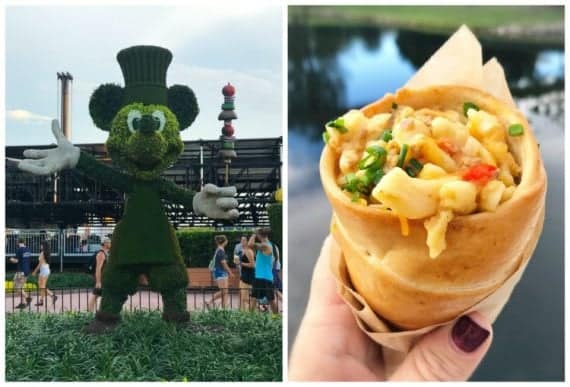 The Cheeseburger Mac n' Cheese in a bread cone at the Craft Beer booth is a MUST ($4.99)!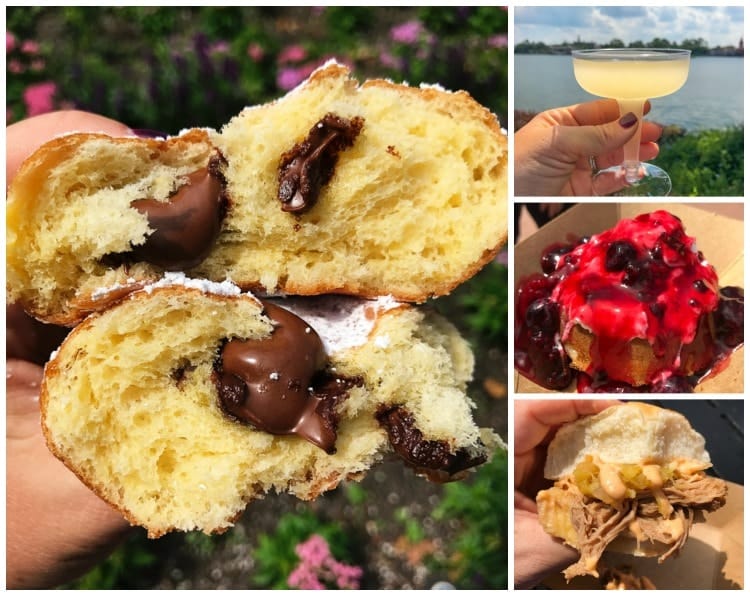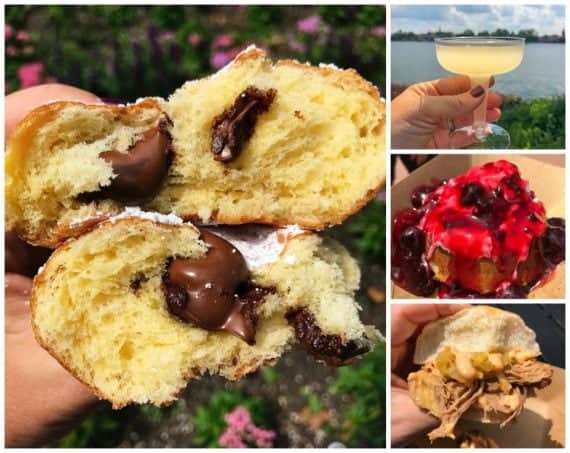 The Nutella filled beignets in France, the Frozen Wine Cocktail featuring Kim Crawford Sauvignon Blanc ($6.50) in New Zealand, the Belgium Waffle ($4.00 In Belgium), and the Kalua Pork Slider with Sweet and Sour DOLE® Pineapple Chutney and Spicy Mayonnaise ($4.75) in Hawaii are all some of my favorites. And NOT pictured the Brazilian Cheese Bread ($4.00) in Brazil can't be missed!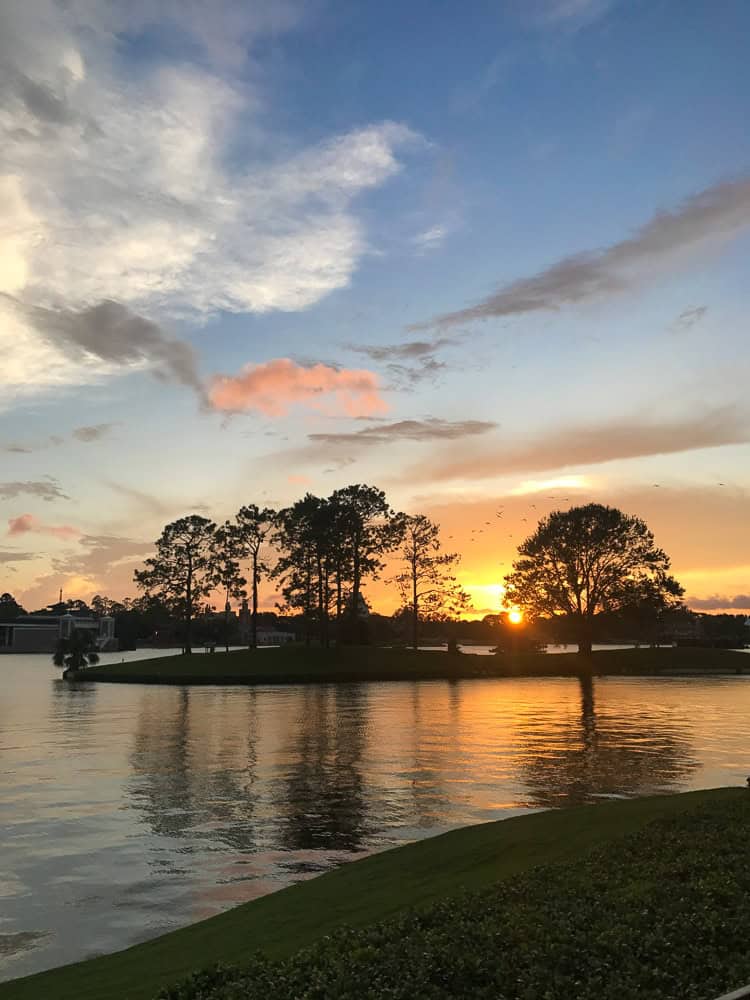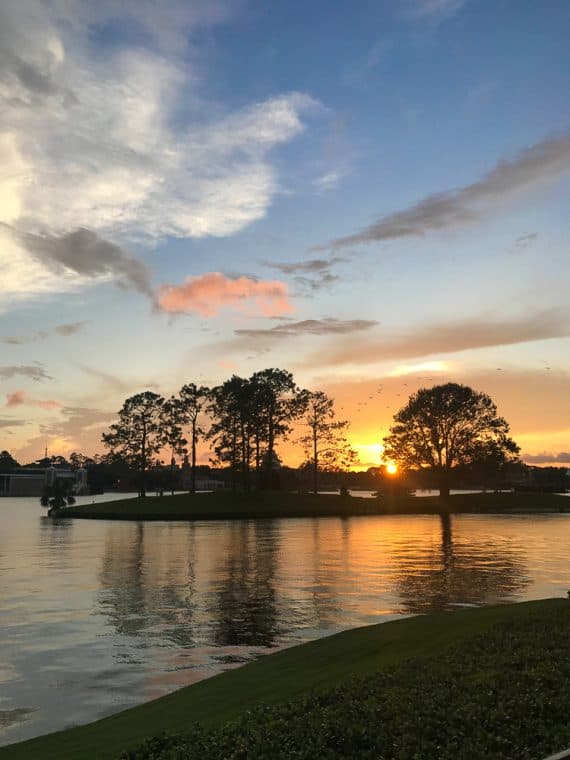 Strolling through Epcot around the World Showcase Lagoon is stunning!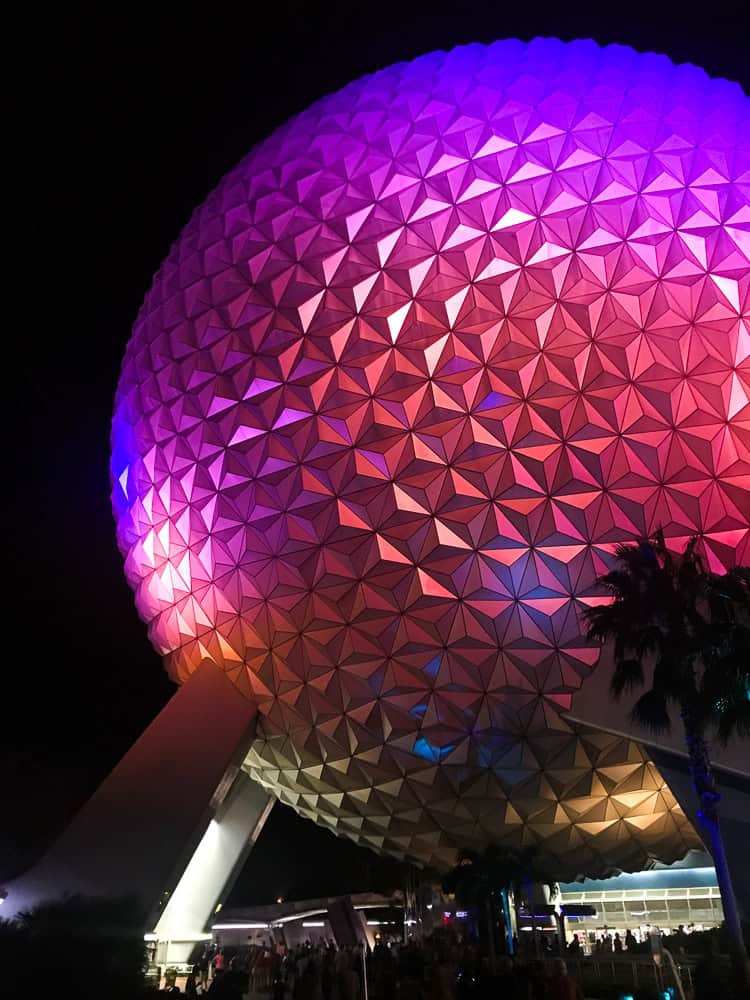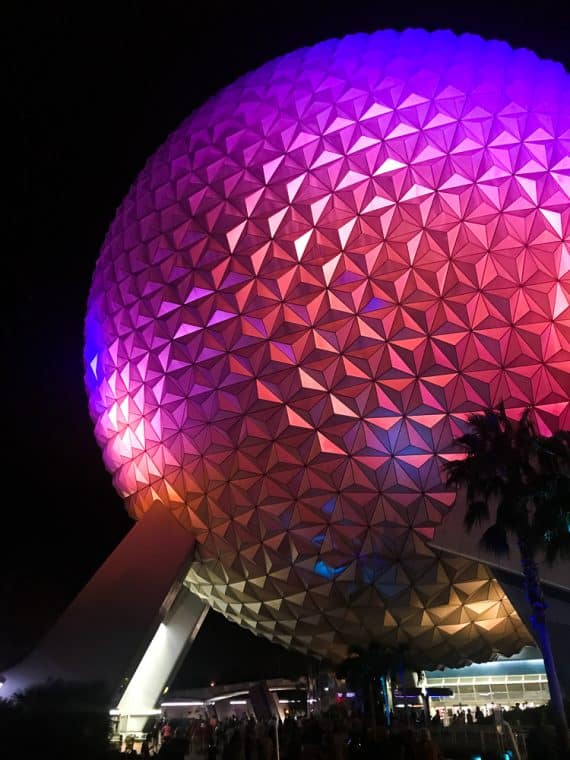 Magic Kingdom
Is there anyplace more magical?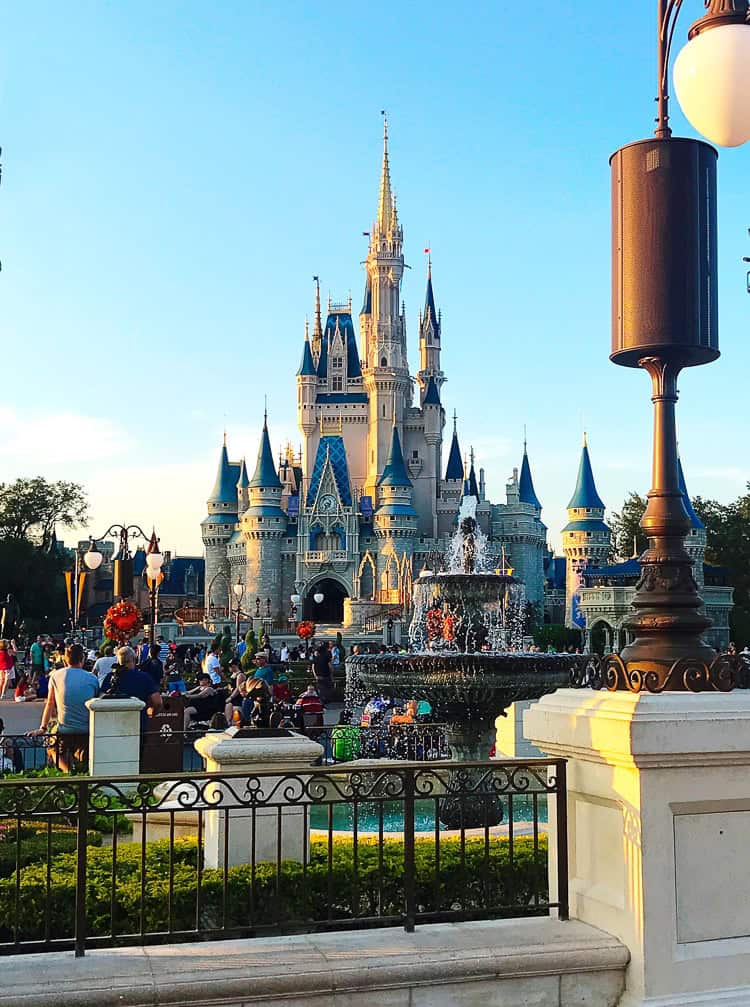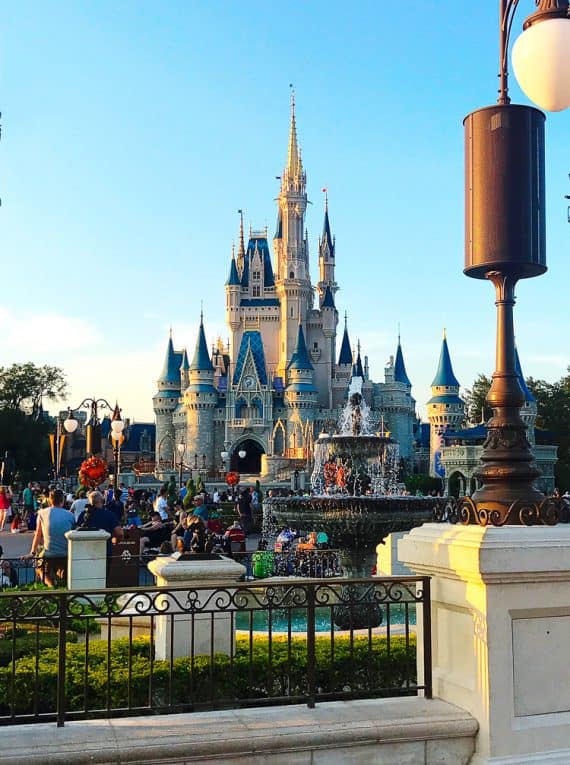 My favorite thing we did in Magic Kingdom was the Happily Ever After Fireworks Dessert Party! The firework display was breathtaking. I have seen a LOT of Disney fireworks, and I have to say that this display is my new favorite. If you buy the Dessert Party package you get VIP viewing of the fireworks as well, plus AMAZING desserts, wine, and non alcoholic beverage options as well.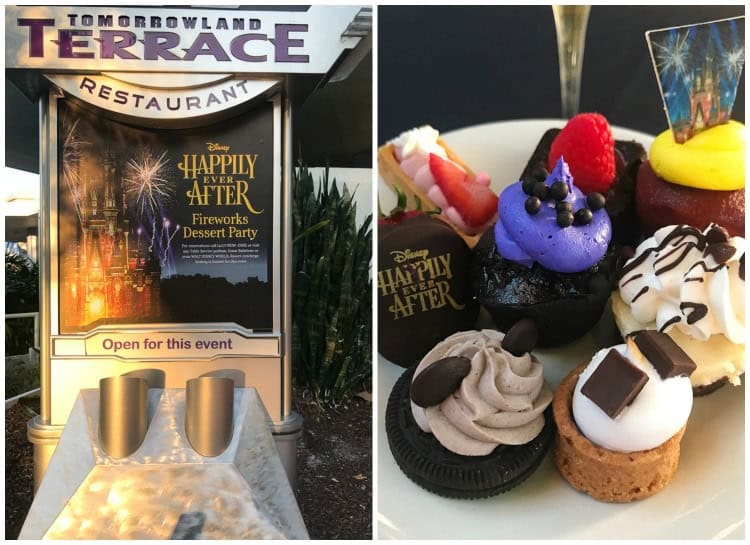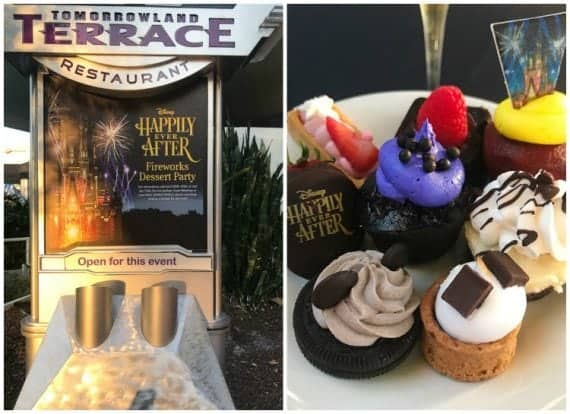 And I can never get down Main Street without stopping in Main Street Bakery and Starbucks! It's my Disney ritual!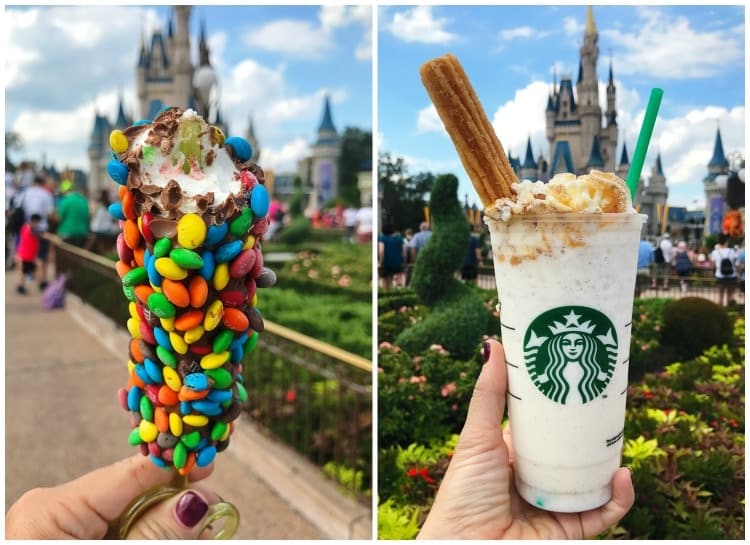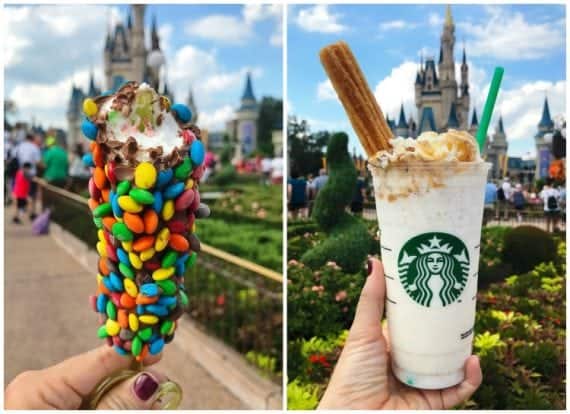 And a favorite Quick Service dining spot of mine is the Columbia Harbour House. The Shrimp Mac and Cheese and the Lobster Roll are CRAZY good!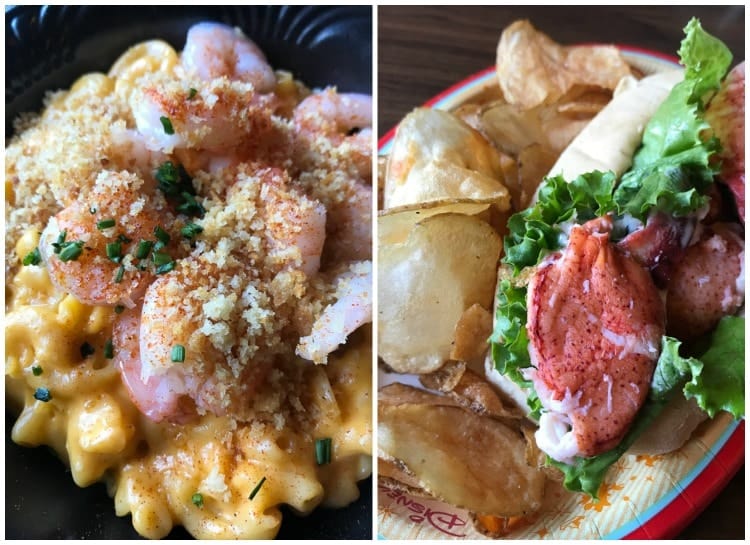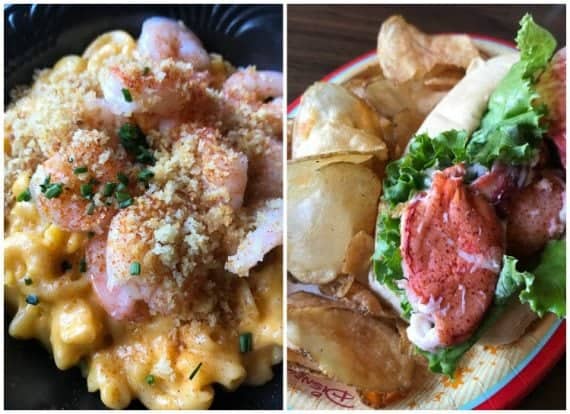 Holiday Sneak Peek
One of the highlights of this trip, was that Disney gave us a backstage pass to some of their new Holiday offerings.
We got to sample some of the new sweet treats they will be rolling out on December 1st…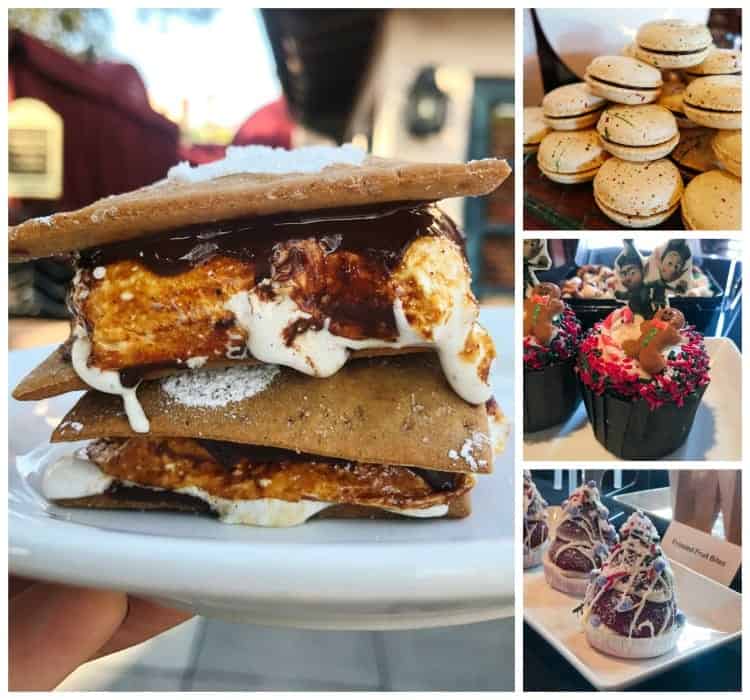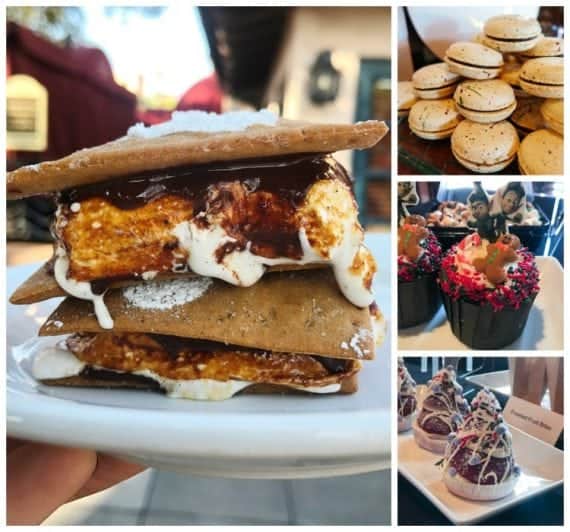 The Gingerbread S'more from The Ganachery in Disney Springs is reason enough to plan your next trip. SO GOOD! And the Peppermint Macarons, Holiday Cupcakes and Whoopee Pies all have me giddy with excitement!
Hollywood Studios also has some amazing things planned for the season. Starting November 9th you can see the Sunset Seasons Greetings show. As night falls on Hollywood Studios, "billboards suddenly begin to move into motion and tell a tale, courtesy of iconic characters sharing their love for the season. All the while, the Hollywood Tower Hotel—a.k.a. The Twilight Zone Tower of Terror—magically transforms, bringing to life the characters' stories."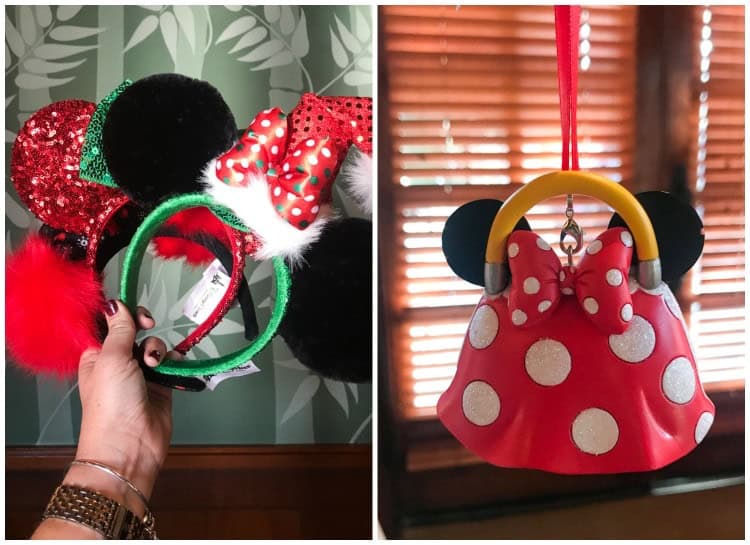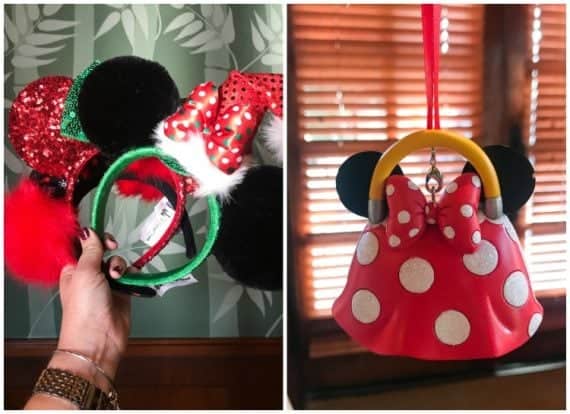 And of course they have some new Holiday Merch they are rolling out as well! We always get a Disney Christmas ornament when we visit and the new line they have dedicated to transforming your favorites into handbags is just too precious!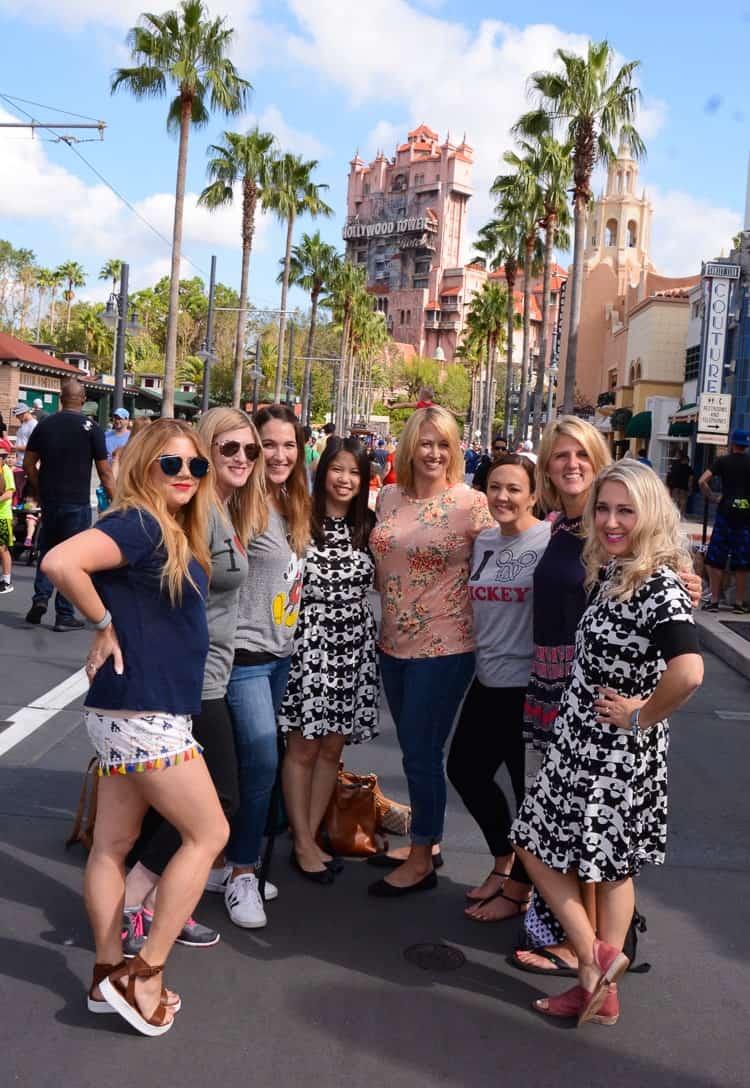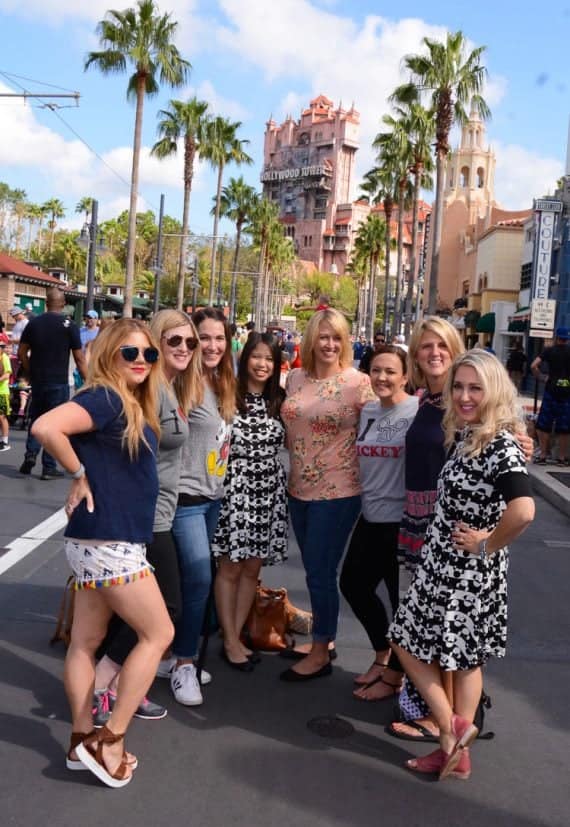 Of course we had some time to ride our favorites as well.
The ride pictures are always the best. I can NOT take a cool rollercoaster picture to save my life! I always look terrified!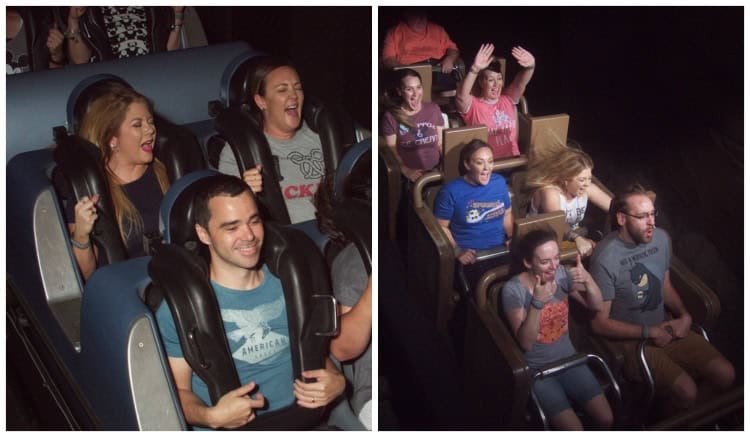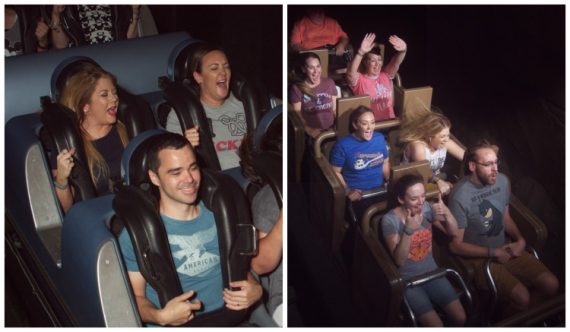 Getting the opportunity to spend time with your favorite girlfriends as well as enjoy Walt Disney World is truly a special time.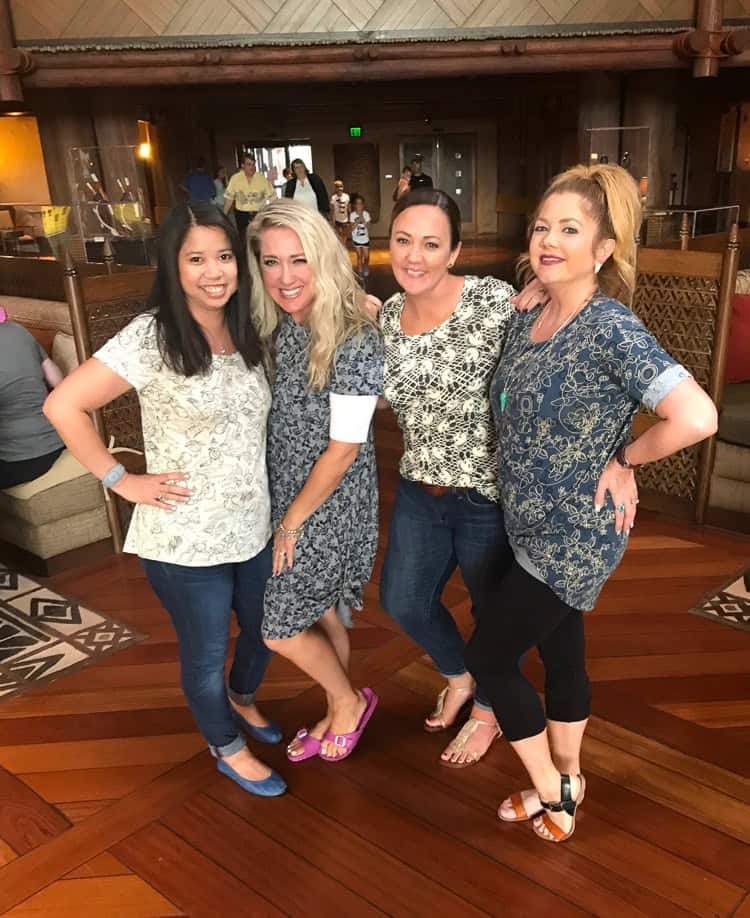 A very special thanks to Disney for hosting us for this incredibly special week, and to Jenny from Picky Palate for helping in organizing the whole event.