Potluck Cheesecake Dessert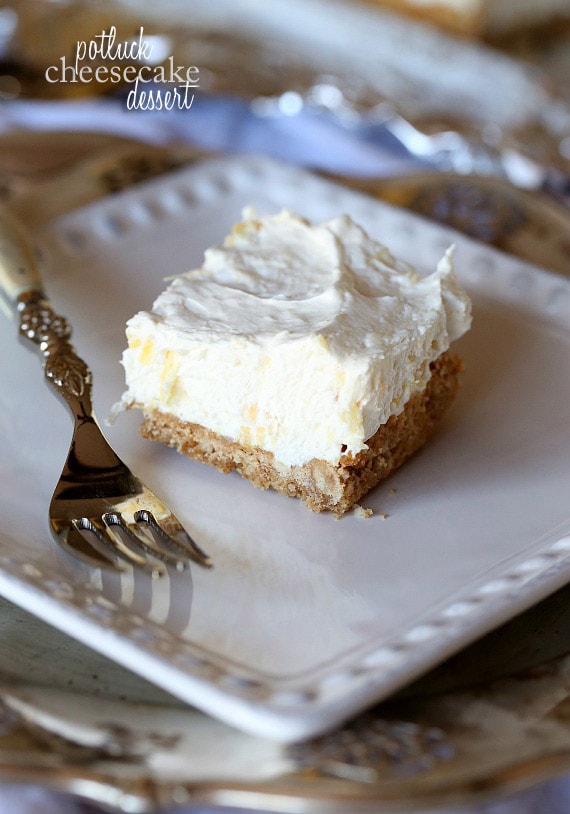 This nostalgic dessert is a family favorite! It's called Potluck Cheesecake Dessert because it's perfect for Potlucks and BBQs…anywhere you need to bring a dessert, this one is going to be a fast favorite!
I recently pulled out an old school cookbook from when I was in Elementary School. It was one of those fundraisers that PTA did, where all the moms submitted their favorite recipes and they were all printed in a book.
Anyhow, this one is a treasure trove of lost desserts from my childhood.
Also, looking back on the names of the recipes…I mean, I couldn't even PRINT some of the recipe titles here..let's just say they weren't necessarily politically correct. Dang moms of the 80s, what was going on back then? And also, oh how times have changed.
Anyhow this one definitely did not offend. It was called Potluck Cheesecake Dessert…which is king of a "meh" name, but also, it is what it is.
It has a thick Nilla Wafer crust..buttery and delicious…and it's topped with a creamy, yet surprisingly light layer of cream cheese, crushed pineapple and Cool Whip.
It's one of those desserts that you could eat 17 slices of and never be full…because you just need ONE MORE BITE.
Seriously, it's good stuff.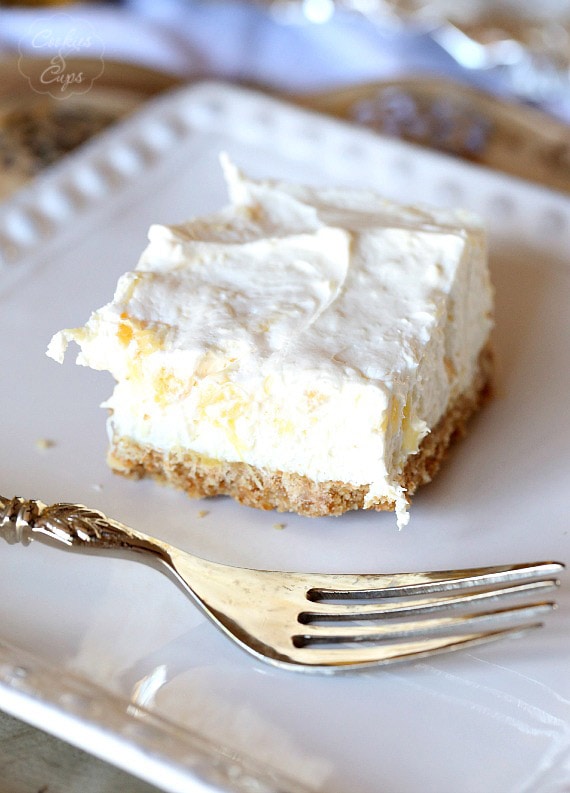 First make your crust… it's a whole box of Nilla Wafers completely crushed…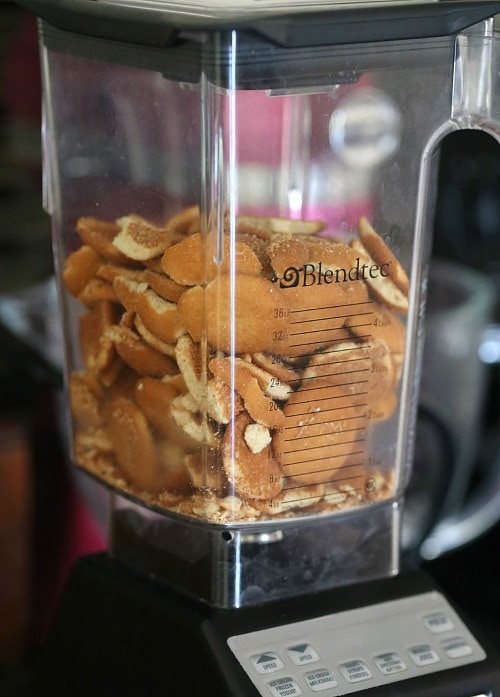 Mix that with some butter and a pinch of salt…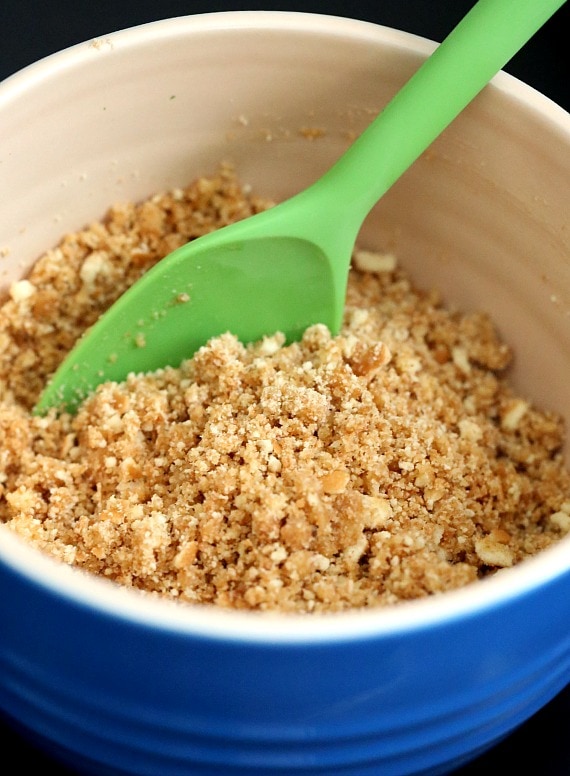 And dump them into a lined 9×9 pan.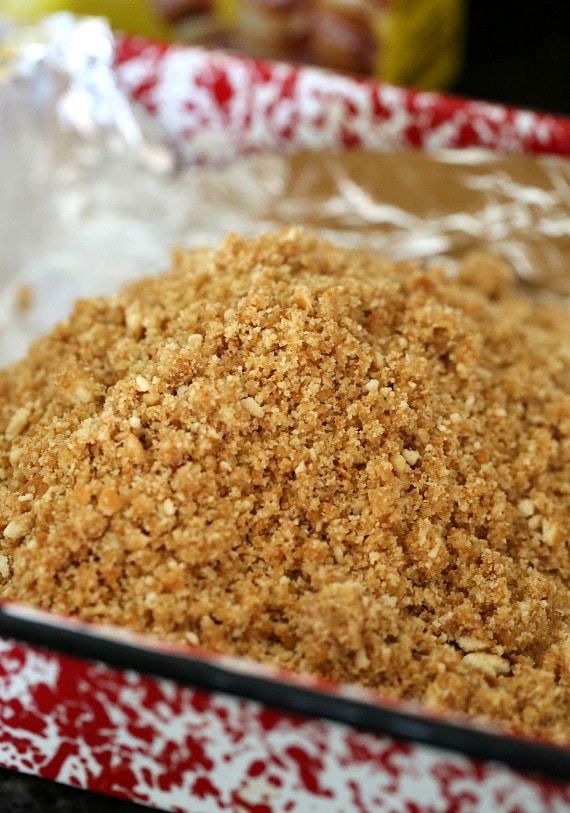 To get the crust nice and firm, and also so it won't crumble apart, you'll need to press down on it and pack it. I like to use a cup to help…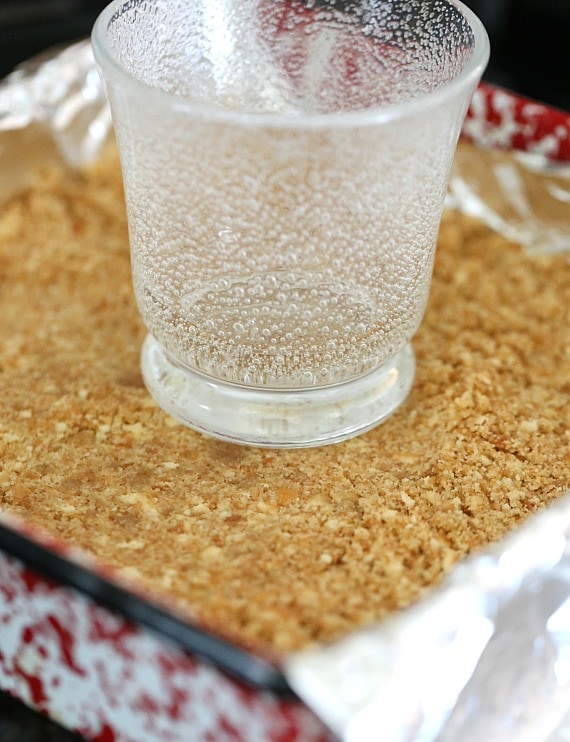 Then bake it for just a few minutes until it's lightly golden.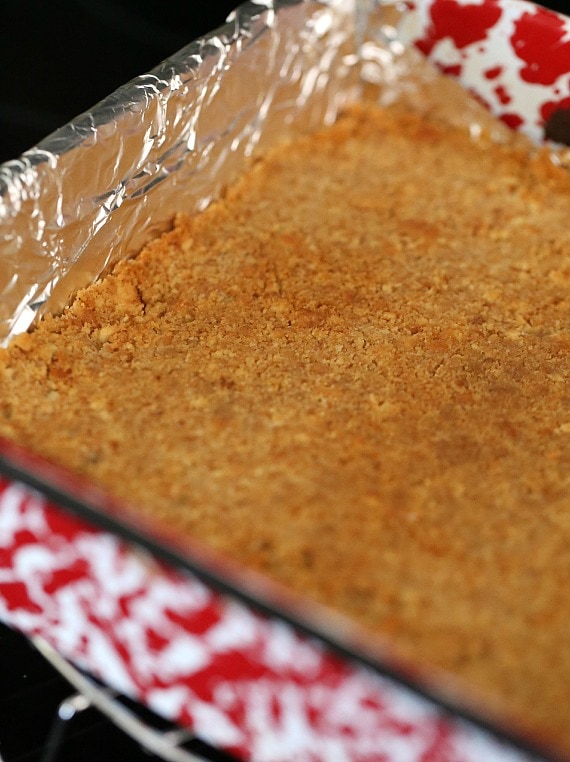 While the crust is cooling make your filling. You'll need some cream cheese, powdered sugar and crushed pineapple.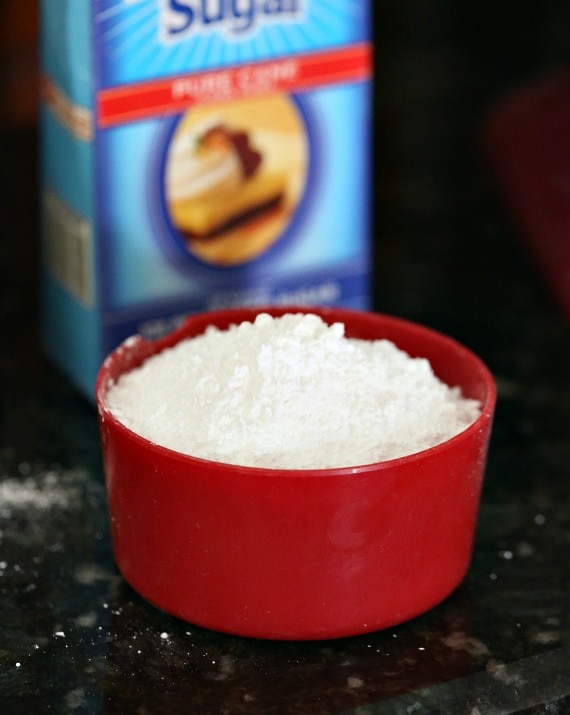 Also, make sure to drain the pineapple super well before adding it.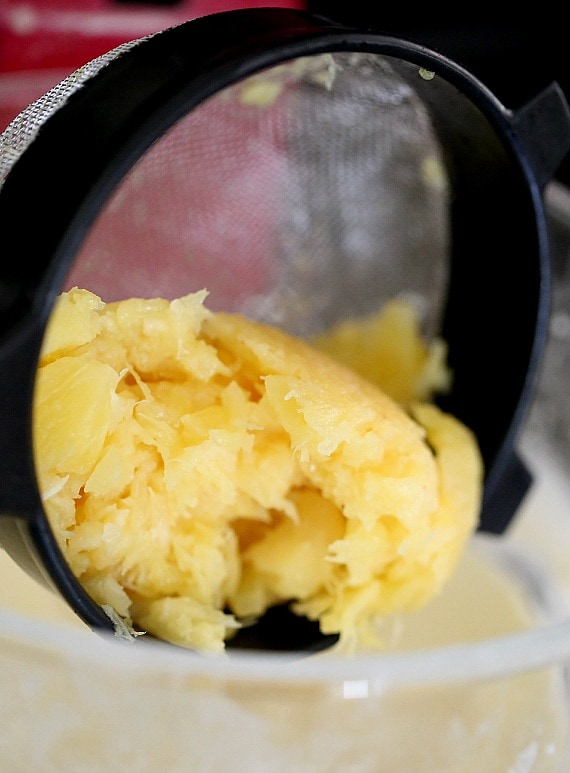 Beat that all together and then fold in some Cool Whip. Also, yes, you could use whipped cream.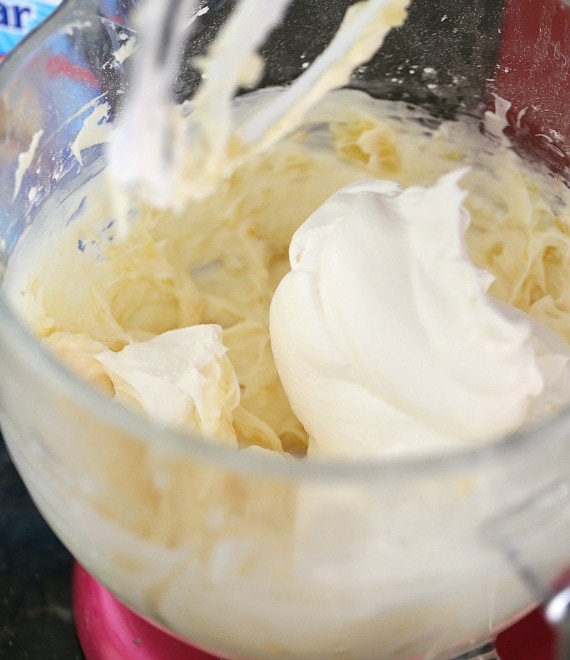 Plop that on top of your cooled crust and spread it evenly.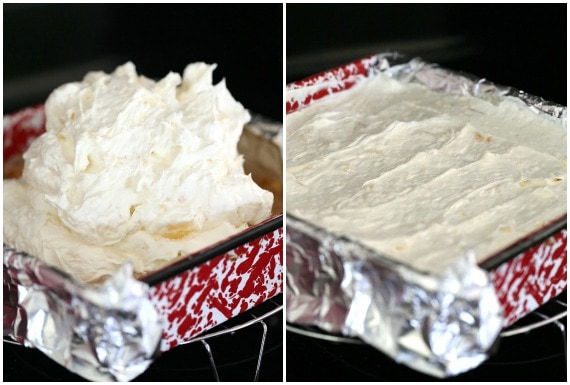 Allow it to chill for a good while, even overnight and then remove it from the pan to slice.
See the pretty crust?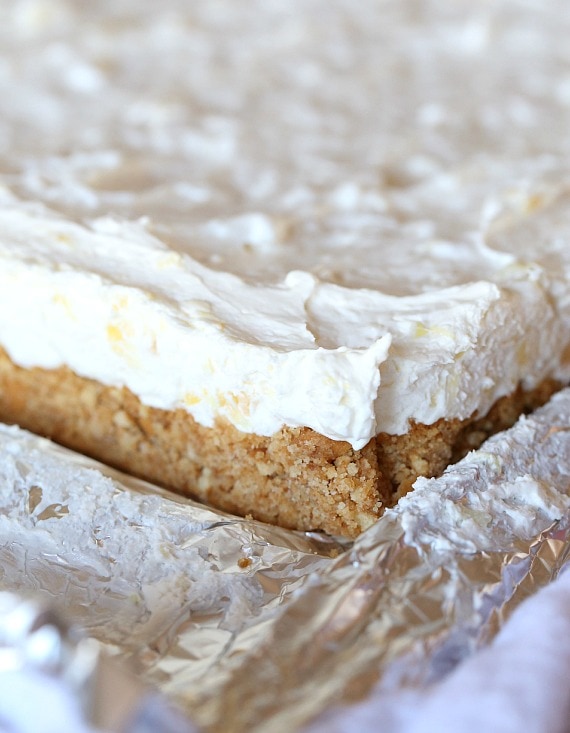 Cut into squares to serve…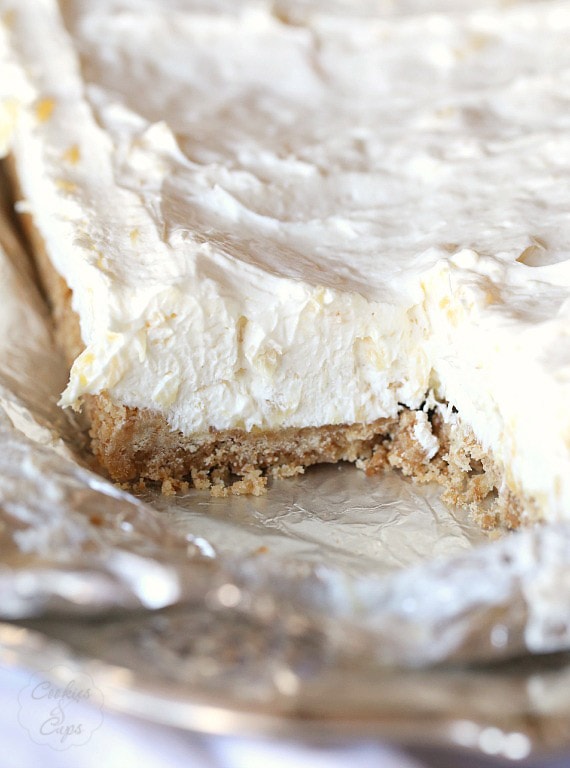 And then have a slice or 12.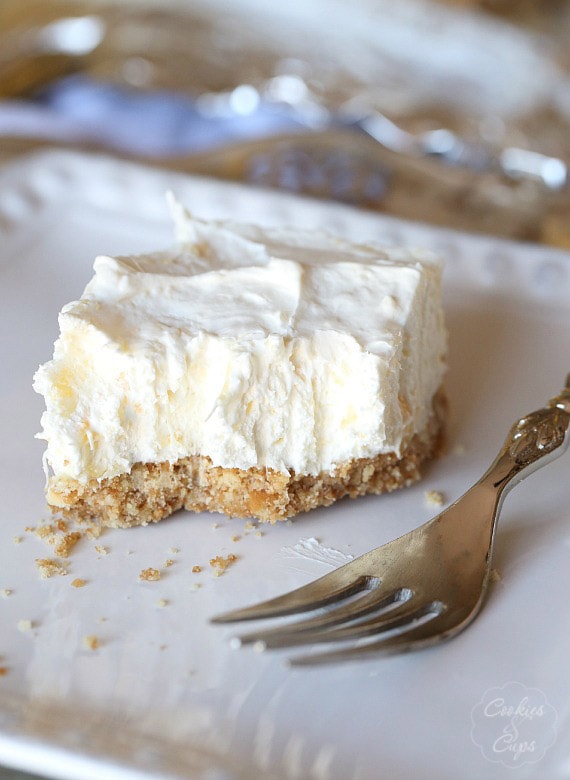 Print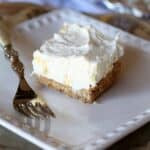 Potluck Cheesecake Dessert
---
---
Ingredients
Crust
1

(11 oz) box Nilla Wafers crushed (about 2 1/2 –

3 cup

s crushed)

1/2 cup

butter, melted

1/2 tsp

salt
Filling
1

(8 oz) brick Cream Cheese, room temperature

1/2 cup

butter, room temperature

2 cup

s powdered sugar

1

(20 oz) can crushed pineapple, well drained

1

(8 oz) tub Cool Whip, thawed
---
Instructions
Preheat oven to 350°
Line a 9×9 pan with foil and set aside.
In medium bowl combine crushed Nilla Wafers, melted butter and salt. Press evenly into the bottom of the prepared pan. I used the bottom of a cup to help press it evenly.
Bake the crust for 5-7 minutes until lightly golden. Allow to cool completely.
In bowl of stand mixer combine cream cheese and butter, beating until smooth. Add in powdered sugar and continue beating until all is incorporated with no lumps.
Mix in drained pineapple until mixed in well. Fold in Cool Whip.
Spread onto cooled crust. Chill for at least 3 hours, over overnight.
Cut into squares when ready to serve.