Red Wine Cake is a rich, moist, flavor packed chocolate cake recipe. It's an incredible easy cake recipe that is sure to impress!
If you prefer to cook without wine, try my Ridiculous Chocolate Cake!
Red Wine Cake Is Easy and Elegant!
Looking for a chocolate cake that is perfect for the wine lover in your life? Red Wine Cake is the recipe for you! It's soft chocolate cake made with simple ingredients and your favorite red wine! It takes only minutes to make and is fancy enough to serve on holidays or at a dinner party!
Can You Taste the Wine?
The short answer is yes. While the red wine intensifies the chocolate in the cake you can also faintly taste the red wine. It isn't overpowering, but it's there. This cake isn't my kid's favorite, but it's a great "adult" cake!
What Kind of Wine Do You Use In This Cake?
You can use any type of red wine you prefer. But note that the stronger the wine, the more flavor it will give the cake and the more wine you will taste! I typically use a red blend.
Also note, don't use wine you wouldn't drink, because you can taste it! If you use a wine you don't like or a super low-quality wine, it will certainly affect the taste of you cake!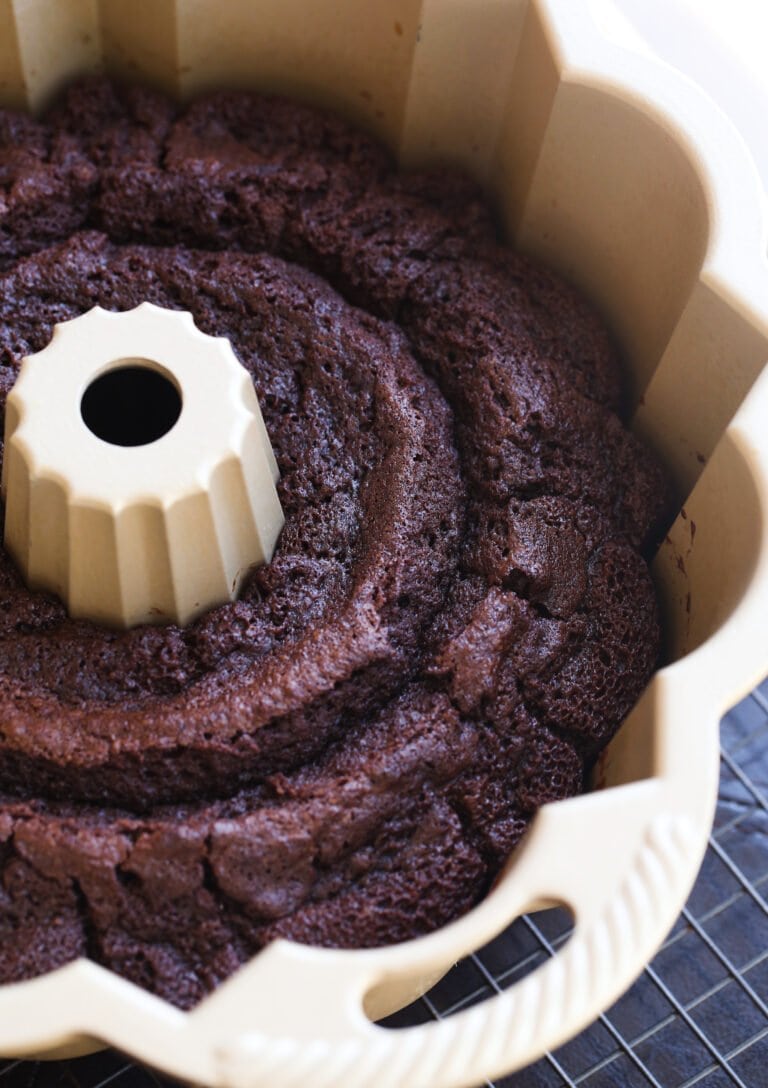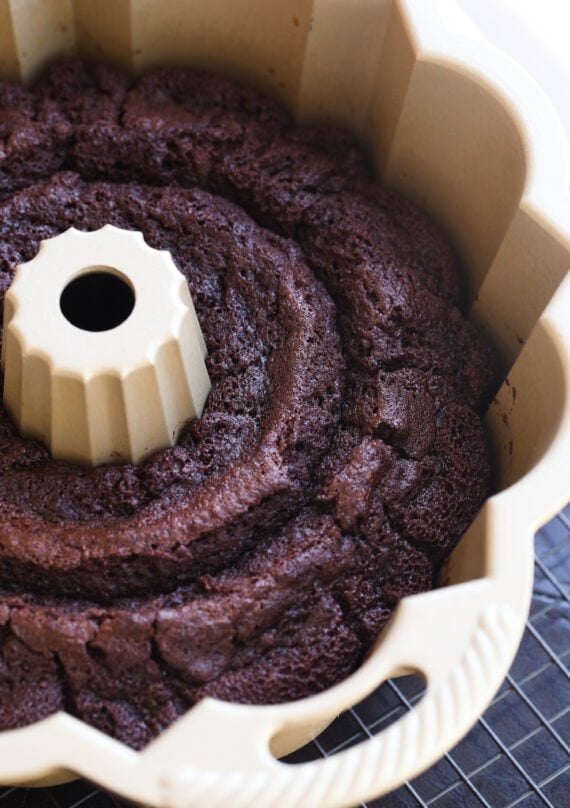 Do You Have To Bake This Cake In A Bundt Pan?
No! I love the look and ease of making this is a bundt pan, but you could absolutely bake this in 2, 9- inch round cake pans.
The recommended bake time would be 25 minutes for 2 round pans.
You could still use the chocolate ganache or frost the entire cake with my Creamy Chocolate Frosting!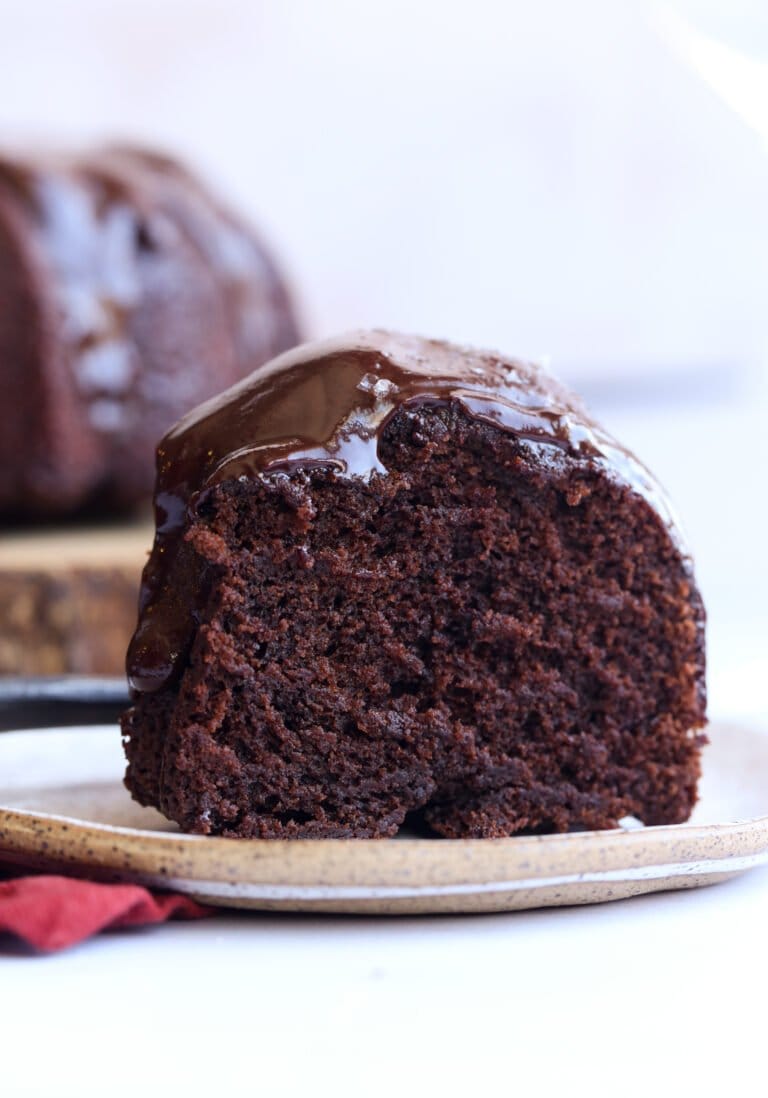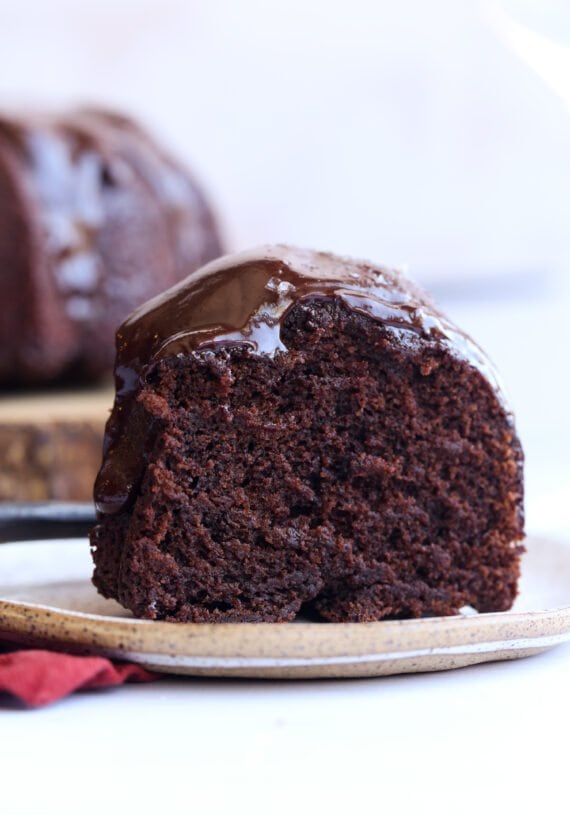 I Developed This Recipe For Imperial Sugar
I have partnered with Imperial Sugar on this recipe, so hop over to their site for the FULL RECIPE!