I just got back from vacation.
Which basically means I need a vacation.
No one should be expected to go back to real life for at least 2 days after you return home.
One day back is reserved for laundry, unpacking, grocery shopping…
And the next day is for relaxing.
Because no matter how restful your vacation is, you need a day on your couch to ease-back into real life, catch up on your dvr'd shows and survive the jet lag that 2 hours on same time-zone flight causes.
Honestly, it should really be a part of your vacation day allowance…at least 2 "ease-back" days a year.  At least.
And while we're at it…how about some "recovering from the dentist days" or "did you see that episode of the Bachelor? days".
The Bachelor is exhausting, people.
Anyway.  Vacation is awesome.  Re-entry to the real world, not so awesome.
Unless you have cookies.
They definitely up the awesome factor.
Salted Rolo Brownie Cookies.
Word.
So these cookies are really brownies.  Well they are still cookies…but they are Brownie cookies, you dig?
And even more specifically they are Rolo Brownie Cookies.  And to cover the minutia, they are Salted Rolo Brownie Cookies.
The "salted" part is optional if you aren't a salty person.  I won't officially disown you if you opt-out.
Here's the abbreviated how-to:
Melt some chocolate, whisk some eggs, mix some sugar, add some flour…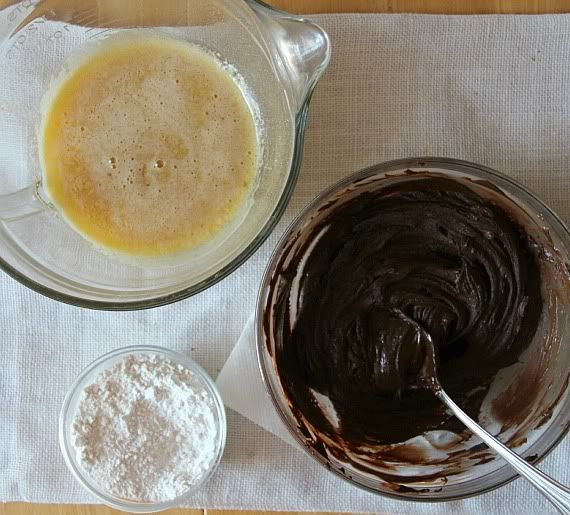 Stir.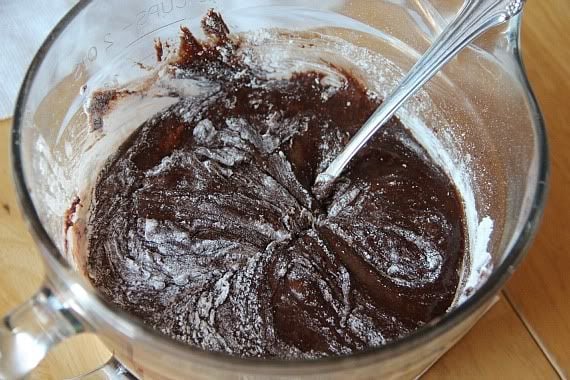 Chop and stir more…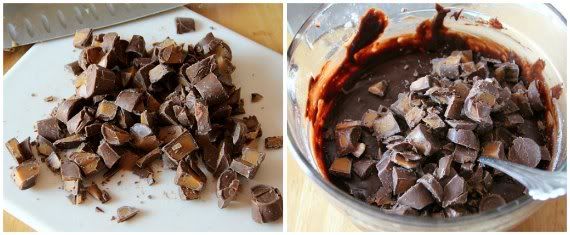 Then drop on your baking sheet and bake.

And get your flaked sea salt sprinkle on.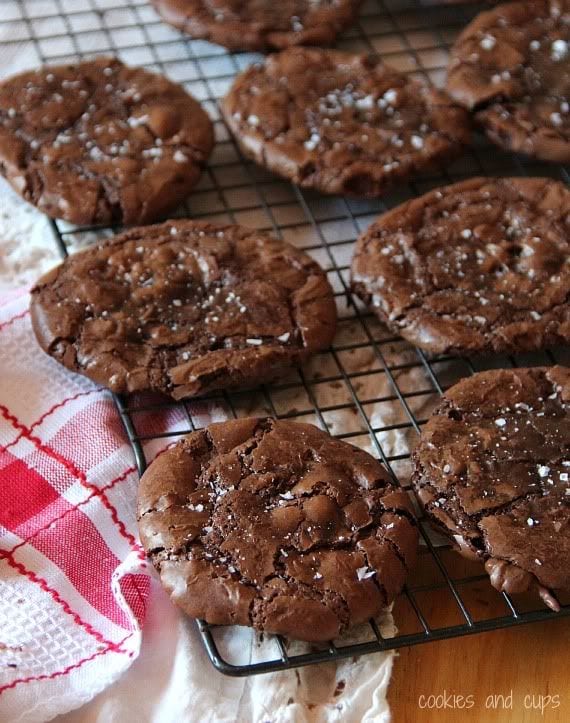 I was feeling a little crazy, so I got some caramel sauce involved.
It's not necessary…but it kinda is.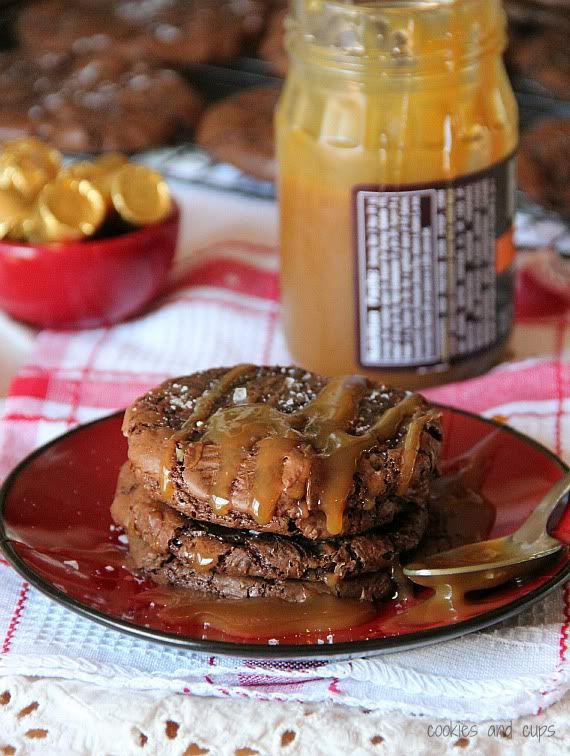 Looking for more Rolo treats?  Check out these:
Ritz Rolo Bark from Something Swanky
Rolo Cake Mix Cookies from Buns in My Oven
Rolo Brownie Trifles from Bakingdom
Print
Salted Rolo Brownie Cookies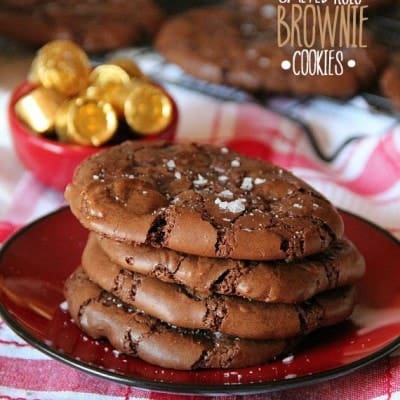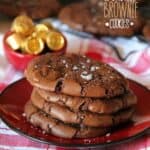 ---
Description:
makes approx 28 cookies
---
Scale
Ingredients:
16 oz

semi sweet chocolate, chopped

4 Tbsp

butter

4

eggs

1 1/3 cups

granulated sugar

2 tsp

vanilla extract

1/2 cup

flour

1/2 tsp

baking powder

1 1/2 cups

chopped Rolo candies, approx 30-35 pieces
flaked sea salt for sprinkling
---
Instructions
Preheat oven to 350°
Line baking sheets with parchment paper, set aside
Over a double boiler, melt the chopped chocolate and butter together.
Meanwhile in large bowl combine eggs, sugar and vanilla, whisking until combined.
In a smaller bowl, combine flour and baking powder, set this aside also.
When chocolate is melted, slowly add it to the egg and sugar mixture in small amounts, stirring vigorously until incorporated.
When chocolate and egg mixture is combined, stir in the flour mixture.
Fold in the chopped Rolo candies.
Drop by heaping tablespoon on prepared baking sheet.
Bake 10-12 minutes until centers are just set.
When cookies are done, remove from oven and immediately sprinkle with flaked sea salt.
Let cool on baking sheet for 3-4 minutes before transferring to wire rack to finish cooling.
---
Want To Save This Recipe?