This Skillet Sugar Cookie Peach Cobbler is a deliciously sweet peach cobbler topped with a sugar cookie and oat topping! It's ridiculously easy with a major shortcut!
It's peach season!! Today I have an excessively simple recipe for peach cobbler, that is easy enough for a weeknight dessert but also pretty enough to serve to guests.
Also, you serve this one up right out of the skillet it's made and baked in. It's a one "pot" recipe. Heck, forget serving it…dive right in with a spoon!
You just need some peaches that are ripe, but still firm…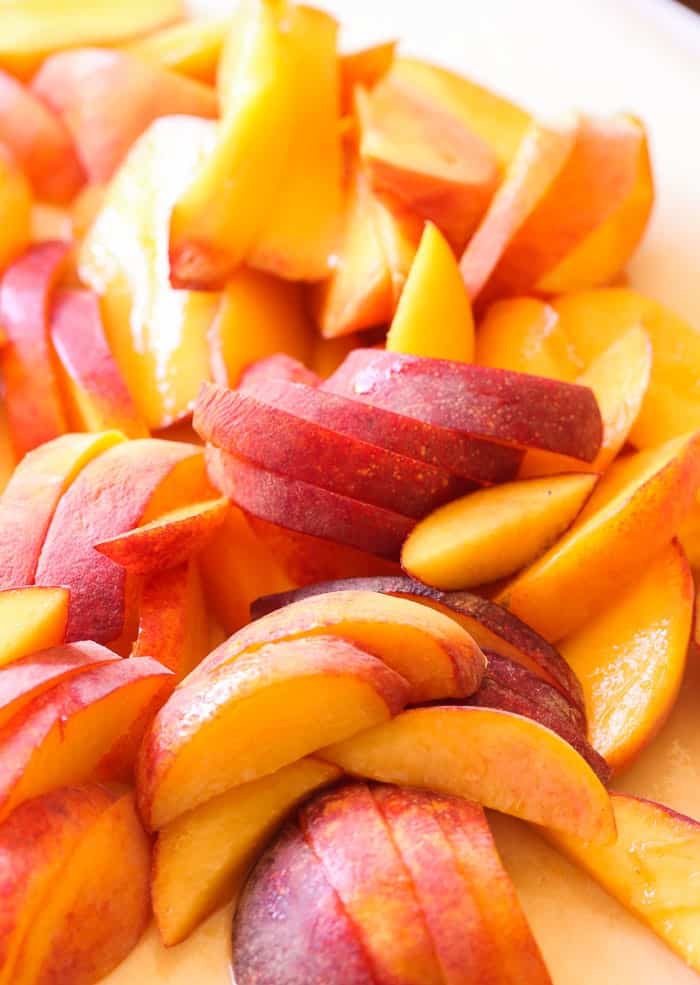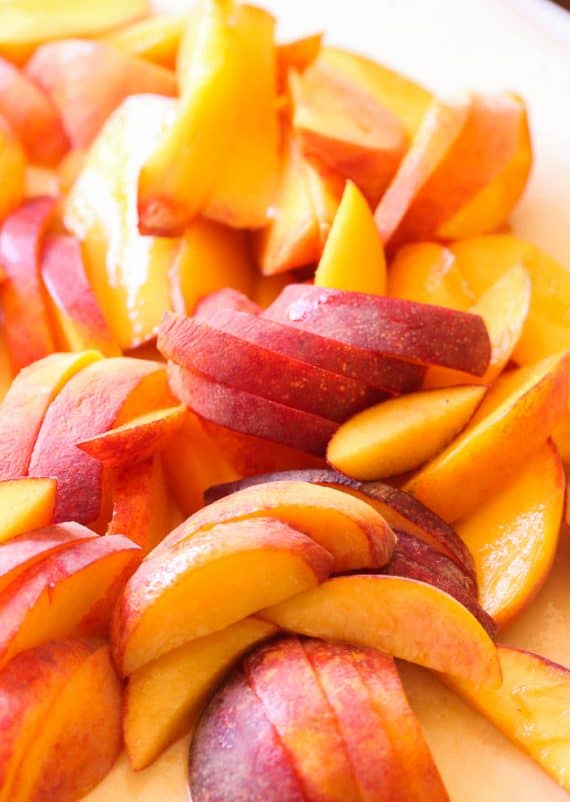 Slice them up and then cook them in a 10- inch skillet. If you only have a 9- inch skillet, that works too!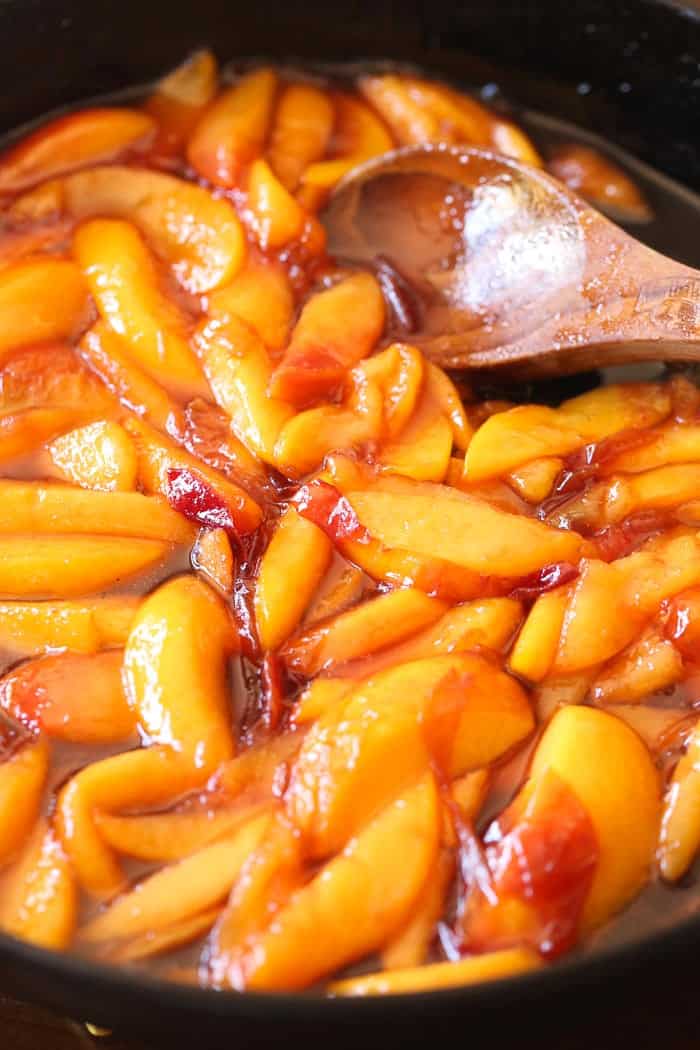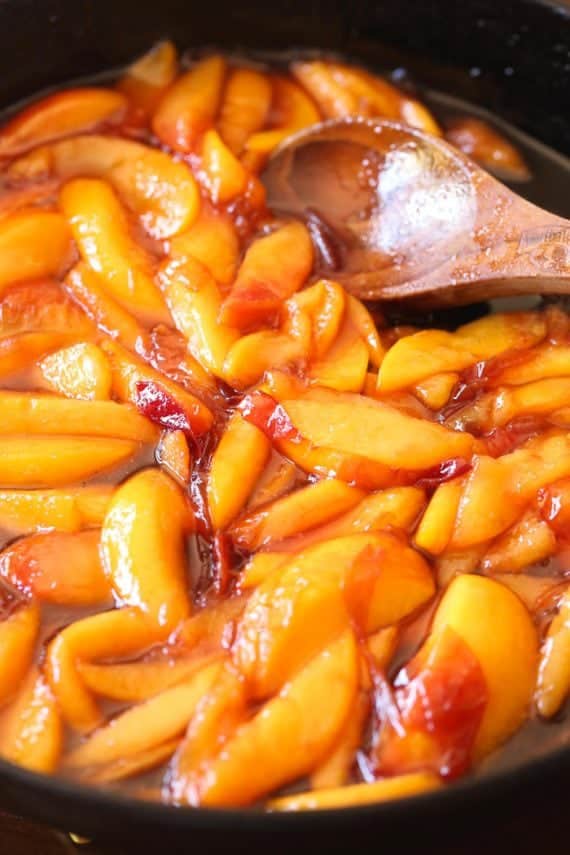 You'll add a little sugar, salt and vanilla to make them extra special.
Then grab a roll of sugar cookie dough (yes you could use homemade too) and mix it with some oats. Drop that by the tablespoon onto the peaches…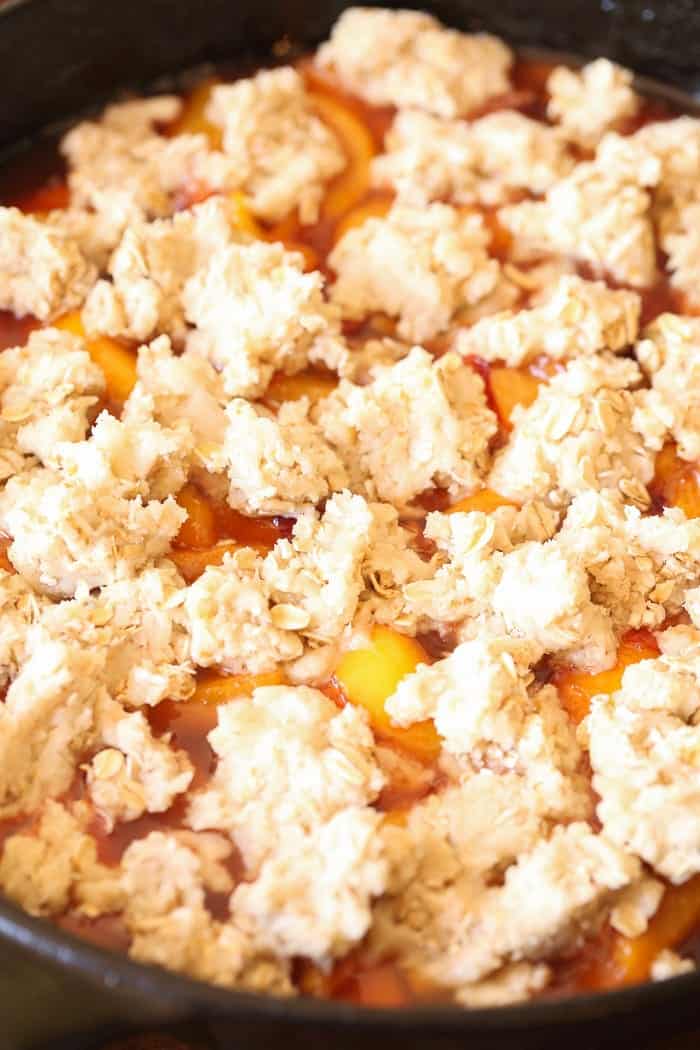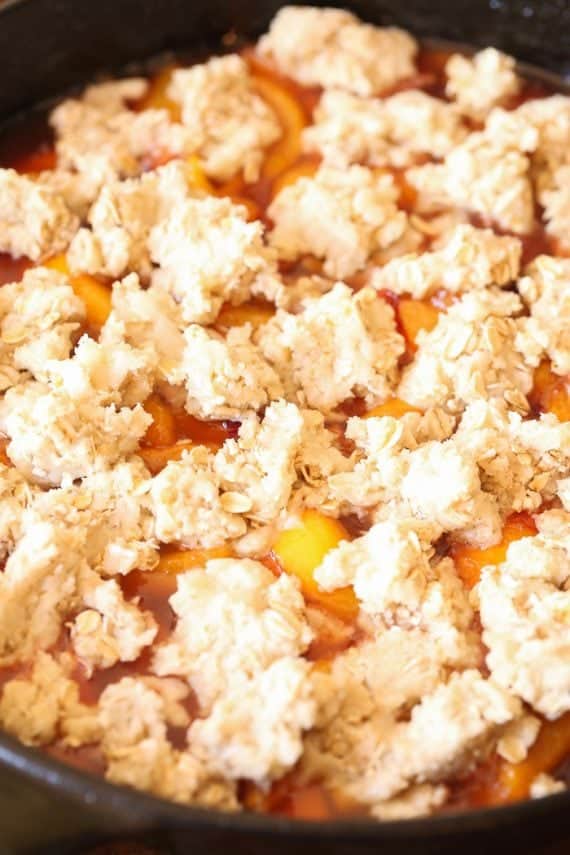 And that's absolutely it. Bake it and dig in!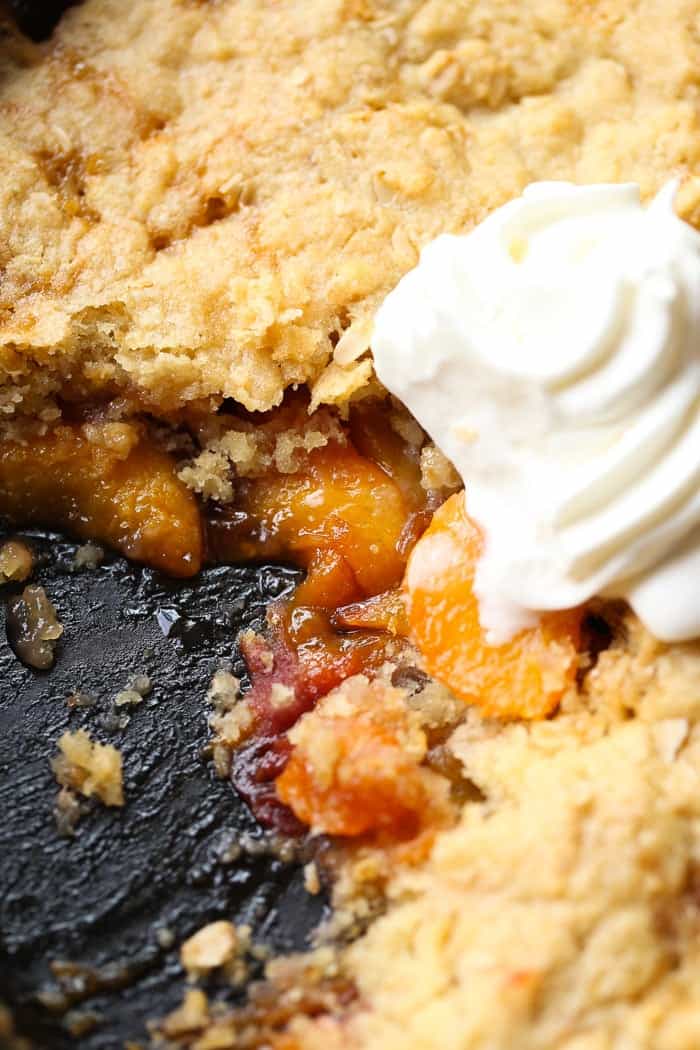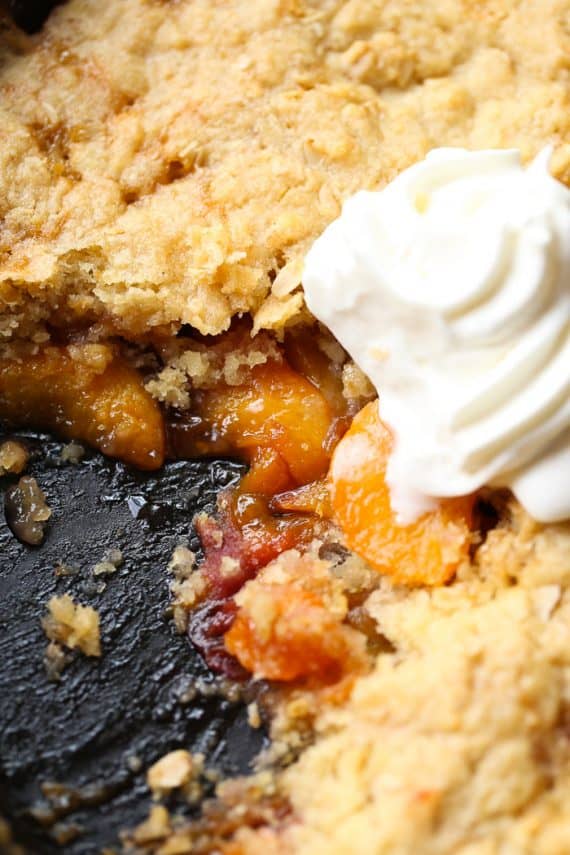 Oh, don't forget to top it off with some ice cream or whipped cream. It's kinda necessary!
For the FULL RECIPE hop over to my friends at Imperial Sugar!
Save
Save