This Skillet Sugar Cookie Peach Cobbler is a deliciously sweet peach cobbler topped with a sugar cookie and oat topping! It's ridiculously easy with a major shortcut!
Make sure to try my classic Peach Cobbler Recipe too! It's absolute perfection when you're looking for something more traditional!
It's peach season!! Today I have an excessively simple recipe for peach cobbler, that is easy enough for a weeknight dessert but also pretty enough to serve to guests.
Also, you serve this one up right out of the skillet it's made and baked in. It's a one "pot" recipe. Heck, forget serving it…dive right in with a spoon!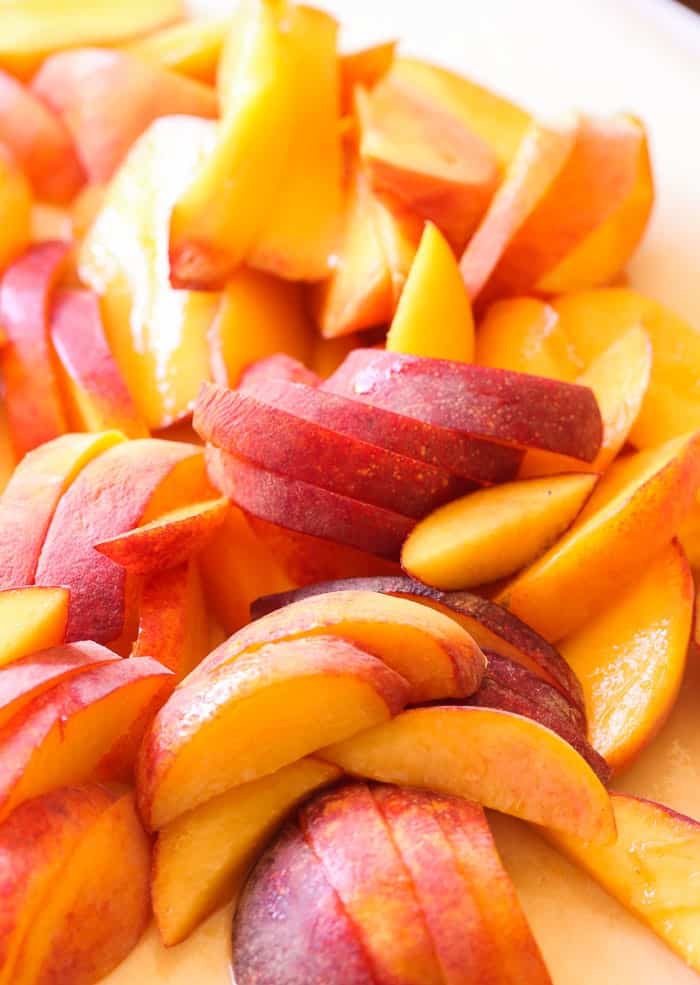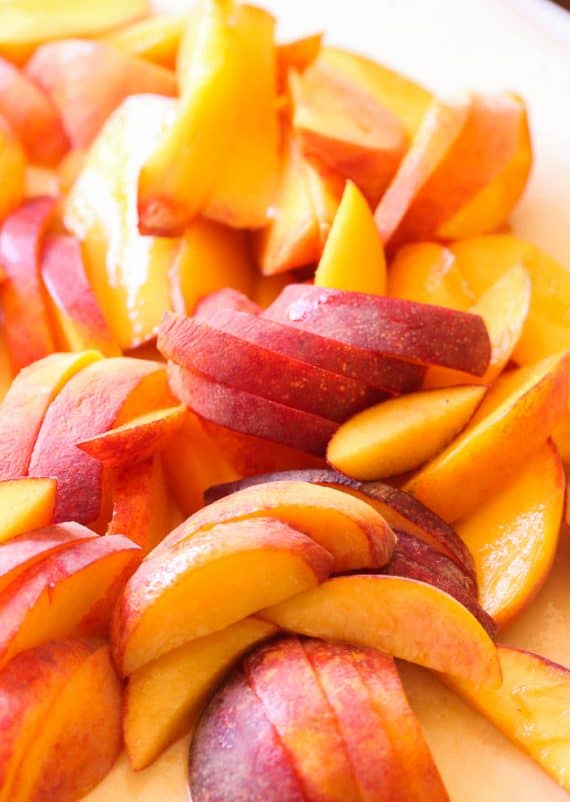 INGREDIENTS:
3 tablespoons unsalted butter
6 medium peaches, cut into 1/2 inch slices (ripe, but still firm)
3/4 cup granulated sugar
3/4 teaspoon kosher salt
1 teaspoon vanilla extract
1 (16 ounce) roll pre-made sugar cookie dough
3/4 cup rolled oats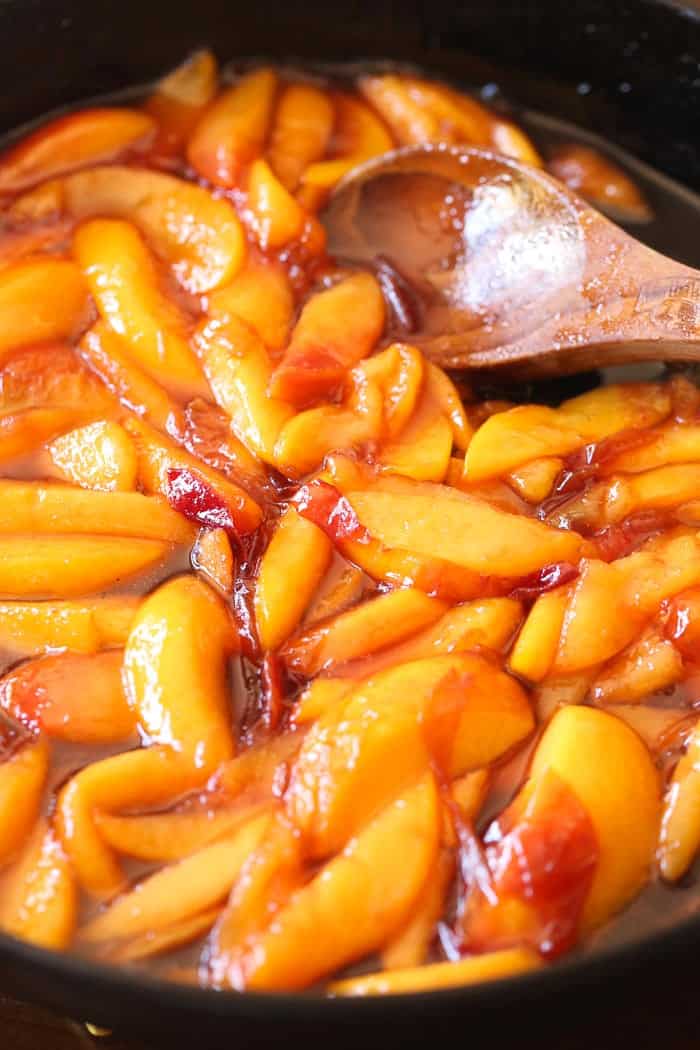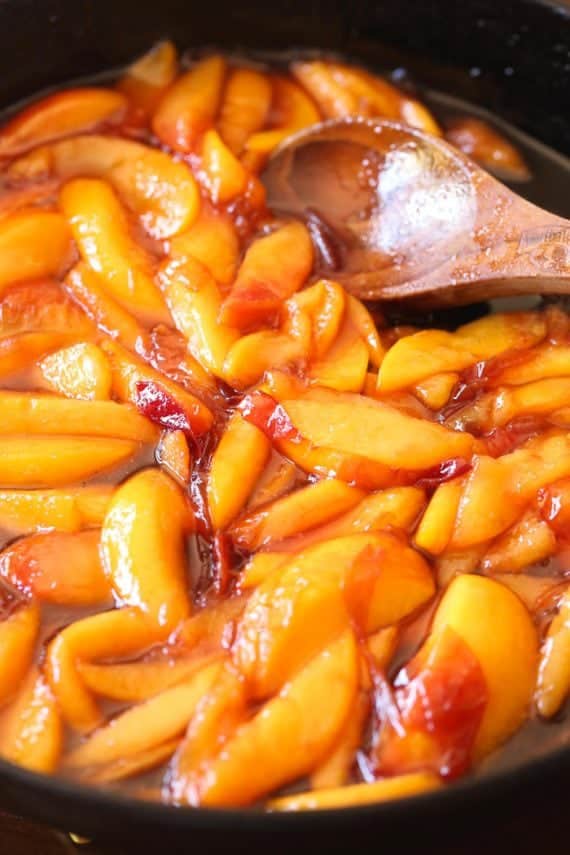 INSTRUCTIONS:
Preheat oven to 350°F.
In a 10- inch cast iron skillet, melt butter over medium-high heat. Once butter is melted, add in peaches. Cook for 3-4 minutes until peaches begin to soften. Add sugar, salt, and vanilla and mix to combine. Continue cooking for 4-5 minutes until most of liquid has evaporated. Remove from heat.

2

In a food processor, drop clumps of sugar cookie dough, and then add oats. Pulse until mixture is just combined.

3

Drop dough in tablespoon sized portions on top of peaches, evenly.

4

Bake 25-30 minutes or until sugar cookie topping is golden.

5

Serve warm or at room temperature. Top with whipped cream or vanilla ice cream, if desired.

6

Store airtight and refrigerate for up to 3 days.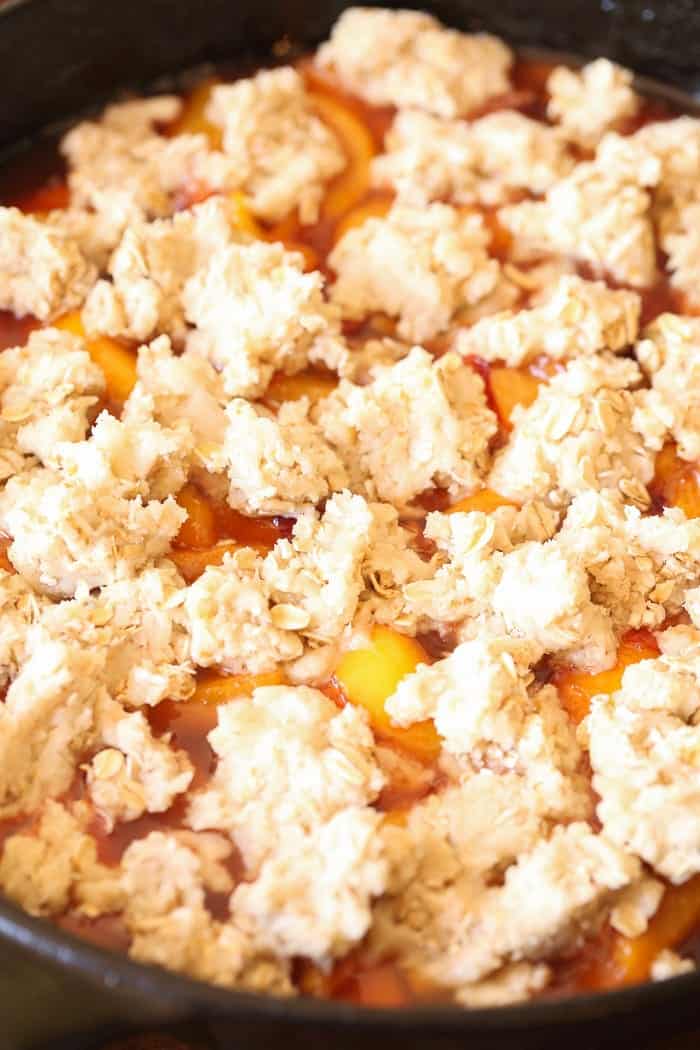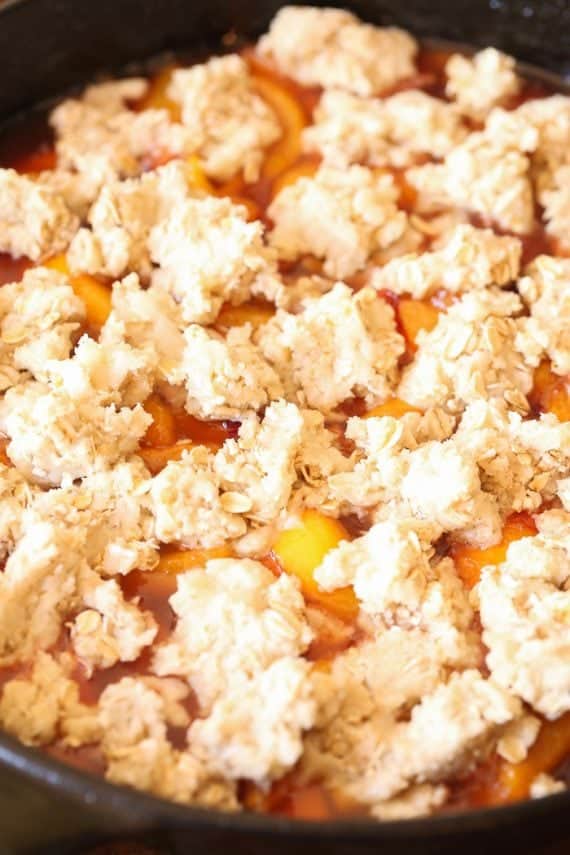 I like adding the oats to the sugar cookie dough because it adds a nice crisp/cobbler texture. You can absolutely skip this part if you prefer.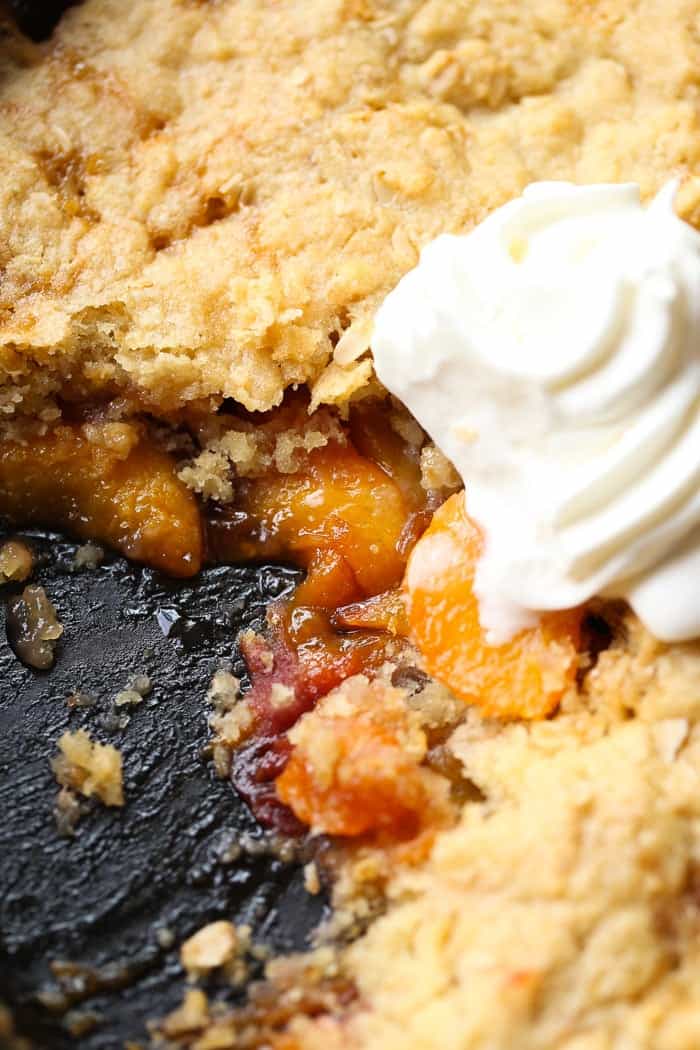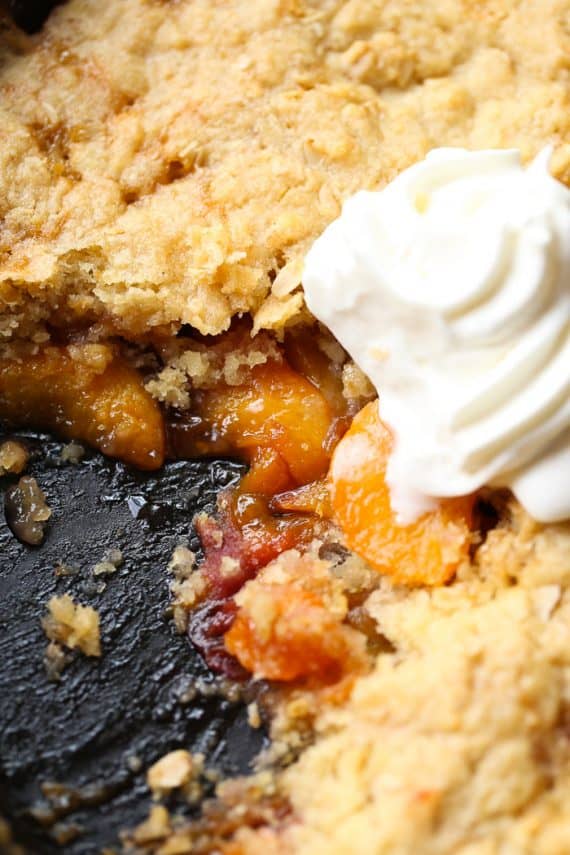 And that's absolutely it. Skillet Peach Cobbler TOPPED with sugar cookie is the dessert we've all been waiting for! Oh, don't forget to top it off with some ice cream or whipped cream. It's kinda necessary!
For the FULL RECIPE hop over to my friends at Imperial Sugar!
Save
Save