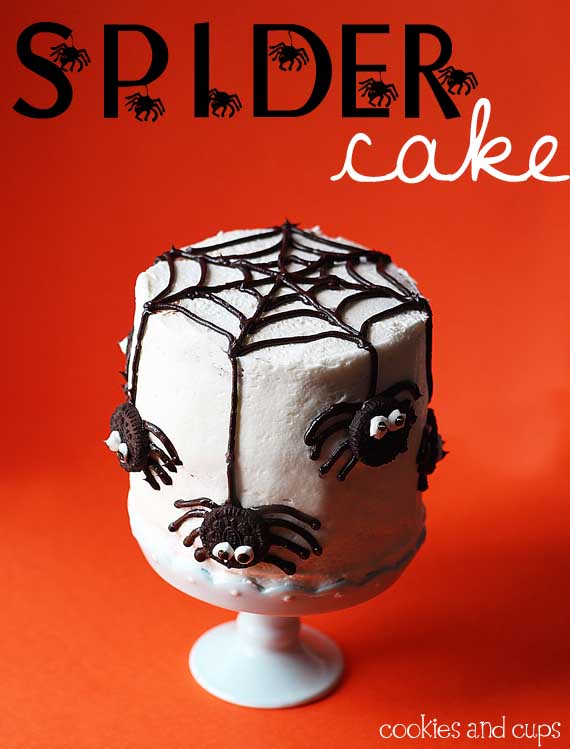 Today I made a cake.
From a box mix.
Yeah, that's right..a box mix.
And I frosted it.
Then I stuck Oreos to the sides.
You can do it too.
Here's how…
Bake your cake and using some food coloring turn it orange. It's Halloween in a month, after all.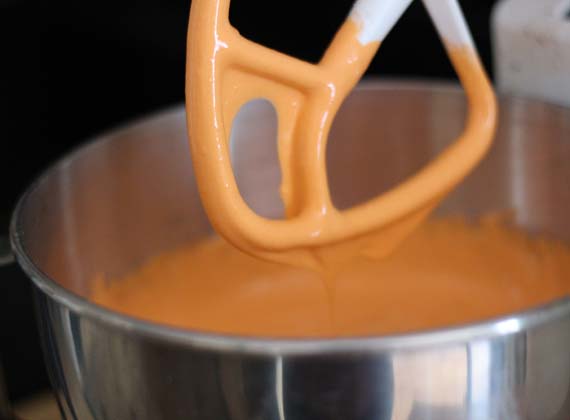 Bake it up like the box says…or if you're not as lazy as me, I am sure you could bake it from scratch. I just happen to like boxed cake.
I used a cute little mini cake pan that I just got. It was a 4 inch pan. I tried to be all creative with the camera and make the cake appear larger, but I am not a camera ninja…so it just looked like I baked a small cake.
I used some chocolate frosting for the filling…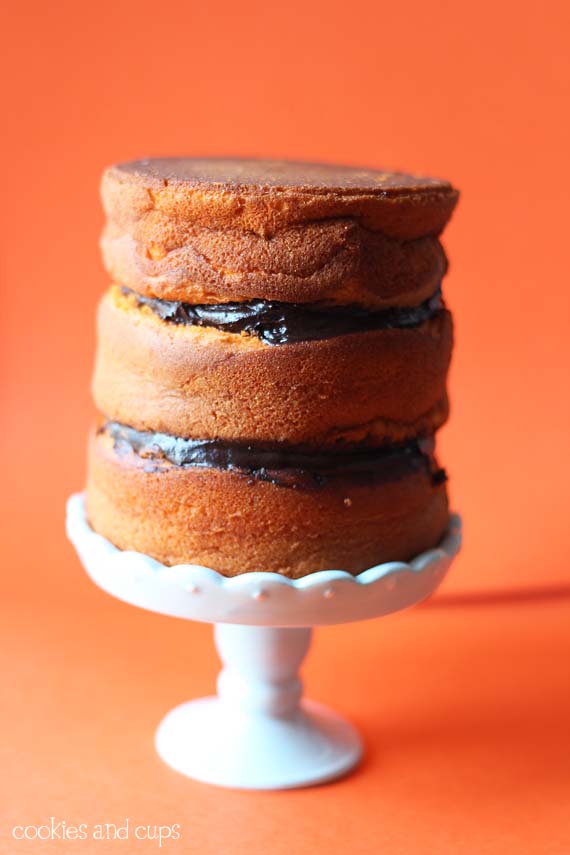 And then made buttercream and frosted the whole cake.
With some of my leftover chocolate frosting I piped on the spider web. I used a piping bag and a #4 decorating tip. You could certainly use a Ziplock bag and snip off the corner. Whatever is easiest for you.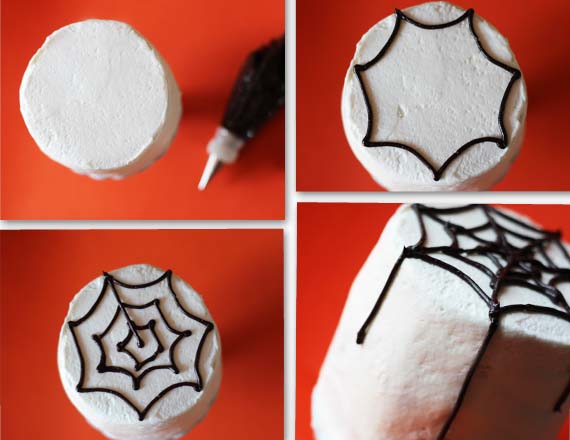 I extended the "web" down the side of the cake and used some mini Oreo cookies for the spiders.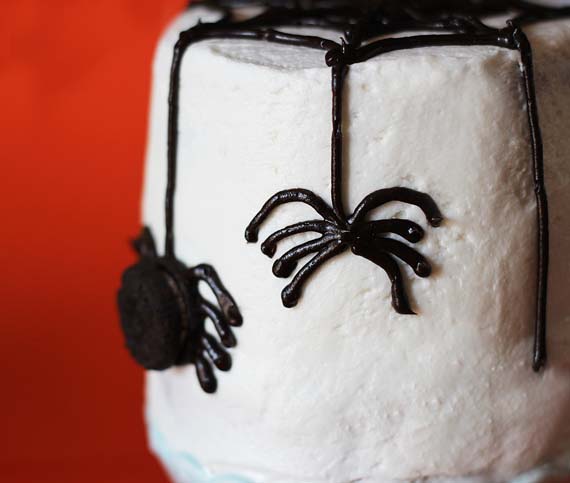 With some leftover frosting I quickly gave the spiders some little eyes.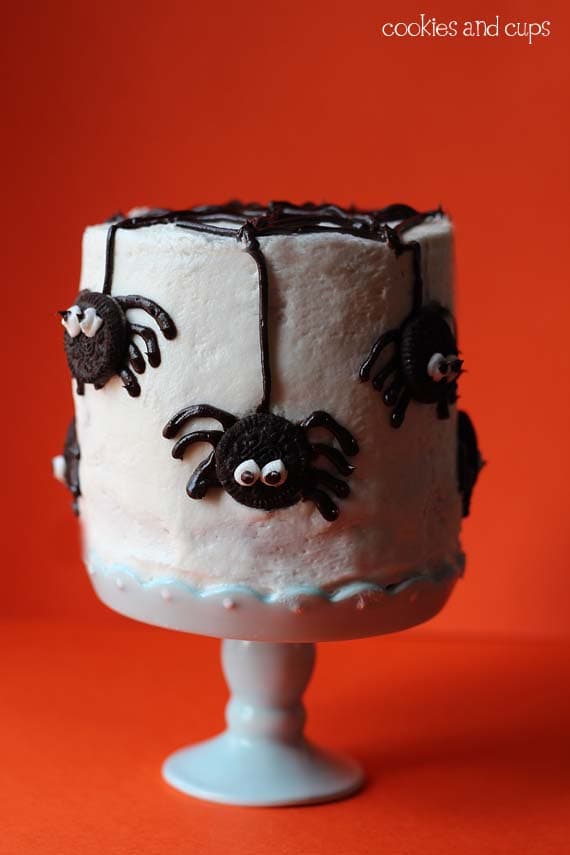 Then we ate it. We all had mini slices. I felt like a giant.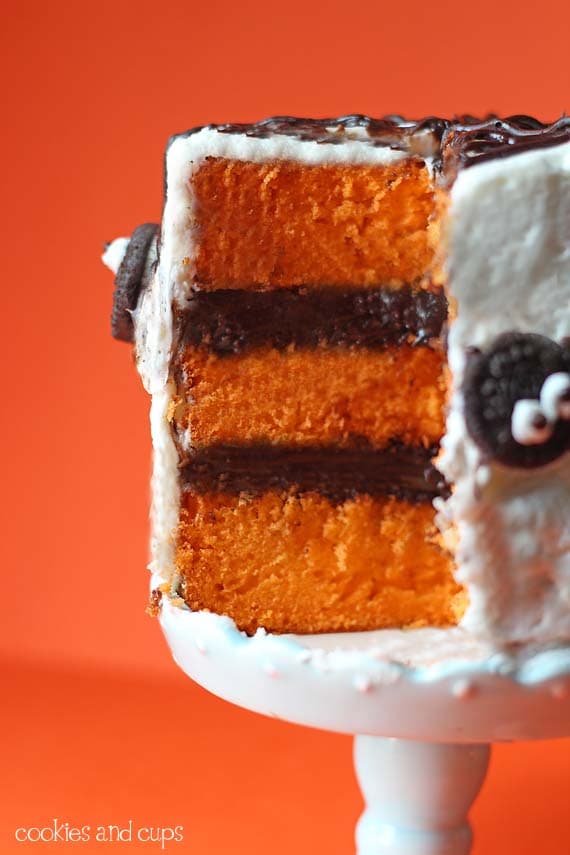 Hope you're having a great week!