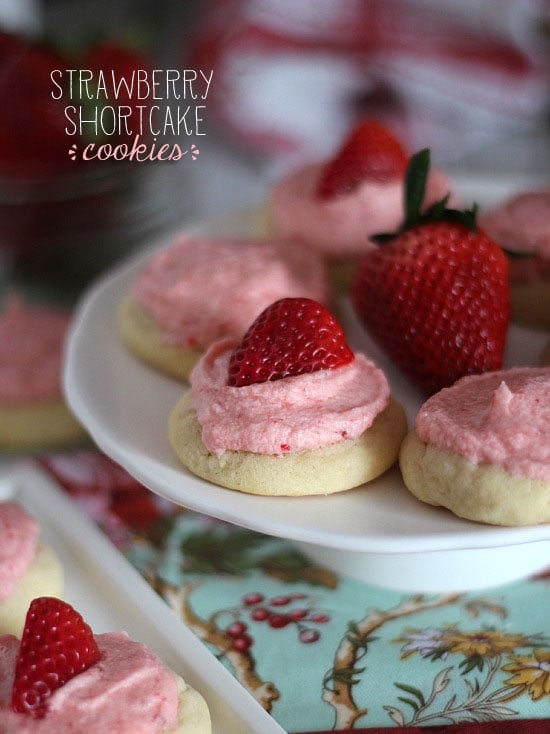 Hey guys!
Today I'm popping over to my friend Glory's site, Glorious Treats, to spend a little QT over there…
Glory and I have been friends for a few years now…So when she told me that she's busy writing a book (yay!) and would need a little help keeping up with her site, I jumped at the chance to help.
I tried to make something super pretty to share with Glory's readers, but realized that pretty food isn't necessarily my strong suit.
Anyhow, I made a soft vanilla cookie, frosted it with fresh strawberry buttercream and topped them with a strawberry. Strawberries make everything prettier, right?
So hop over and check out my recipe for Strawberry Shortcake Cookies. They are actually a new favorite of mine.
Shocker, I know.
Go on now! Don't make me look bad!