This No Bake Sugar Wafer Chocolate Mousse Pie is a creamy dreamy dessert that is light, yet rich with a perfectly sweet crust!
So you might be looking for a dessert that's rad and fantastic and perfect and delicious and gorgeous and special this season.
Well friends. Here we are and here you go. I have the pie for you.
This pie is not only a no-bake pie, but it's both light and rich at the same time. It's pretty spectacular. Plus the crust is made front those delicious sugar wafer cookies…you know..the ones you ate as a kid that are thin and crispy and filled with delicious cream…I don't know what has taken me so long to make a crust with sugar wafers…it seem so obvious!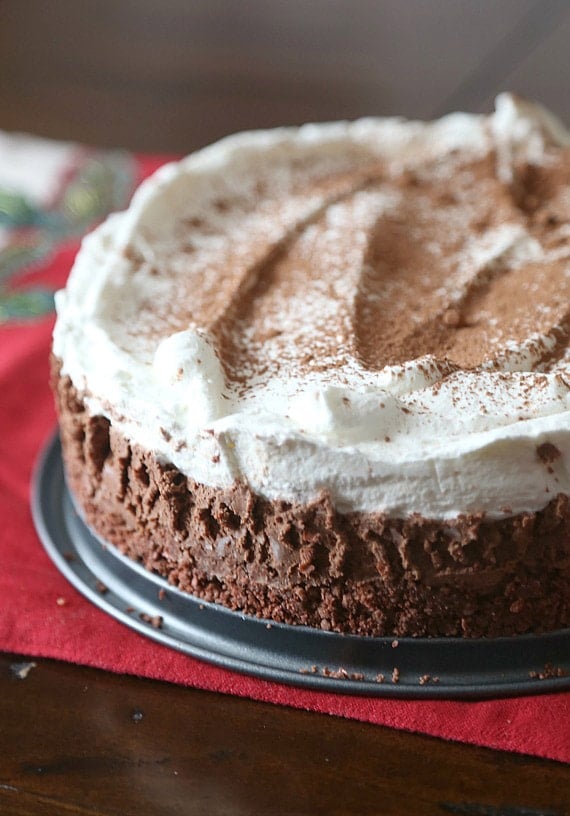 I had a helper in the kitchen. Also, he wants me to explain his pj's. They are a gift from our Elf Jingle. In my house, if you don't believe, you don't receive 🙂
Anyhow, we had a lesson in safe chopping and he got to work on the chocolate…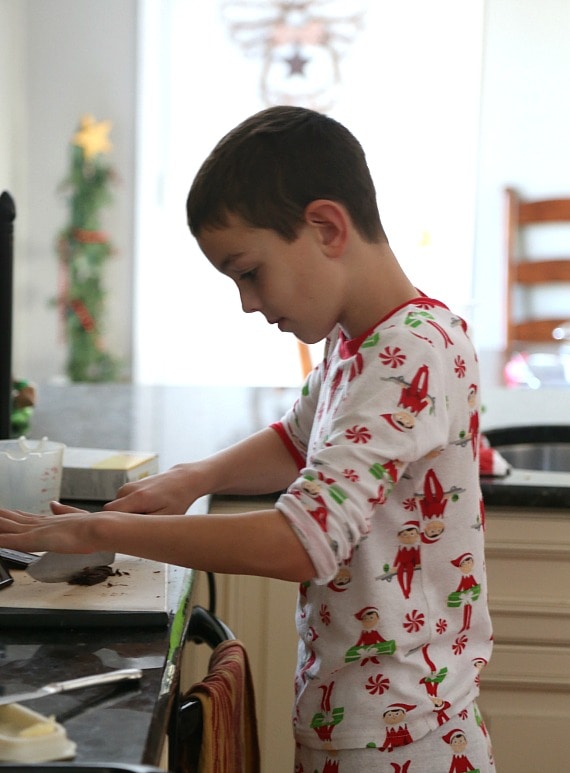 The filling is a super easy Chocolate Mousse. It's a chocolate ganache mixed with whipped cream. Here we are stirring the chocolate with the heavy cream…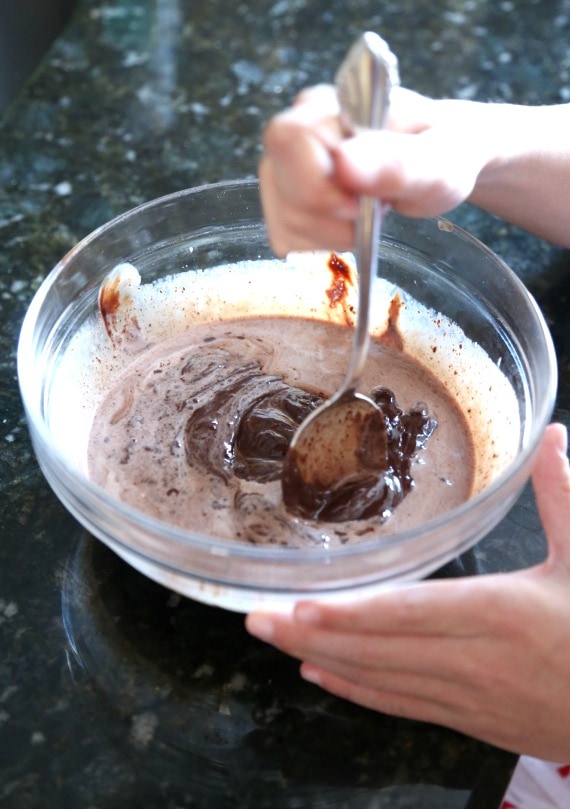 Stir it until the chocolate is melted and smooth and then let it chill.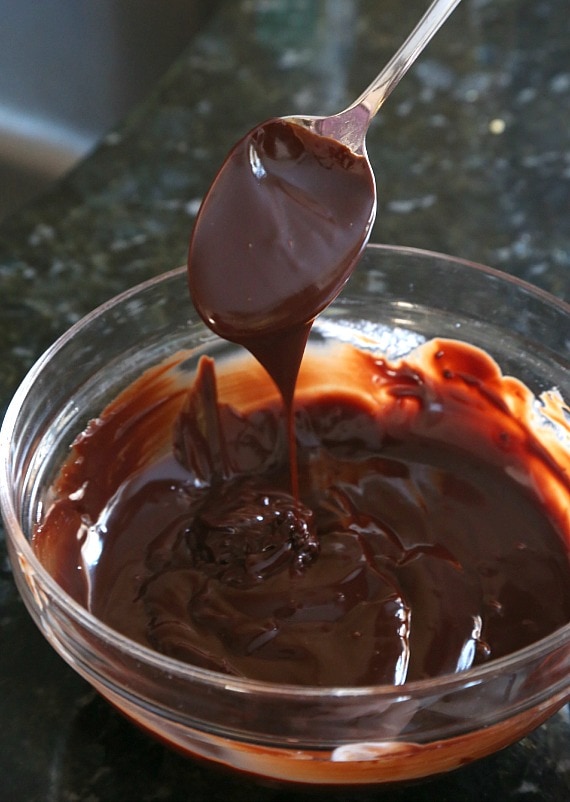 While the ganache is chilling make your crust.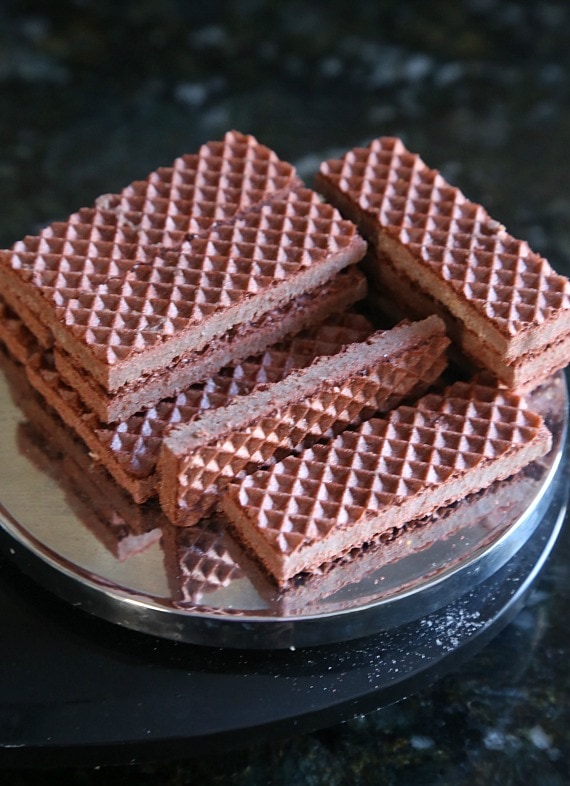 Pulse up the chocolate wafers until they are coarse crumb…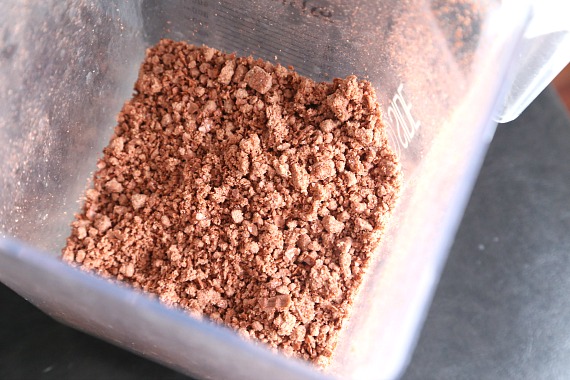 Mix them with some melted butter and press into a springform pan!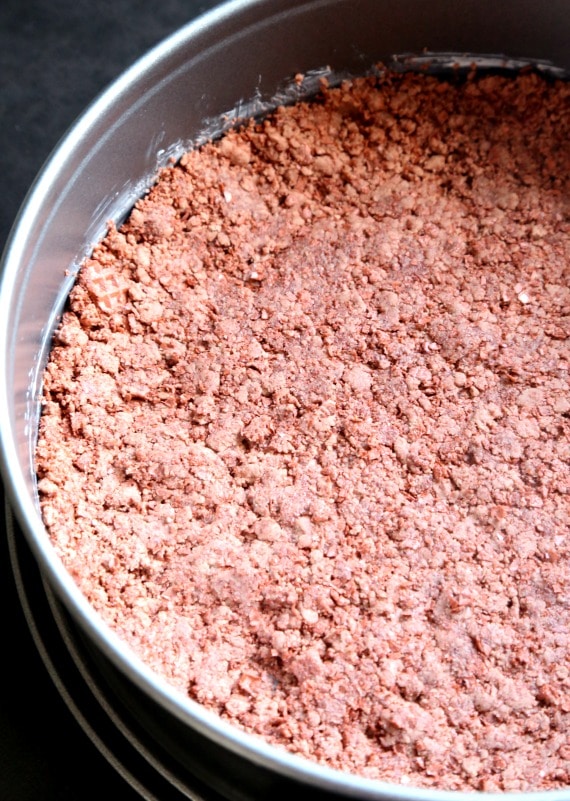 Next whip up some heavy cream until stiff peaks form and fold it into the chilled ganache.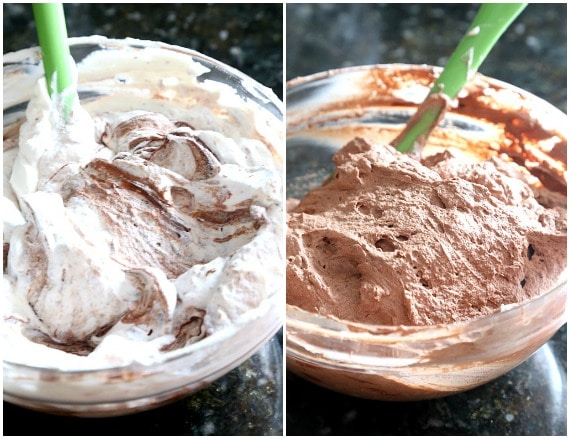 Spread that over the crust…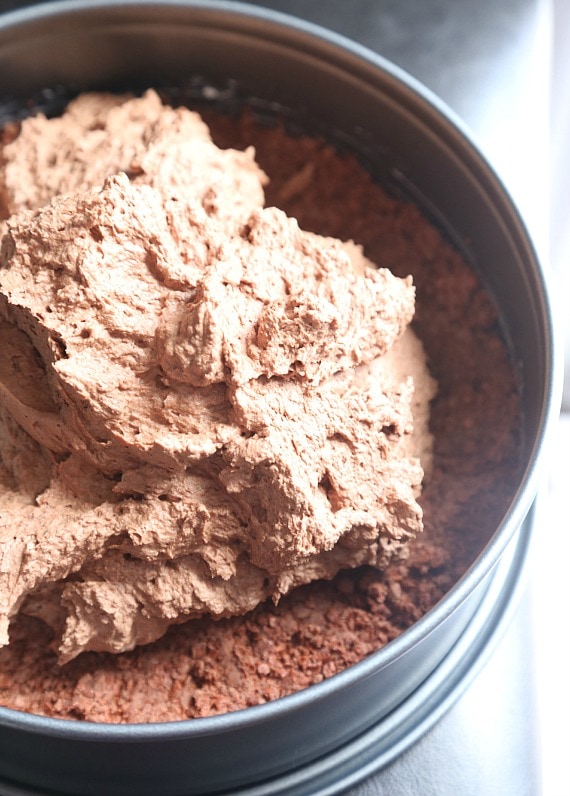 And top with a little more whipped cream! I dusted cocoa powder on top just to be fancy.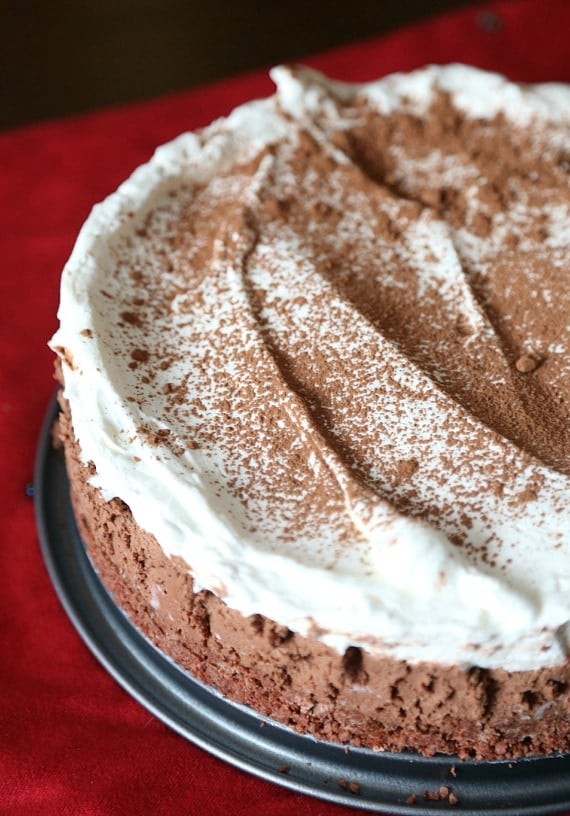 Dig in! This one is light and creamy, but chocolatey and delicious!
Print
Sugar Wafer Chocolate Mousse Pie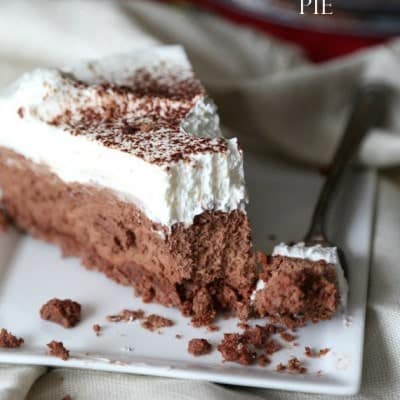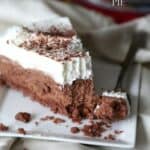 ---
Ingredients:
Mousse
1 1/2 cup

s chopped semi sweet chocolate

1/4

salt

1 tsp

vanilla

2 1/4 cup

s heavy cream, divided
Crust
32

Chocolate Sugar Wafer Cookies (about

8 oz

)

2 Tbsp

butter, melted
Whipped topped
1 1/2 cup

s heavy cream

3 Tbsp

powdered sugar
Cocoa powder for dusting
---
Instructions:
Mousse
Chop chocolate and transfer to a medium sized glass bowl. Add in salt and vanilla. Set aside.
In a small saucepan heat 3/4 cup of heavy cream until it starts steaming. Don't bring to a full boil. Pour hot cream over the chopped chocolate and allow to sit for one minute to soften the chocolate. Immediately start stirring the chocolate until it's completely melted with the cream. Place bowl in refrigerator and allow to cool for just 30 minute until it's cooled. DOn't forget about it, because you don't want it to get solid. Just cool, but still "stirrable".
Whip remaining 1 1/2 cups heavy cream in mixer with whisk attachment on medium high speed for 1-2 minutes until stiff peaks form. Cover and refrigerate until ready to use.
Crust
Grease a 9″ springform pan with butter, set aside.
While the mousse is chilling place chocolate sugar wafer cookies in blender or food processor. Pulse until they are a fine crumb. The pulsed cookies will be slightly sticky, because of the filling. This is ok! Mix cookie crumbs with melted butter and press into prepared pan. Mixture can get sticky, I used my fingers to press in pan.
Cover and chill this until ready to fill.
Assembly
When chocolate is cooled remove it from the refrigerator and fold the extra whipped cream into the chocolate carefully. Continue stirring gently until mixed completely and there are no more chocolate streaks. Spread this into crust.
Topping
Whip remaining 1 1/2 cups heavy cream with powdered sugar with whisk attachment until stiff peaks form and spread over the chocolate mousse. If desired dust with powdered sugar right before serving.
---
Notes:
store airtight and chilled for up to 3 days
Recipe lightly adapted from Fine Cooking
Want To Save This Recipe?