These Soft Brown Sugar Spice Cookies are perfect for anyone who loves Snickerdoodles. They are soft and buttery and perfectly hinted with cinnamon and nutmeg!
These cookies are so delicious you guys! They have the perfect amount of nutmeg, ginger and cinnamon to make them interesting, but not too much to be overwhelming. Plus, they are all brown sugar and soft soft soft.
I am not a huge fan of spice cookies, generally because they are crunchy…problemo solved.
AND I happened to drizzle them with a cinnamon sugar glaze, which makes them as pretty as they are tasty!!! These will for sure be a hit in your house, just like they were in mine!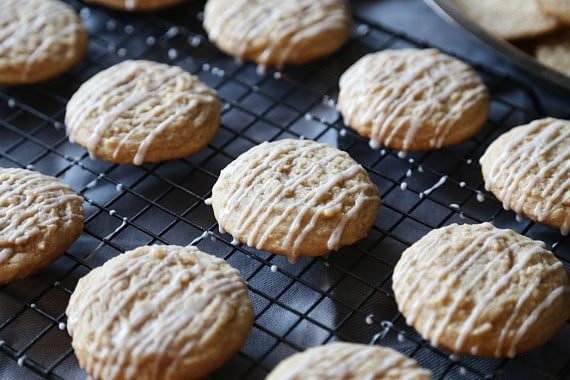 Cozy and comforting, these Soft Brown Sugar Spice Cookies will be a permanent fixture in your cookie rotation!