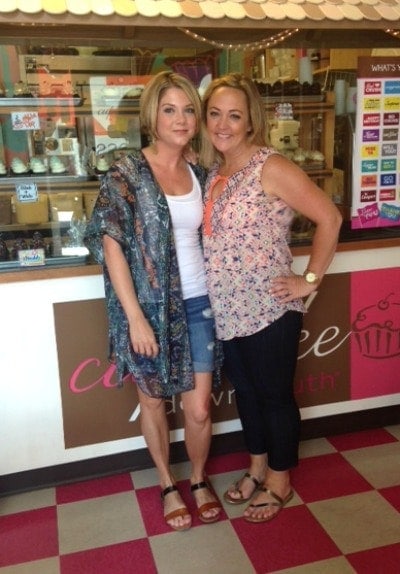 Hi friends! Wanted to pop in today to share my trip to Charleston, South Carolina last week!
I went with one of my bestest friends, Kristan (Confessions of a Cookbook Queen). It had been a bit of time since we've seen each other, so we decided to take a few days and meet in the middle somewhere! She lives in Arkansas and I live in New Jersey, so we picked a place in the middle that neither of us had been to before.
Annnd we made the right choice, I'll tell ya! We both LOVED Charleston and had a trip that was just the perfect little break.
We stayed at the Planters Inn right on Market Street. It was a fantastic location and the hotel itself is gorgeous! I definitely recommend it. The rooms are so pretty!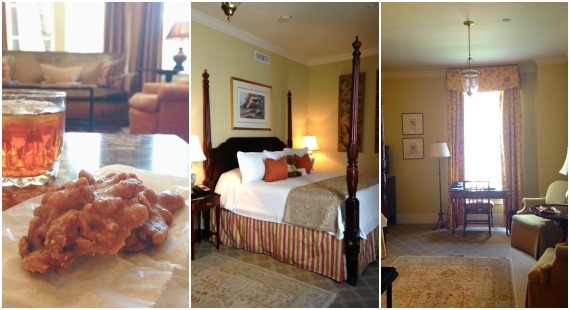 Also it's right next to tons of ice cream and candy shops… you can see that gorgeous Praline that I have in that picture. It was from Market Street Sweets and they serve warm samples to everyone walking by. You HAVE to try one if you go! I came home with a pound of pralines in my carry-on and on my hips!
Also Peninsula Grill is right in side the Planters Inn and the food there was so so great! They're known for their world famous Coconut Cake and I have got to say it didn't disappoint.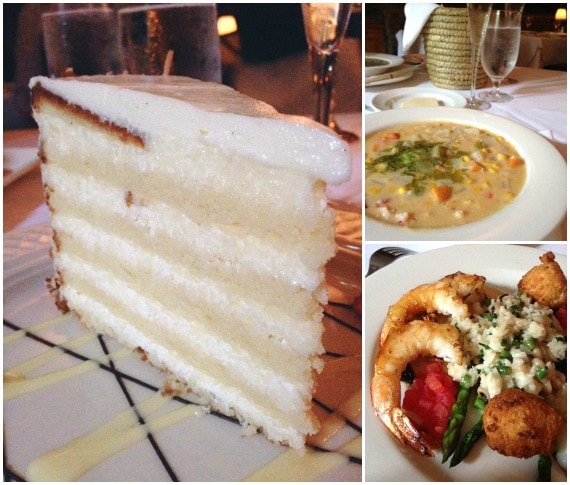 I also tried the Lobster and Corn Chowder and the Bourbon Glazed Shrimp..everything was fantastic!
We were blown away with how pretty Charleston is…all the homes were so cute and manicured…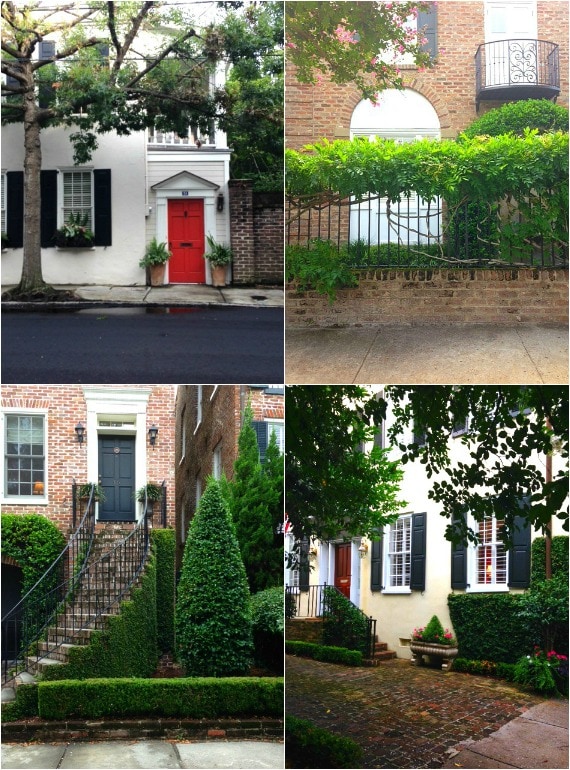 And the cute cobbletone streets were so charming!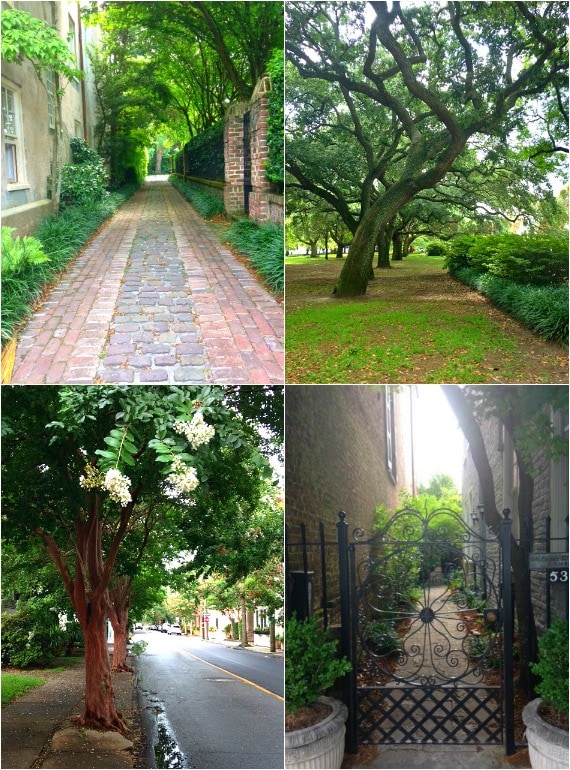 We walked to Battery Park and through Rainbow Row where all the houses are painted different colors…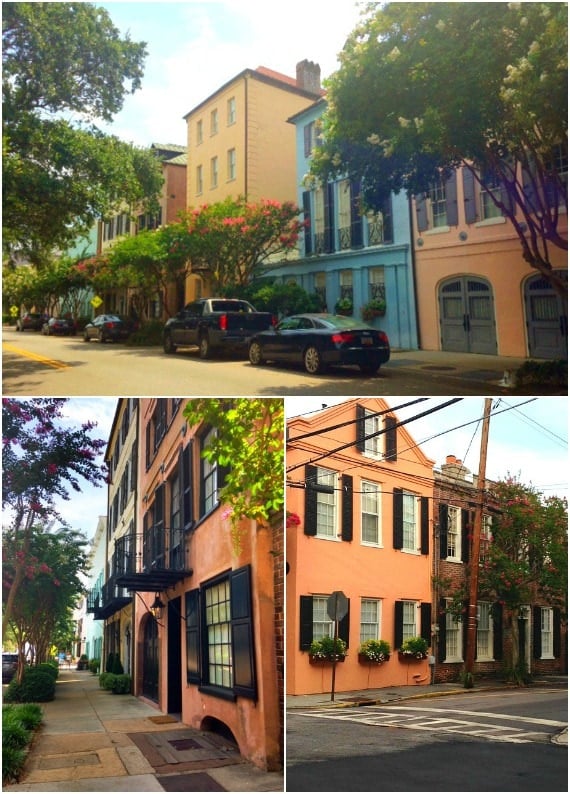 Of course we ate ridiculous amounts of food… I got some great recommendations from you guys on facebook, but of course it was impossible to fit it all in the few days we were there.
We did hit Kaminsky's Dessert Bar though! It was a few steps down from our hotel and had AMAZING pies and cakes..PLUS an entire menu of dessert cocktails. I ordered the Key LIme Pie Martini (OMGYUM!) and we split the Toll House Pie which was phenom!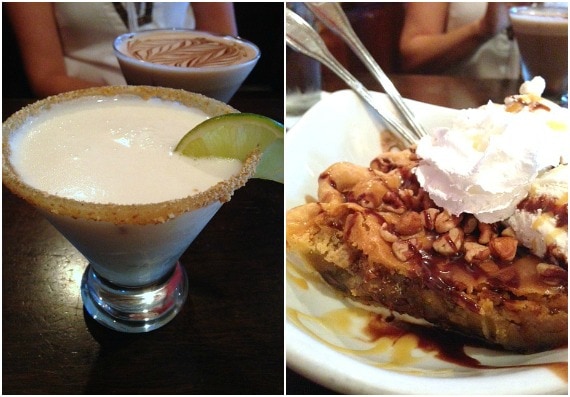 Also taking some of your suggestions we went to Jestine's for Fried Chicken (SO GOOD) and I also tried my first ever fried green tomato (where have you been all my life?).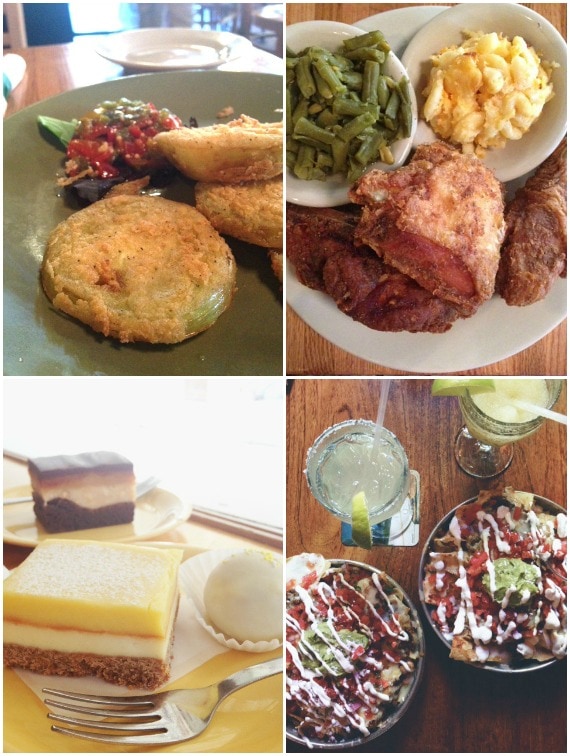 Also we hit up The Bakehouse Bakery and had some amazing bar desserts (that's a lemon layered bar and a Snickers layered Bar) and also had the Carnitas Nachos at Taco Boy.
For breakfast we did a few different things…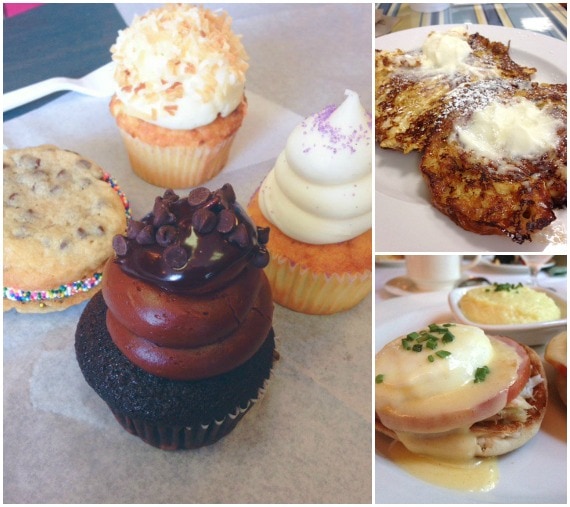 Yes, we literally had cake for breakfast one morning. The cupcakes at Cupcake Down South were really good. The vanilla/vanilla was one of the best I've ever had!
The upper right-hand picture is Vanilla Croissant French Toast from Dixie Supply Bakery & Cafe. It's this tiny little place that you could easily overlook if you didn't know any better!
And finally the bottom right is a glorious Blue Crab Eggs Benedict from Penninsula Grill. We grabbed breakfast on our last day and since we were leaving quite early the Penninsula was the most convenient! And seriously the grits are to-die!!
In between all the food we hit up the Earthling Day Spa and spent an entire afternoon there. It was so relaxing!
And of course we shopped til we dropped…there is a ton of shopping on King Street in Charleston and we bought some of the cutest stuff!
While we were out walking we stopped by the pier near The Battery. It was such a gorgeous day and all the sailboats were out! SO cool!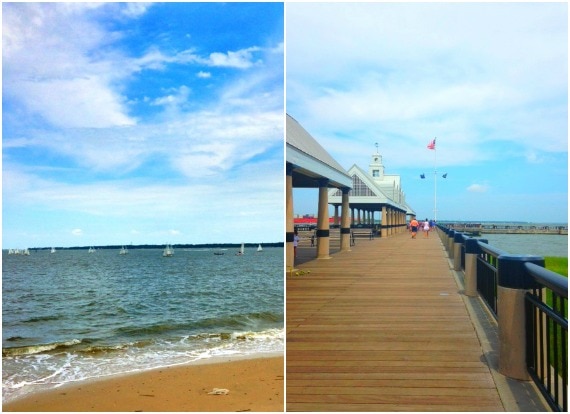 And there was a Moon Pie General store a block or so from our hotel too…can you believe I'd never had a Moon Pie? SO of course I tried one..with a little champagne (compliments of the hotel). Keeping it classy up in herr.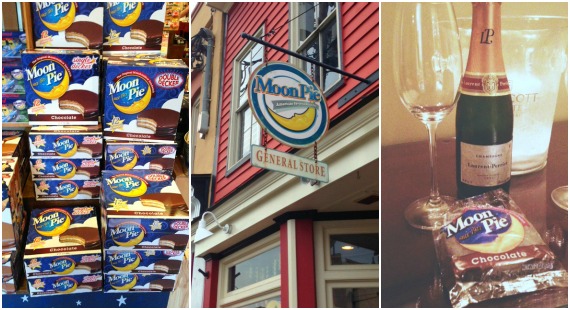 A lady at one of the shops we went into told us to go down to The Calhoun Mansion...it's the largest residence in Charleston and it was so pretty!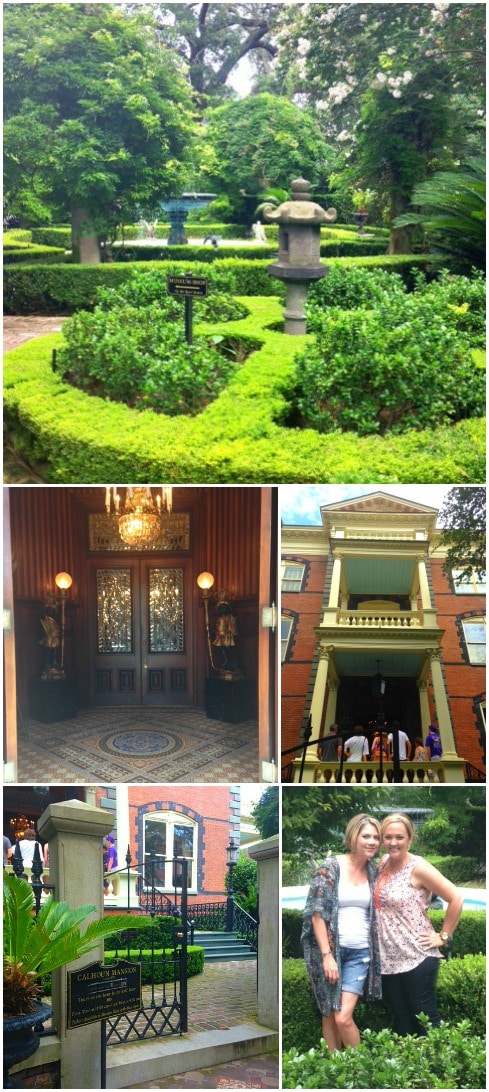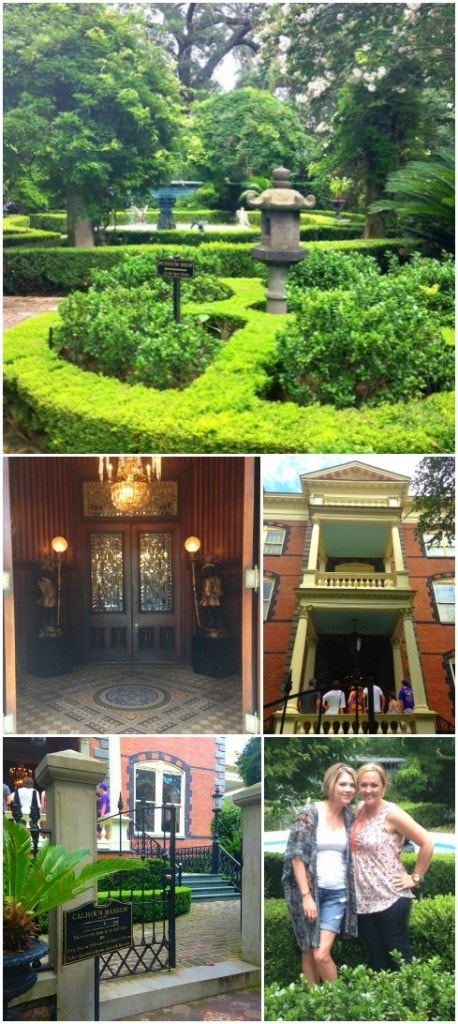 Kristan thought it would be super fun to go on a tour of a Haunted Jail while we were there…I'm just gonna say that there was one person who screamed during the tour and it was NOT me.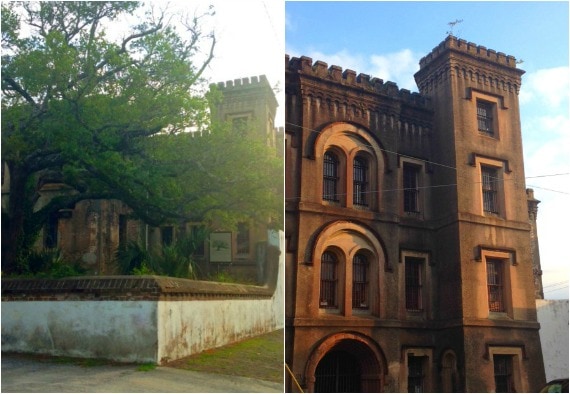 It was such a great trip and I can't wait to visit again with my family!