I've got a great weeknight meal for you…Ultimate Chicken Tenders and a Skillet Brookie!
Weeknight dinnertime is a whirlwind around here. With Spring approaching, that means a whole new sports season has descended on my house. Practices always seem to fall around dinnertime, so sitting down as a family doesn't happen as often as I would like.
BUT on the nights that we are able to make time to sit and eat together I like to plan a special meal…one that everyone likes AND by throwing in a quick dessert it keeps everyone sitting around the table just a little while longer together! Making a easy dinner dinner of "Favorite Foods" might seem like a sneaky way to steal some family time, but I'm not above bribery! Especially if it involves Chicken Fingers and a Skillet Brookie!!
Like I said, navigating busy schedules is tough, but I worked with Betty Crocker on this easy meal, that can be made QUICK. After a long day, the last thing a lot of us want to think about is what we're having for dinner…forget about dessert too…but this is where using some extra help in the kitchen comes in handy!
I am all about opening my pantry up and taking shortcuts where I can get them. If it means I get extra time with my kids and my husband, I'm going to do it!
Chicken Fingers are a solid favorite in my house. I've made lots of different versions, like these and these. And THIS RECIPE using Bisquick (which I always have in my pantry) is a delicious shortcut that we LOVE.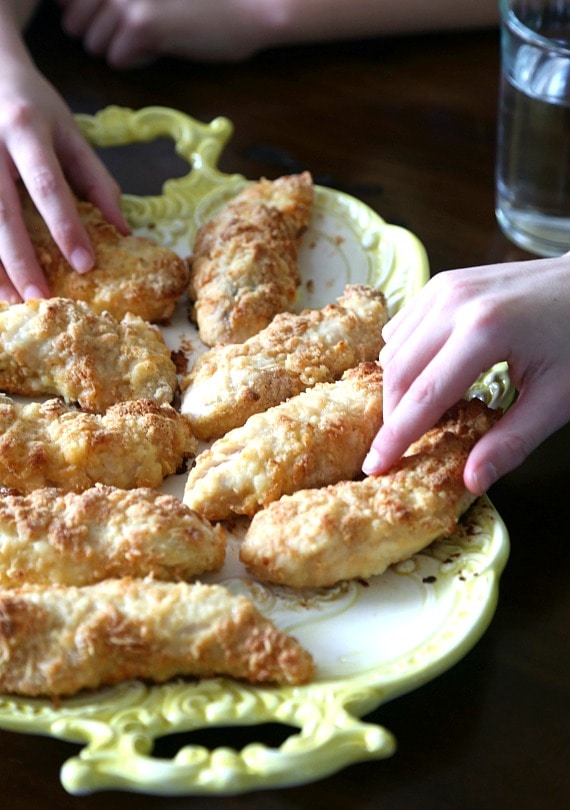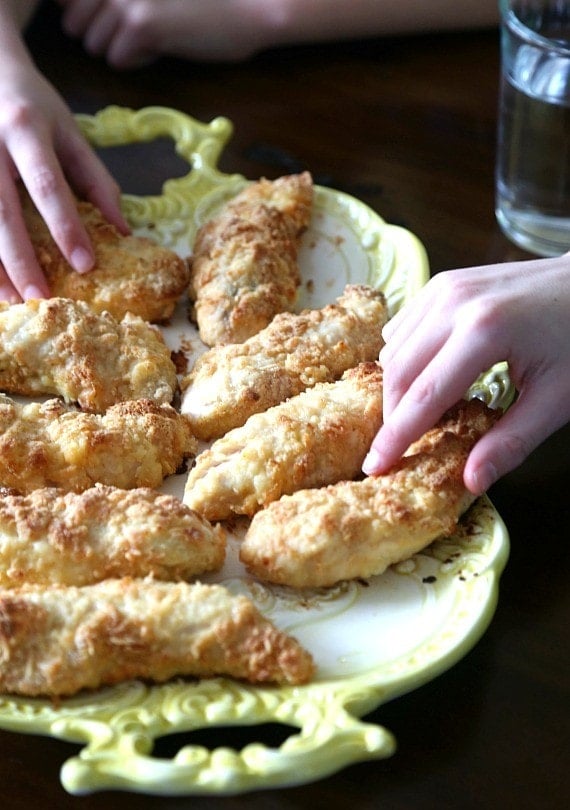 The Chicken Fingers always come up flavorful and crispy. Plus, they are ready in less than 30 minutes from start to finish!
And then, like I said adding in a weeknight dessert is another way to extend your family time. And this Skillet Brookie that I made is SO perfect! Everyone just digs in with a spoon and goes to town. It's such a great and easy sweet treat!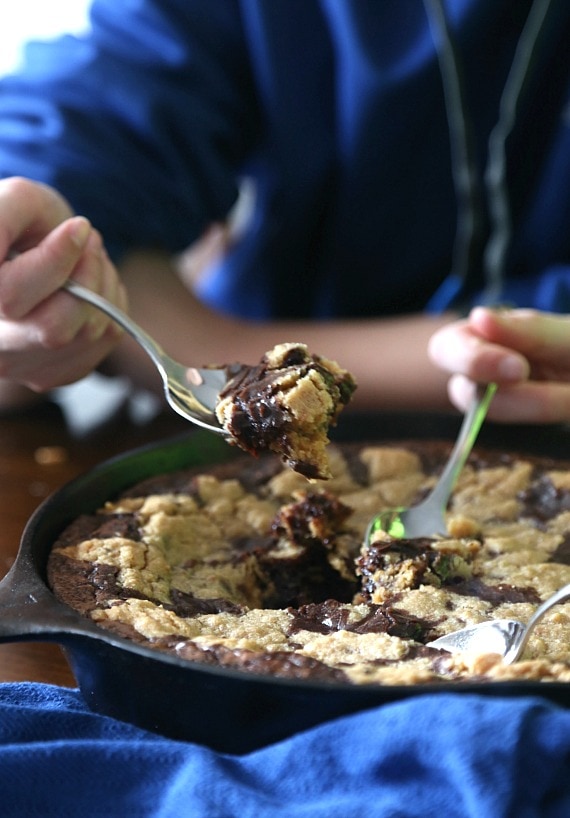 I used the recipe for Betty Crocker's Chocolate Chip Cookie Dough Brownies, but I baked them in my 9″ Cast Iron Skillet! I like to under-bake them a little bit, leaving the center super ooey-gooey!!!
Another tip that I do is start baking my dessert before we sit down to dinner…that way it will be ready when the meal is finished! And this Skillet Brookie takes about 35-40 minutes to bake, so the timing works out perfectly!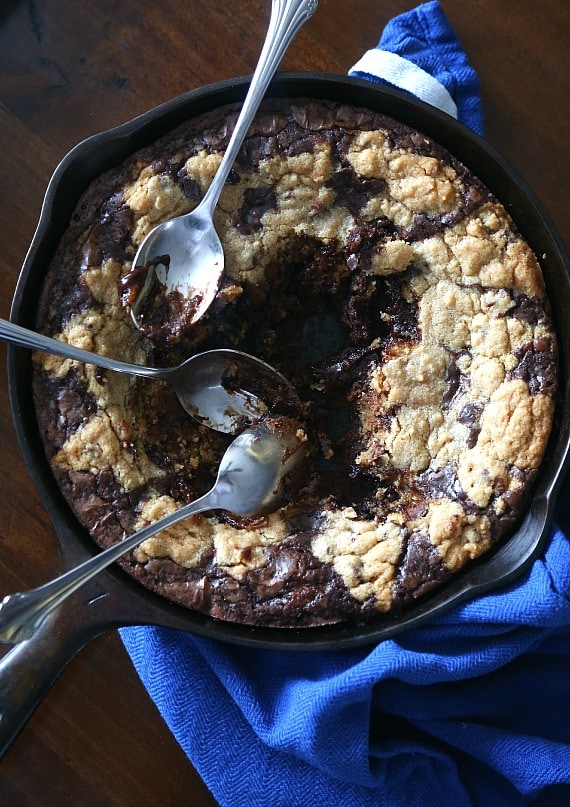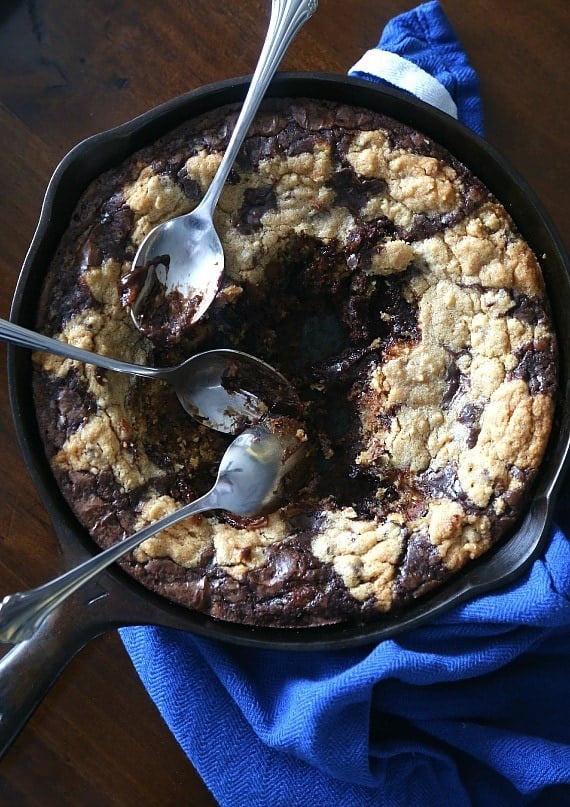 So don't worry about dinner being perfect…it's all about the time you're spending with your family.
Again, here are the links for the recipes I used:
Skillet Brookie aka Chocolate Chip Cookie Dough Brownies
For other great dinner and dessert ideas visit Betty Crocker's Easy Weeknights page! #GetYourBettyOn
Also Follow these great brands on Facebook, Pinterest, and Twitter to get to know them better! You'll get daily inspiration!
This is a sponsored conversation written by me on behalf of Betty Crocker via Burst Media. The opinions and text are all mine.