Cool Ranch Doritos Chicken Fingers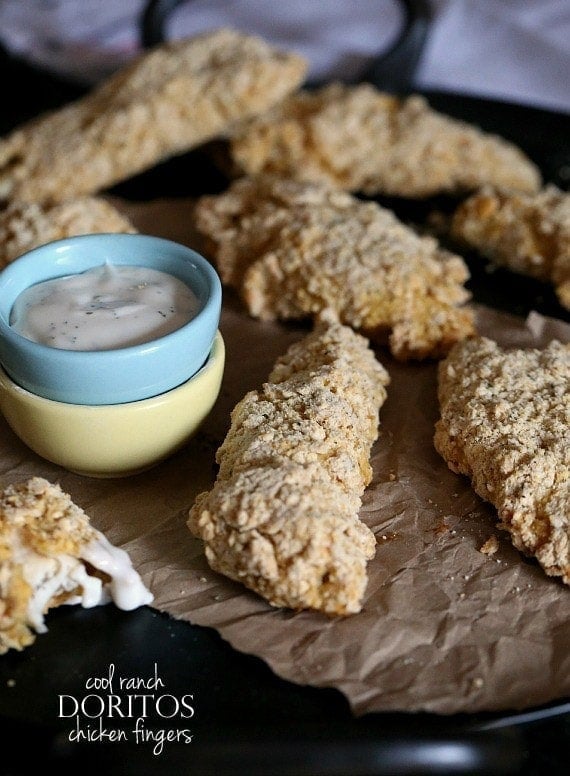 These Easy Cool Ranch Doritos Chicken Fingers are such a fun spin on a favorite dinner! Crispy Doritos coat the chicken pieces for a meal everyone will love!
Making dinner for a family isn't all it's cracked up to be.
At least for MY FAMILY it isn't.
I know some girls totally have it figured out…like this gal… and this one too.
And of course we have family favorites: Tacos, Chicken and Dumplings…but the resounding favorites are chicken fingers, chicken cutlets, chicken tenders, chicken nuggets…pretty much any type of chicken that is breaded and baked or fried.
Sometimes this makes me feel like a failure as a mother, but then other times, I'm like , "hey, it isn't cereal"…so there's that.
Of course we eat lots of foods over here and introduce new veggies and all that…so please, hold your judgement…but if you were to ask my kids what they wanted for dinner, I guarantee you they would say Chicken Cutlets. Guaranteeeeeee.
So in an effort to make the Chicken a little more interesting I went ahead and did what any normal person would do. I crushed up some Cool Ranch Doritos and coated the chicken in them.
These Chicken Fingers are baked and the Cool Ranch chips kept the coating crispy and flavorful on the outside! I've done this before for dinner with Nacho Cheese Doritos too…either way is a fun variation on chicken fingers!
Here's how I did it…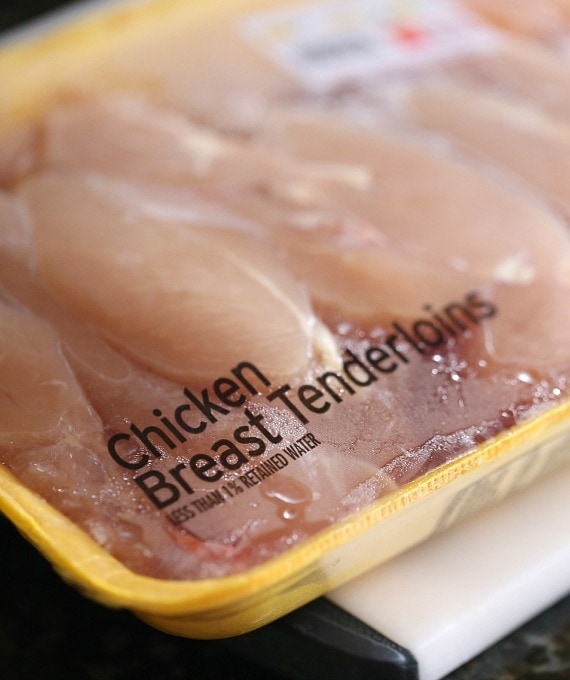 I got some chicken tenders. I was lazy and bought the chicken already cut into strips, but feel free to buy boneless chicken breasts and cut them into the strips or nuggets!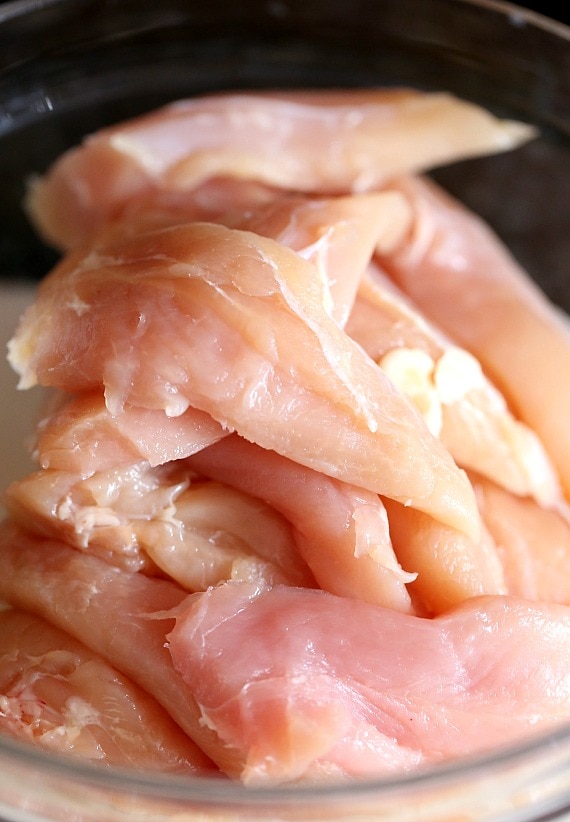 I soaked the chicken in buttermilk. In my experience the buttermilk helps with the texture of the meat as well as the crispiness of the crust. It's what I like to do.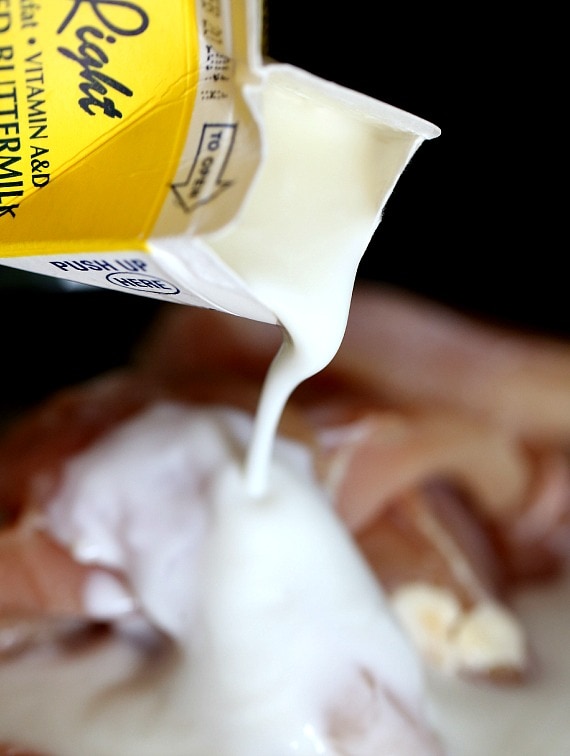 Let that soak for at LEAST a few hours, but an overnight is better.
Then grab a bag of Cool Ranch Doritos. Eat 2 and crush the rest.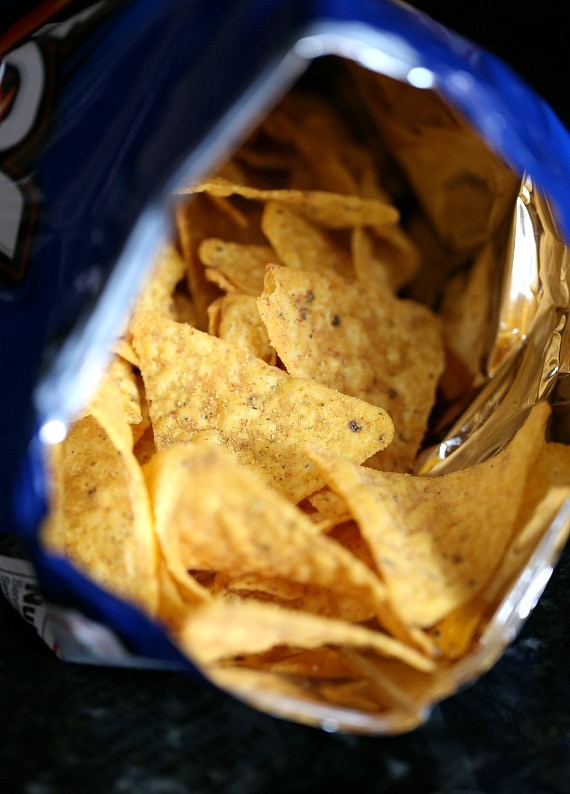 Mix that with a little bit of flour and I also use some dry ranch seasoning to amp-up the ranch flavor. You can usually find that down the salad dressing aisle.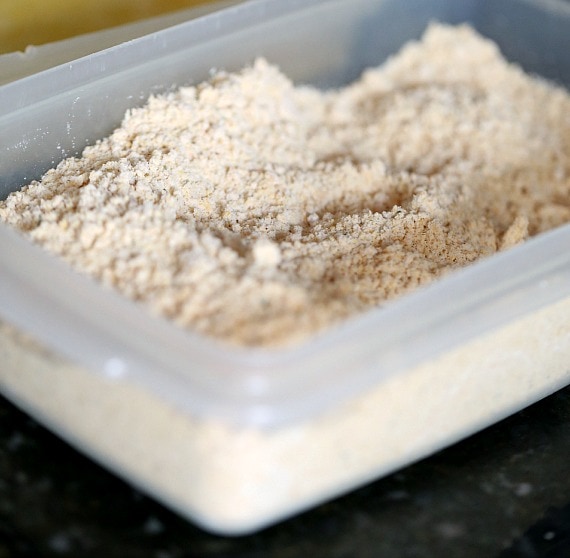 Allow the excess buttermilk to drip off each piece of chicken and then coat in your Dorito mixture…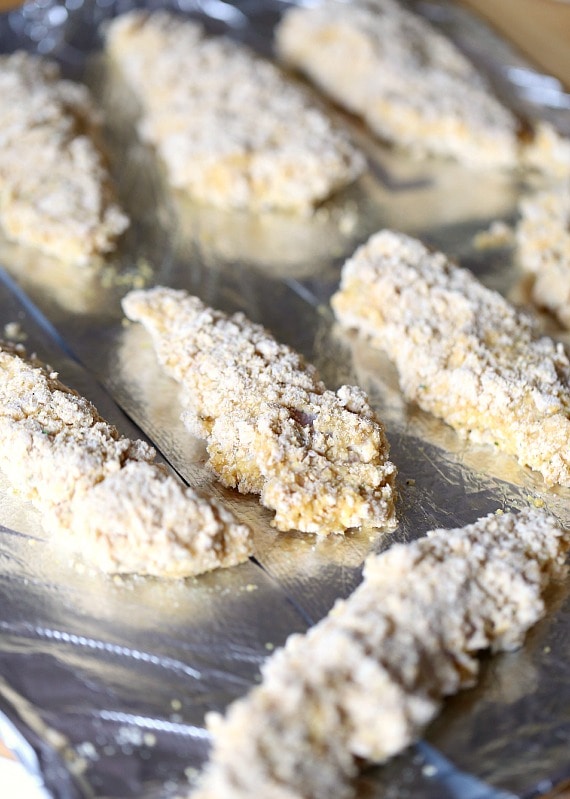 When they are baked they will be perfectly crispy!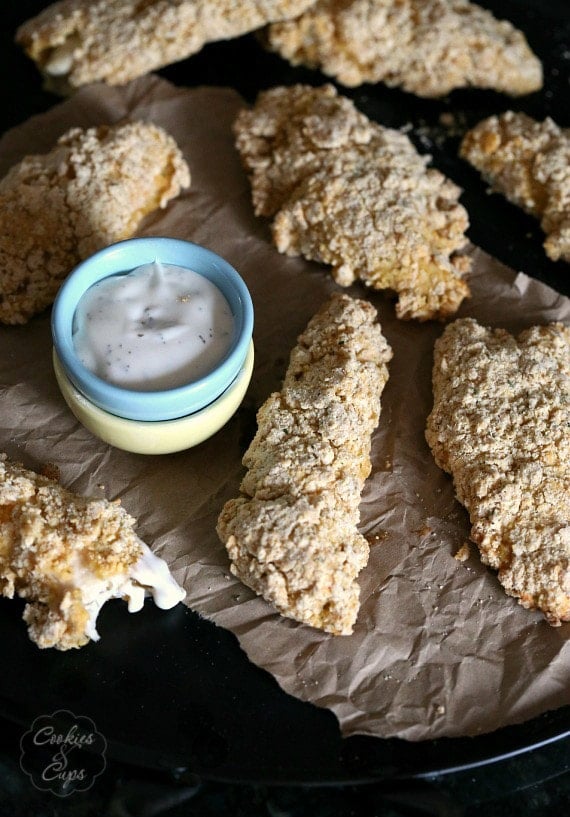 And of course serve with more Ranch dressing!!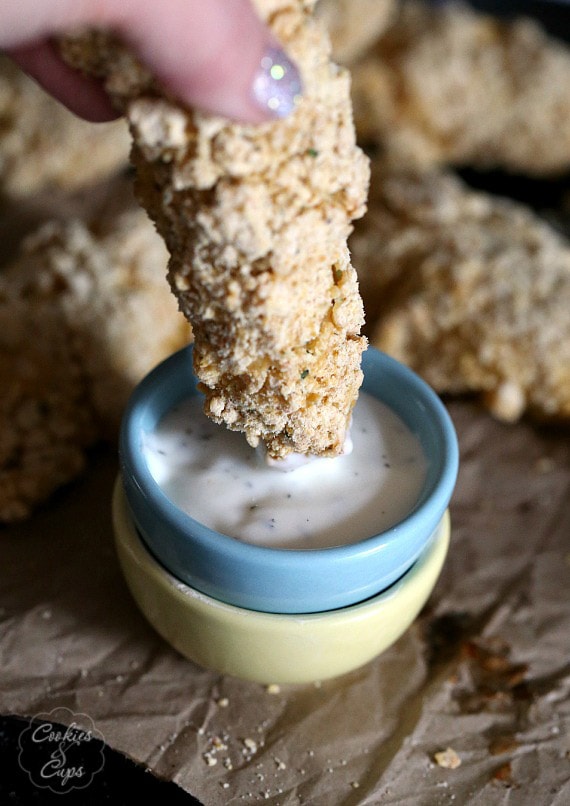 Print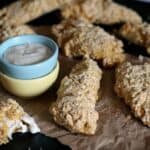 Cool Ranch Doritos Chicken Fingers
---
---
Ingredients
2

lbs boneless chicken breasts, cut into "tenderloin" strips

2 cup

s buttermilk

1

(12 oz) bag of Cool Ranch Doritos (or whatever flavor you prefer)

1 cup

flour
*optional 1-2 Tbsp Ranch seasoning mix for extra Ranch flavor
---
Instructions
In a medium bowl, marinate the chicken strips in buttermilk for at LEAST 2-3 hours (you can soak overnight).
When ready to bake preheat oven to 400°.
Line a baking sheet with foil and spray with nonstick spray. Set aside.
Take bag of Doritos and crush the chips inside. Now transfer Dorito pieces and flour into food processor or blender to crush and blend until the Doritos are the size of panko bread crumbs. Add in Ranch seasoning if desired.
Transfer crumbs into a medium bowl.
Set up a "coating station" and remove each chicken strip from the buttermilk, allowing excess to drip off and coat the chicken in the Dorito/Flour mixture.
Transfer to lined baking sheet. Continue with all chicken.
Bake chicken strips for 15-20 minutes until chicken is cooked through.
Serve immediately with Ranch dressing!
Helpful Tip… out of Buttermilk?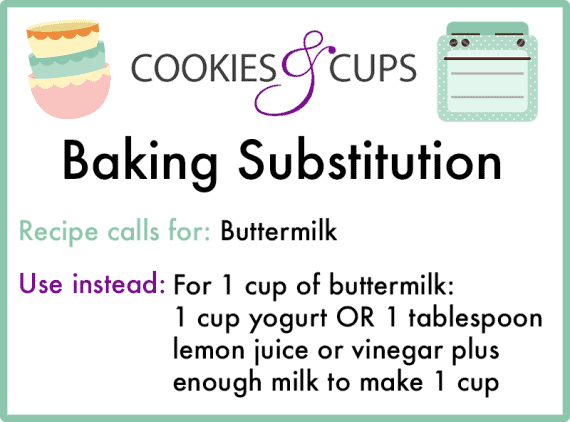 Save