These Bourbon Chocolate Pecan Cookies are loaded browned butter, bourbon pecan chocolate chip cookies, turning the popular Derby Pie into bite sized treats!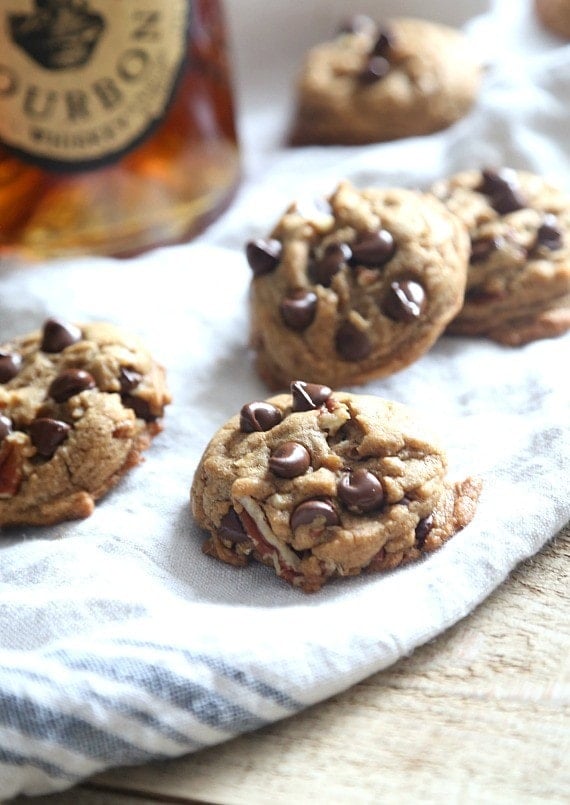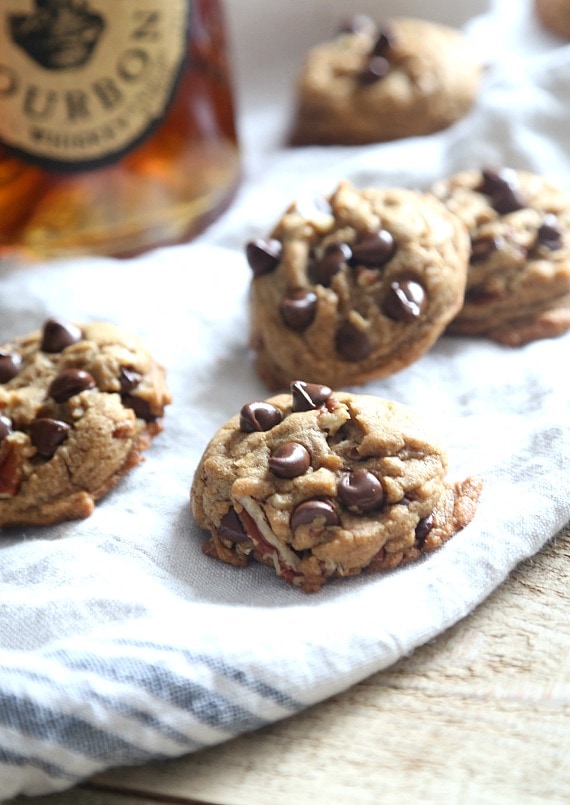 Derby Pie is a popular pie that was created back in the 1950s at the Melrose Inn in Prospect, Kentucky. It's a ridiculously yummy combination of pastry crust, nuts, chocolate chips and bourbon!
And really all those ingredients are perfect for a cookie too…right?
I'm not usually a fan of booze in my baking, but after making these cookies I am swayed. The bourbon adds a subtle underlying flavor that just can't be matched. The bourbon is much more noticeable when the cookies are warm, but as they cool they mellow out a little bit.
If you don't want to include the bourbon, it's ok! Just leave it out and add in a bit of vanilla instead.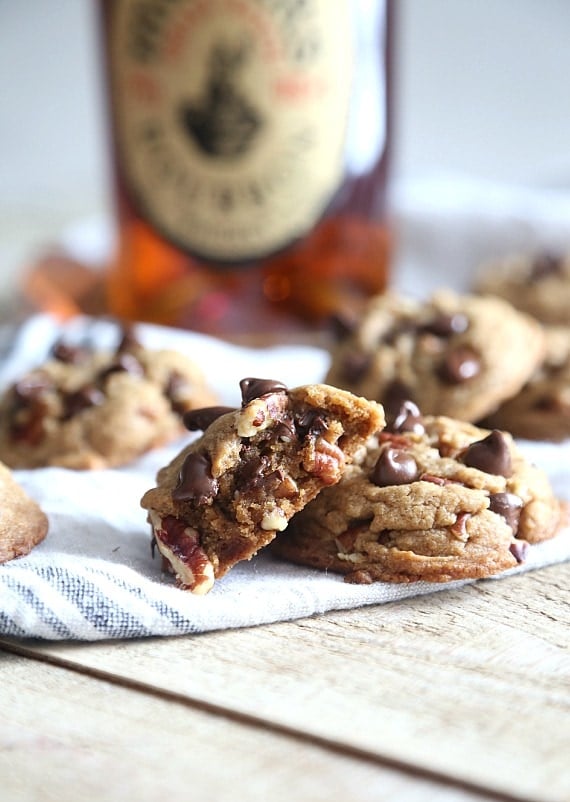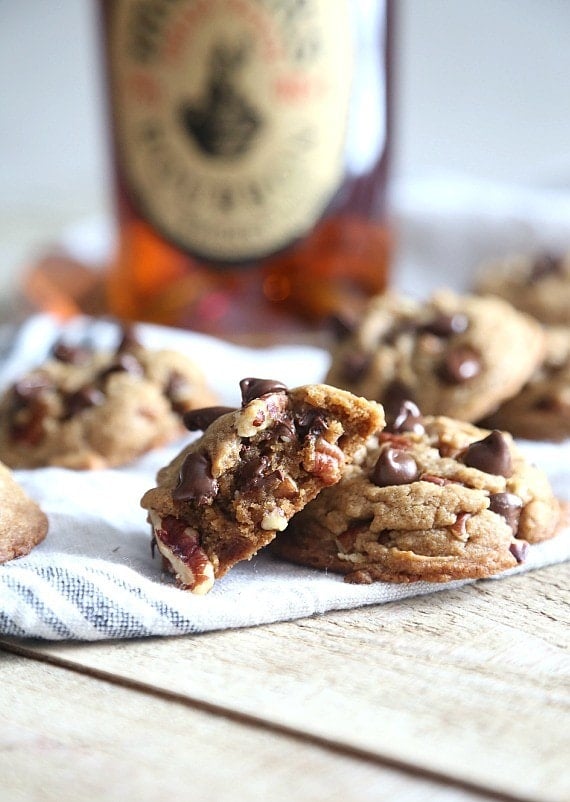 These cookies bake up crispy on the outside and soft and chewy on the inside. They're loaded with chocolate chips and pecans and baked up with browned butter and dark brown sugar for a rich and deep flavor.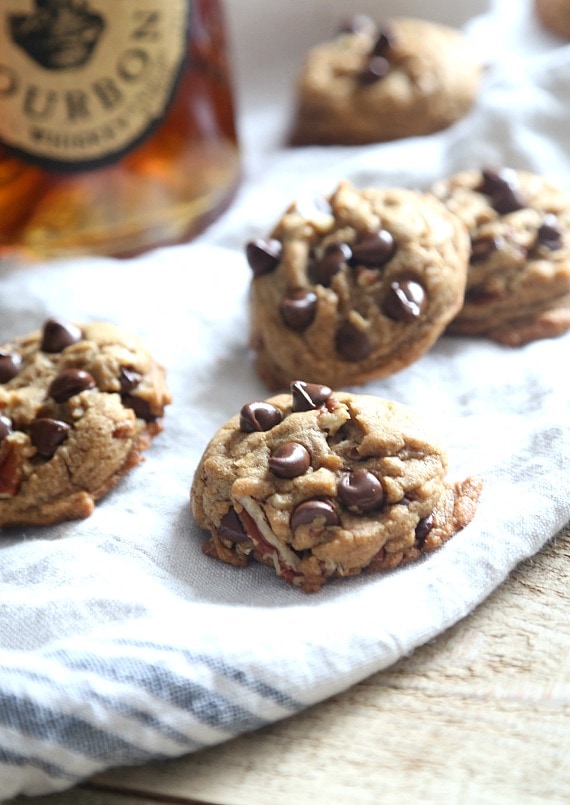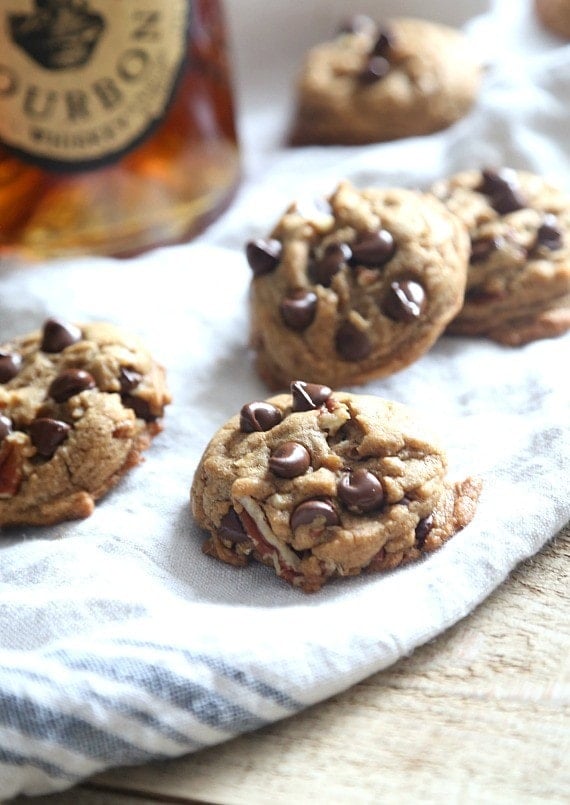 These are a grown up cookie..they're fancy enough to serve at a dinner party, but simple enough to enjoy any day of the week!
Hop over to Imperial Sugar for the full recipe!!