This Browned Butter Bourbon Butterscotch Pudding is the creamiest, most delicious dessert! You'll never make boxed pudding again!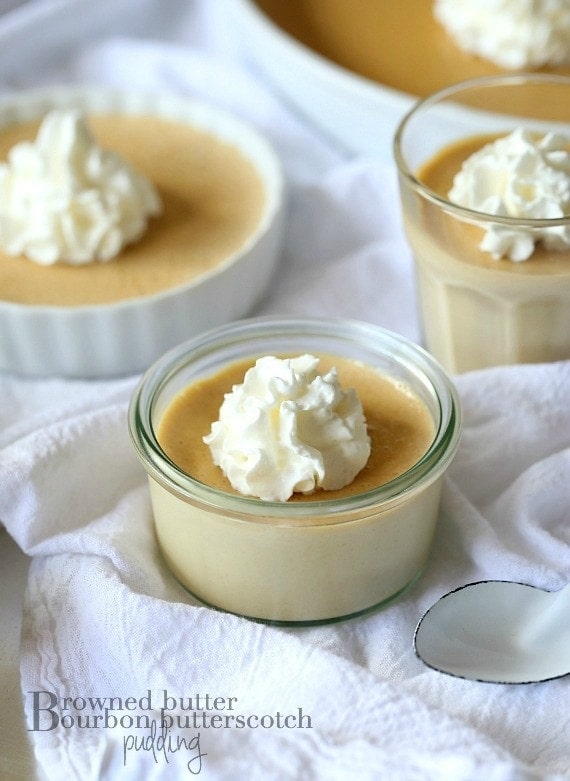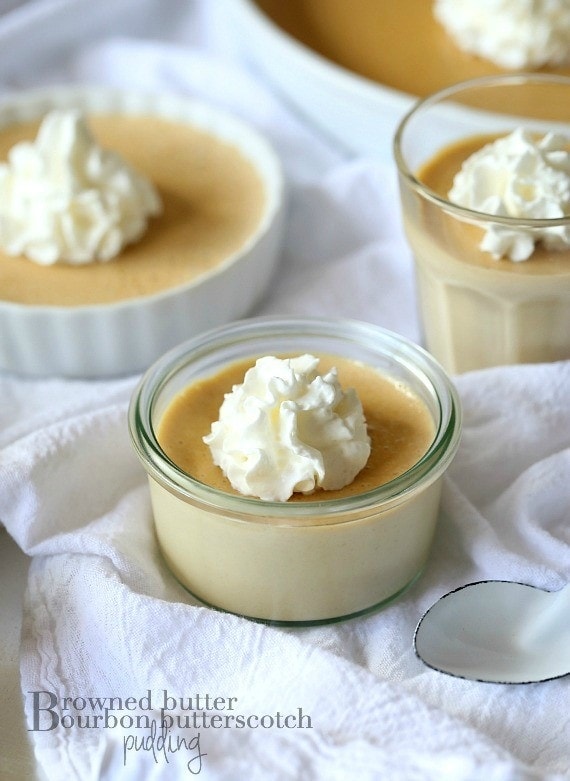 Stop your life right now. Like literally stop it and run to your kitchen and get yourself making this.
Let me explain what I'm saying…I'm getting a little ahead of myself.
Boxed pudding is my arch nemesis…I DESPISE making it. ALL THE STIRRING… OMG IT TAKES MILK 400 YEARS TO BOIL. And really the end result isn't that good. So basically you spend an eternity standing there stirring milk all for a globby mess of thick flavored milk.
Sounds delicious, doesn't it?
No.
So seriously people make your own. MAKE YOUR OWN PUDDING.
Yes, there will be stirring, but for the love it's so worth it I can't even tell you right now. Can't even…
This is the BEST Butterscotch Pudding Recipe EVER!!
And don't worry…this Browned Butter Bourbon Butterscotch Pudding sounds fancy and complicated, but it isn't. It's easy, and cozy and pretty enough to serve to guests, but also totally good on your couch in sweats.
ps…don't love bourbon? I promise there is just the perfect little hint in here to make everything right in the world.
Still don't love bourbon? Don't use it. Leave it out. It will still be phenom. I swerrrr.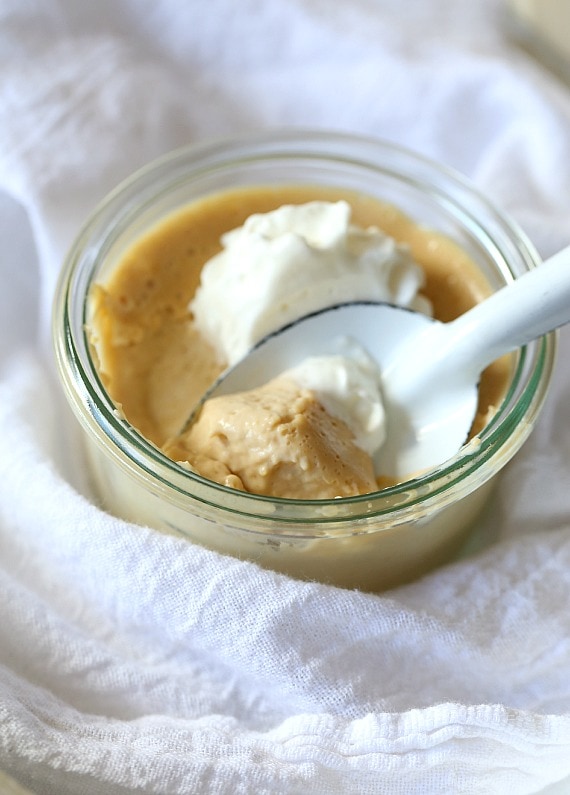 The browned butter gives this a great depth of flavor and the touch of bourbon adds to the sweetness…
These are elegant enough to serve to dinner guests, but cozy enough that your family would like them on any weeknight.
Hop over to Imperial Sugar where I have posted the full recipe!