Hi friends! Popping in after a super busy week…
The weather here in New Jersey is so dumb. I feel like we have been buried in snow for 2 months straight. I can't remember the last time I have even seen the grass. Luckily though last weekend I had the chance to pack up and head to Orlando for Food Blog Forum, which is a food blogging conference held in the happiest place on earth.
I had the best time traveling with my friend Christie, one half of the Mantitlement team…it's always more fun to fly with a friend than by yourself!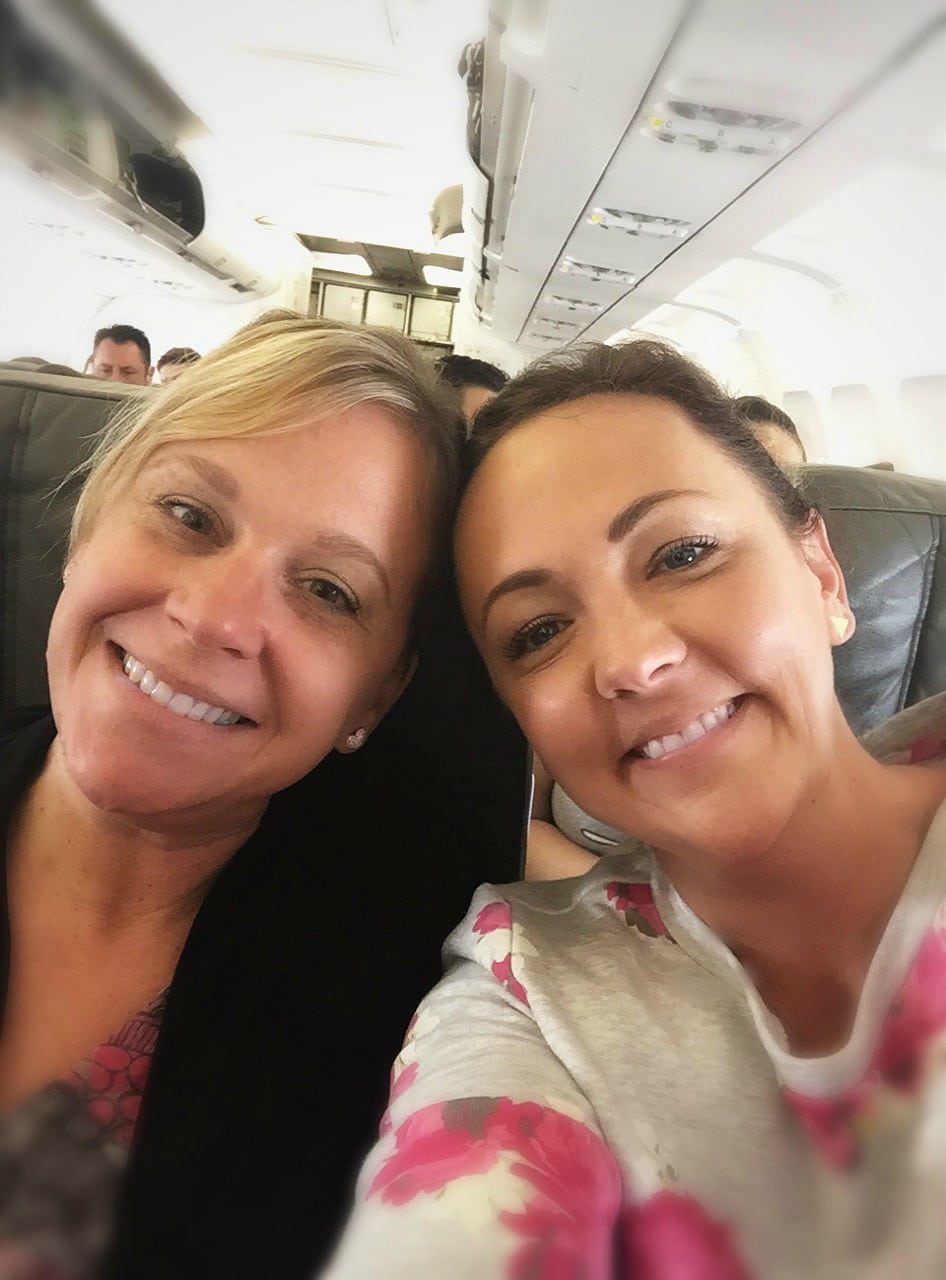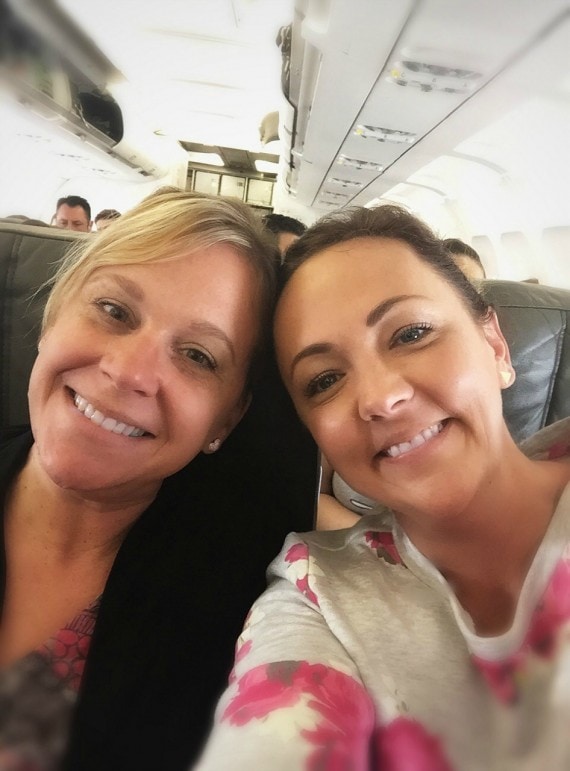 Leslie picked us up from the airport along with Kristan, Angie and Amanda. Also, the Orlando airport is confusing, man.
I picked up this cute bag to travel with not too long ago and it worked great. I *think* it's actually a baby bag…but whatever, it has tons of pockets and fits my laptop and blanket with lots of room to spare for airplane snacks. Totally recommend!
I got these jeans to wear on the airplane and they are super comf and they're a great price. I don't usually buy jeans at Old Navy because I find the sizes super unpredictable, but I'm a sucker for a good boyfriend jean.
I also wore my Tieks all through Disney and they were totally comfy. Love those flats the best best. If you're on the fence about the splurge I totally recommend!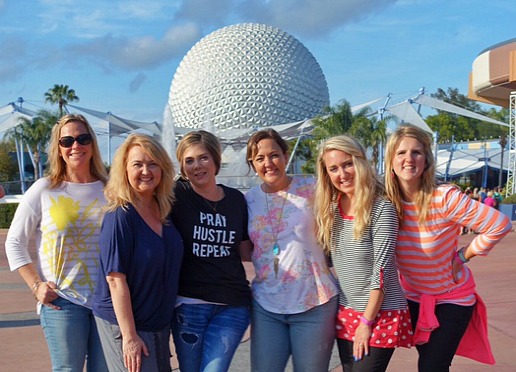 Christie/Angie/Kristan/Me/Jenny/Amanda
photo via Amanda
Disney was super fun and we got to ride most of my favorites…but I will say that I think my most favorite is Soarin' in Epcot… RIGHT? It's just such a happy ride! I was telling the girls how I wish they made a perfume the same smell as the orange orchards in Soarin' and Jenny (who always knows the best stuff) told me that Jo Malone's Orange Blossom was pretty spot on to the orange scent. Needless to say, I bought it and it's AMAZING!
AND we ate our way through Epcot too…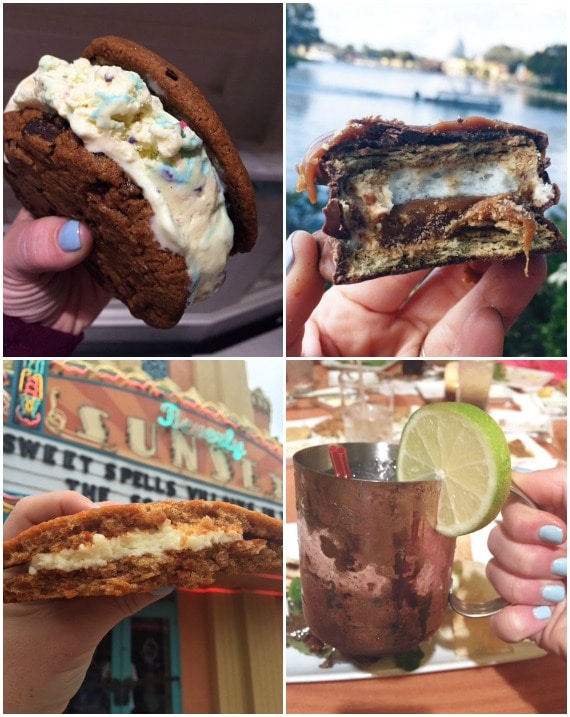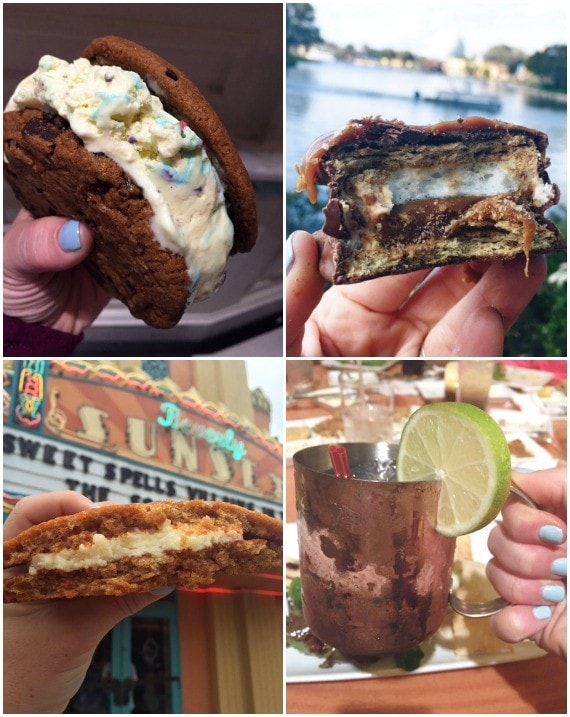 Also when you see your best only a few times a year it's totally appropriate to wear matching outfits…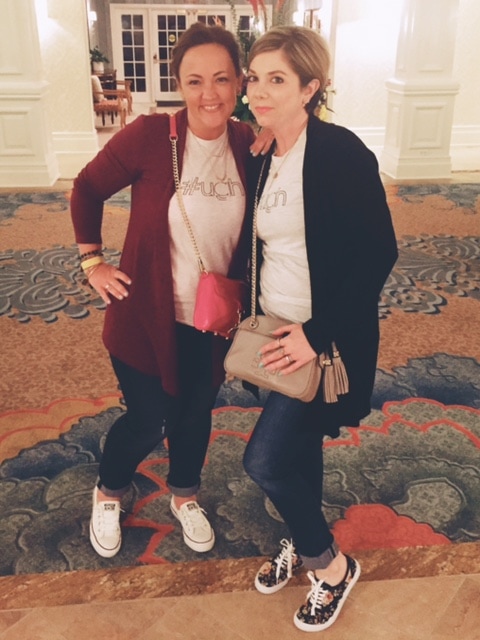 And ugh I just bought this shirt. Can't wait for GoT to be back!
I'm also loving this shampoo and conditioner right now.
We started watching the new show Secrets and Lies with Ryan Phillippe. Did you guys watch? Thoughts? Also, I can't believe it but we haven't started the new season of House of Cards yet!! I think we are waiting, because once you start it will all be over…ugh!
The book stuff is coming along. I have almost all my recipes done, except a few that I have been waiting to do because..well..I'm lazy. Anyhow, I still haven't shot the cover yet, which I am insanely nervous about! Also, picking the recipe for the cover is like picking a favorite pair of shoes…ALMOST impossible 🙂
Ok, that's it for now! Have a super happy weekend!