These Skillet Lasagna Recipe is a great and easy weeknight dinner!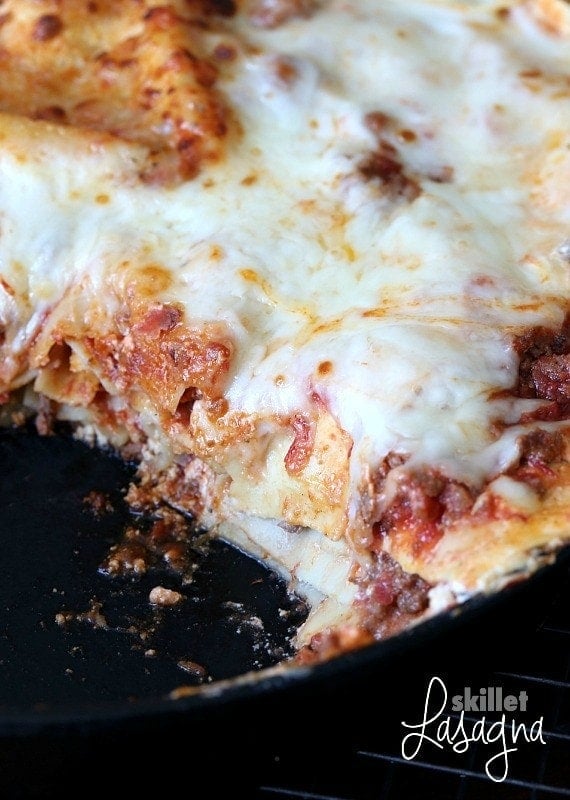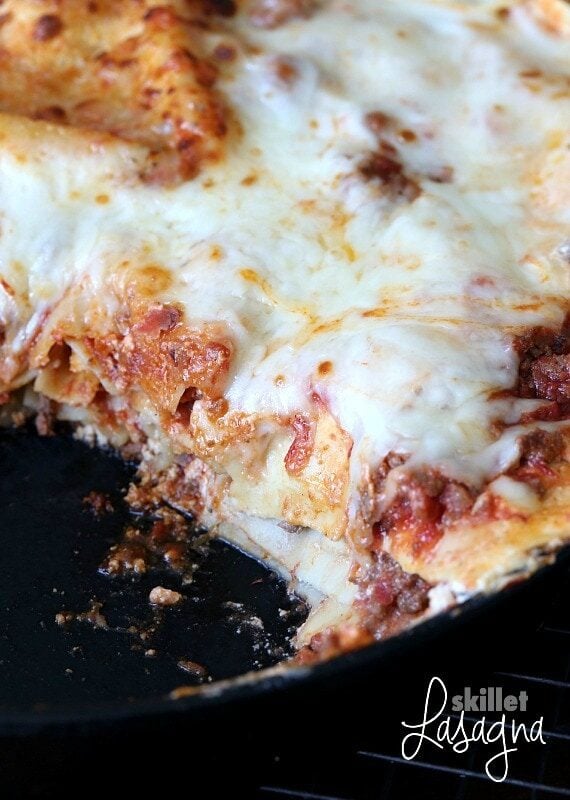 I have never been a huge lasagna maker. This is most likely because I don't really like to eat lasagna all that much. Weird.
I mean, I love all the things that go into lasagna, but assembled, I'm not a believer. I'm going to blame my mom for this one. Just because it's always the mother's fault, isn't it?
All this said, my husband is a lasagna guy. So to keep our marriage sound I throw the dude a bone every now and then. And my bone I mean lasagna. And by throw I actually mean place in front of him.
So yeah, disregard my words. But don't disregard this lasagna.
For one, it's made in a skillet, which makes it funner by association. And two, it doesn't go in the oven, which is nice because I can make cookies at the same time! And THREE it's made in one skillet, from start to finish. Kinda.
Let's discuss.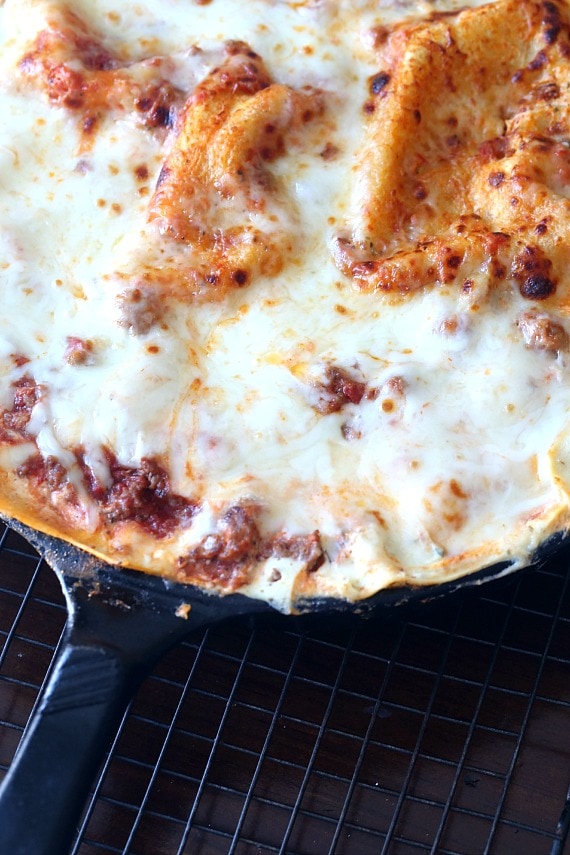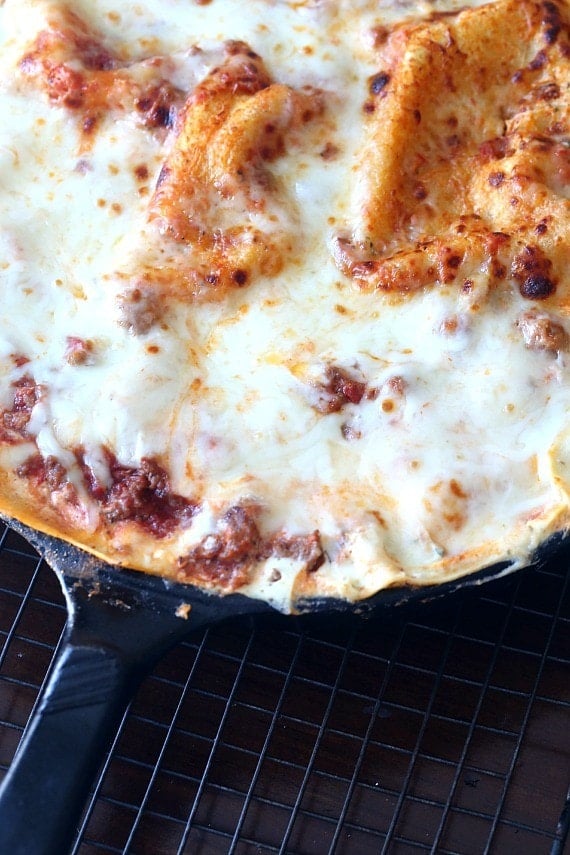 First off I made a quick meat sauce in my 10″ cast iron skillet. I like to use both ground beef AND ground Italian sausage. Oh I'm crazy.
And yes a 10 inch skillet is the best way to do this…unless you have a deep 9 incher…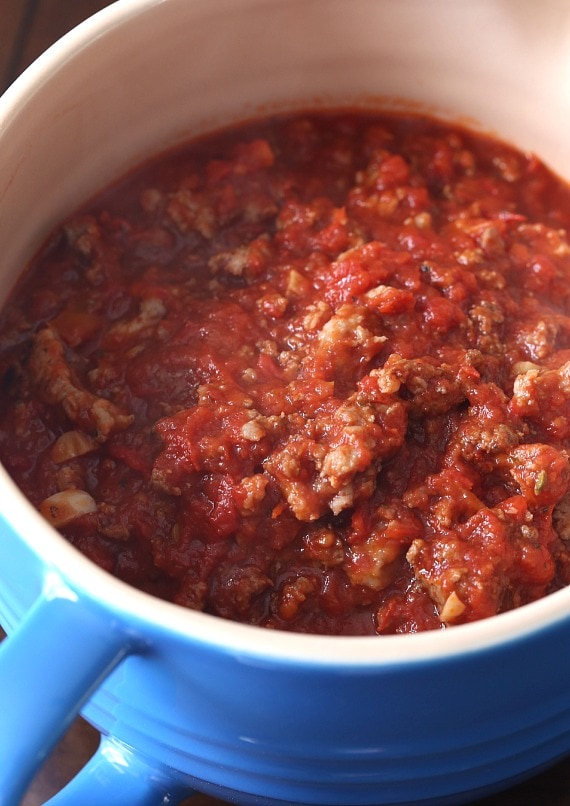 I transferred the meat sauce to a bowl and grab my no bake noodles. I hope my Italian Mother in Law is not reading this. Because if she is I totally didn't use no bake noodles.
But I really did.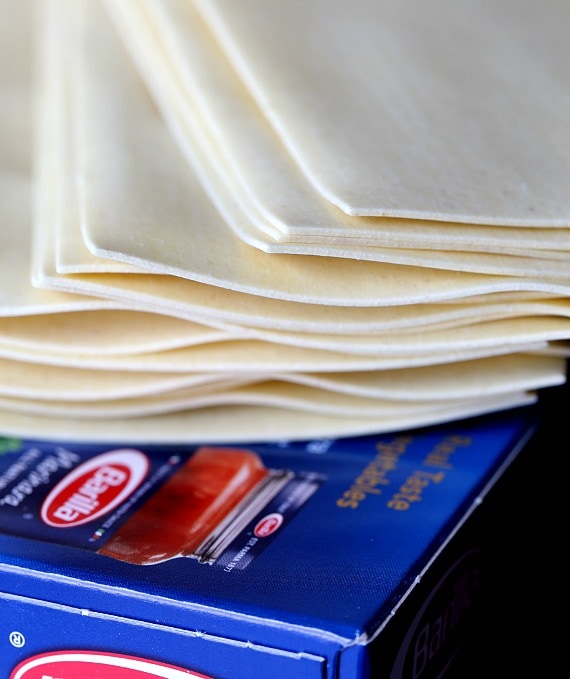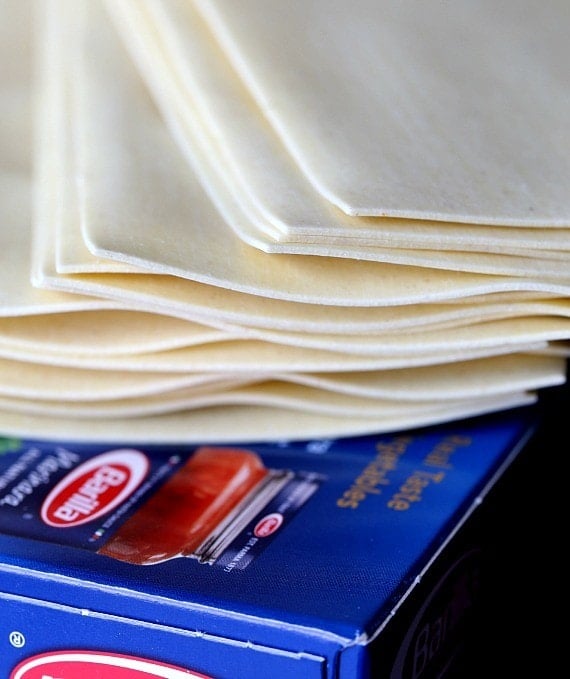 Anyhow it's just a matter of layering here. PLEASE PLEASE don't stress about amounts, and the layering process. It will all be fine, no matter how you do it, as long as you get it all in the pan.
I generally work in thirds. The only thing to remember is to start and end with sauce. That's it. Oh and top with cheese….because cheese.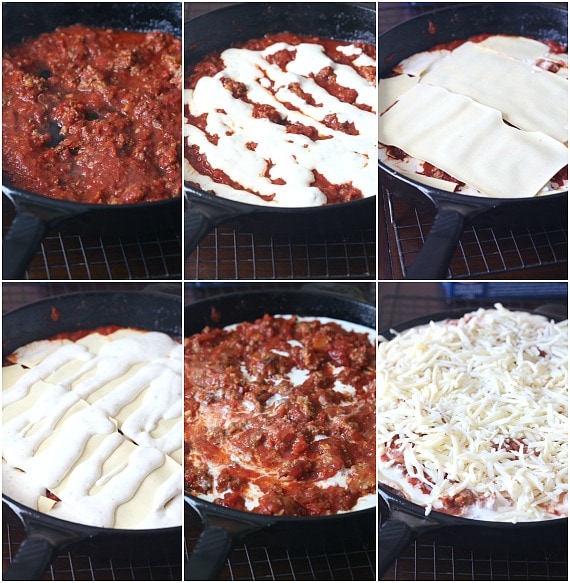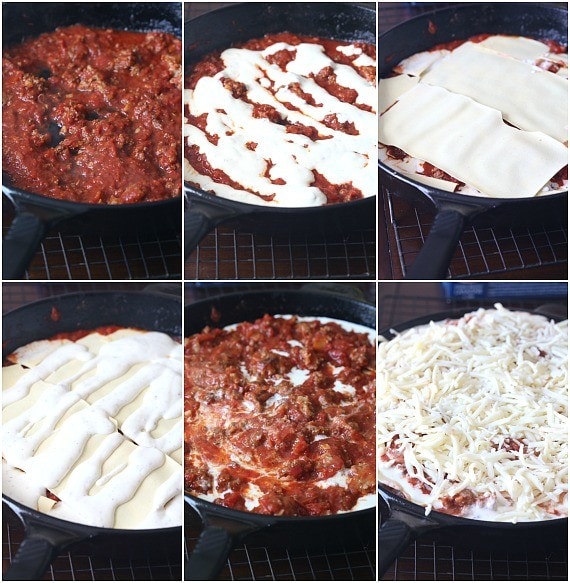 My skillet doesn't have a lid that fits, so I always cover my skillet tightly with foil and let it simmer away for 20-25 minutes. If you have a skillet with a lid, you're one step ahead of the game!
This is how it will look when it's baked…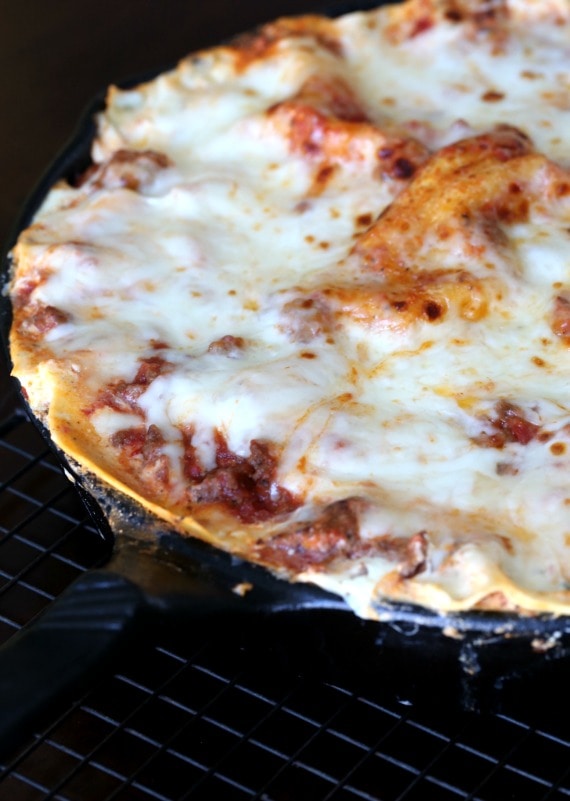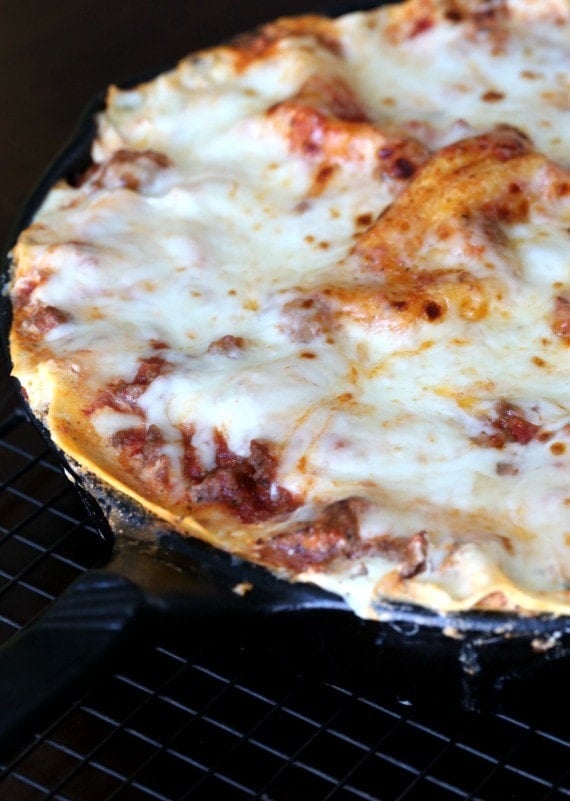 And the trick with lasagna is to let it sit for a good 15 minutes before slicing. All the flavors set up and it slices nicely.
I mean, as nicely as lasagna slices…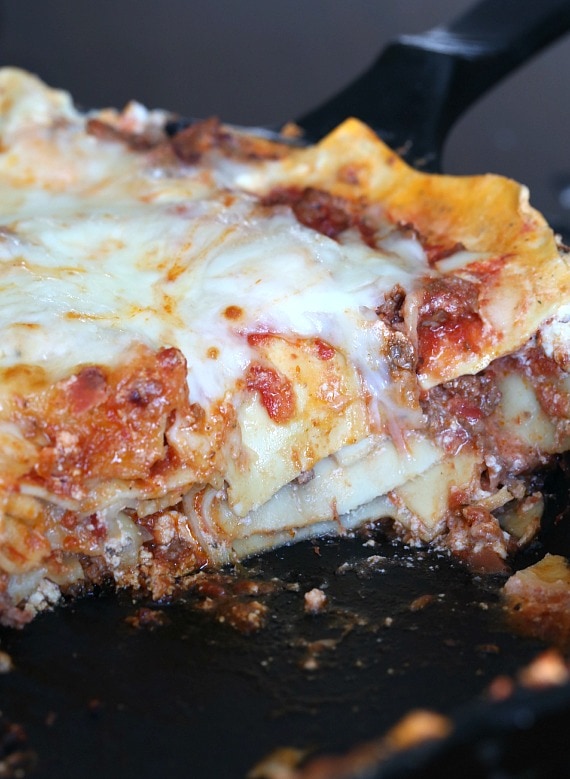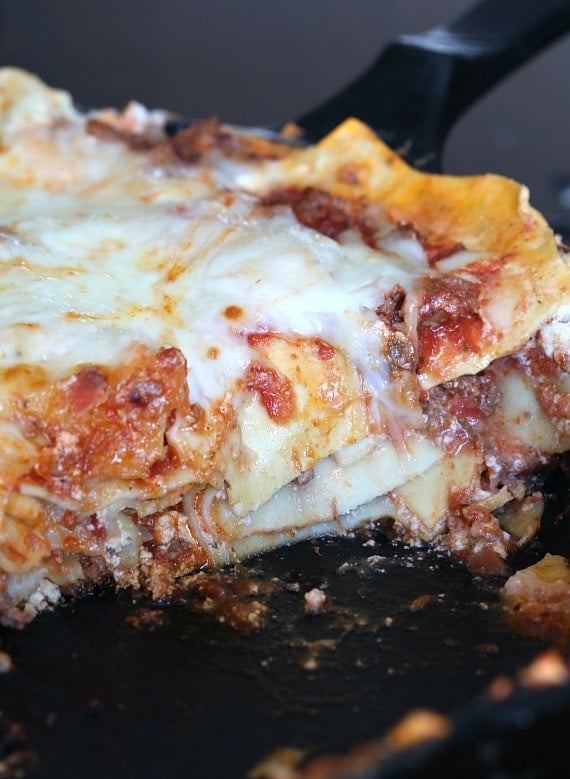 Hope you like it! It's one of our favorites!
Print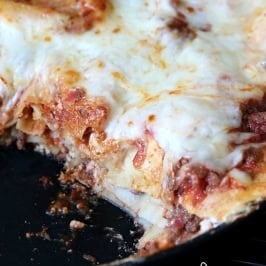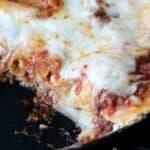 ---
1 cup

heavy cream or

half an

d half

2

eggs, beaten

16 oz

Ricotta Cheese

1/2 cup

fresh grated Parmesan cheese

1 tsp

fresh black pepper

2 Tbsp

olive oil

3/4

pound lean ground beef

3/4

pound ground Italian Sausage

4

cloves garlic, minced

1

(28 oz) can crushed tomatoes

1 tsp

basil

1 tsp

oregano

1/2 tsp

crushed red pepper

6

–

8

no bake lasagna noodles

1 1/2 cups

shredded mozzarella cheese
---
Instructions
In a medium bowl stir together heavy cream, beaten eggs, Ricotta Cheese, Parmesan cheese and pepper. Set aside.
Heat a 10 inch cast iron skillet over medium heat. Add olive oil to the pan and heat. Add in the ground beef and ground sausage and cook until meat is no longer pink, about 5-7 minutes. Add in the garlic and continue cooking for 2 more minutes.
Add the crushed tomatoes to the pan along with the basil, oregano and crushed red pepper. Cook until heated through. Transfer this meat sauce into a bowl and set aside, leaving approximately 1 1/2 cups of sauce in pan.
Pour 1/3 of the Ricotta cheese mixture on top of the sauce in the pan. Top cheese mixture with 1/4 of the meat sauce mixture. Top this with 2 lasagna noodles, breaking an extra noodle to fit the pan as necessary.
Repeat these steps 2 more times, ending with the last of the meat sauce.
Top everything with grated mozzarella cheese.
Cover your skillet with the lid or foil tightly and cook over medium-low heat for 20-25 minutes until mixture is bubbly, cheese is melted and the noodles are cooked.
Allow lasagna to rest for 15-20 minutes before serving.
---
Notes
Please don't worry or stress about the assembly process. Just remember to start and finish with meat sauce and top with cheese. If one layer has more sauce than others it will be fine, I promise!
Want To Save This Recipe?
Find more recipes like this: