These White Chocolate Coconut Cream Cheese Cookies are loaded with white chocolate, crispy on the outside, chewy on the inside and packed with rich flavor.
This is the type of cookie my husband likes…you have white chocolate, coconut and a crispy-chewy texture. Baking cream cheese right into the dough keeps the texture soft in the center, but the edges crisp up so everyone's a winner.
They are really quite unassuming looking…but I have to say, quiet cookies are usually the best cookies. Add too many fancy drizzles, candies or sprinkles and it's like you're trying to cover up something. They're like cookie make-up.
These guys are just sitting in the corner waiting around for you to come to your senses and choose them. Sure, have your fun with sprinkles, but we all know you just want a delicious cookie that you can eat in your elastic pants and feel happy about. These cookies are a more "long term relationship", not a fling. They want you to take them home to meet mom. And you should.
Quality.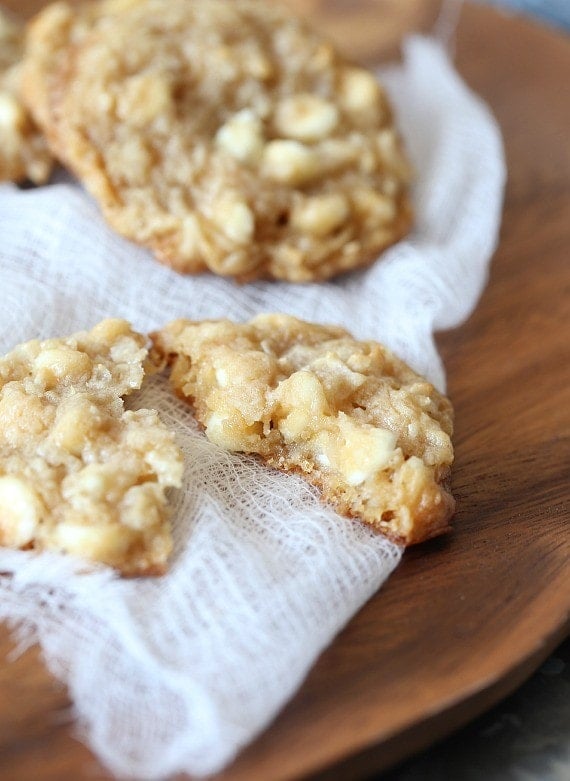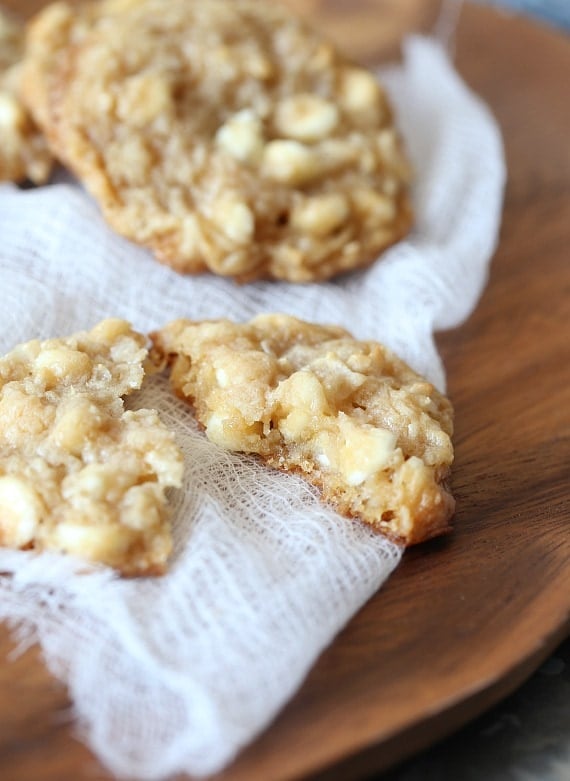 So hop over to IMPERIAL SUGAR for the full recipe. You will not be disappointed.