Wreath Cookies are a fun, festive idea for decorating sugar cookies! Buttery, vanilla cookies topped with creamy buttercream frosting and pretty sprinkles are an easy idea for Christmas Cookies!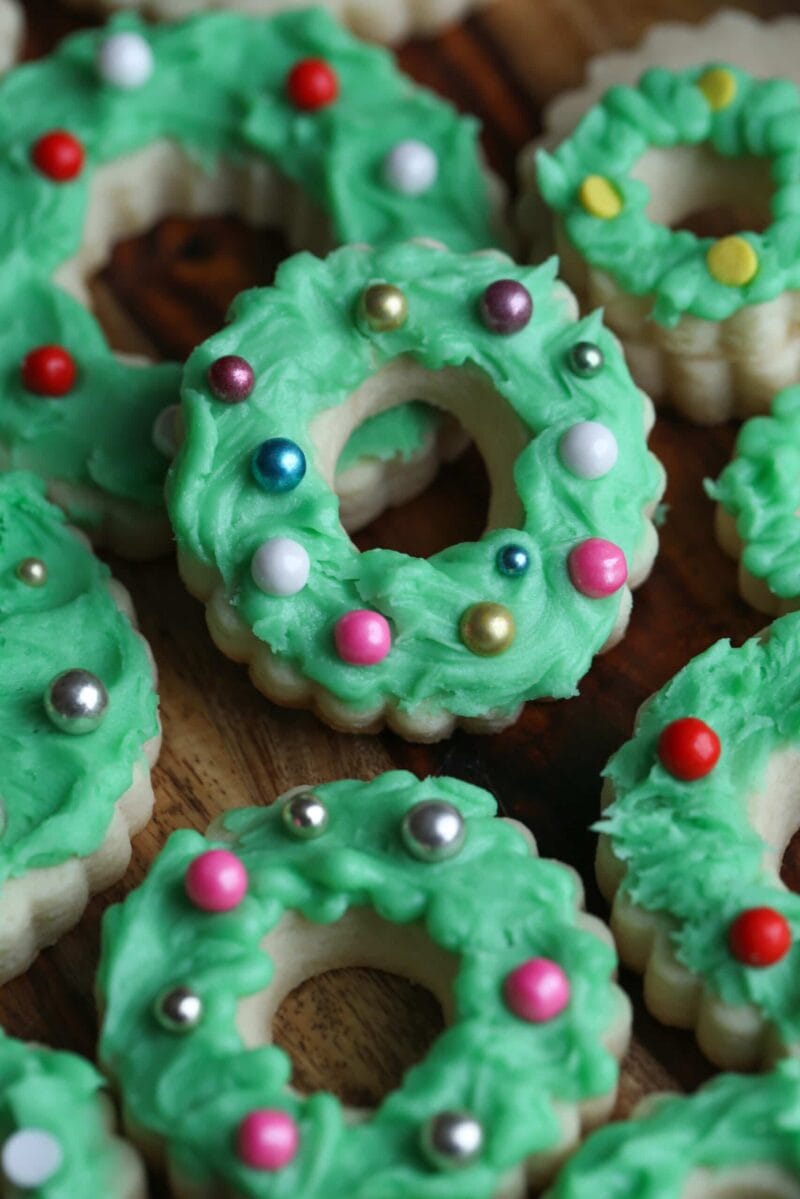 Wreath Sugar Cookies Are An Easy Festive Christmas Cookie
We made it to the last day in my 12 Days of Christmas Cookies!! I will link all 11 previous recipes at the bottom of this post in case you missed one.
I wanted to end the series with a classic and these Wreath Cookies are about as classic as you can get!
These are a scaled down version of my easy no-chill sugar cookie recipe topped with my perfect buttercream frosting!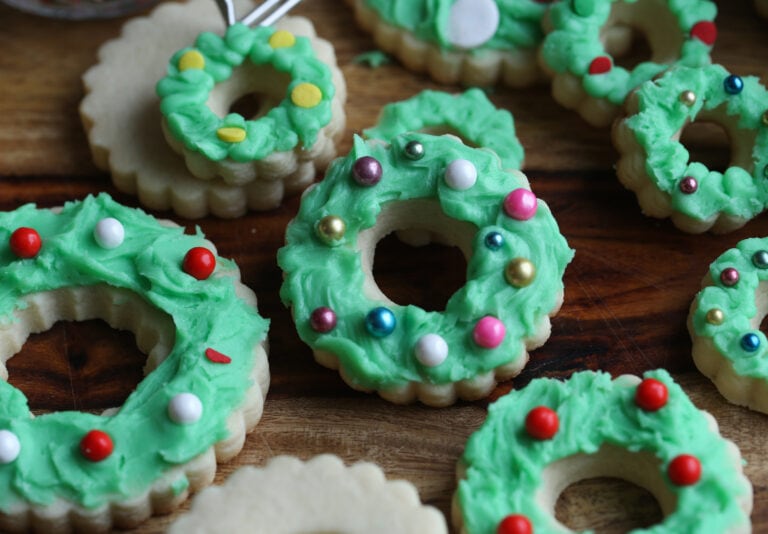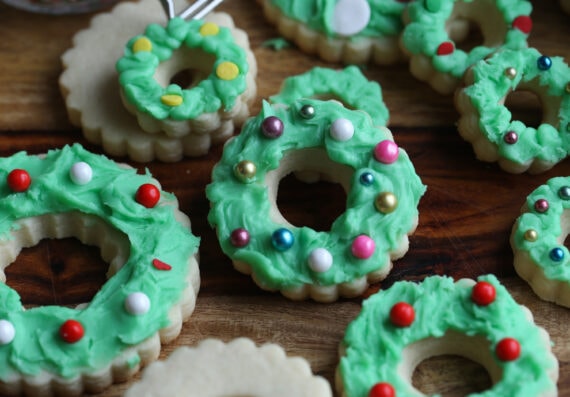 Frosting Sugar Cookies With Buttercream Is An Easy Option!
I know some of you shy away from decorating sugar cookies because it can be a WHOLE THING! The piping bags, the royal icing, all the colors…it's just not for everyone.
And these Wreath Cookies solve that problem. Not only is buttercream simple to make, it tastes delicious, and can be easily spread with an offset spatula as well as a piping bag, if you want to get fancy!
Click HERE For The Wreath Cookies Recipe Posted Over at Imperial Sugar!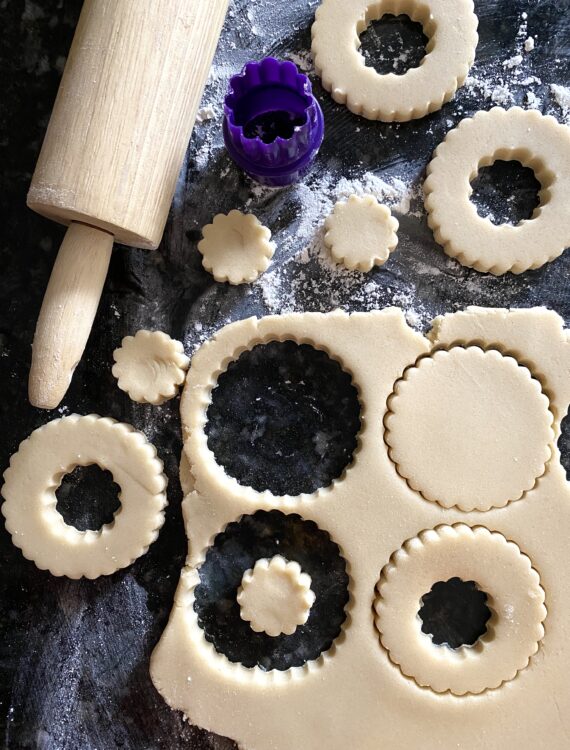 You Don't Have To Use a Cookie Cutter To Make These Sugar Cookies!
I LOVE the look of multiple sized wreaths on a holiday plate. And to achieve this look I didn't use cookie cutters at all! I used biscuits cutters! Here is the set I have and they have a fluted side and a smooth side.
I use these cutters all the time for pastry, cookies, biscuits, eggs in a basket, and more!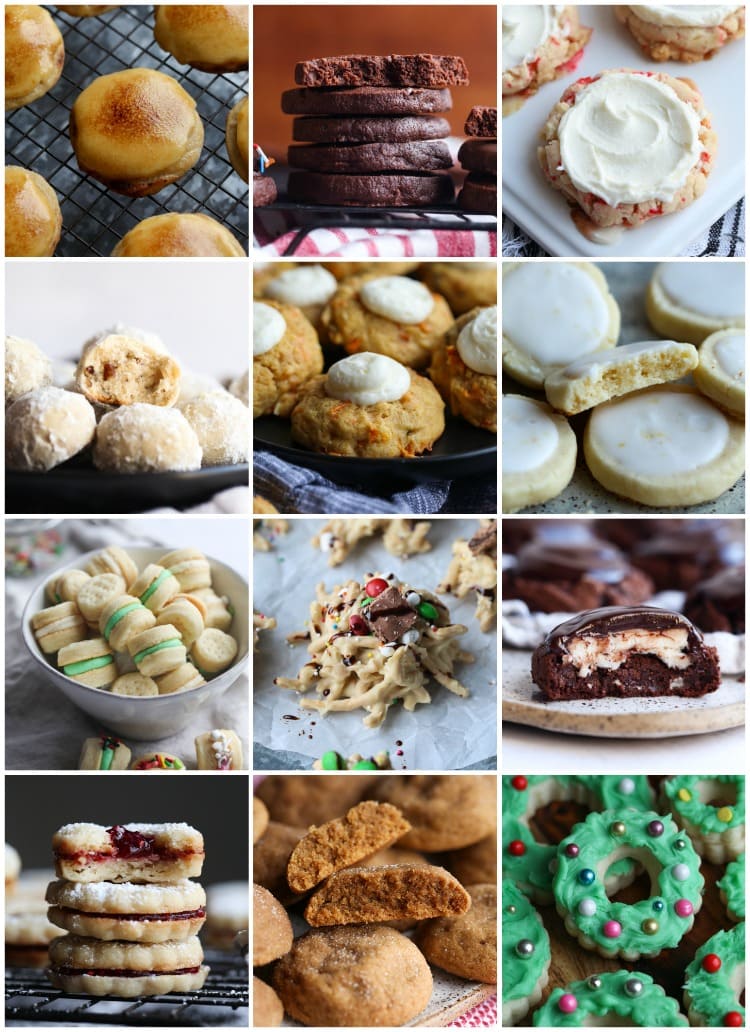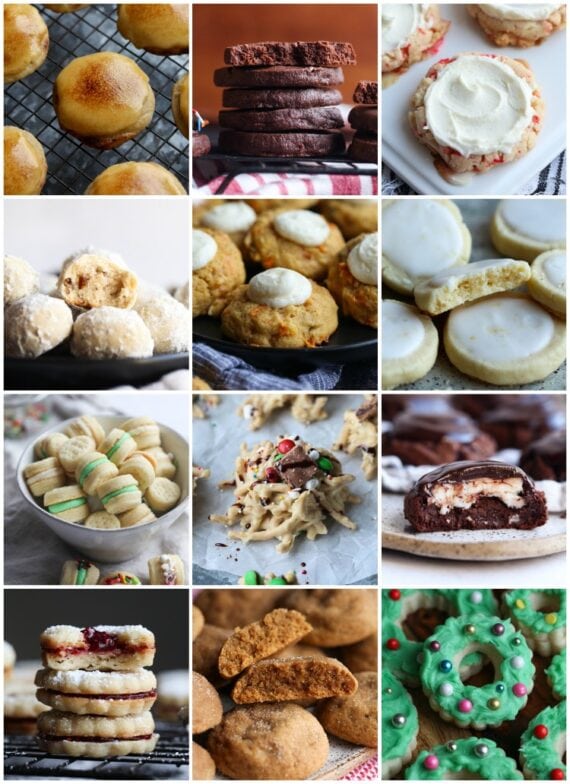 Here's A Recap Of All My 12 Days Of Christmas Cookies from 2019!
And make sure to check out ALL my Christmas Cookies from years past!!