These Banana Caramel Muffins are perfect for breakfast, snack time or dessert! Soft and loaded with bananas with a caramel drizzle on top.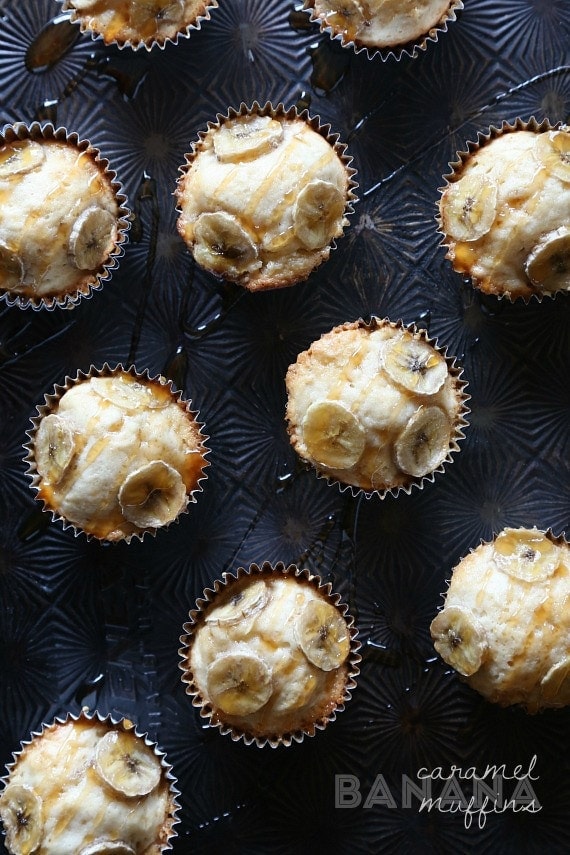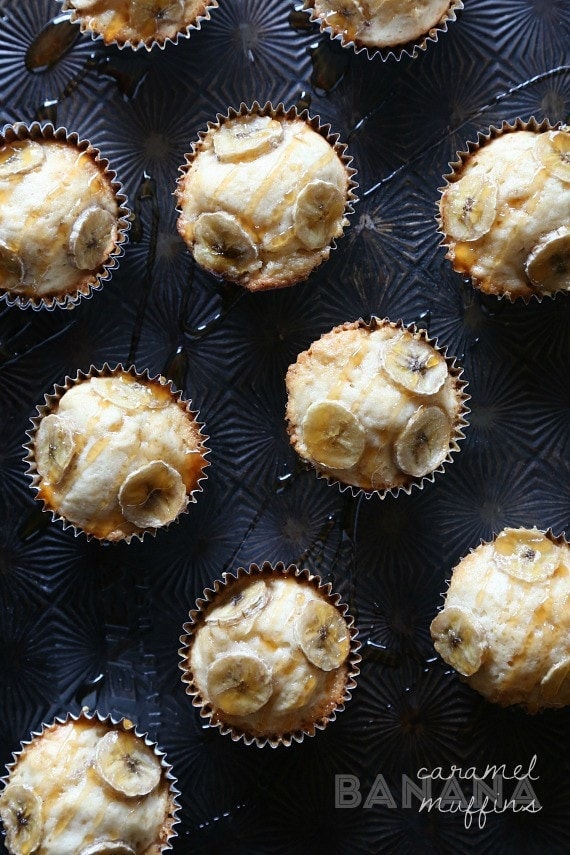 Sometimes you just need a muffin.
That should be a bumper sticker or something, I think.
Especially if they are loaded with bananas, cream cheese and topped with caramel.
They're soft. They're sweet. And they're perfect for anytime during the day. Especially when they're warm.
I'd actually like to shake hands with whomever invented the muffin. Making cake acceptable before noontime deserves a Noble prize .
Right? Maybe?
I created this recipe for my friends over at Imperial Sugar.
So totally hop over and check out the details and print the recipe!
Muffins make me happy, so everyone wins today!
Click for FULL RECIPE!