I've put together a list of some of my kid's favorite desserts and most requested recipes that I make!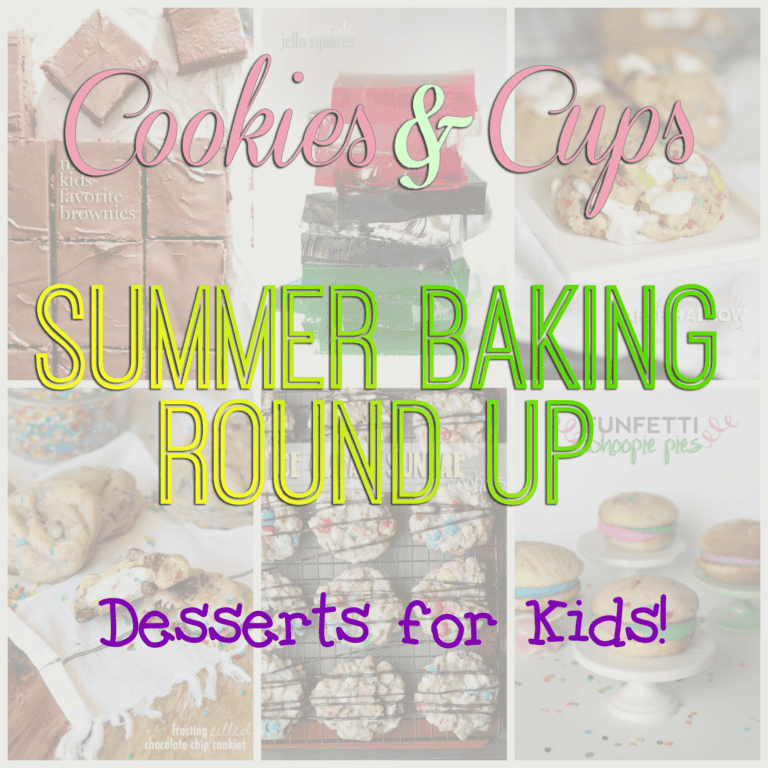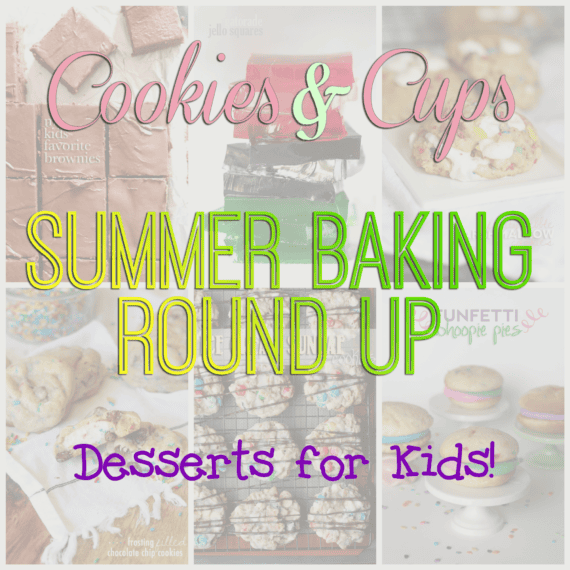 With the summer coming to a close for us I thought it might be fun to take a look back at some of my KID'S most requested treats that I make.
The school year is almost upon us (wah) so I thought I might whip up a few things that they love this week…
Plus a few of these items will be great lunch box treats or after school specials. SO let's have a look!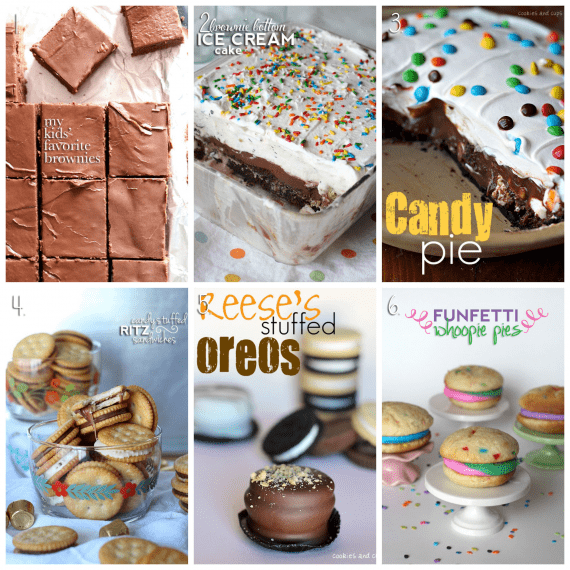 13. My Kids Favorite Brownies…you can't go wrong with these brownies. My kid's love them and request them all the time.
14. Brownie Bottom Ice Cream Cake. A perfect end of the summer dessert…don't you think?
15. Candy Pie ~ This guy gets some serious love around here. It's a pretty simple pie, but the trick is that I made my own scratch pudding as the filling. Which you should DEFINITELY do!
16. Candy Stuffed Ritz Sandwiches ~ These simple treats are perfect for snacking…and actually always on our holiday baking list!
17. Reeses Stuffed Oreos. So when I came up with the idea for these little treats many years ago I never knew they would be such a hit. I mean, I kinda did…but I have literally been in bakeries where they are selling them recently. The internet is a funny place, isn't it? Anyway, they were the brainchild of one of my kiddo's and they have been a huge success ever since!
18. Funfetti Whoopie Pies ~ Funfetti. The end.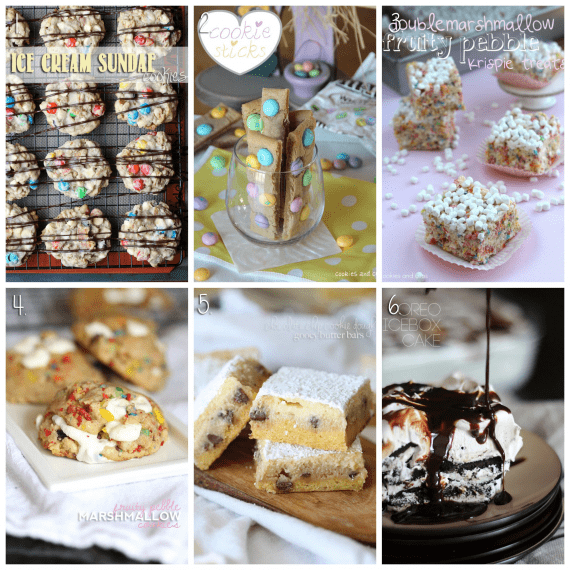 7. Ice Cream Sundae Cookies..These are just fun cookies. You have all the add-ons to an Ice Cream Sundae in one cookie. And cone bits! We love these!
8. Cookie Sticks ~ These would be great for a lunch snack. PLUS they're perfect for dunking.
9. Double Marshmallow Fruity Pebble Krispie Treats …Krispie Treats never get old, do they? PLus with the addition of Fruity Pebbles and extra marshmallows you can't go wrong!
10. Fruity Pebble Marshmallow Cookies ~ Well, you see the oozy marshmallow coming out of this cookie? That's all you need to know!
11. Chocolate Chip Cookie Dough Gooey Butter Bars…Cookie dough is involved here. DO I need to say more?
12. Oreo Icebox Cake ~ This one is SUPER simple and would be perfect for a special dessert. And it only calls for a few ingredients!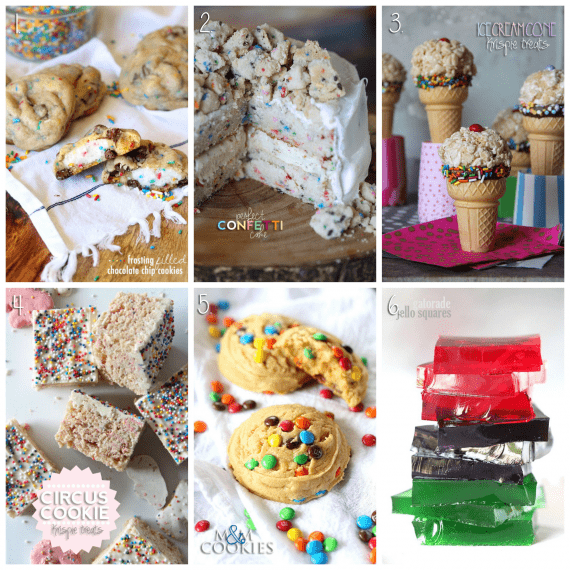 1. Frosting Filled Chocolate Chip Cookies..these things speak for themselves. I came up with the recipe earlier this summer and I have made them a few times since then. Always a crown pleaser!
2. Perfect Homemade Confetti Cake…really does this one need any explaining? My favorite part of this cake is the streusel topping. I know. I'm weird.
3. Ice Cream Cone Krispie Treats ~ I made these actually for my kiddo's baseball party last summer, but have been on the rotation for quick and fun party treats ever since!
4. Circus Cookie Krispie Treats ~ Here you have Krispie Trears…sprinkles and iced cookies all in one place. No more words are needed.
5. The Best M&M Cookies… these cookies are perfect. They really are. You guys should make them, stat!
6. Gatorade Jello Squares ~ These simple little squares are an idea that a friend of mine came up with…and aren't they cool? Perfect for soccer half-time snacks!
Hope you get a chance to do some baking before summer is officially over!
xo