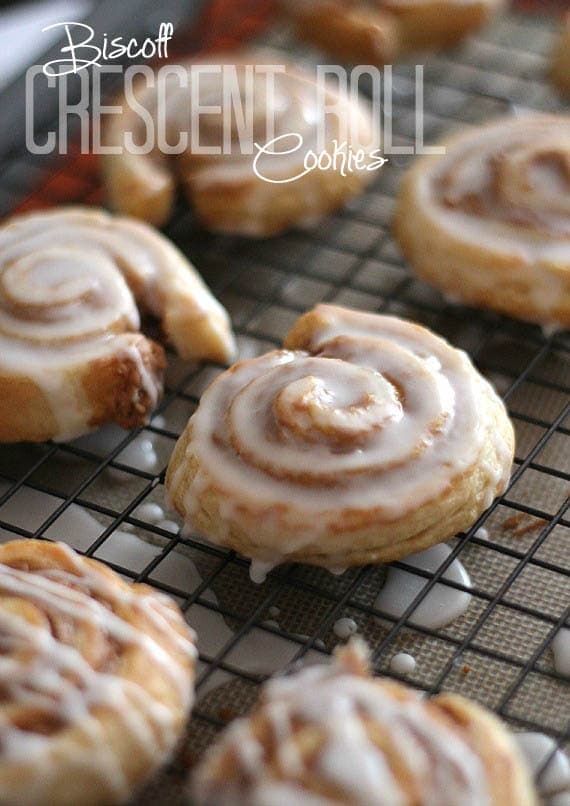 This isn't really a recipe.
It's more like an idea.
And I mean, I know I have said it before, but I regularly have good ideas. It's my thing.
No weak-sauce ideas either, I'm talking major ideas…ideas full of win…
Except when we're talking about bunk beds or trying to get my husband to go see Les Mis, which I have basically decided is impossible.
It's true, I asked him last night and tried to sell it with Russell Crowe and Hugh Jackman. Alas, he's smarter than I am. He can catch a truth-stretch at 98 miles an hour.
But pretty much every other time I am good idea-full.
And to drive this point into your gray matter I made cookies.
Cookies with literally 2 ingredients if you don't count the glaze. Ok, fine we totally have to count the glaze. So 4 ingredients. Fine.
Biscoff Crescent Roll Cookies.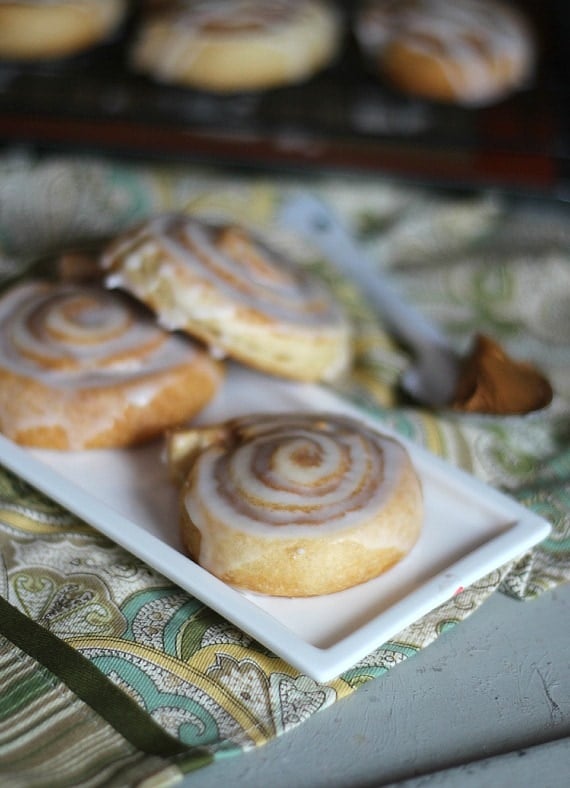 I have been resistant to using Biscoff in a lot of my recipes.
Not because it's not delicious, obvi.
I just feel like the rest of the food blog world has pretty much taken Biscoff and nailed it down. Been there done that. Biscoff FTW.
I know this doesn't make any sense, because I am ALL ABOUT TRENDS. Hello, I just wrote FTW. I mean, I am currently wearing neon nail polish and manuevering my mouse on a white and gray chevron patterned mouse pan that I bought on Etsy, staring at ceramic measuring spoons that I bought at Anthro waiting for my next Kate Spade 75% off sale email.
I'm a cliche.
So why in the world would I draw the line at Biscoff? Who do I think I am??
Clearly not original.
So let's talk about the world's easiest cookies that you can shove in your face breakfast, lunch or dinner.
I took the idea from these cookies that I came up with last year, but made them even easier.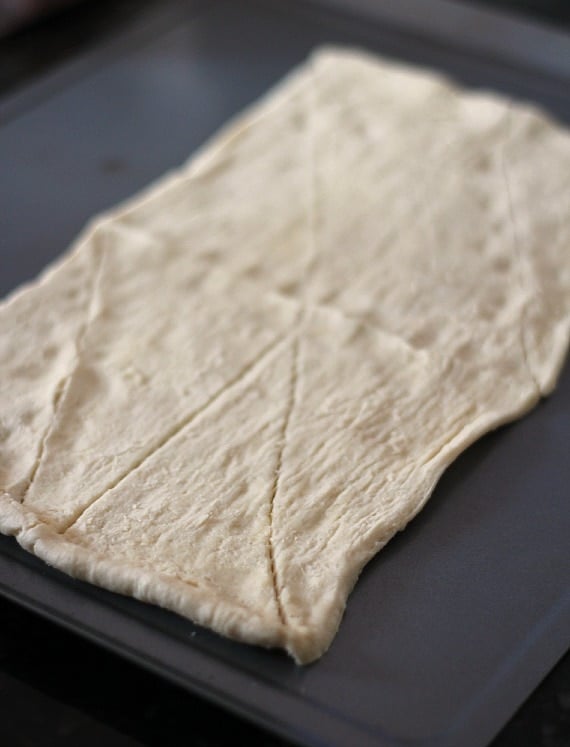 All you do is unroll a can of crescent rolls…if you can find the "seamless" version, even better, but I can't always find those, so I used regular Crescents and just pinched the seams…
Then I grabbed 3/4 cup of Biscoff spread.
I find Biscoff down my Peanut Butter aisle at the supermarket near Nutella. Oh and yeah, these would be redonk with Nutella…so try that too.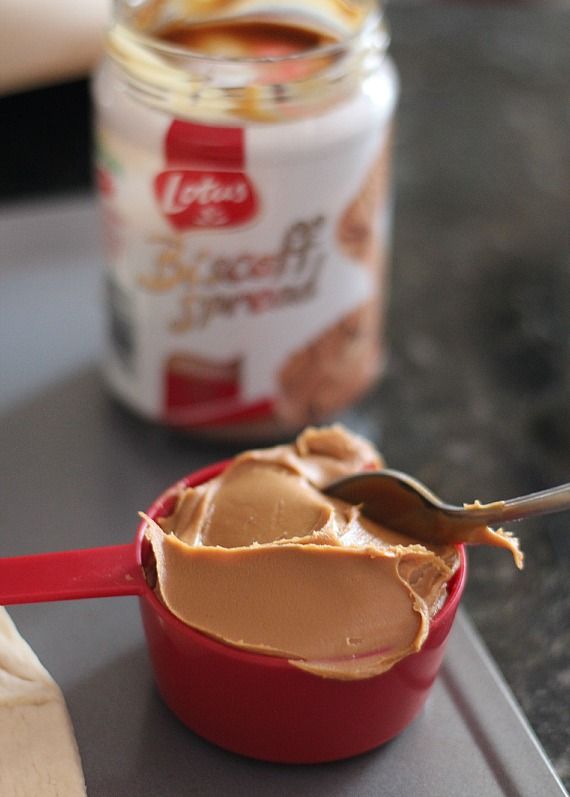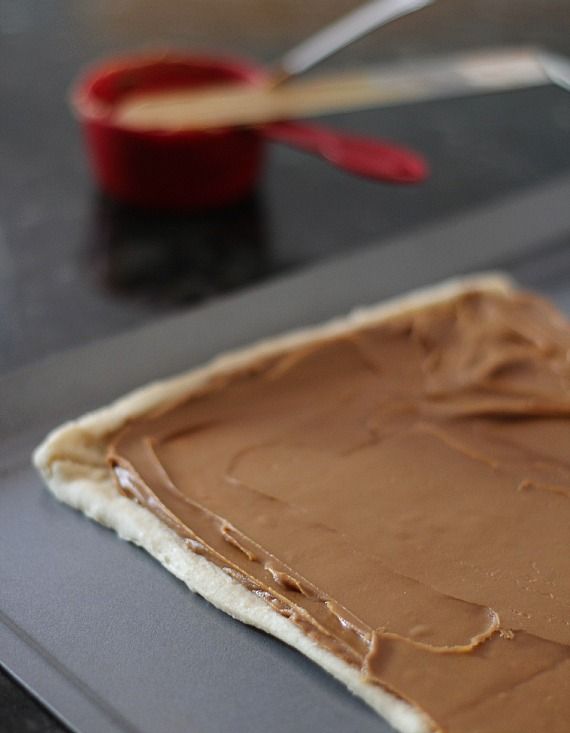 Spread it out to just about, but not quite the edge of the dough…Roll it up tightly…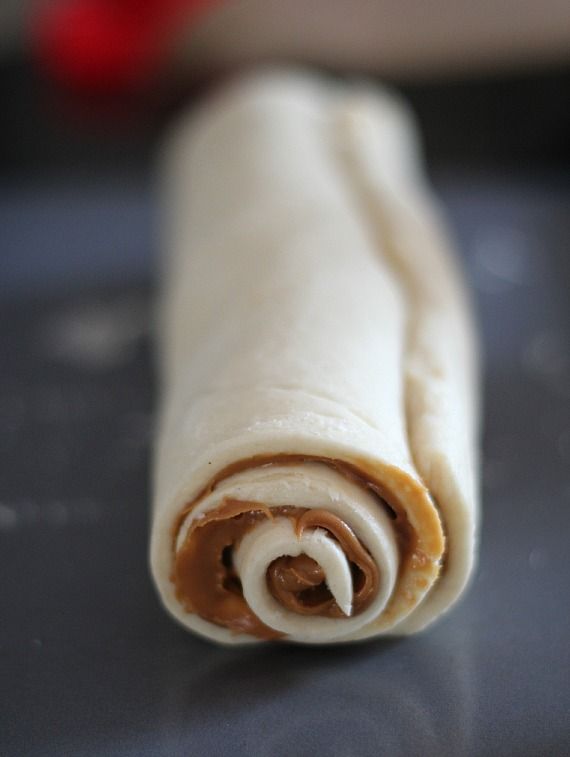 And then wrap it in Cling Wrap. You'll want to chill it for about an hour-ish so it's easier to cut into slices…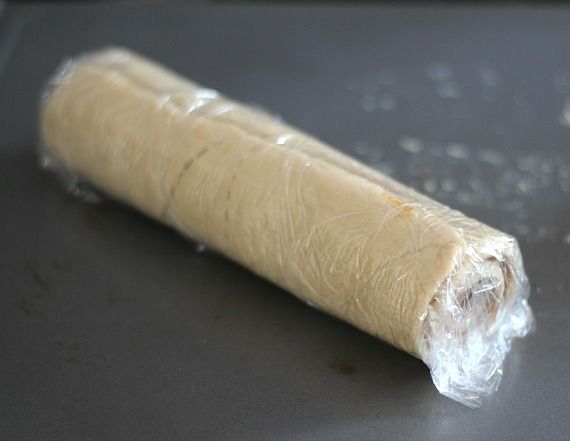 When it's chilled, cut it into 1/4 inch slices…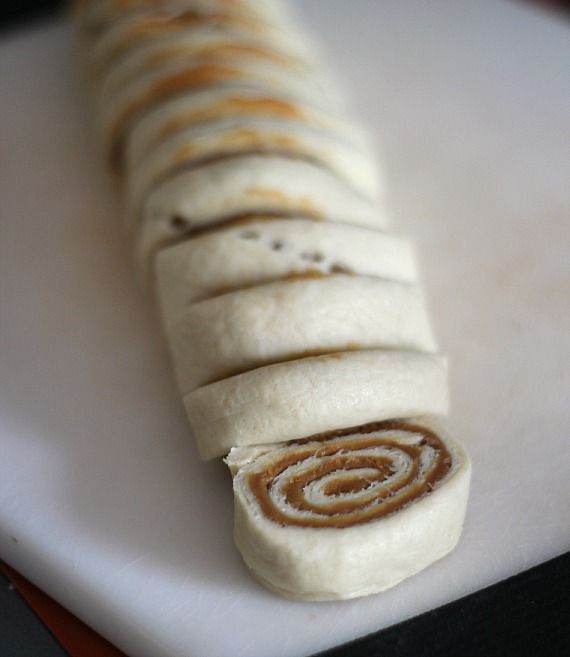 Then place them on a lined baking sheet about 2 inches apart.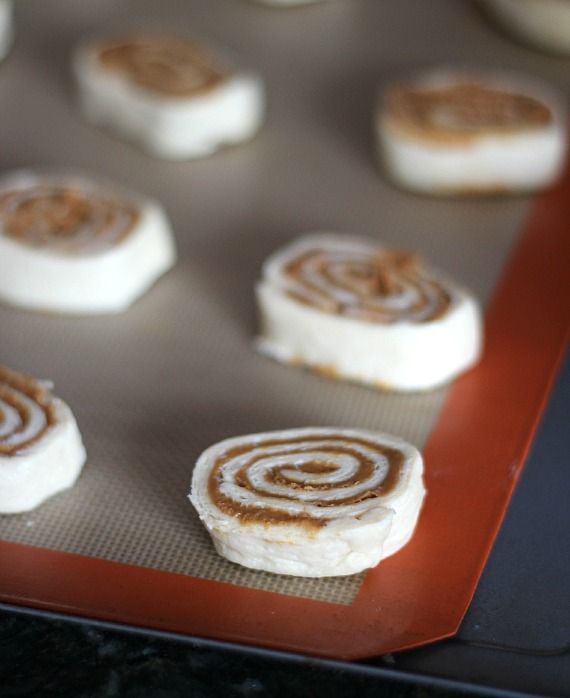 When they have baked, you can let them cool for a bit and you can eat them, or you can glaze them.
I glazed…
Then I ate.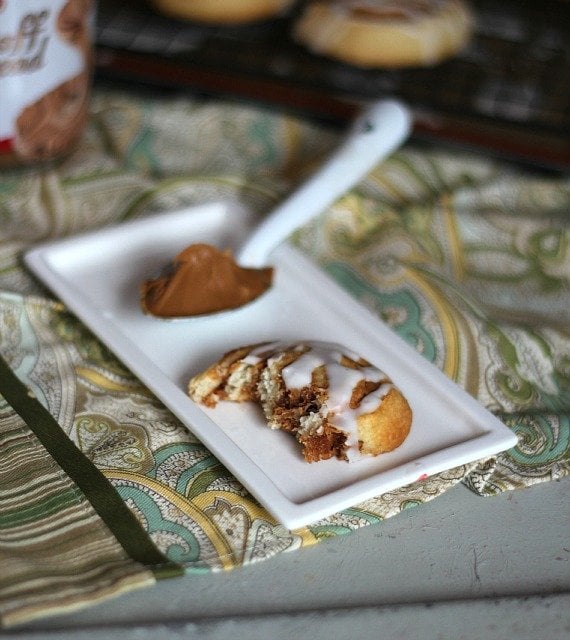 Print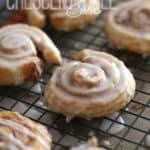 Biscoff Crescent Roll Cookies
---
---
1

(8 oz) can Crescent Rolls

3/4 cup

Biscoff spread

1 cup

powdered sugar

2

–

3

Tbsp milk
---
Instructions
Unroll Crescent rolls on you work surface.
Evenly spread the Biscoff on top of the flat dough.
Tightly roll up the dough and wrap in cling wrap. Refrigerate for about an hour.
Preheat oven to 350°
Remove roll from refrigerator
Cut into approx 1/4″ slices and lay flat on a baking sheet lined with parchment paper.
Bake for 12-15 minutes until Crescent gets golden.
Let cool.
Prepare glaze by mixing powdered sugar and milk in a bowl. You can make the glaze thicker to drizzle, or thinner to coat the entire cookie.
Spread over cookies allowing the glaze to drip down the sides.
Let glaze set and enjoy!
---
Want To Save This Recipe?
Find more recipes like this: