Blueberry Crumble Bars are buttery, sweet and loaded with juicy, fresh blueberries. Your fingers might get stained while eating them, but it's so worth it!
Here we are, halfway through summer 2016. Have you checked off your bucket list items? Drank the appropriate amount of lemonade? Pooled Day-ed as much as you intended? Eaten as much fresh fruit as possible?
If the answer to any of these questions is no, don't stress, there are still summer days to be had.
I have most definitely been busy, so I'm awaiting the days that laze by…where I feel like I'm in slow motion, soaking up every last sunny minute of the day. I wonder if I am just in that season of my life where things never seem fully relaxed…or maybe I've just created my own chaos. Yes, that's probably more accurate.
With boys smack in the middle of their childhood there is always energy to be spared, a sports game to attend, a friends house to go to…a mess to be made. I am not wishing it by, trust me. I know how fleeting these days are. But that doesn't mean I don't crave the summer days that you read about, that songs are made about…
So that is my bucket list item I have left to check…to have (at least) a day or two where nothing is planned, no one has to be driven anywhere, no schedule to check off. A day where I drink lemonade, let the sun warm my skin…and maybe, just maybe enjoy my fruit in the form of these summer-perfect Blueberry Crumble Bars.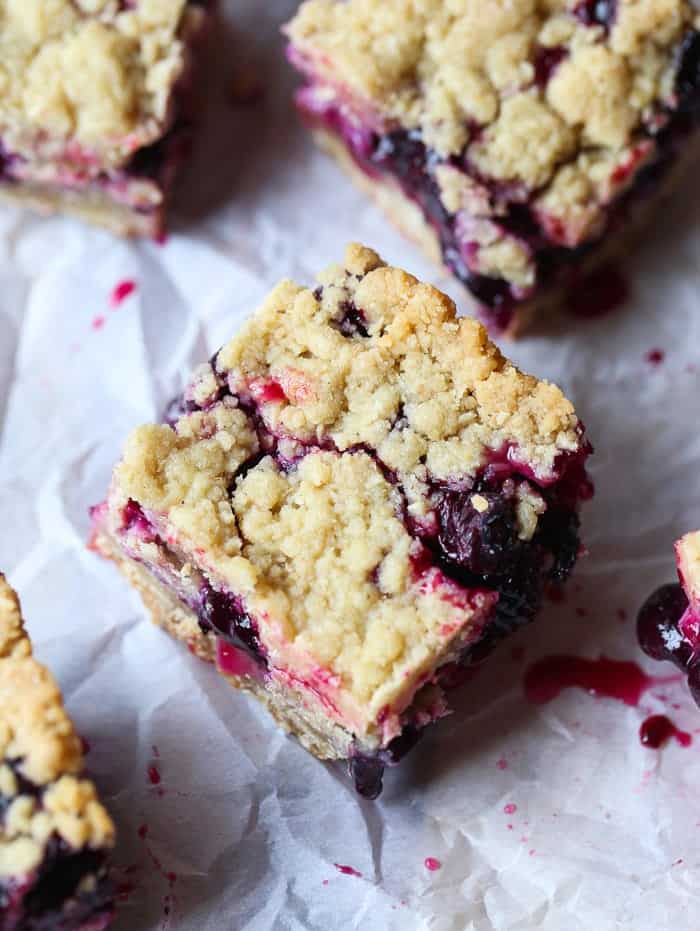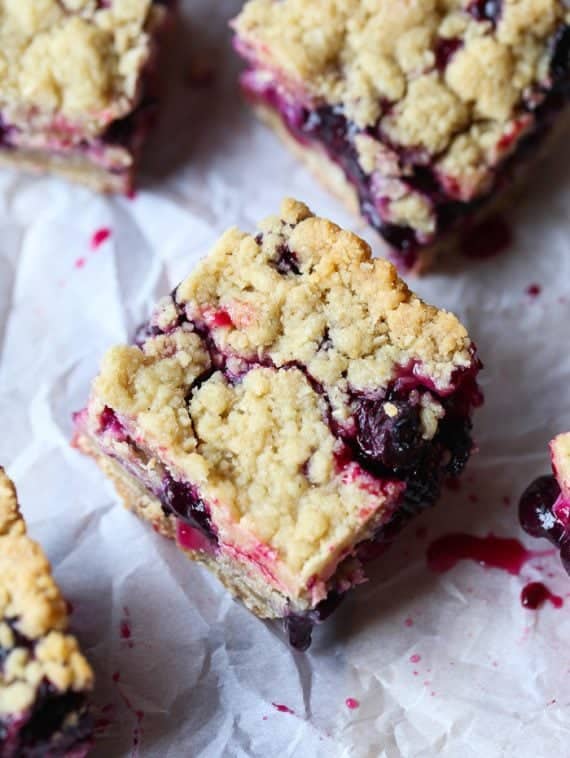 What I love most about this recipe is that it's very easy. I use my blender to combine the ingredients, but you can easily use a food processor. Or if elbow grease and a pastry cutter is your favorite method use "Quick Oats" in place of the old fashioned.
You simply make a crumble mixture.
Then coat some fresh blueberries in sugar and cornstarch…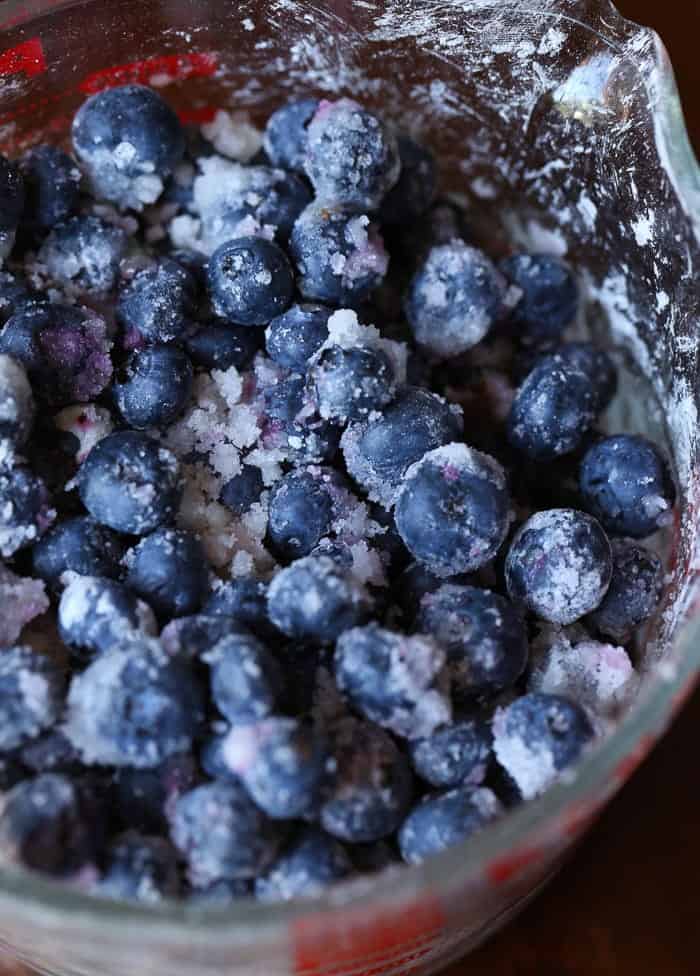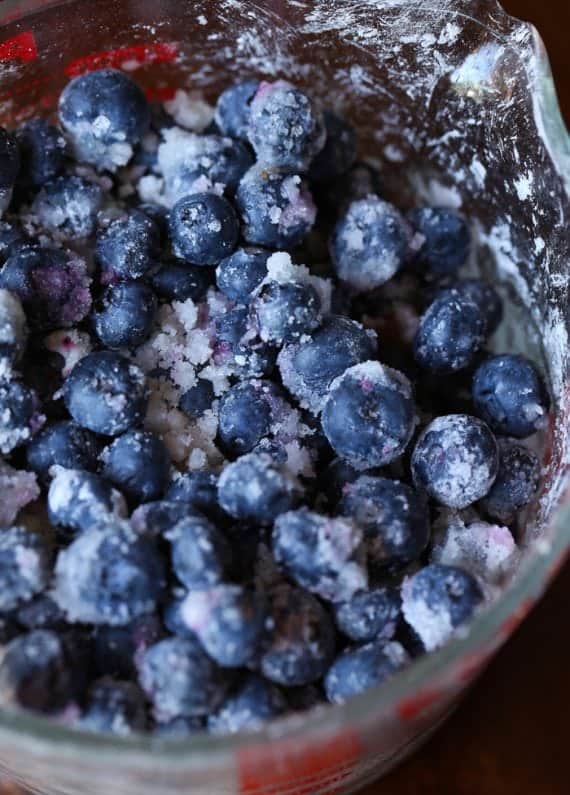 Then assemble. Crust, blueberries, more crust. Easy.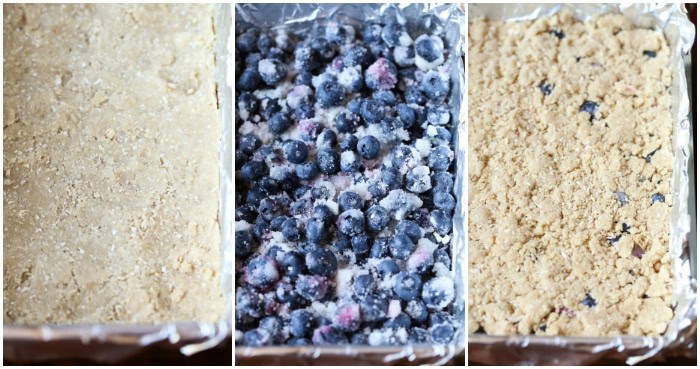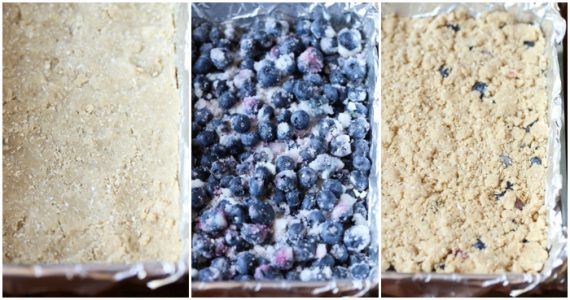 When you bake them, the blueberries will begin to bubble. Don't over-bake the bars, As soon as the fruit begins to bubble, they are just about done. Over-baking these will make the crust and the topping too hard to cut successfully. Trust me on this!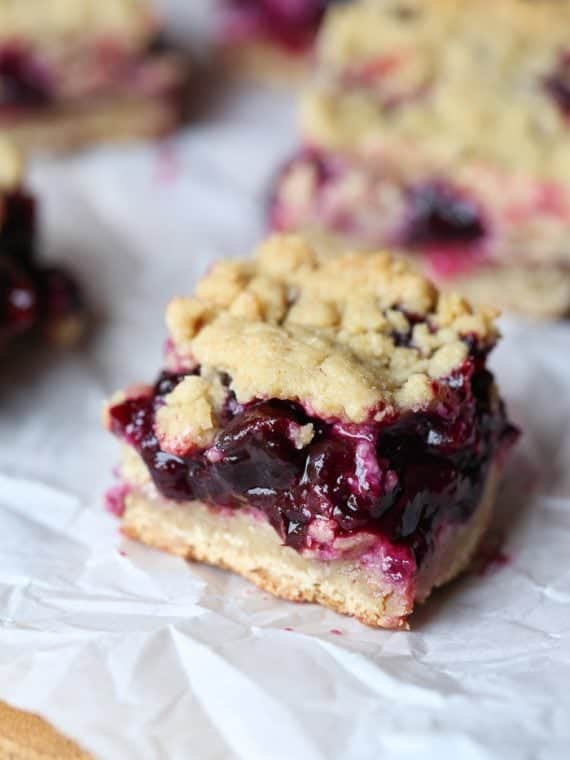 They are sweet, buttery and you will surely find yourself going for seconds…and thirds.
Print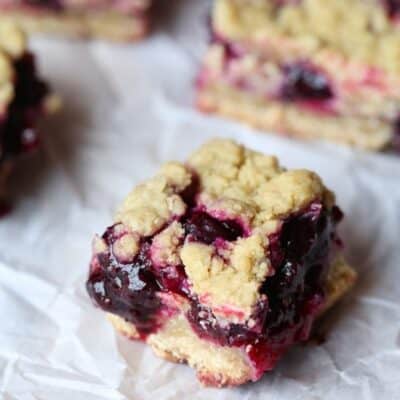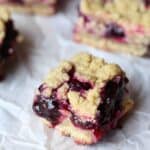 ---
Ingredients:
1 1/2 cups

all purpose flour

1 1/2 cups

old fashioned oats

3/4 cups

light brown sugar

1/2 teaspoon

kosher salt

1 cup

cold butter, cubed
Filling
1/2 cup

granulated sugar

3 tablespoons

cornstarch

2 1/2 cups

blueberries

1 tablespoon

lemon juice
---
Instructions
Line a 9×9 pan with foil and coat with nonstick spray. Set aside.
In your blender or food processor pulse together flour, oats, brown sugar and salt until combined. Add in the cold butter and pulse until combined and resembles very coarse sand.
Divide the mixture in half and press half into the bottom of the prepared pan to form the crust. Set aside.
Filling
In a large bowl whisk together the granulated sugar and cornstarch. Add in the blueberries and coat in the sugar mixture. Add in the lemon juice and stir to combine.
Spread the blueberries on top of the crust.
Finally spread the remaining crust mixture on top of the blueberries and press lightly.
Refrigerate the pan for 30 minutes.
Preheat the oven to 350°F.
Bake for 35-40 minutes until the fruit starts to bubble.
---
Notes:
Don't over-bake, as the crust will become too hard.
Chilling the bars before baking is not optional!
Store airtight in the refrigerator for up to 3 days.
lightly adapted from food.com
Want To Save This Recipe?
Save
Save
Save