Making a Brownie in a Mug is the perfect sweet treat when you have a chocolate craving, but don't want to bake a whole batch of brownies! It's soft, chocolatey and done in 90 seconds!
Make sure to try out my Pumpkin Mug Cake too!
A Brownie In A Mug Will Satisfy Any Chocolate Craving!
When you're looking for a little something sweet, but don't feel like turning on your oven I have THE recipe. This is a single serving brownie cooked right in your microwave in a mug! The whole process takes 5 minutes from mixing to adding a scoop of ice cream.
You get a warm, soft brownie that's perfectly sweet and chocolatey, that you can eat with a spoon right out of the same mug you mix it and cook it in!
When you cook cakes/brownies/cookies in the microwave you can get a rubbery, strange texture. But this recipe I tested over and over and perfected the measurements to get an amazing result. Of course you won't get the exact same chewy edge as a baked brownie, but it's a close second and an amazing option in a pinch!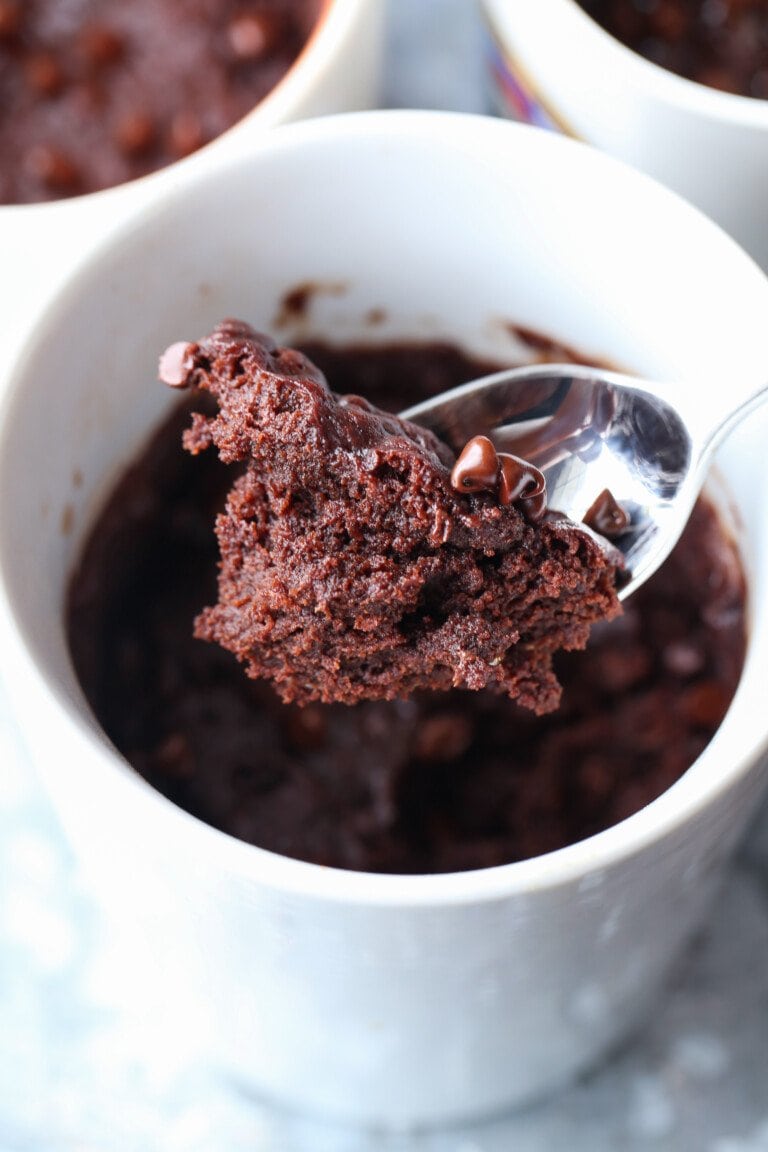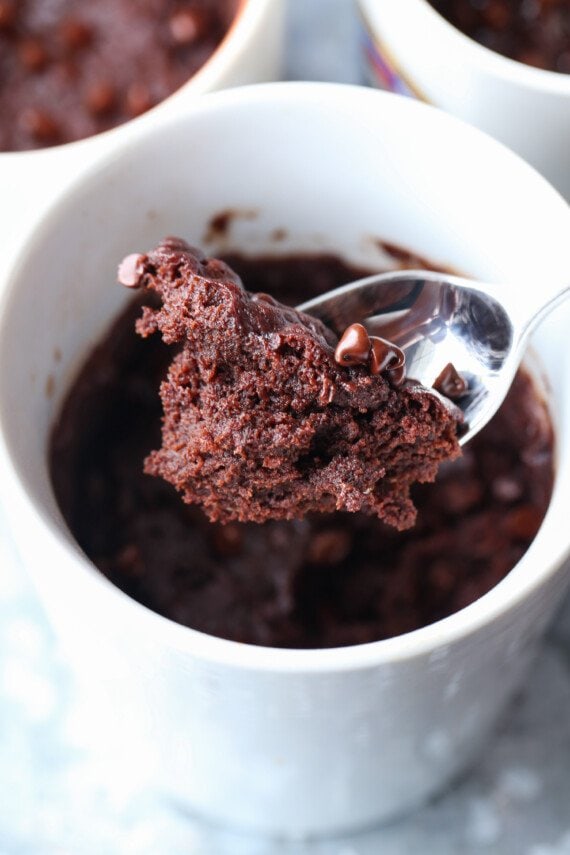 Ingredients:
vegetable oil
water
vanilla extract
granulated sugar
unsweetened cocoa powder
salt
all purpose flour
semi-sweet chocolate chips
CLICK HERE FOR THE FULL RECIPE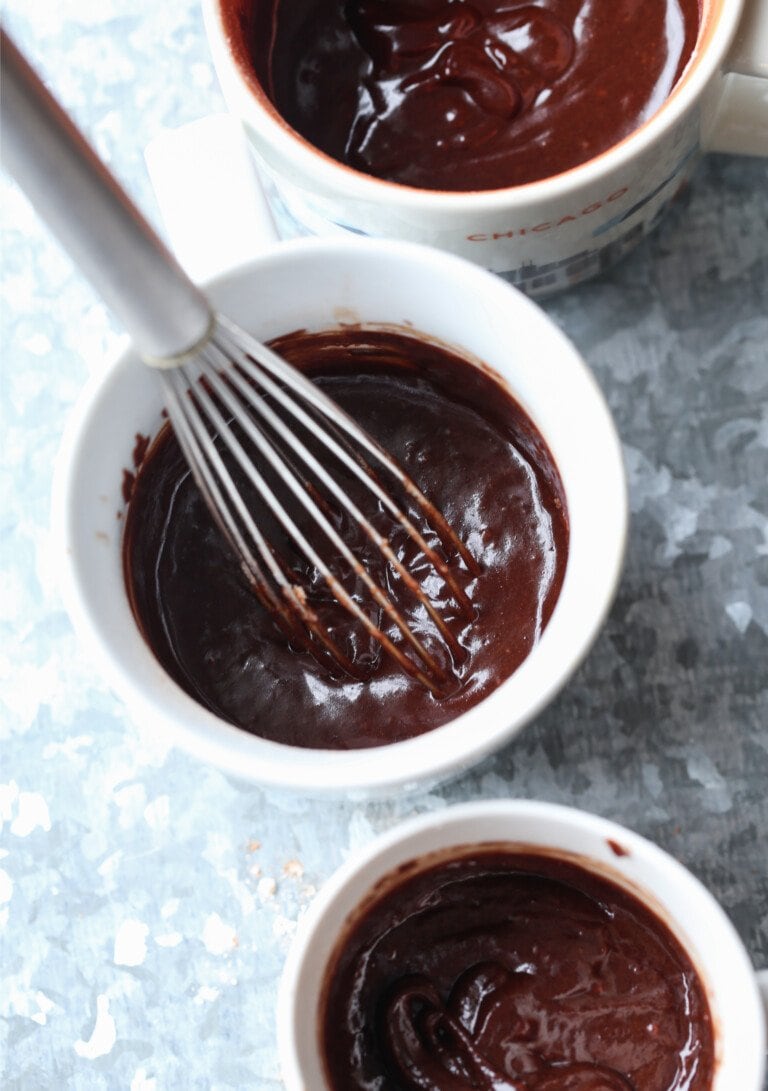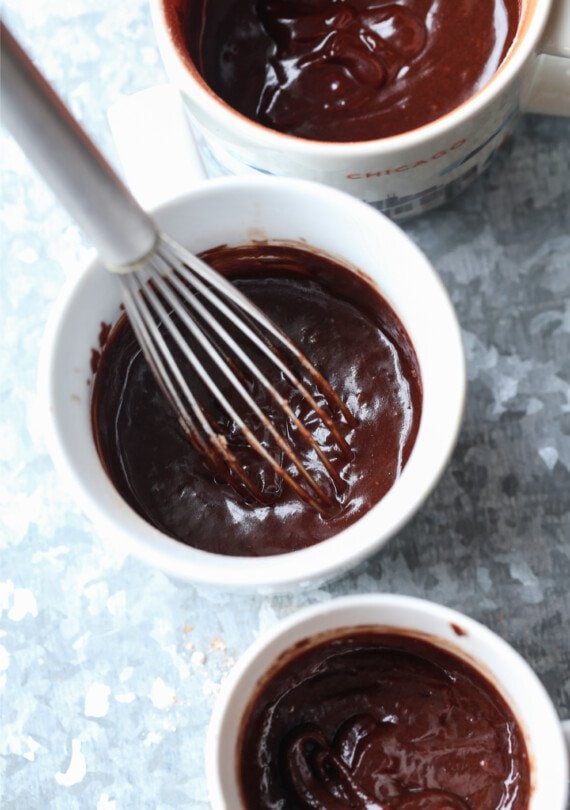 How To Make A Brownie In A Mug:
Literally all you do is mix all the ingredients in your favorite mug and pop in the microwave! It's SO EASY!
What Can You Add Into Your Mug Brownie:
I like to add chocolate chips in my mug brownie, as I included in the recipe, but you don't have to stop there! Get creative! Here are a few fun ideas:
Peanut Butter Chips
White Chocolate Chips
A dollop of peanut butter dropped right into the middle of the batter before you microwave it.
A dollop of Nutella, same as the peanut butter.
A dusting of powdered sugar
A spread of frosting on top when it's warm.
Ice cream!!
Whipped cream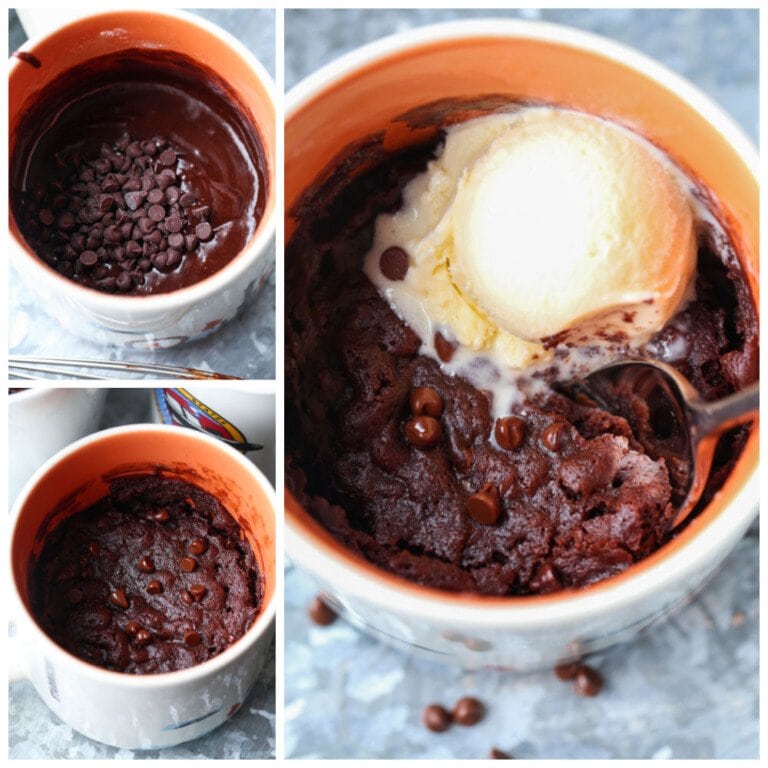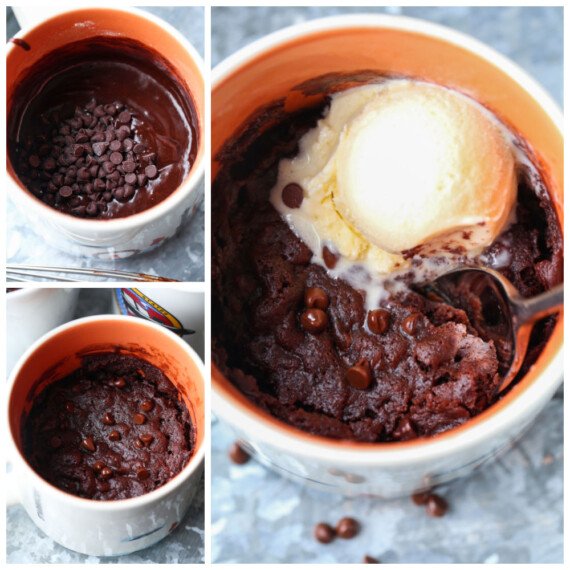 What Size Mug Should You Use?
A large mug is necessary for this recipe to cook properly. If you use a smaller mug, they are generally a little narrower in diameter, which doesn't allow for the centers to cook and the edges over-cook.
I recommend using a 12 – 14 ounce mug, which gives the cooking a little more surface area. Most mugs nowadays are that larger size, so most likely you have one right in your cupboard! If you don't have a larger size mug, you can even use a small bowl. But HERE'S a link to the mug I am using in my photos so you can get a visual idea!
I developed this recipe is in partnership with Imperial Sugar and you can find the full and printable recipe on their site!
PIN for later: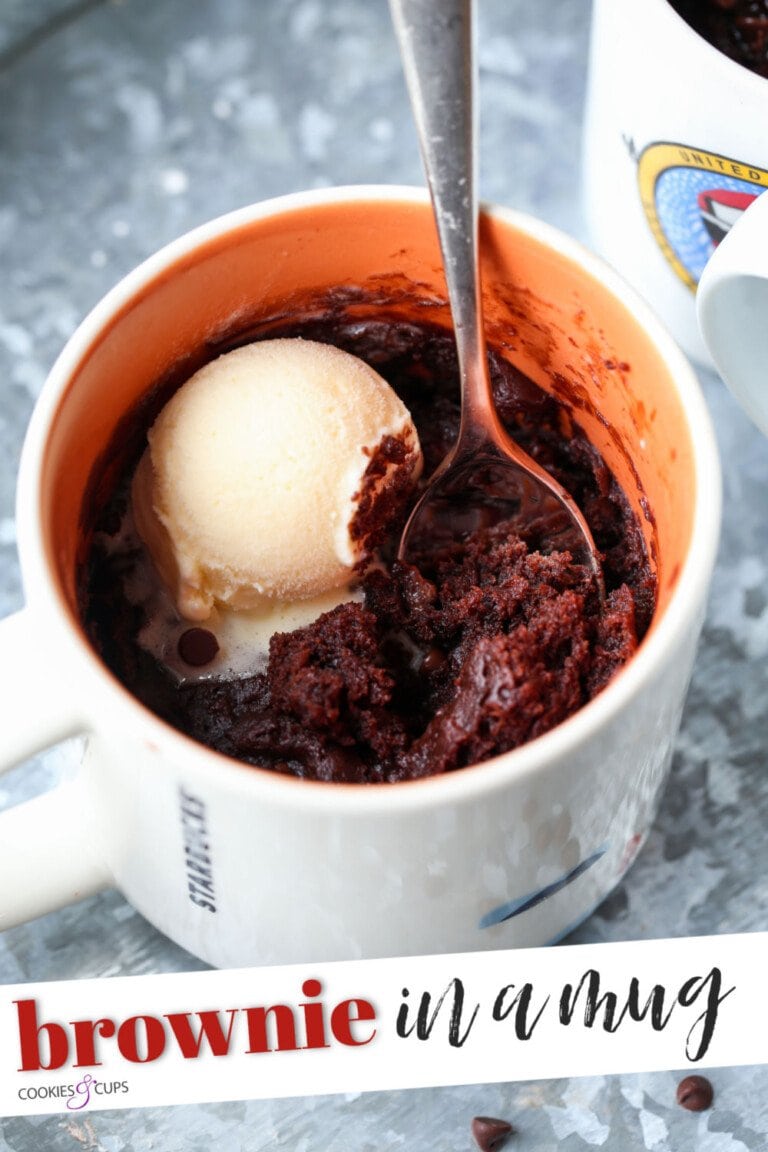 Looking For More Brownie Recipes? Try These: