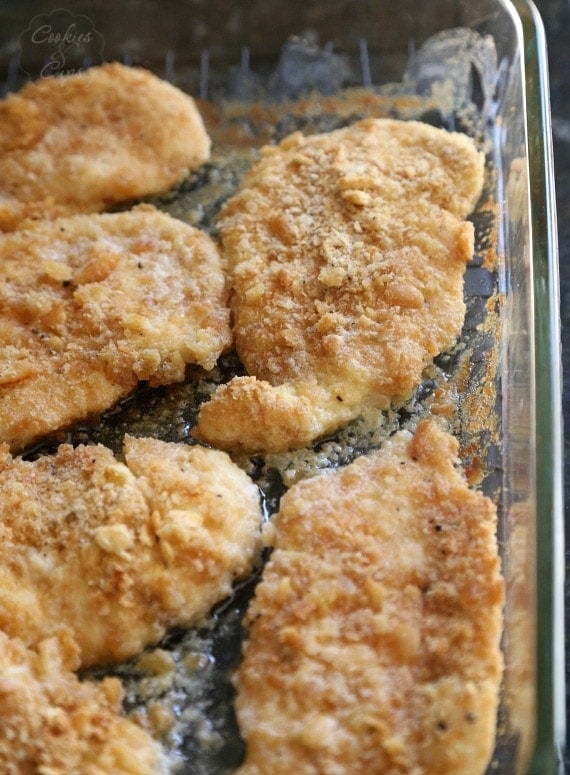 This old fashioned Butter Chicken Recipe is nostalgic, simple and delicious made with buttery Ritz crackers!
Hey hi!
So I'm getting on to you guys with another dinner-meal.
I've decided that actual food needs to be a thing here. I mean, for the past 6 3/4 years (gasp!) I have given you all sweets all the time.
And while my sweet tooth is large and in charge I thought you guys might be interested in what I eat the other half-ish of the time?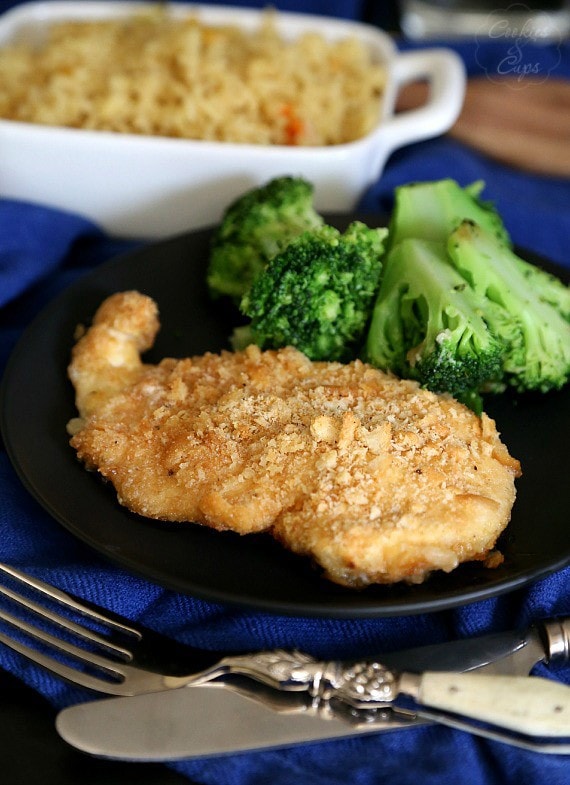 So yeah. I'm doing Butter Chicken. Which is essentially chicken candy, if we're being honest. So I guess I'm not deviating too far.
Baby steps.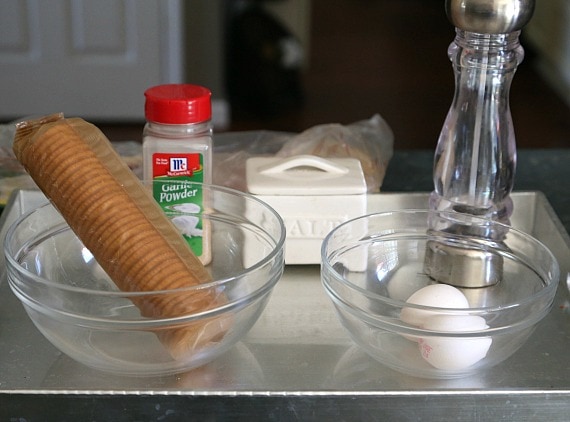 We love this recipe around here because it's super yummy and quick-quick.
My Grandma made it for me when I was little from one of her recipe cards…that I now have today.
AND I usually have everything to make it in my kitchen at all times.
We're Ritz people…all day errday.
Just crush up some Ritz and mix in some salt, pepper and garlic powder. You could easily get more creative with additional spices, but I'm keeping it simple here today.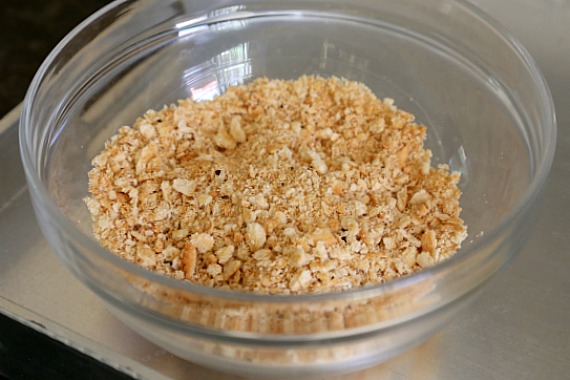 Coat your chicken breasts with beaten eggs and the cracker mixture and place them in a 9×13 baking dish.
Next grab your buttah…I used Challenge Butter..it's my favorite lately!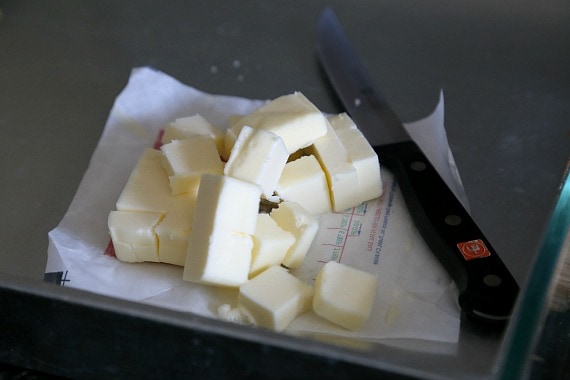 Just randomly scatter it all over the chicken.
Also, FYI I bought the already trimmed chicken that is sliced thin. You don't have to…BUT if you use thicker chicken breast, you'll have to adjust the bake time.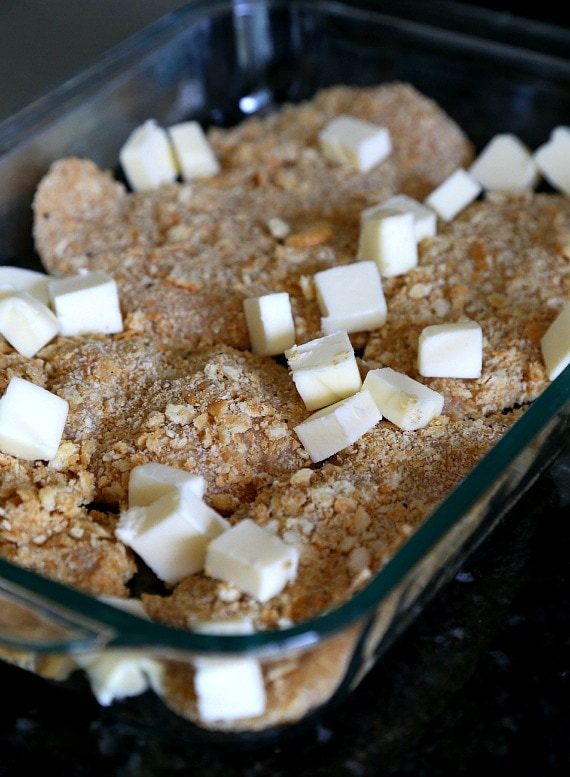 See how pretty it looks when it's done?
I wanna…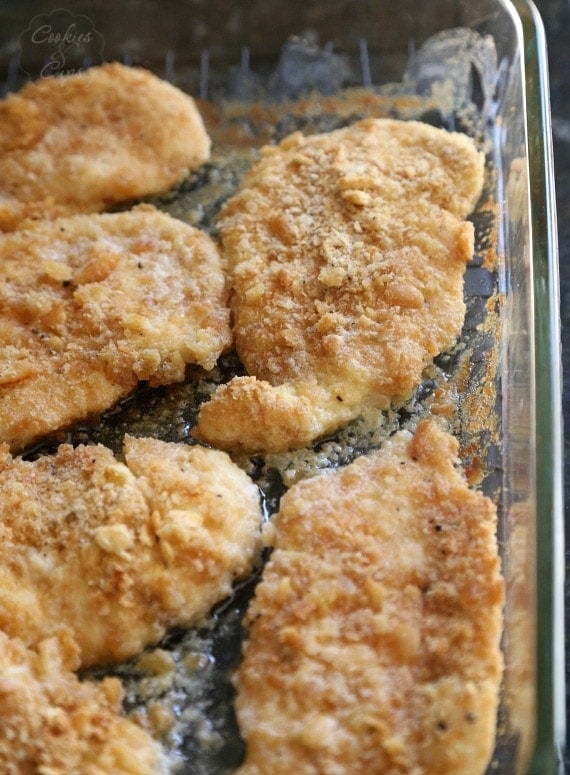 I usually serve it with a green veggie and some rice.
Easy everyday food.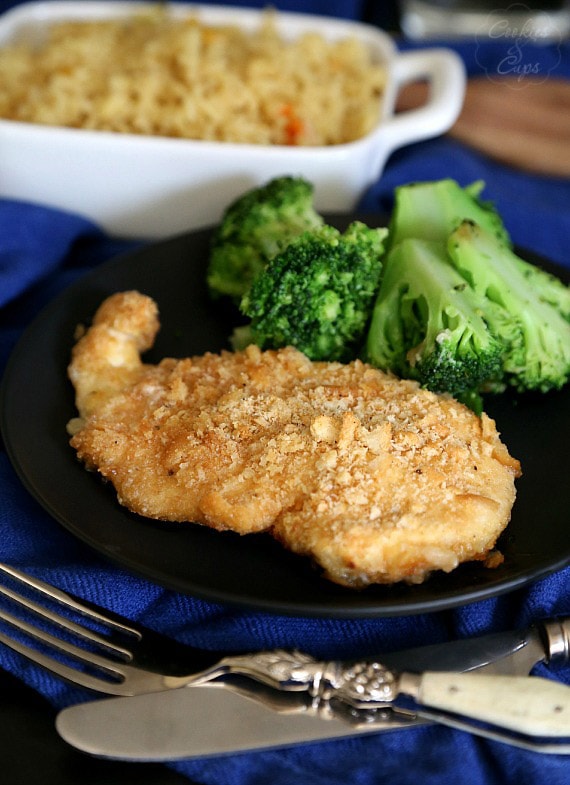 Dig in!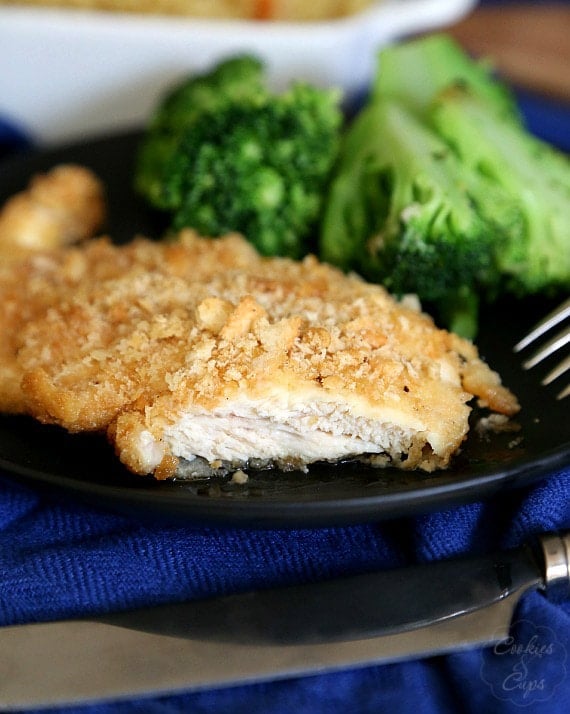 Print
---
---
Ingredients
1

–

1/4

pounds lean boneless chicken breasts pounded or sliced thin (approx

1/2

inch)

2

eggs, whisked

1

sleeve Ritz Butter round crackers (about 30), crushed

1 tsp

salt

1 tsp

black pepper

1/2 tsp

garlic powder

1/2 cup

butter, cut into cubes ( I used Challenge Butter)
---
Instructions
Preheat oven to 375°
In medium bowl combine crushed crackers, salt, pepper and garlic powder.
Rinse and pat each chicken breast dry. Dip each breast into the whisked eggs and then into the cracker mixture, coating evenly.
Place chicken into a 9×13 baking dish. Scatter the cubes of butter around the chicken in the baking dish and bake for 25-30 minutes until chicken is cooked through and juices run clear.
Serve immediately, spooning extra butter on top of the chicken if desired.
Save
Save