These Coconut Chocolate Chip Cookies are my new favorite way to make chocolate chip cookies! The coconut oil gives them a great flavor and the shredded coconut amps up the sweetness! LOVE these!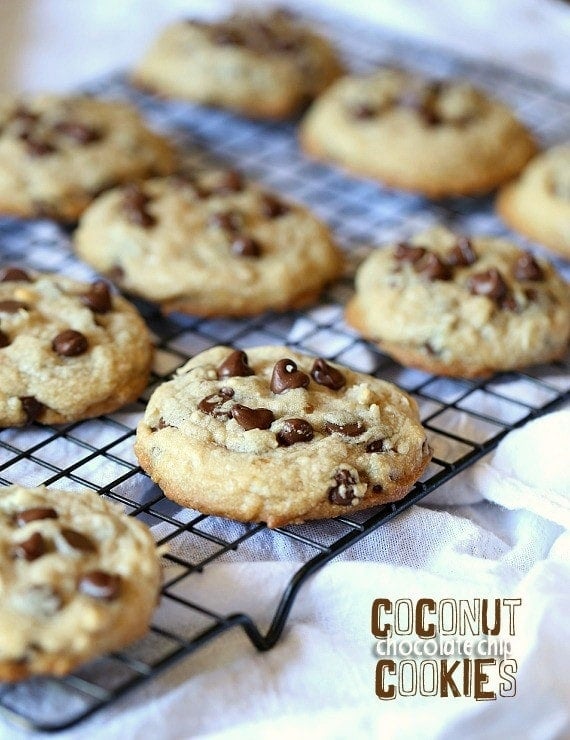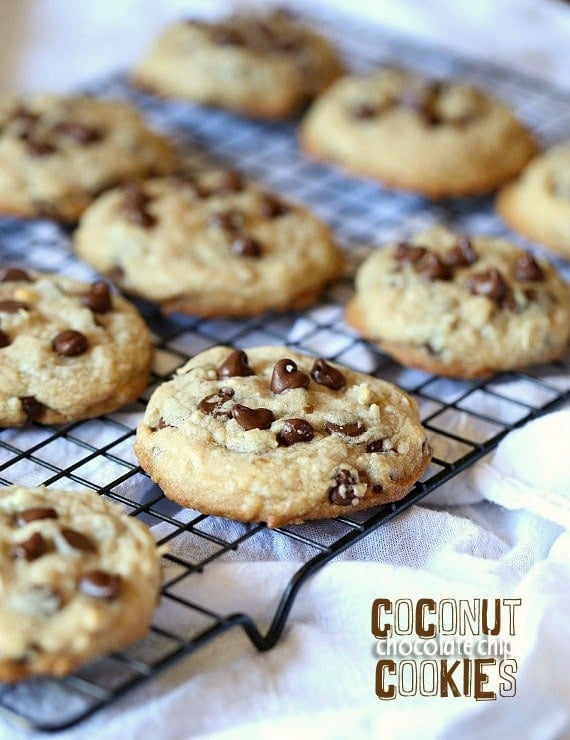 Just when you thought I couldn't come up with another version of a chocolate chip cookie recipe.
I know, it's a disease.
ANNND I have officially become a cliche making these with coconut oil.
But I have to say that they were too good not to share.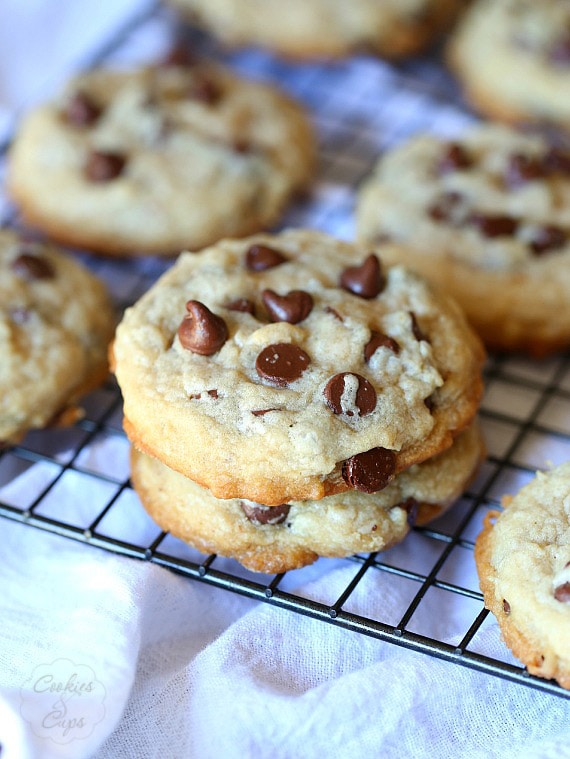 I actually made them just to see what all the coconut oil hype was about…because I have to say that I have cooked with it before and wasn't that impressed.
Well, I figured out why…I had been using the all wrong kind of coconut oil. All wrong.
I mean, if there is such a thing.
My husband went to the store a few weeks ago and picked up THIS coconut oil…so I decided to give it a go, because it smelled much more coconutty than the kind I had bought in the past.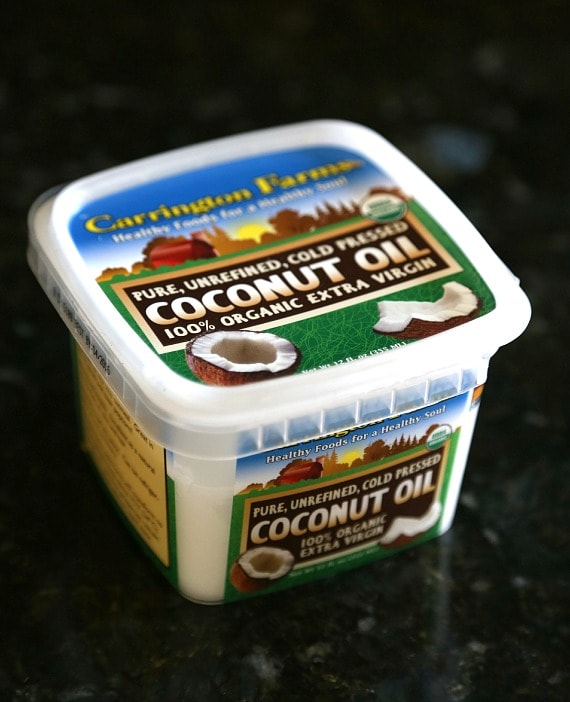 After further inspection of the label this coconut oil is "pure, unrefined, cold pressed".
Now I'm no expert, but unrefined seems better than the "refined" version I had bought before.
And it actually smelled and tasted like coconut.
SO if coconut isn't your thing, maybe this isn't for you…maybe then go for the refined version…
BUT if you like a subtle coconut flavor this is your jam. And because I like to OD on anything good we bought THIS container of the stuff to last us the next 100 years.
Anyway, moving onto the cookies. The recipe is fairly standard.
And to amp up the coconutty-ness of it all I mixed in some flaked sweetened coconut. Yep I did.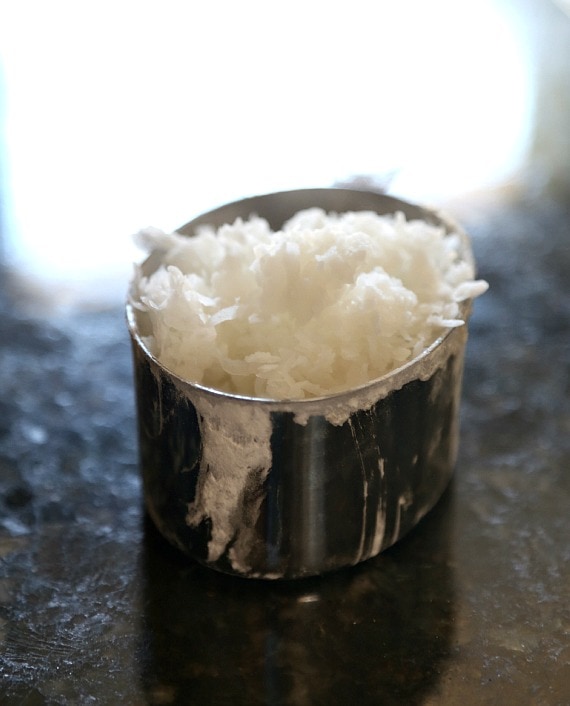 The oil is a solid, but it's super soft and actually gets liquidy if it's in a warm climate.
My house is fully air conditioned because I'm allergic to sweat, so my coconut oil was solid…which is how I measured it.
Also, if you don't use unrefined, cold pressed coconut oil, you will still end up with great cookies, they just won't have the same flavor. Trust me, I've tried!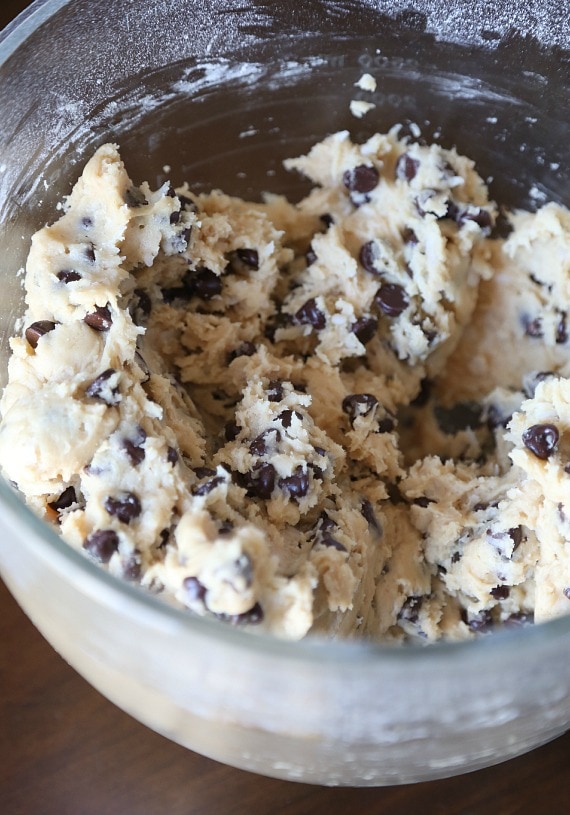 The dough…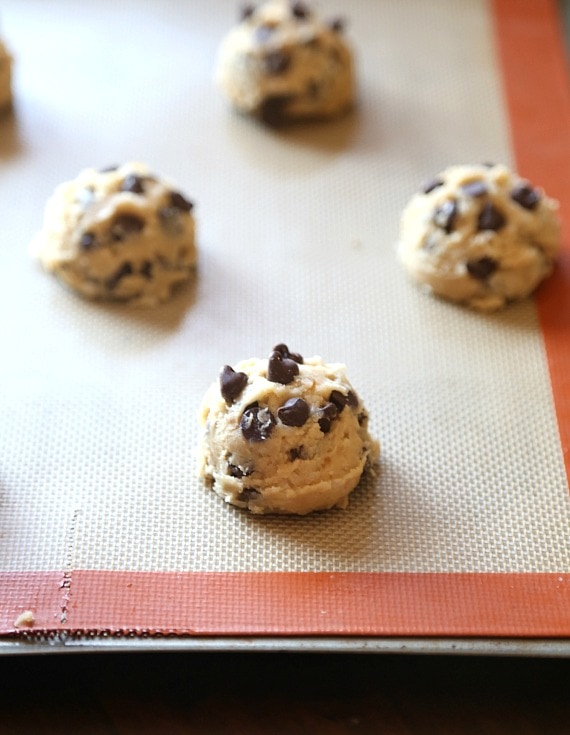 And the baked cookies.
Seriously good.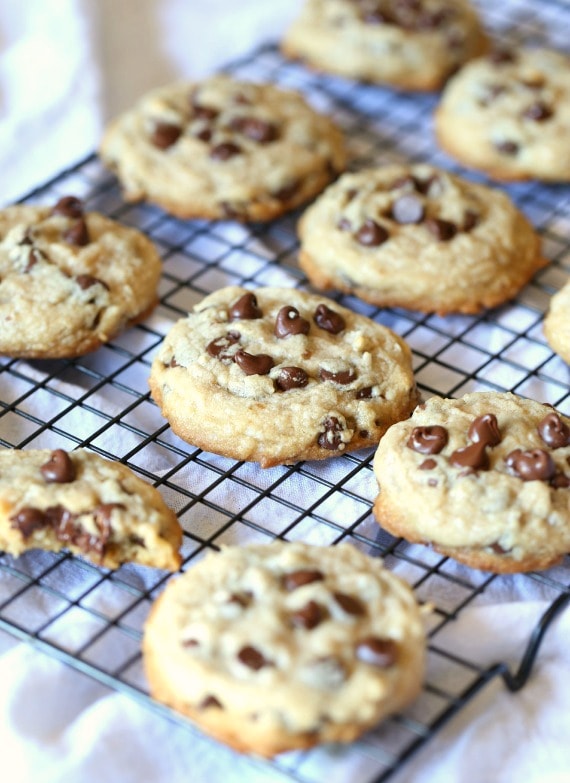 The insides are tender and soft, while the edges have only the slightest crisp. The perfect cookie!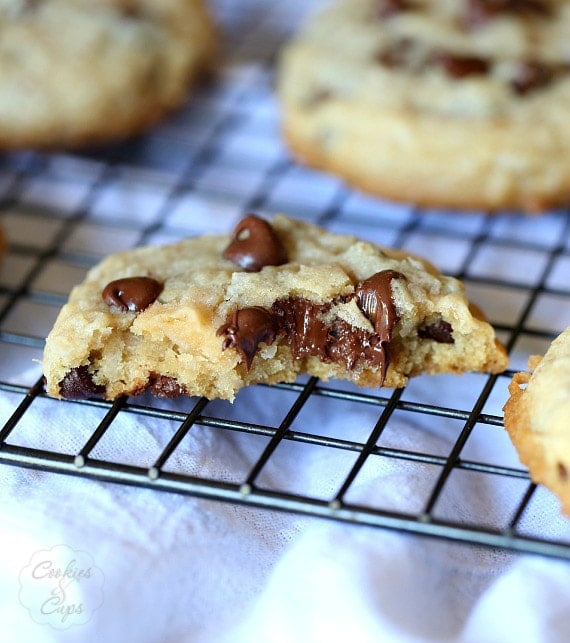 *Again, if you don't use the cold pressed, unrefined coconut oil you will most likely not end up with the same flavoring as the cookies I made.
We found our coconut oil at our local supermarket, but if you can't find it there amazon has it!!
Print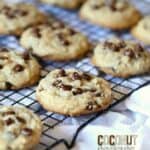 Coconut Chocolate Chip Cookies
---
1 cup

coconut oil, in it's solid state

1 cup

light brown sugar

1/4 cup

granulated sugar

2

eggs

2 tsp

vanilla

1 tsp

salt

1 tsp

baking soda

2 tsp

corn starch

2 1/2 cups

flour

1 cup

flaked sweetened coconut

2 cups

chocolate chips
---
Instructions
Preheat oven to 350°
Line a baking sheet with parchment paper or a silicone baking mat. Set aside.
In mixer beat coconut oil and both sugars until mixed well. Add in eggs and vanilla and continue mixing until smooth, scraping sides as necessary.
Add in salt, baking soda and corn starch and mix until incorporated.
With mixer on low mix in flour until dough forms.
Stir in coconut and chocolate chips until mixed evenly.
Using cookie scoop or spoon drop cookie dough by onto prepared baking sheet. I made mine with my 3 Tbsp cookie scoop.
Bake for 9-10 minutes until edges just turn golden brown.
Transfer cookies to a wire rack to cool
---
Want To Save This Recipe?
Find more recipes like this:
*this post contains amazon affiliate links