This Milk Chocolate Drizzled Kettle Corn is a fantastically easy last minute snack! Perfect for a get-together, gifting or movie night!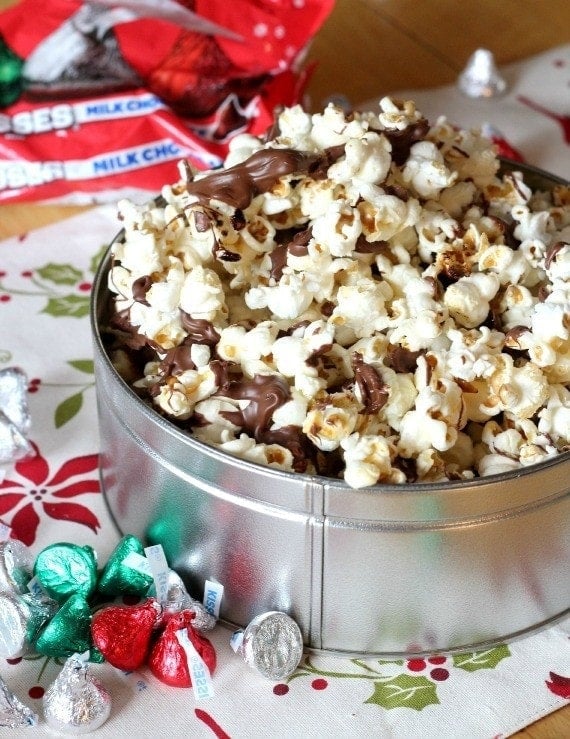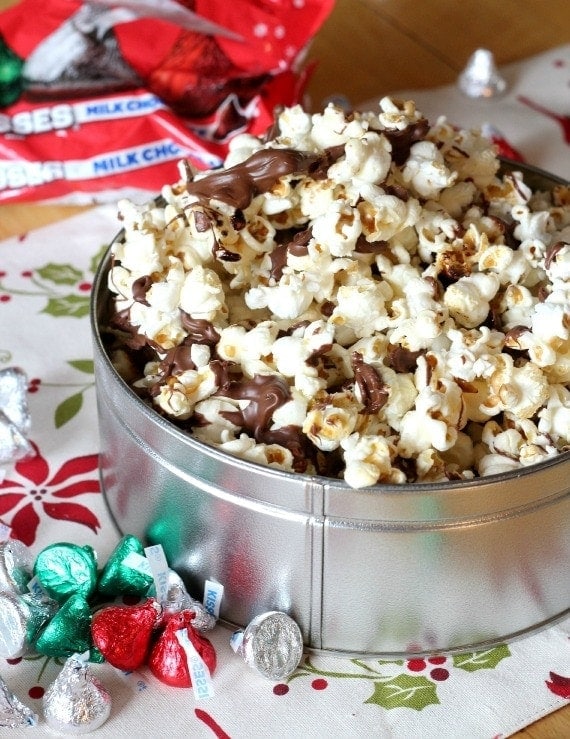 Popcorn is a perfect holiday snack food, and this recipe is super fun for the holidays! My family and I love to make a big batch of this kettle corn when we sit down to watch a movie together or prior to a big family gathering.
The salty-sweet combo, plus the addition of HERSHEY'S KISSES Brand Milk Chocolates, makes this kettle corn hard to resist. Plus, if you wanted to give party guests a batch to take home, you can simply package up in little treat bags.
And today with a little help from Hershey's Kisses I've taken a simple Kettle Corn recipe and made it completely festive and unique!
With the holiday literally around the corner, it's awesome to have a simple treat in your back pocket to be able to whip up while sitting around drinking hot chocolate!
Let's talk about the details…
I made a batch of my favorite kettle corn. You make it on the stove top and it's literally done in minutes.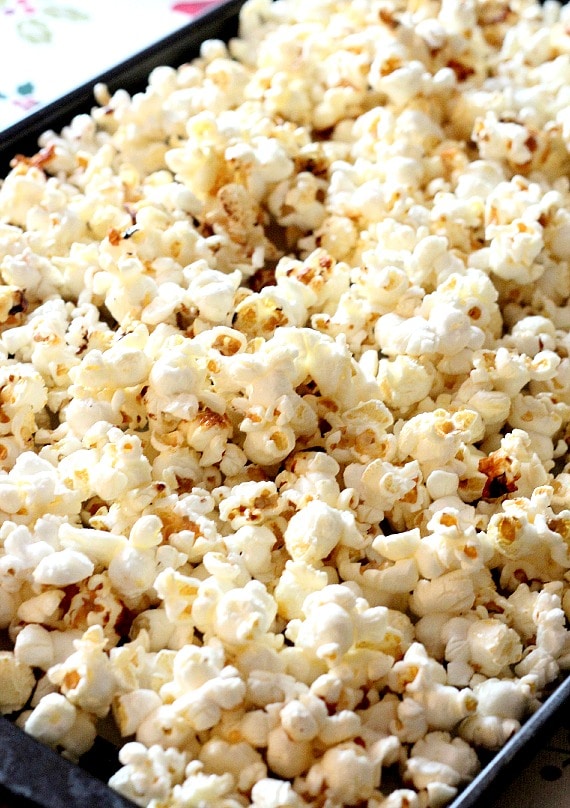 And while you could easily stop there, you shouldn't.
Not when there's milk chocolate involved!
Grab some Hersey's Kisses…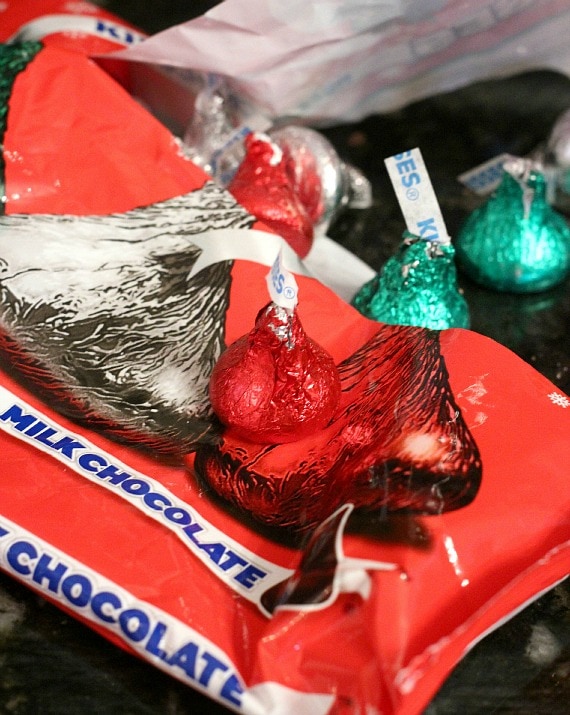 Unwrap them and melt them up! I melted mine over a double boiler, but you could easily melt them in the microwave at 50% power, stirring after every 30 seconds.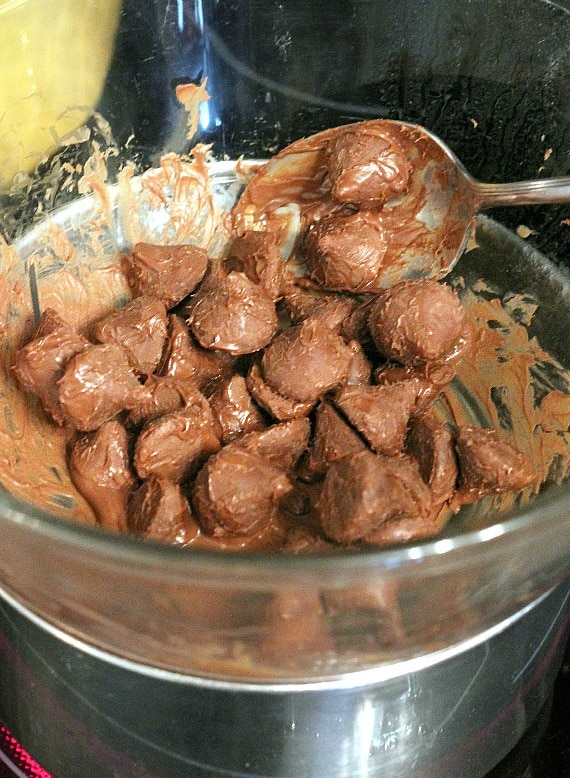 Then just drizzle that delicious Hershey's chocolate over top the kettle corn…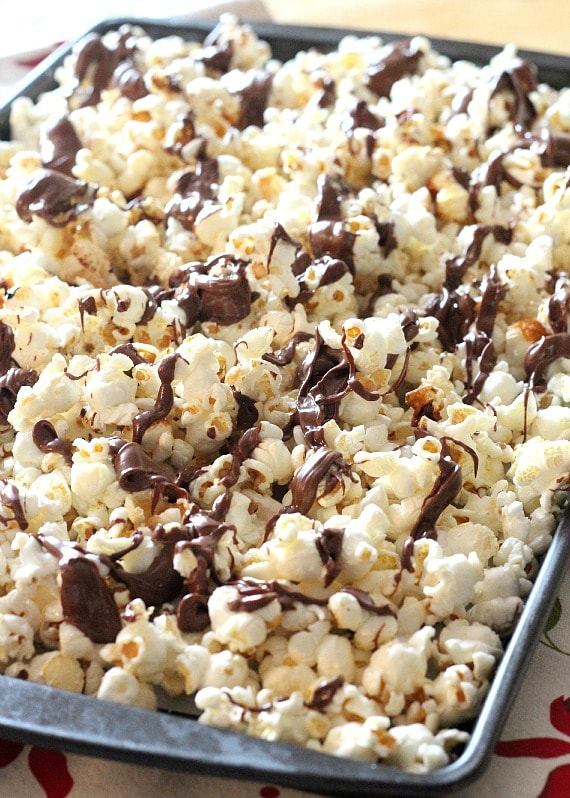 Add some holiday sprinkles to make it colorful and fun…and even leave some Kisses un-melted to add to the mix for extra chocolate. Because, extra chocolate…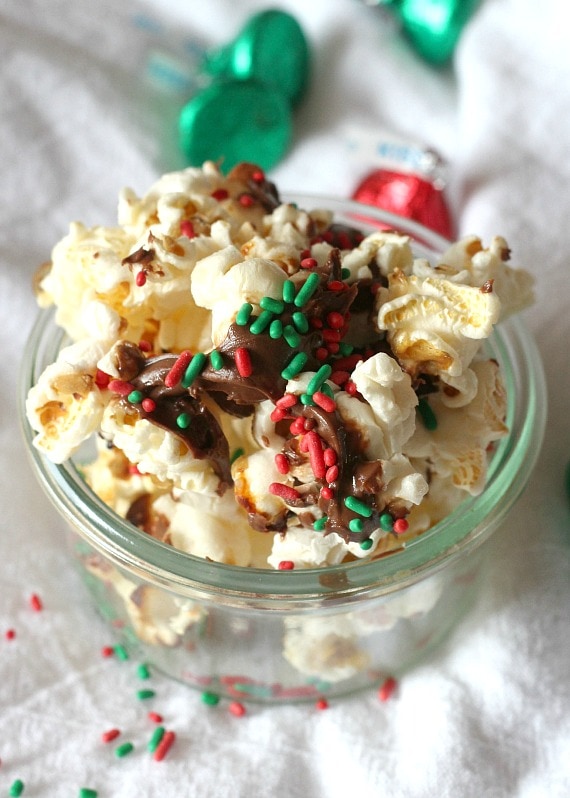 Wishing you a fantastic holiday!
For more information and holiday inspiration, visit www.hersheyskisses.com
Print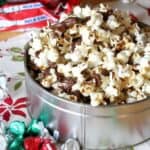 Chocolate Drizzled Kettle Corn
---
Description
makes one batch Kettle Corn
---
1

bag (11oz) of HERSHEY'S KISSES Brand Milk Chocolates

1/2 cup

popcorn kernels (unpopped)

1/3 cup

sugar

1/4 cup

vegetable oil

1 teaspoon

kosher salt

3 tablespoons

red and green sprinkles
---
Instructions
Line a counter or prep space with wax or parchment paper.
In a large pot, heat vegetable oil over medium-high heat.
Place 3 popcorn kernels in the pot to test the heat of the pan and oil. When your 3 "test" kernels pop, add in the remaining kernels and sugar, stirring quickly until coated.
Using potholders or oven mitts, cover the pot and immediately start shaking the pot back and forth, keeping the kernels moving in the hot pan so they don't burn. Occasionally lift the pan off of the burner while shaking.
Continue shaking the pot to keep the kernels popping. It will take approximately 1-2 minutes to complete. When the popping slows to 1 second in between pops, immediately remove the pot from the heat, continuing to shake the pot, and empty onto a large baking sheet to stop the cooking.
Immediately sprinkle with salt.
Transfer all of the kettle corn onto the wax or parchment paper you set up in step one, being sure that the kettle corn is spread out in an even layer.
Unwrap all of your HERSHEY'S KISSES Brand Milk Chocolates and discard the foils.
Set aside a handful of the unwrapped chocolates and melt the remaining chocolates in a double broiler.
Once fully melted, drizzle the chocolate over the kettle corn using a spoon.
Add-in the remaining unwrapped chocolates and sprinkle with red and green sprinkles for a festive treat.
---
Want To Save This Recipe?
*I was compensated for this by Hershey's, but all opinions are my own. You guys know I love my Hershey's!