This Coconut Poke Cake is a coconut lovers dream! Soft, tender cake, with a sweet coconut glaze, and topped with fluffy, whipped coconut frosting is easy to make and absolutely delicious!
This recipe is in partnership with my friends at Imperial Sugar. CLICK HERE FULL and PRINTABLE RECIPE!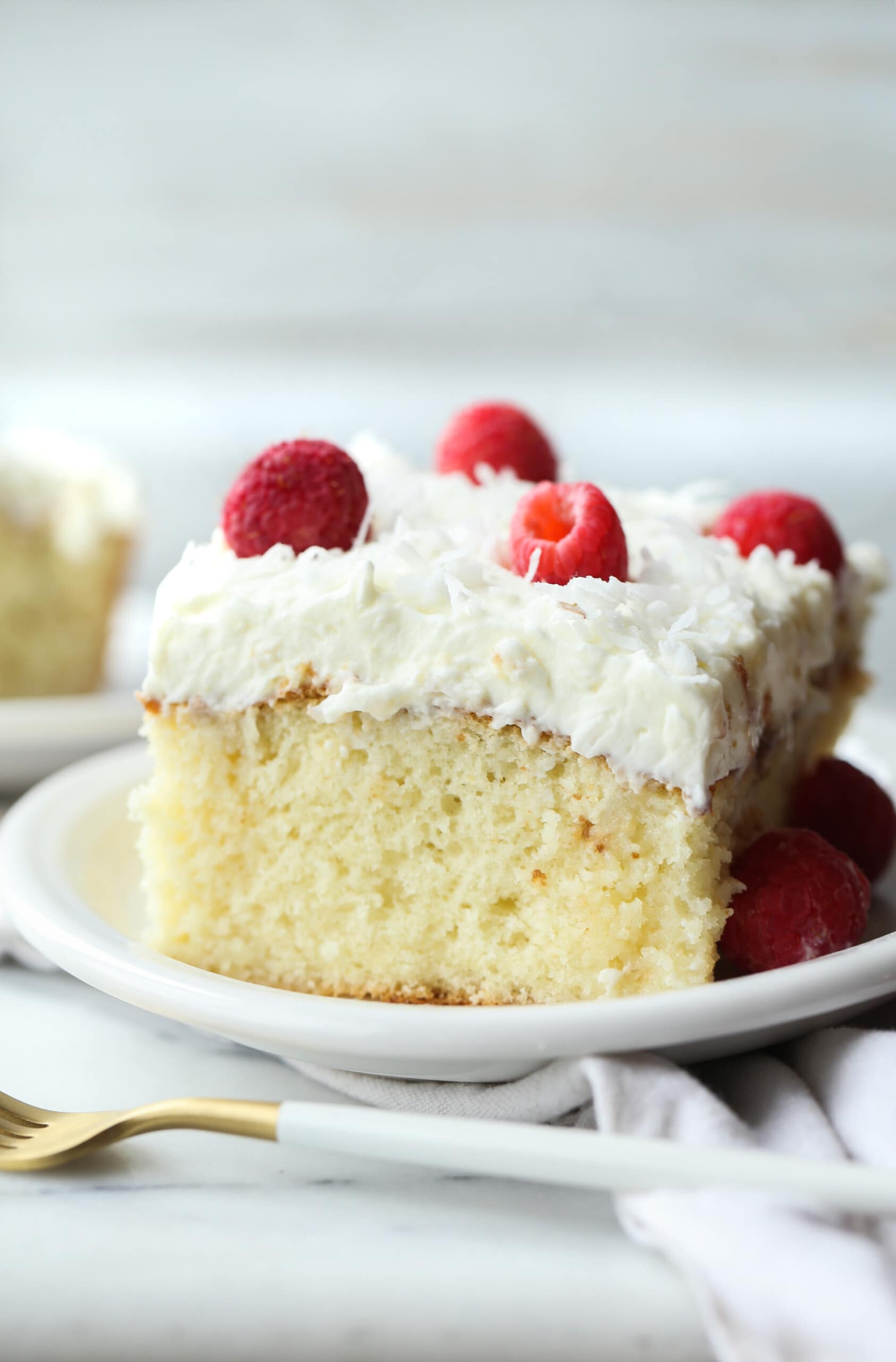 Coconut Poke Cake Is So Dreamy!
This Coconut Poke Cake is an absolute favorite! The moist cake is topped with a sweet mixture of Cream of Coconut and Sweetened Condensed Milk and frosted with the most unbelievably fluffy whipped frosting!
The texture of this cake is a lot like a Tres Leches Cake, but not quite as wet. It's both fluffy and light, while still staying incredibly moist.
What Is A Poke Cake?
A poke cake is a sheet-style cake baked in a 9×13 baking pan that you literally poke holes into after it's baked and then pour a filling on top to fill the holes. In this recipe I use a fork to poke the holes because the filling/glaze is thin enough that the small holes of a fork will work perfectly without creating mushy bits.
If you make a thicker filling like in my Chocolate Poke Cake, you will need to poke larger holes, using the back of a wooden spoon, as that is a much thicker mixture. A lot of poke cakes use a pudding-type filling that works great for the larger holes as well. But like I said, this is a thinner, more glaze-style topping, so small holes are great!
Cake Ingredients:
Click here for the FULL RECIPE
1 box white cake mix + ingredients on the box
coconut extract
flaked coconut
sweetened condensed milk
Cream of Coconut
Frosting Ingredients:
Let me explain the magic of this frosting to you…you're going t see cream cheese listed in the ingredients, but please note it doesn't taste like cream cheese at all! It's the lightest, fluffiest whipped frosting ever, and the cream cheese just adds stability! Silkier and richer than whipped cream, with a subtle sweetness that pairs well with this sweet cake!
cream cheese
powdered sugar
heavy whipping cream
coconut extract
flaked coconut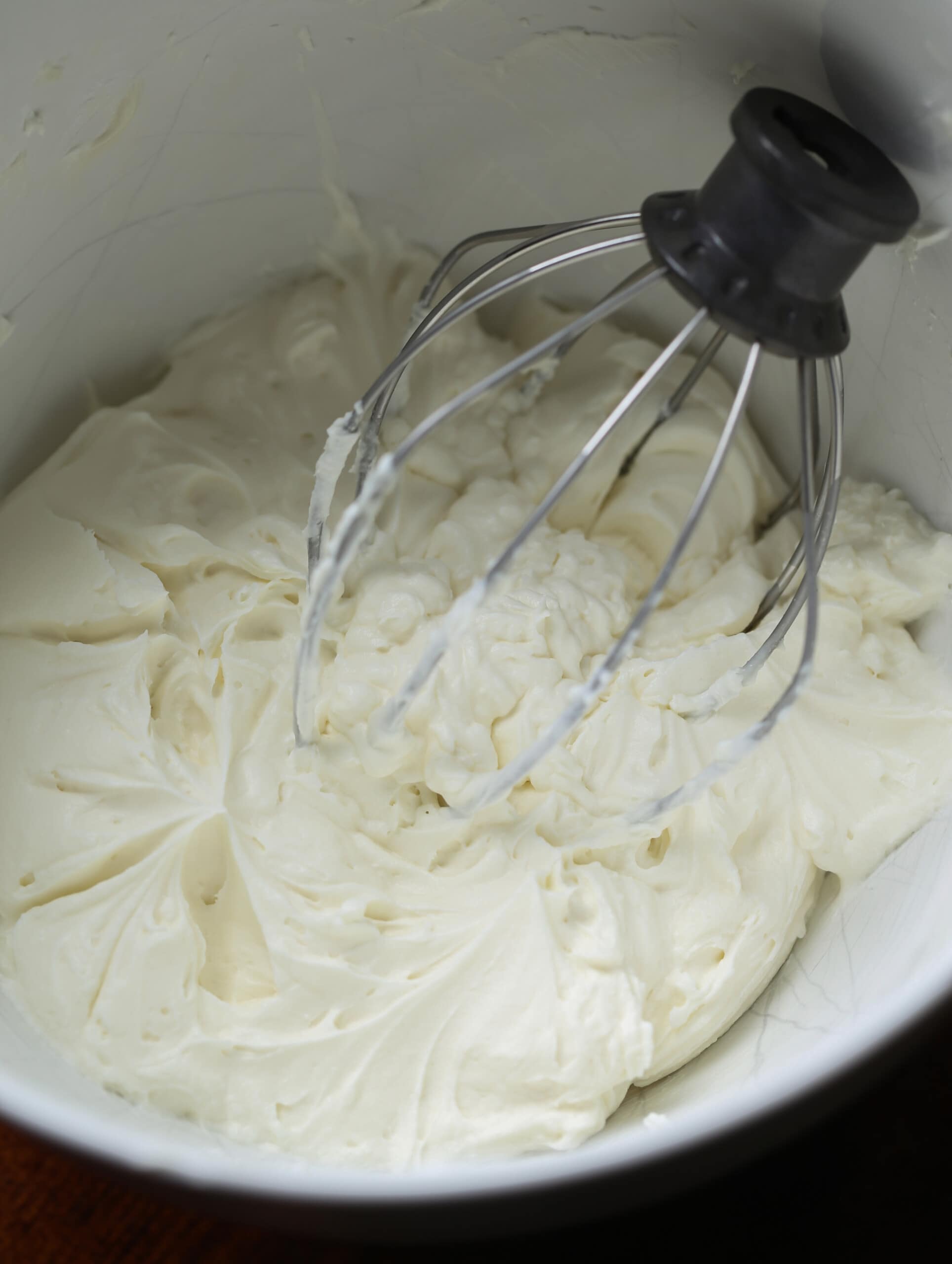 Other Variations:
This recipe can be played around with if you would like to get creative! Here are a few ideas:
Swap out the frosting for a less sweet option like whipped cream or Cool Whip.
Top this with chocolate frosting and sliced almonds to make an Almond Joy Poke Cake!
Try garnishing this with different kinds of fruit! Coconut pairs really well with so many berries!
Turn this into a Pina Colada Poke Cake by topping it with crushed pineapple before you frost it!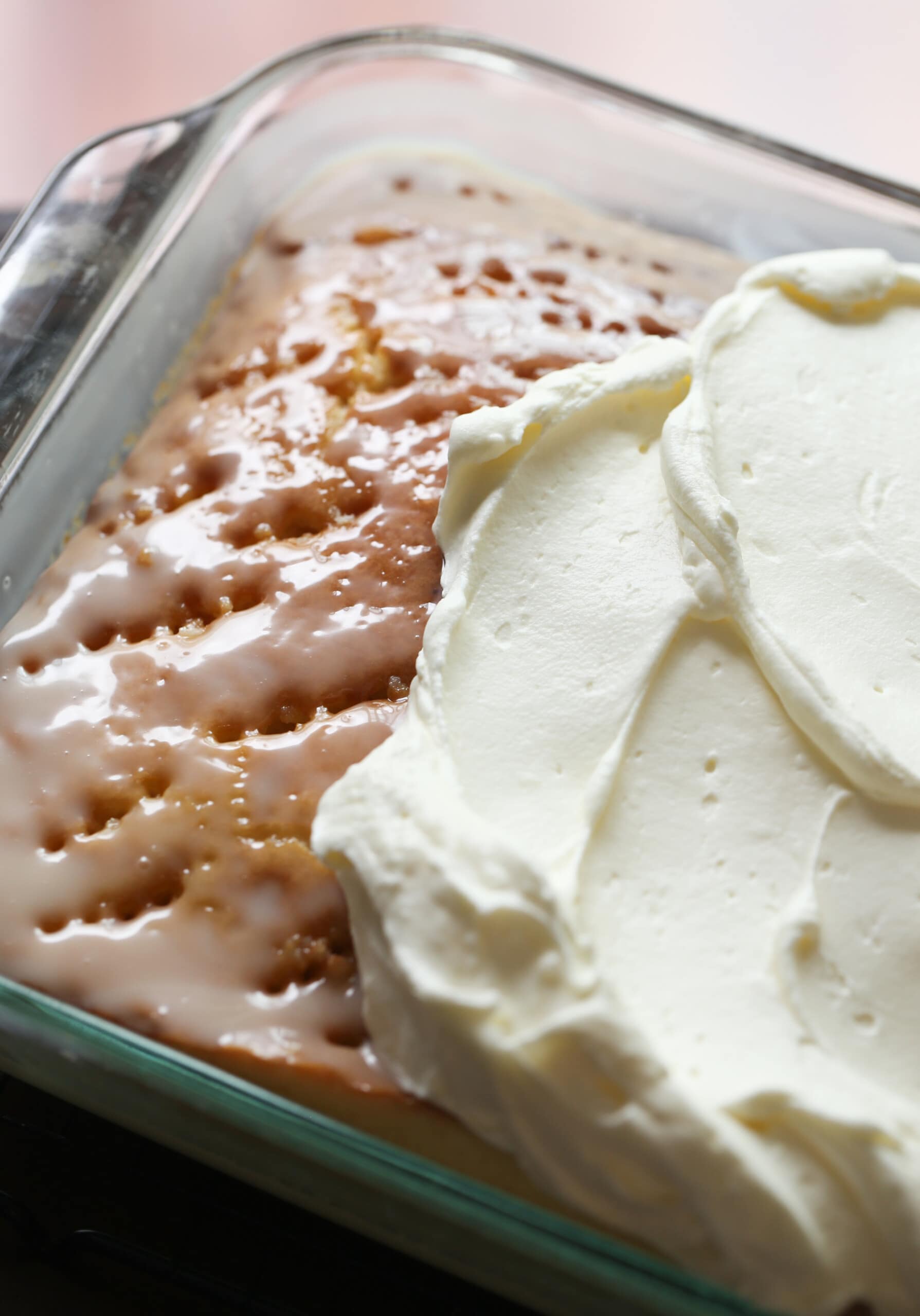 How To Store This Coconut Poke Cake?
This cake will need to be stored in the refrigerator. If you would like to serve it right after you make it, it will be fine at room temperature, but the longer this cake sits, the more moist it will become, so I like to chill it in the refrigerator for at least 2 hours before serving, so the cake has time to soak up all the delicious coconut glaze!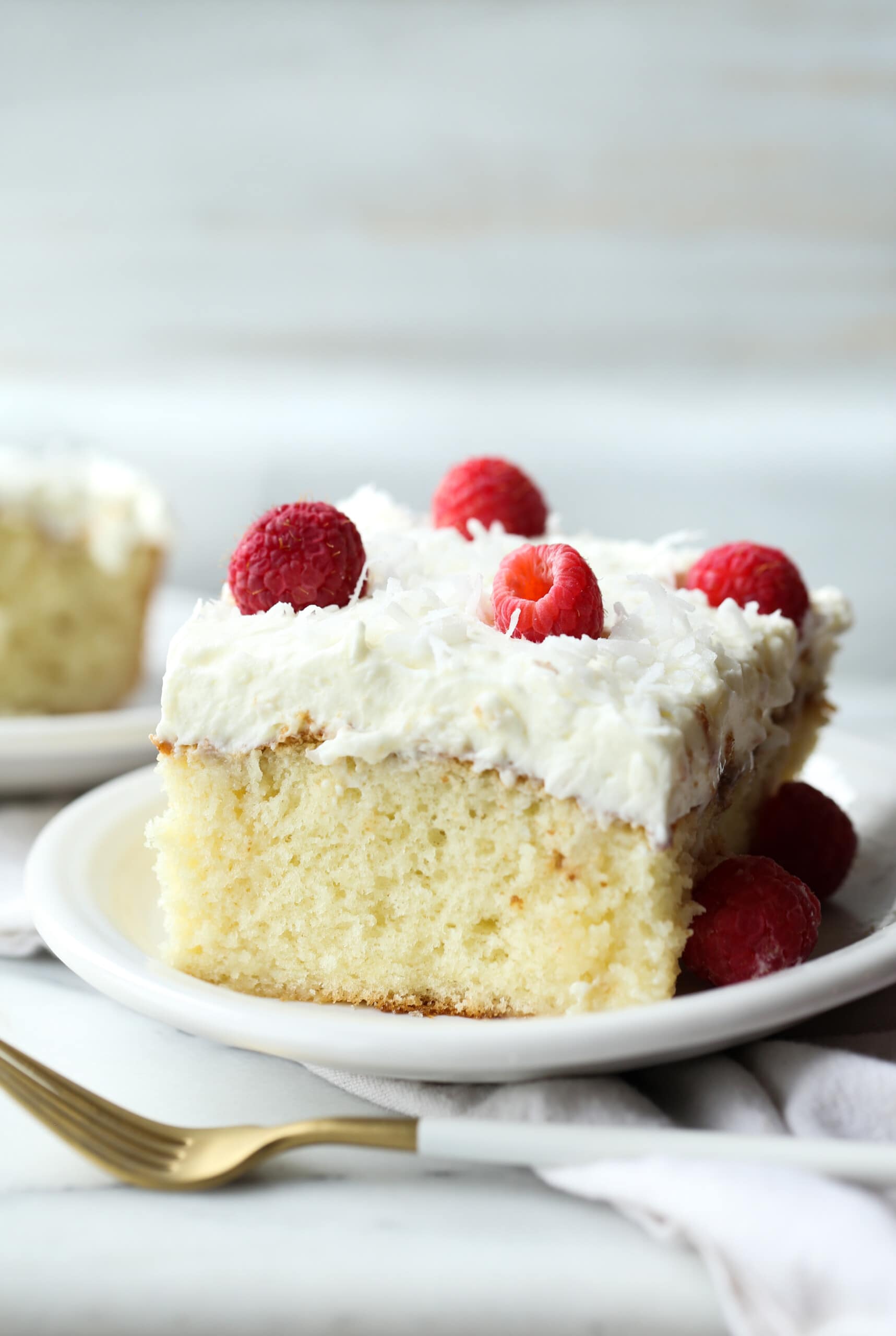 Can You Make This In Advance?
Yes, absolutely! This is a great cake to make a day in advance if you're entertaining. Plus, it's made in a 9×13 pan which is easy to store in your refrigerator!
And again, make sure to check out the FULL recipe over at Imperial Sugar!
PIN for later: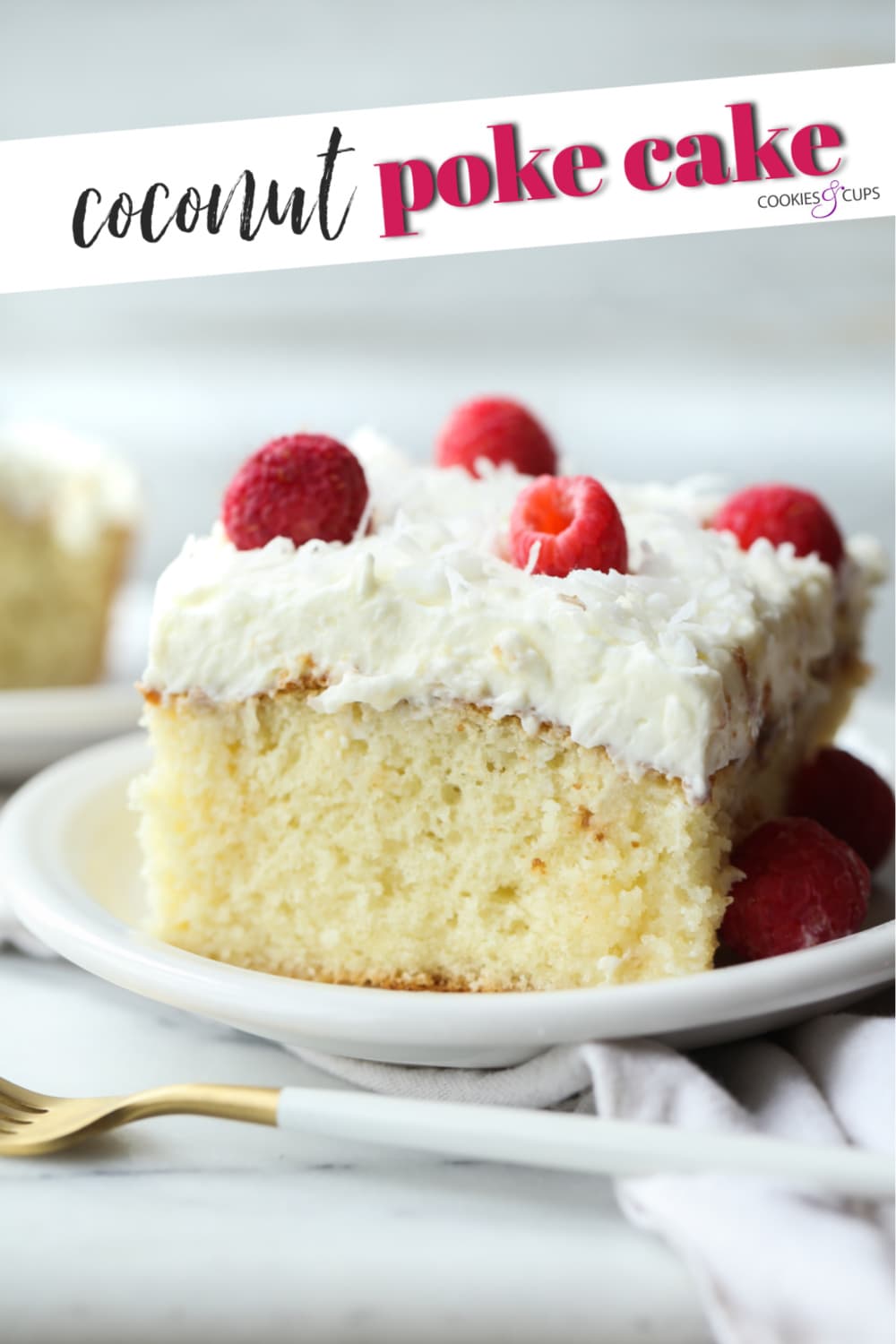 Make sure to try my favorite Coconut Cake recipe too if you're looking for a classic layer cake! It's the best!