I've teamed up with Mirum Shopper to create this Crunchy Autumn Chicken Salad. It's packed with flavor and texture and is the perfect balance of sweet and savory in a quick lunchtime meal.
I am always looking for new ideas for school lunches. My kids buy their lunch at school from time to time, but we pack lunches a lot as well. While they are always happy to eat a PB&J or a ham and cheese, they do like a little variety.
Chicken salad is one of those fun foods that is completely open to adaptation. You can add in lots of goodies, or just keep it simple. I like to let my kids pick and choose what we add in, because not only is cooking together a fun bonding experience, it gives them a say in what they're eating.
They like to get creative, which makes me happy when I see them trying new things. And like I said, chicken salad is a great "base" recipe to really make your own!
I like to start my chicken salad with a rotisserie chicken. It's a great time saver and they taste great! Also, I ALWAYS use Hellmann's Mayonnaise in my chicken salad. It's a non-negotiable. It's leaps and bounds better than any other mayonnaise. (FYI – Target is offering buy 2 Hellmann's or Best Foods items for $7 right now AND Buy 3 Get One Free on Knorr® products. See below for more details!)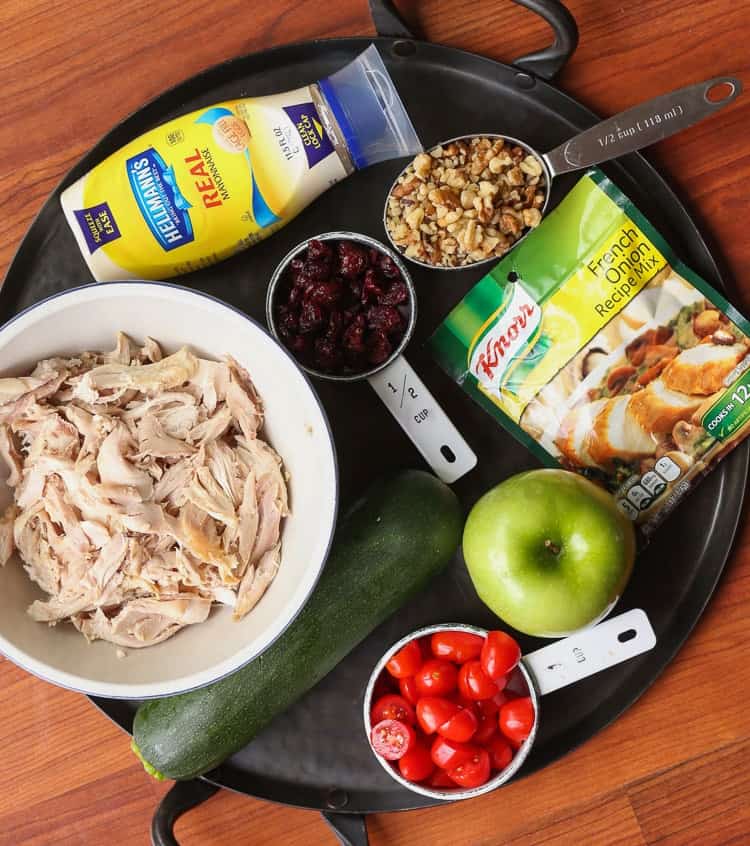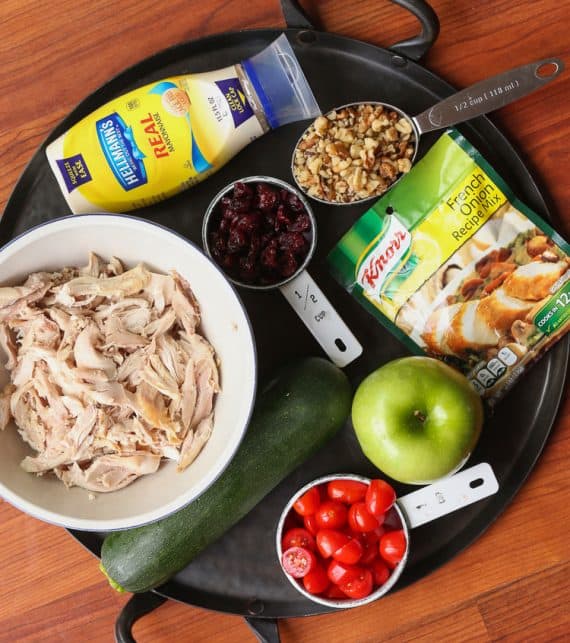 Also what I really love that we tried in this chicken salad is we mixed Knorr® French Onion recipe mix right into the mayo. I had the idea when we were pulling out ingredients and it just made perfect sense! There is so much flavor in those little packets, and flavoring your mayonnaise to mix in the chicken salad is a pretty genius idea if I do say so myself!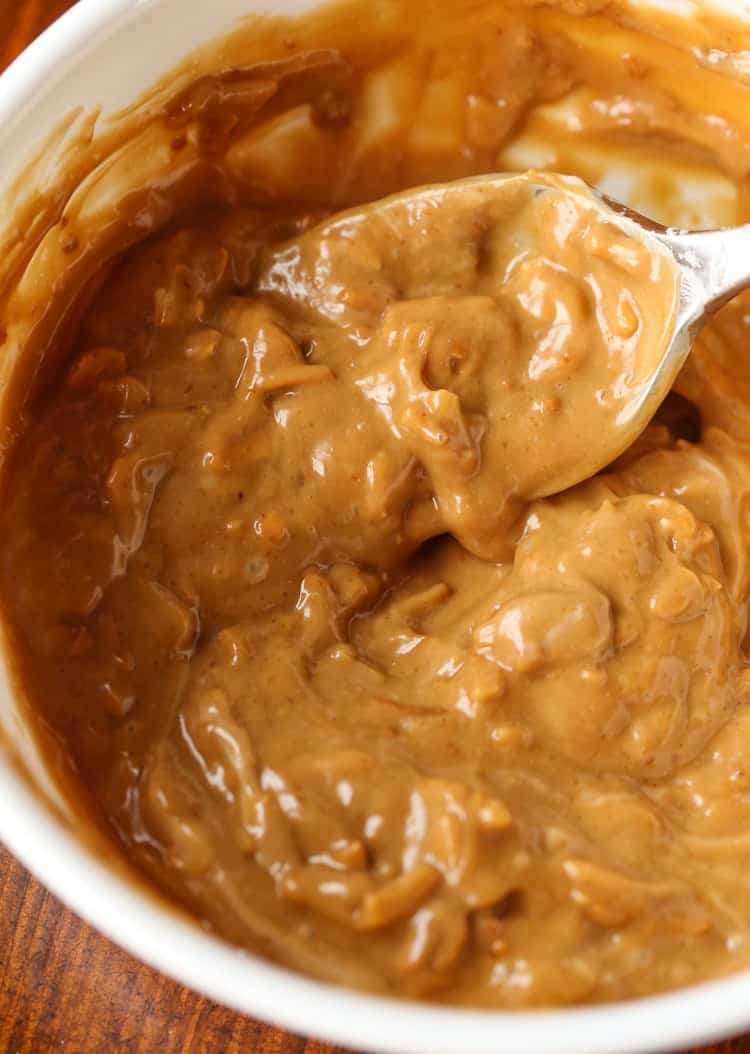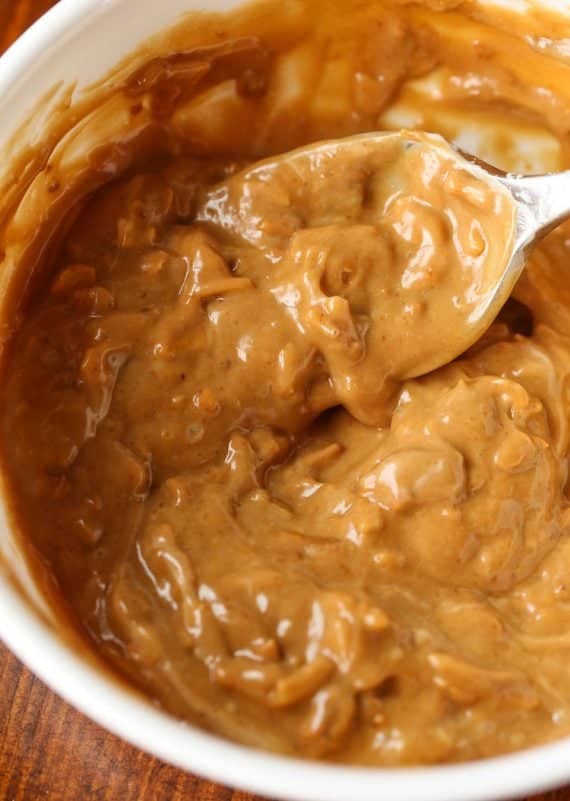 My kids loved the idea of adding "Fall" ingredients into the chicken salad like apples and dried cranberries. We also like our chicken salad with a nice crunch, so we threw in some zucchini and toasted walnuts.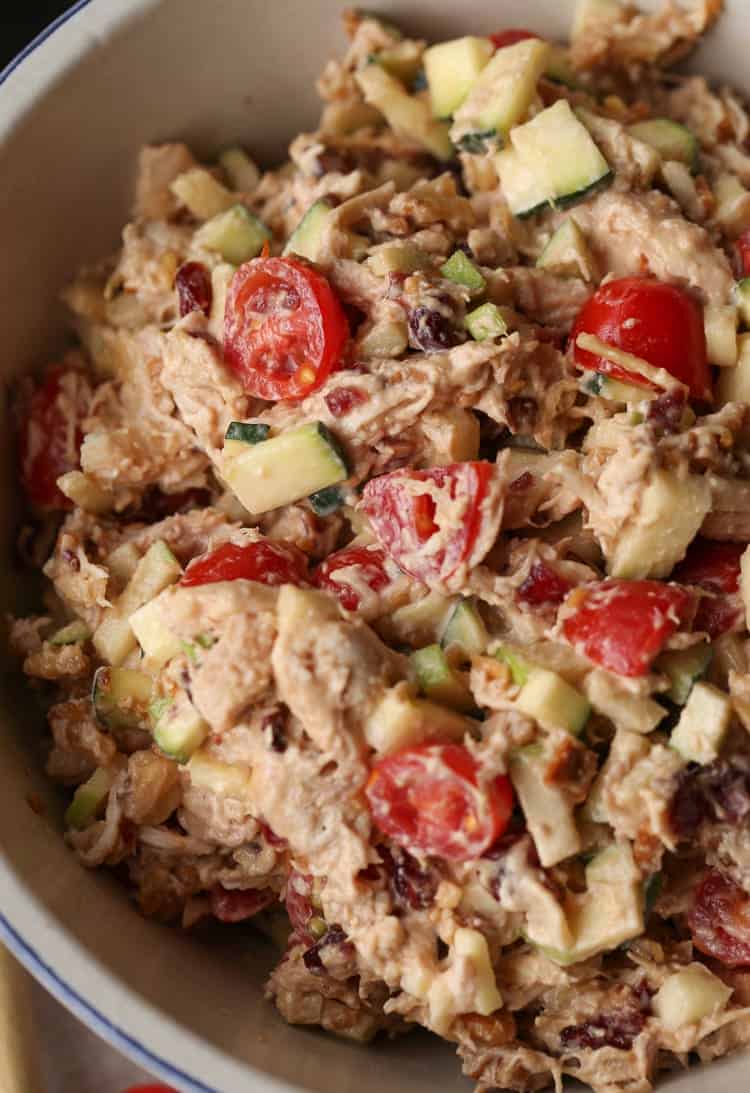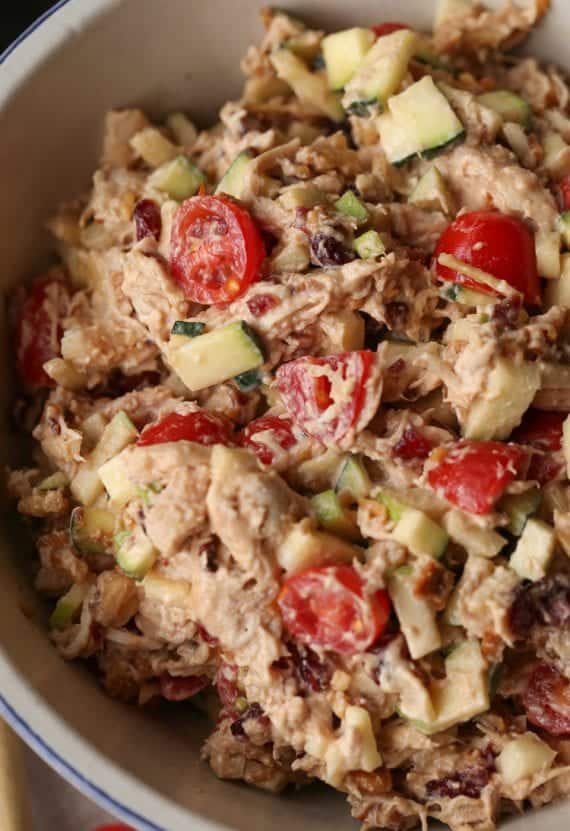 We let our salad chill for about an hour, so all the flavors came together nicely.
Then, of course, we ate! Stuff it in a pita, eat it on a bed of lettuce…it's up to you!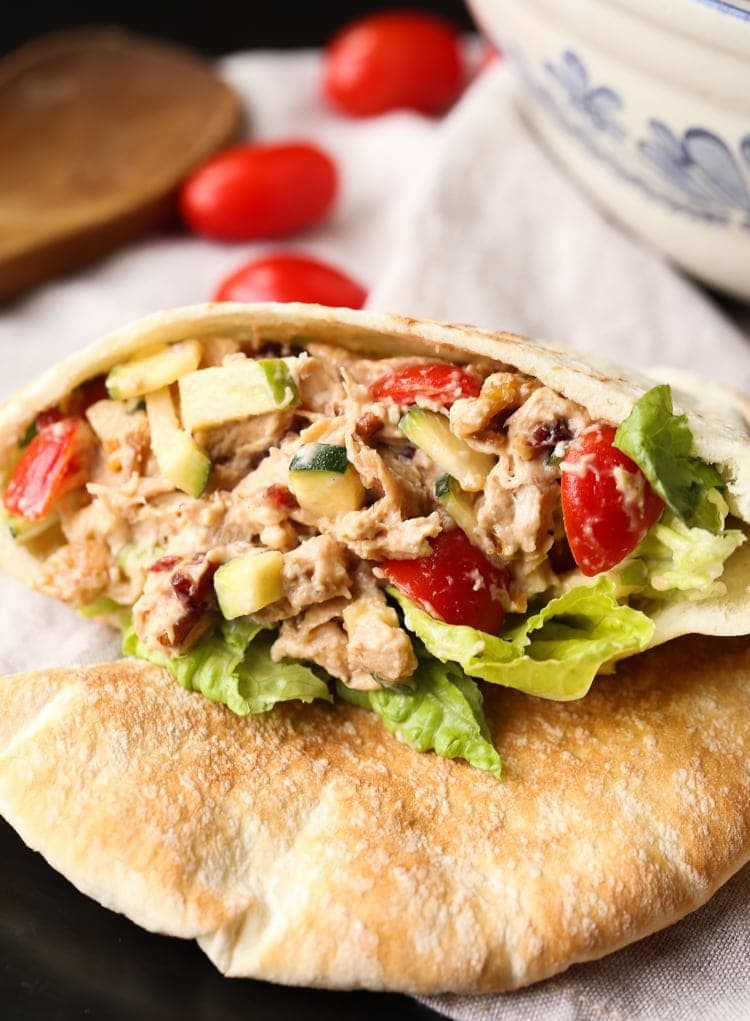 Print
Crunchy Autumn Chicken Salad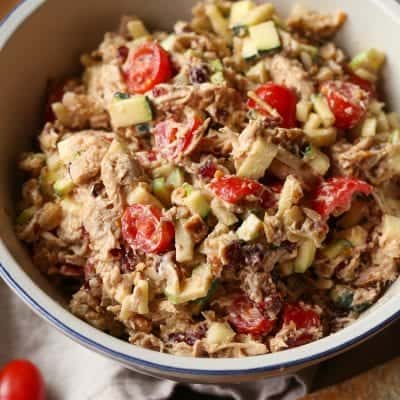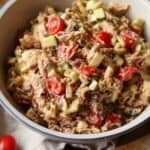 ---
Ingredients:
1

package Knorr® French Onion recipe mix

2/3 cup

Hellmann's® or Best Foods® Real Mayonnaise

4 cups

cooked shredded or cubed rotisserie chicken

3/4 cup

diced zucchini

1 cup

grape tomatoes, halved

3/4 cup

deiced Granny Smith apples

1/2 cup

walnuts, lightly toasted

1/2 cup

dried cranberries
---
Instructions
In a bowl combine the mayonnaise and French Onion recipe mix. Stir to combine and set aside.
Place the remaining ingredients in a large bowl. Stir in the mayonnaise mixture until evenly coated.
Cover and refrigerate for at least an hour for the flavors to combine.
Serve cold, on its own,over lettuce, or on bread.
---
Want To Save This Recipe?
Target makes it easy to cook with your kids! Right now they are offering, "Buy 3, Get 1 Free" on select Unilever food and ice cream brands AND a great offer to buy 2 Hellmann's or Best Foods items for $7.
Find a store near you HERE.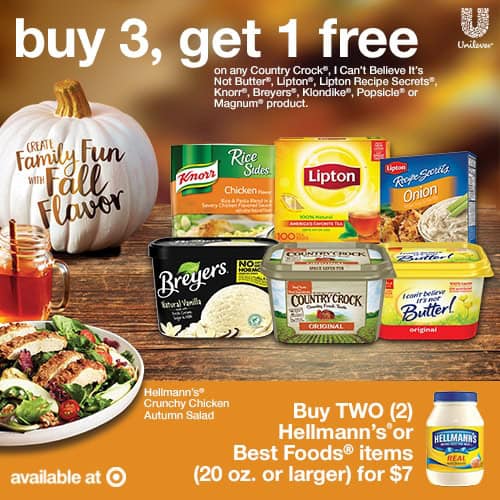 * I occasionally partner with brands that I use and love. This post sponsored by Mirum Shopper but all opinions are my own.