Danish Butter Cookies are a classic! Skip the blue tin this year and make them homemade, they're easier than you think! Buttery, crispy, and packed with vanilla flavor, these swirled cookies are fun to make at home.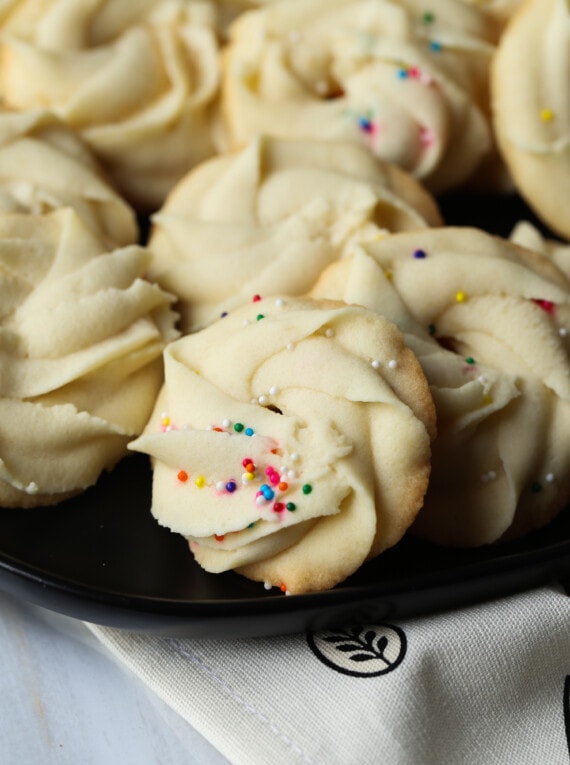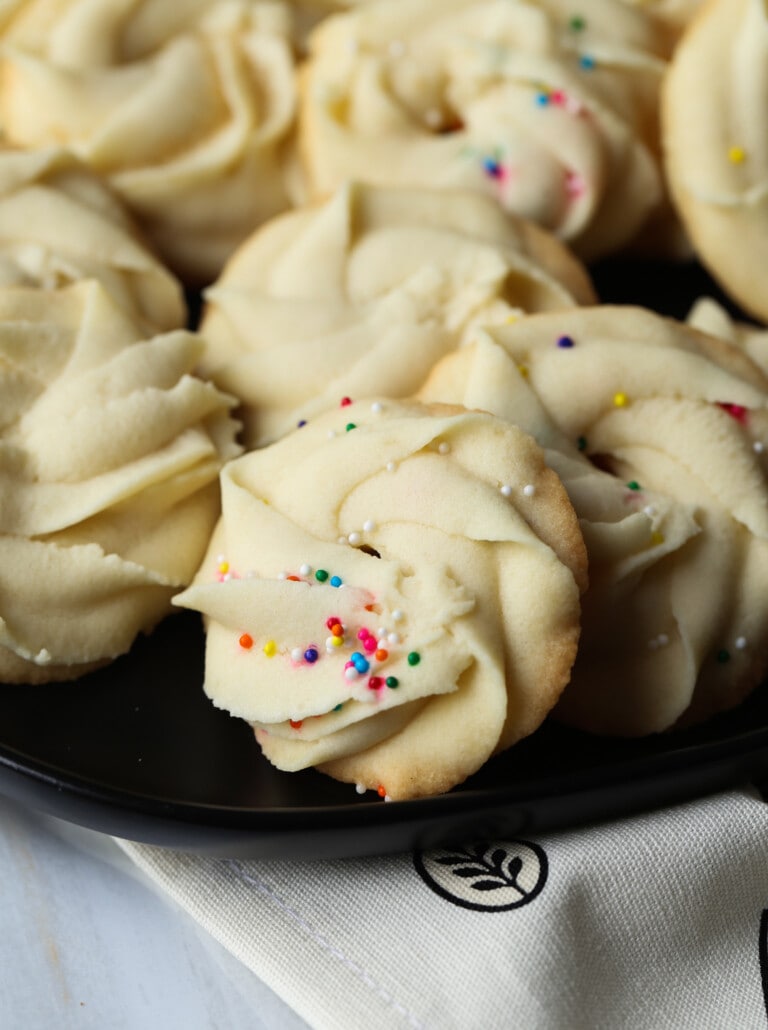 Danish Butter Cookies Are A Holiday Classic!
Butter, crisp, and perfect with a cup of coffee, these Danish Butter Cookies are an absolutely classic. That blue tin brings back so many memories! My grandma used her old tins to store her needlepoint supplies, but of course before that they housed butter cookies. Who else has childhood memories of those blue tins?
Are All Danish Butter Cookies the Same?
When you open that blue tin you see all those pretty shapes! Some are round, some look like a pretzel, some are pretty swirls…but let's get down to it…do they all TASTE the same?
Well, yes. They are all essentially the same cookie baked into different shapes. BUT beyond that noticeable difference, some are coated in crunchy sugar, some have a little added coconut, some are round, some are rectangular…but at the heart of it, yes they are basically the same type cookie.
Ingredients:
You will notice that the ingredients for these cookies are very similar to a classic shortbread. And yes, the two cookies are very similar.
Butter. I use salted butter for these cookies because the recipe doesn't call for any additional salt, and I prefer the taste, BUT this is a personal preference on my part and traditional Danish Butter Cookies use unsalted butter.
Powdered sugar. The use of the powdered sugar in this recipe adds to the melty texture of the cookie.
Vanilla. This is purely for flavor. You could also use almond extract!
Cake flour. Using cake flour also adds to the melty texture of the cookie. If you prefer to use all purpose flour, that is fine, just add in 2 tablespoons less flour.
CLICK HERE to print the FULL RECIPE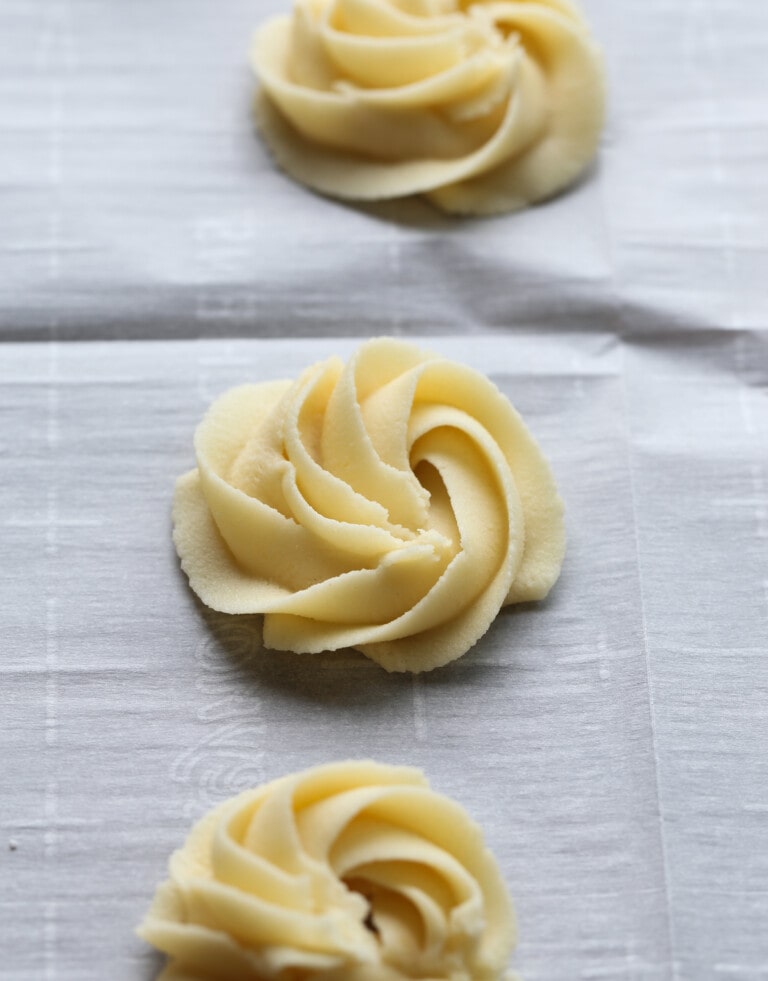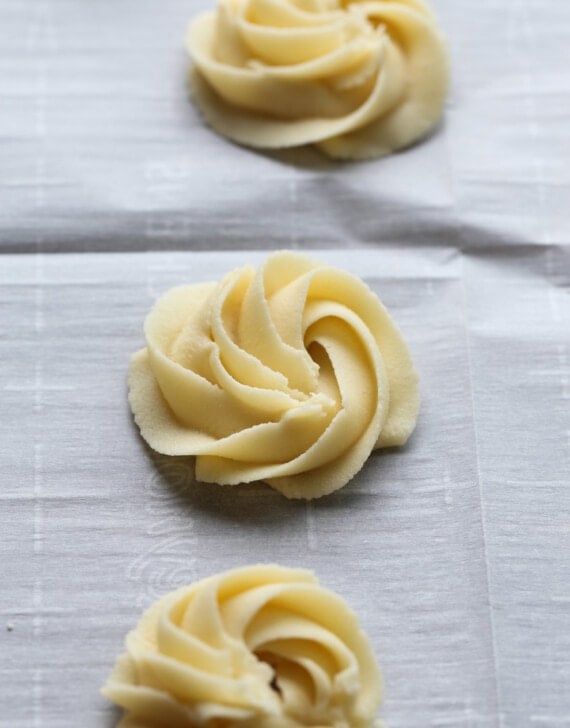 Tips and Tricks:
I've made these cookie in the prettiest of shapes: the swirl! Here are a few tips that make piping the cookie dough easier:
A sturdy pastry bag, disposable or reusable is recommended. The dough is thicker than frosting, so you don't want your bag to break!
If you notice the dough is too thick to pipe, or if you are getting jagged edges, remove the dough from the bag, place it back in the mixer and add in 1 tablespoon of milk and mix. Add more milk until the dough is soft enough to pipe.
If you would like to add sprinkles or coarse sugar to the cookies, add these before baking!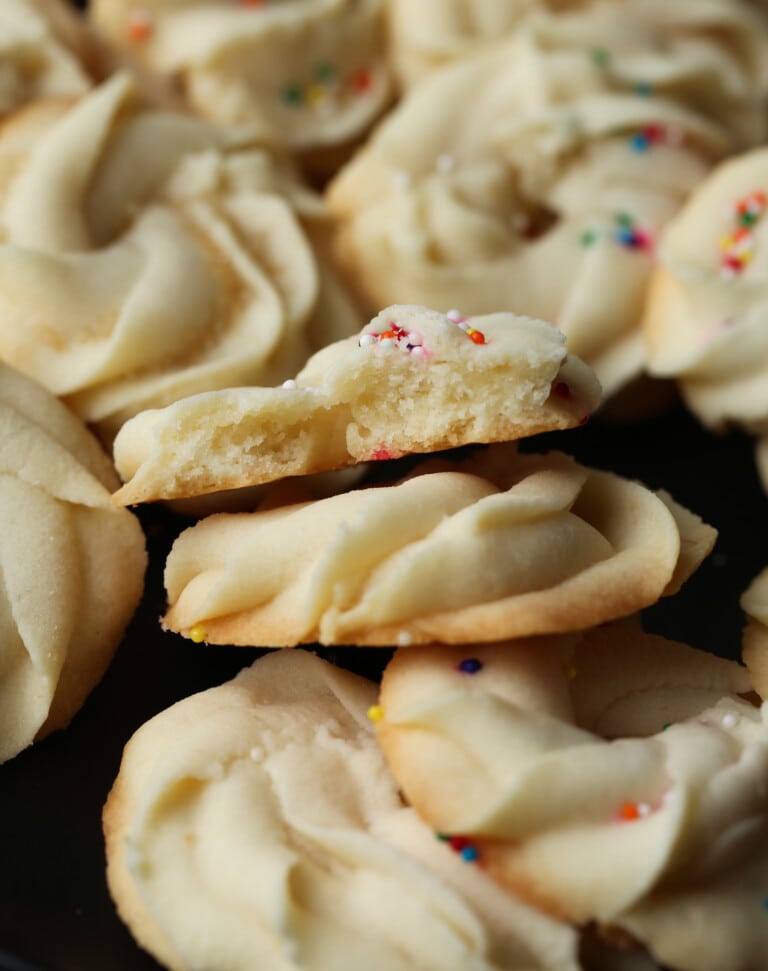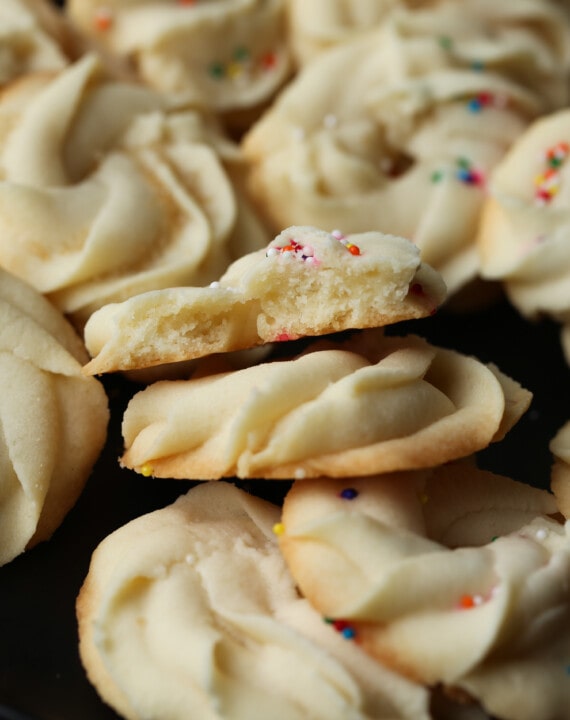 How To Store Butter Cookies…
You can store these airtight at room temperature for up to 5 days for best freshness.
Can You Freeze These?
Absolutely! These cookie freeze wonderfully. Store them airtight in the freezer for up to a month for best freshness.
I partnered with Imperial Sugar on this recipe. Click over to their site for the full and printable recipe.
Thank you for supporting the brands that I love and choose to work with.
PIN for later: