Easter Bunny Dirt Cake is a festive spin on the classic potluck dessert. The creamy, whipped, cheesecake filling is topped with crushed chocolate cookies, and garnished with chocolate Easter candy!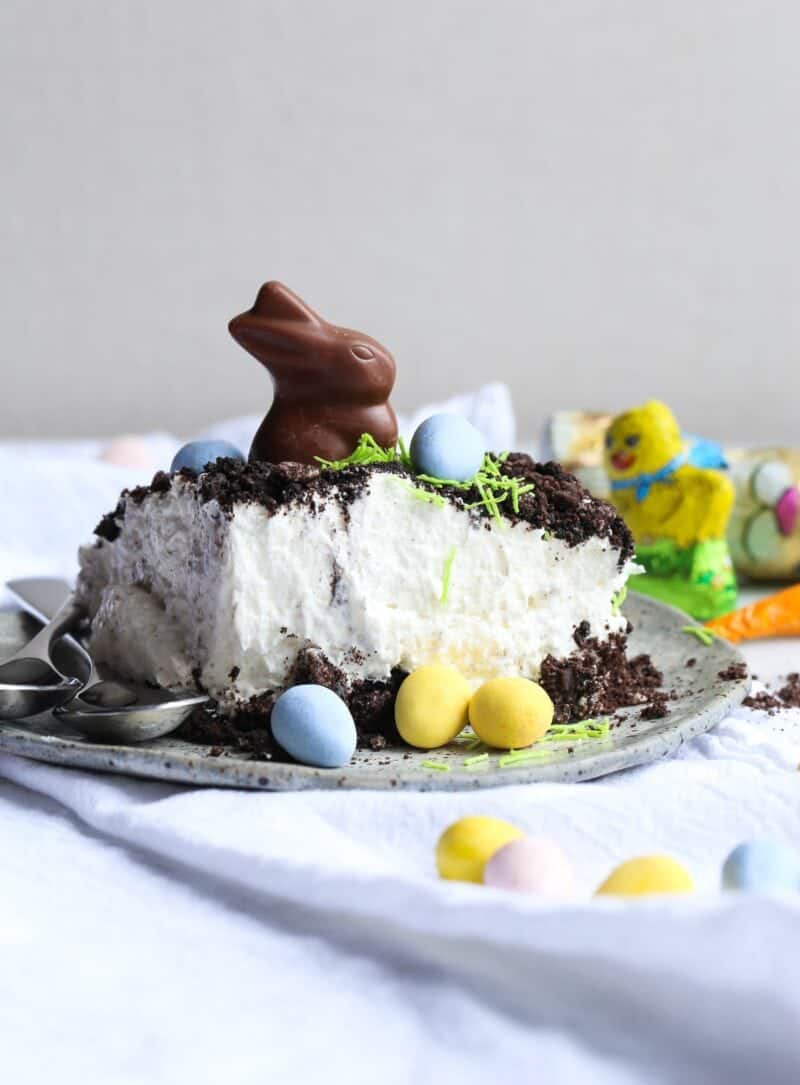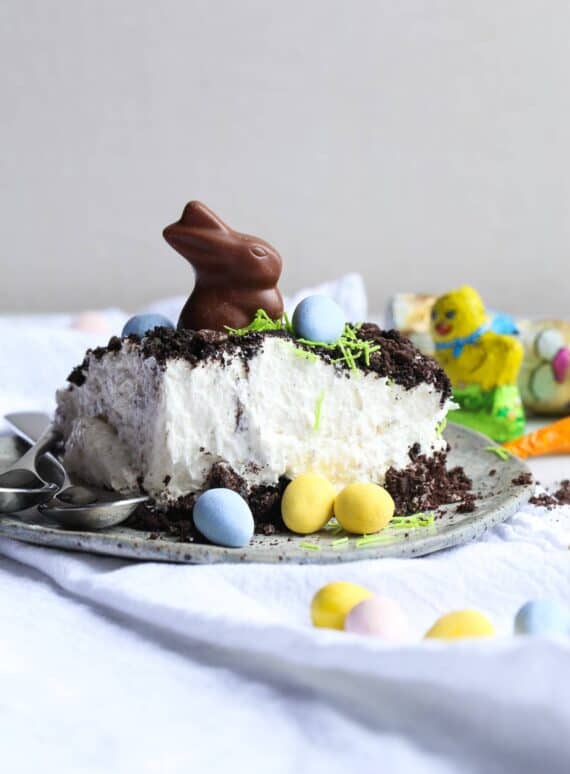 There is something about a "Dirt Cake" that brings back all sorts of childhood memories. I mean what kid didn't love that messy dessert, usually served in a casserole dish, or if you were lucky, individual terracotta pots, topped with crushed Oreos and gummy worms? Ahh the nostalgia.
Of course, there is a place in the world for a classic…and I'm not here to turn your world upside down. I'm just here to give your favorite childhood treat a festive twist, and a modern look. No Peeps here…nothing wrong with progress.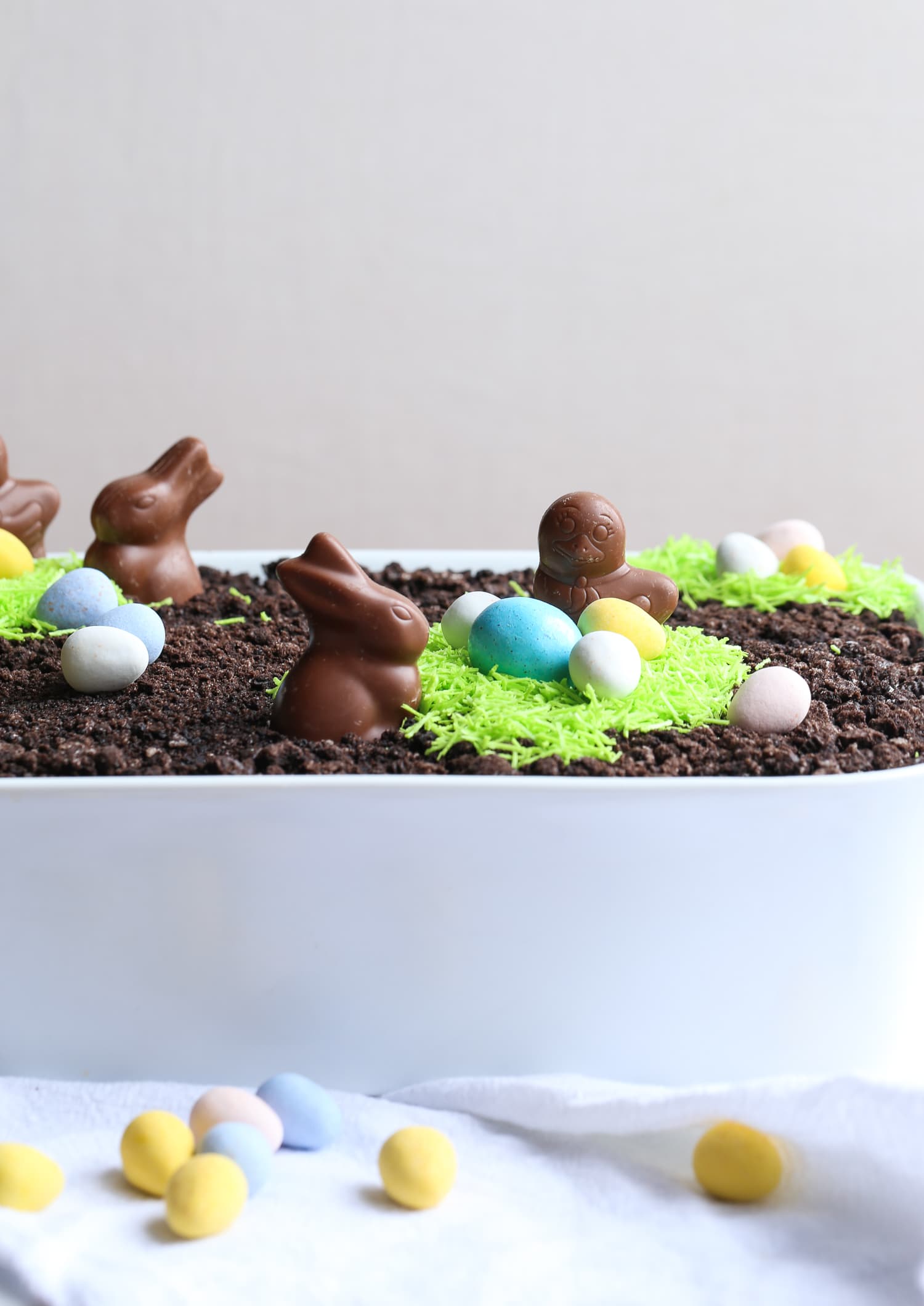 The creamy filling is made with cream cheese, pudding, and Cool Whip. The progress ends at the garnish. The heart of the recipe is FULL of 80's ingredients, no shame in my game. Oh, and not only is it topped with Oreos, but there is also a layer of Oreos on the bottom too. The more the merrier.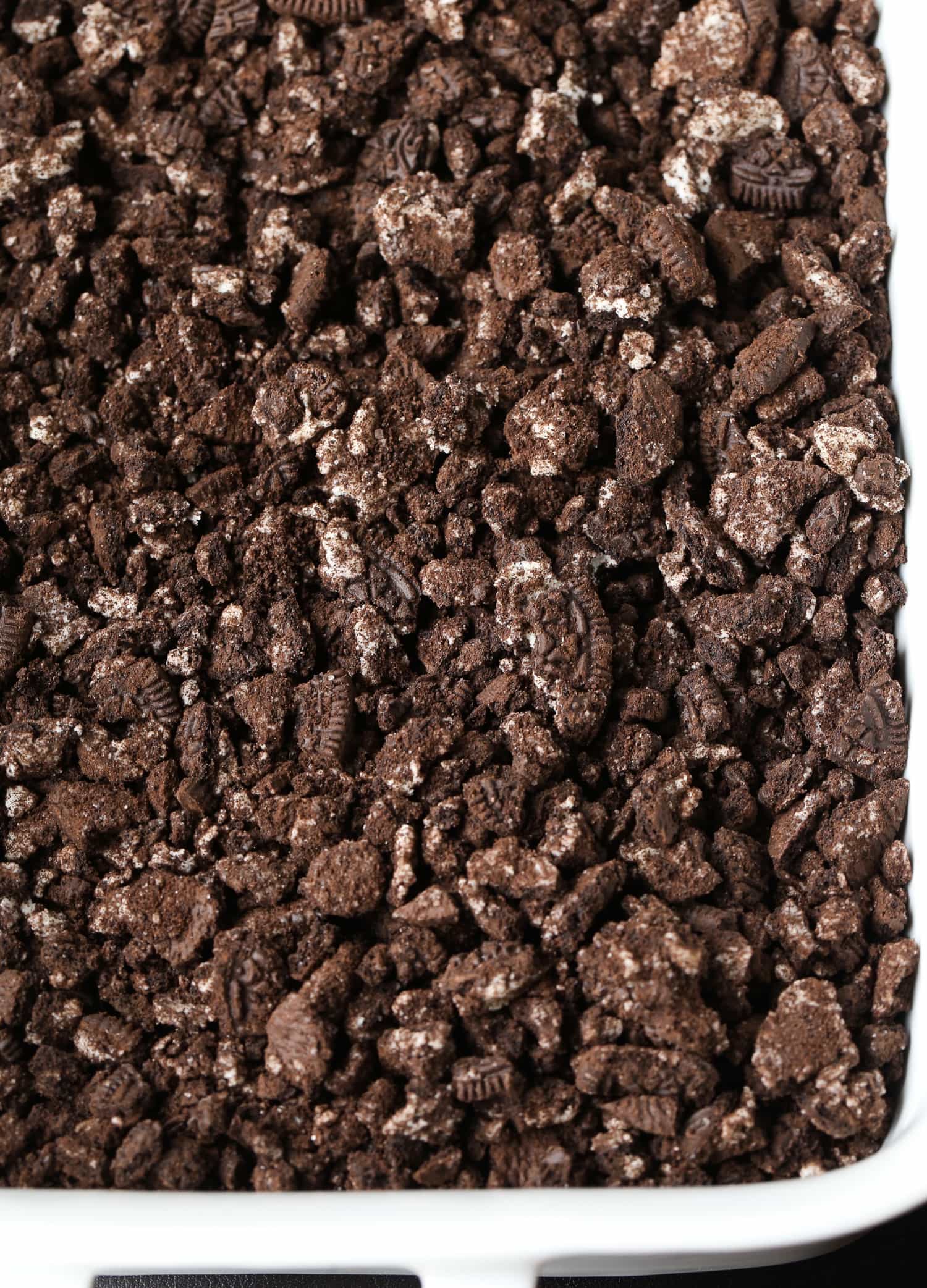 And you should definitely get your kids involved with the decorating.
Use colored coconut for the "grass", or I found some cute green sprinkles that worked just fine too!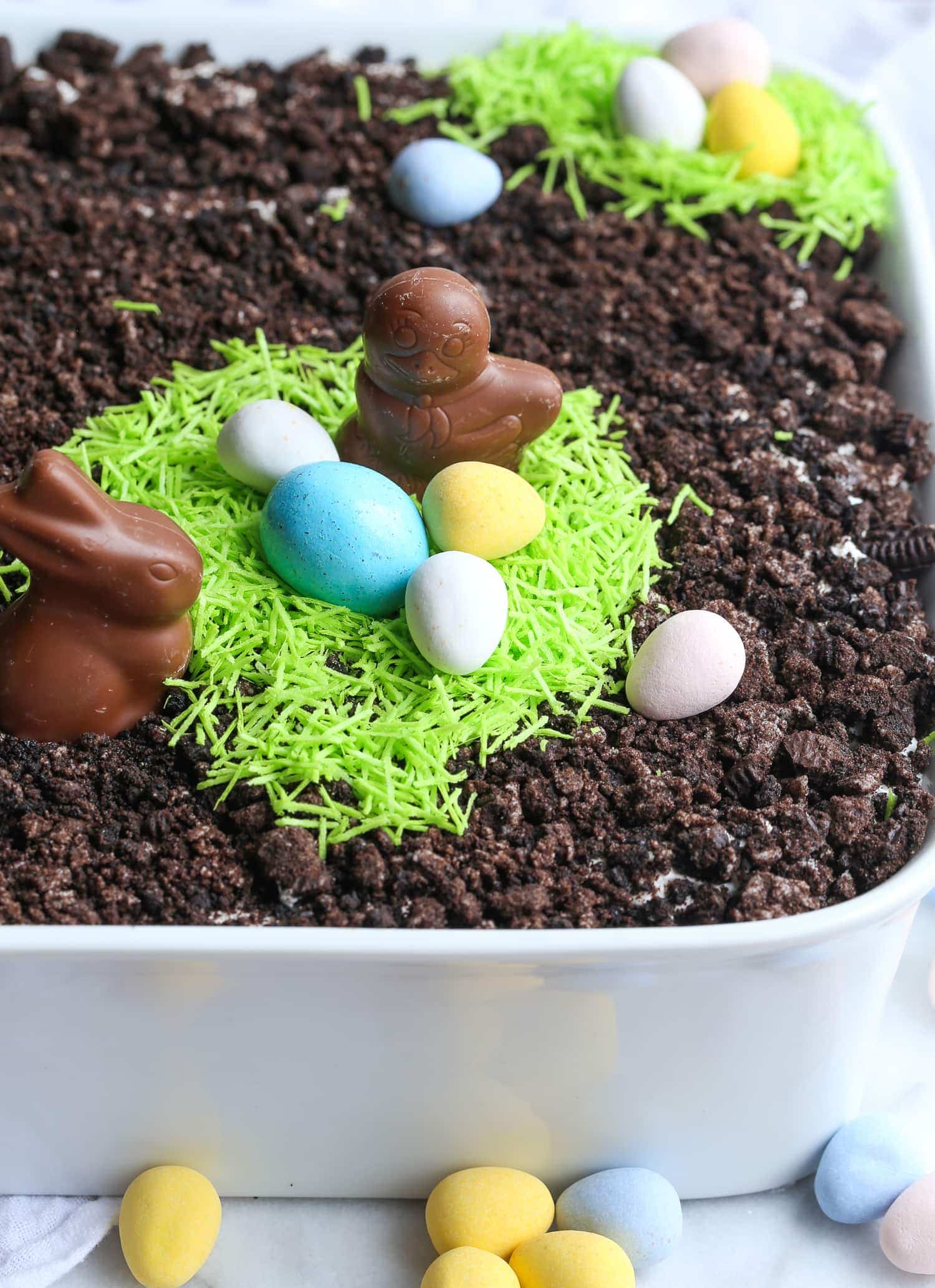 And when you dig in, you're met with the creamy, whipped filling. You can use any flavor pudding you prefer…I used white chocolate.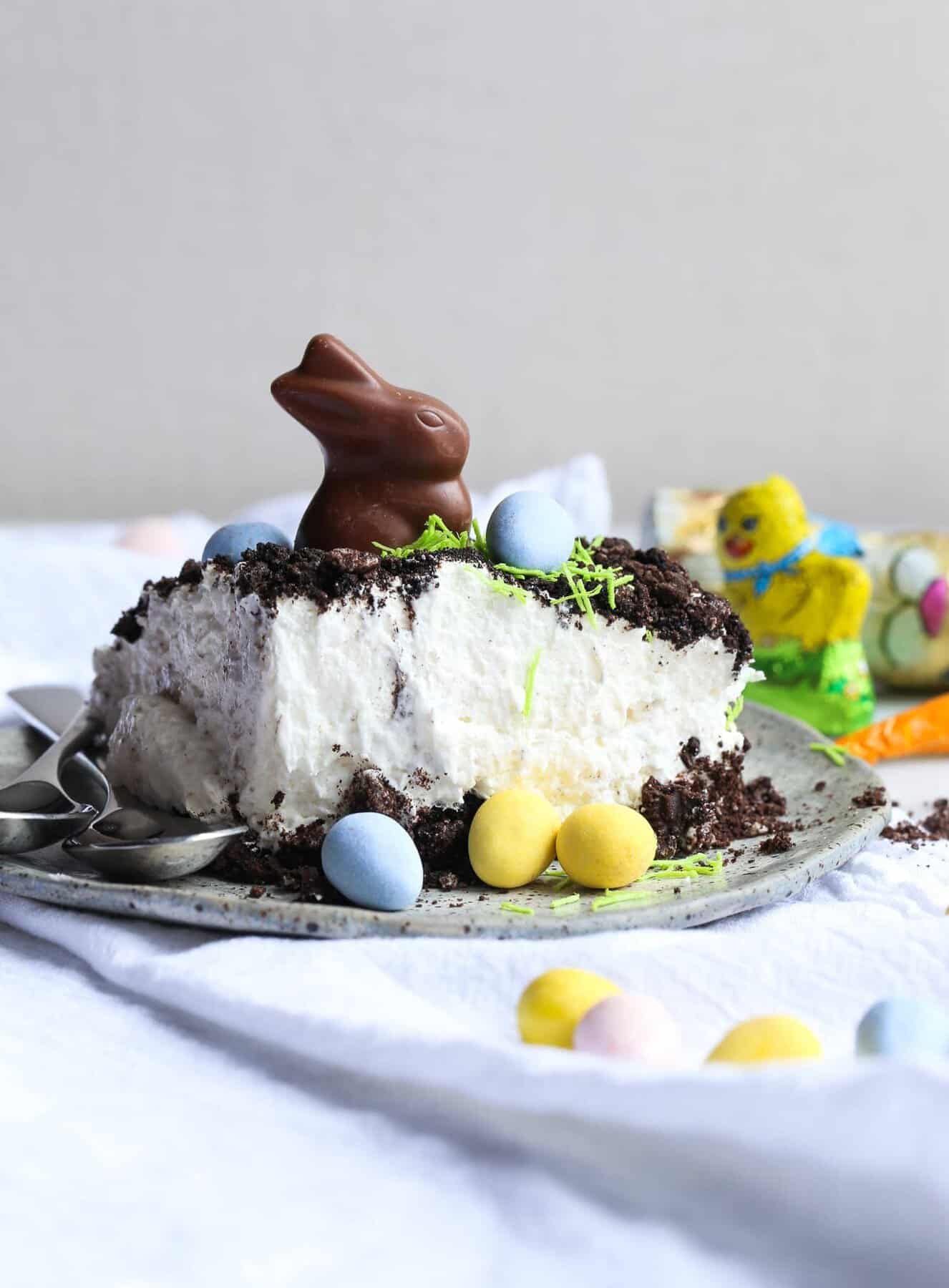 Such a fun and festive dessert, perfect for a holiday gathering!
For the FULL RECIPE hop on over to Imperial Sugar where I posted all the details!