Sweet and spiced Eggnog Butter Cake is a festive spin on my favorite Kentucky Butter Cake! I love this easy bundt cake recipe, it's just so adaptable!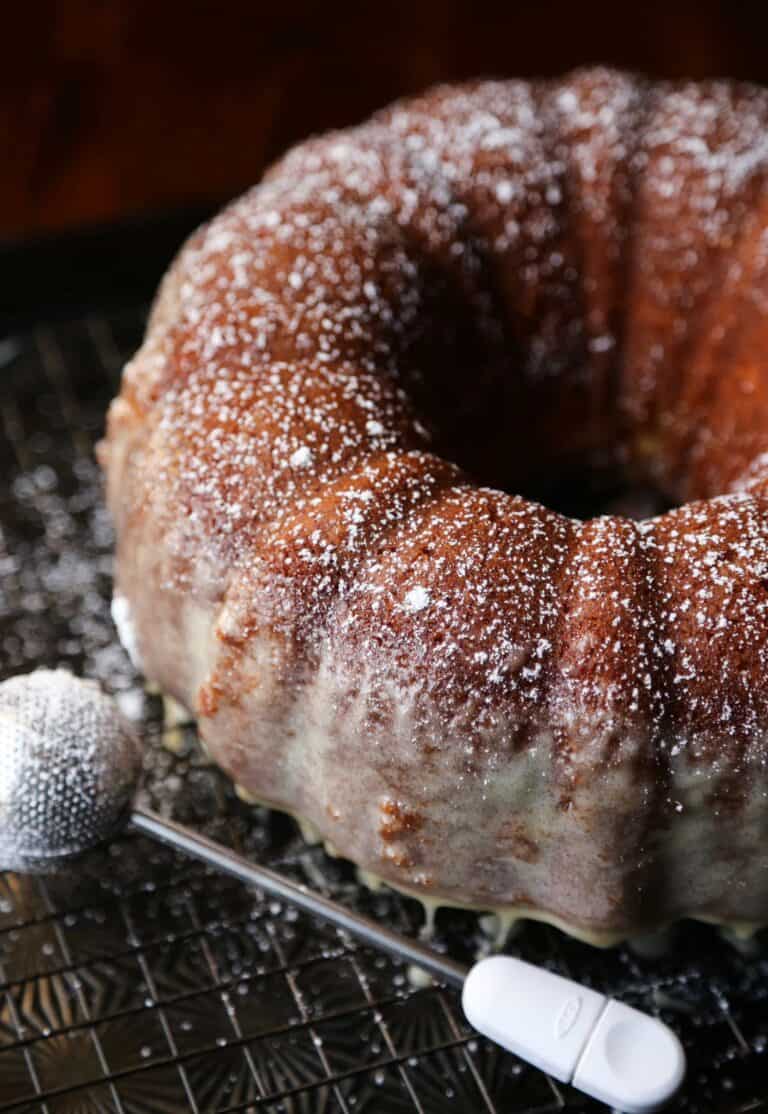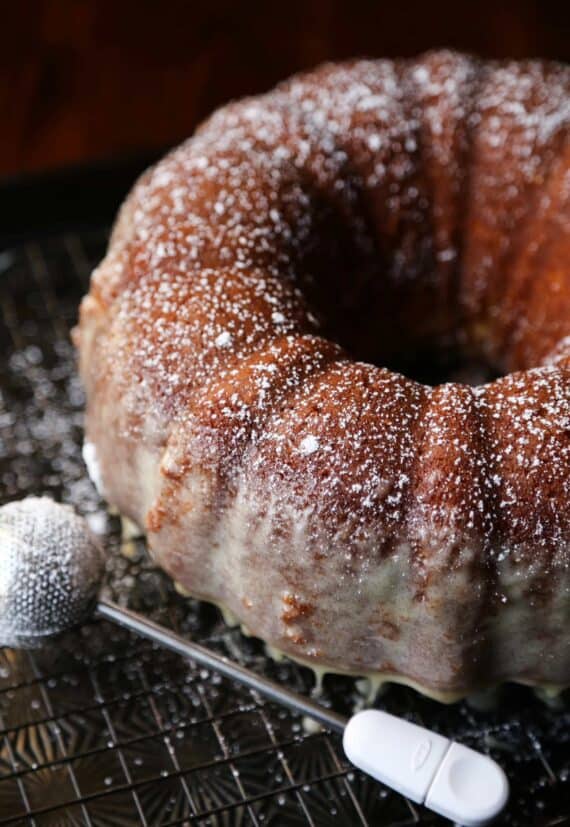 I have never been an eggnog drinker. I think maybe it's mostly the name that has always been a bit of a turnoff. Nog is not an appetizing word.
But in recent years I have tried eggnog with a sip here and there, and while I definitely enjoy the nonalcoholic version better, I can certainly see how a bit of rum could make it fun too. I've decided it tastes a lot like a melted milkshake…so yeah…
This cake includes a whole lotta eggnog and a few pinches of nutmeg too.
Isn't it a total stunner?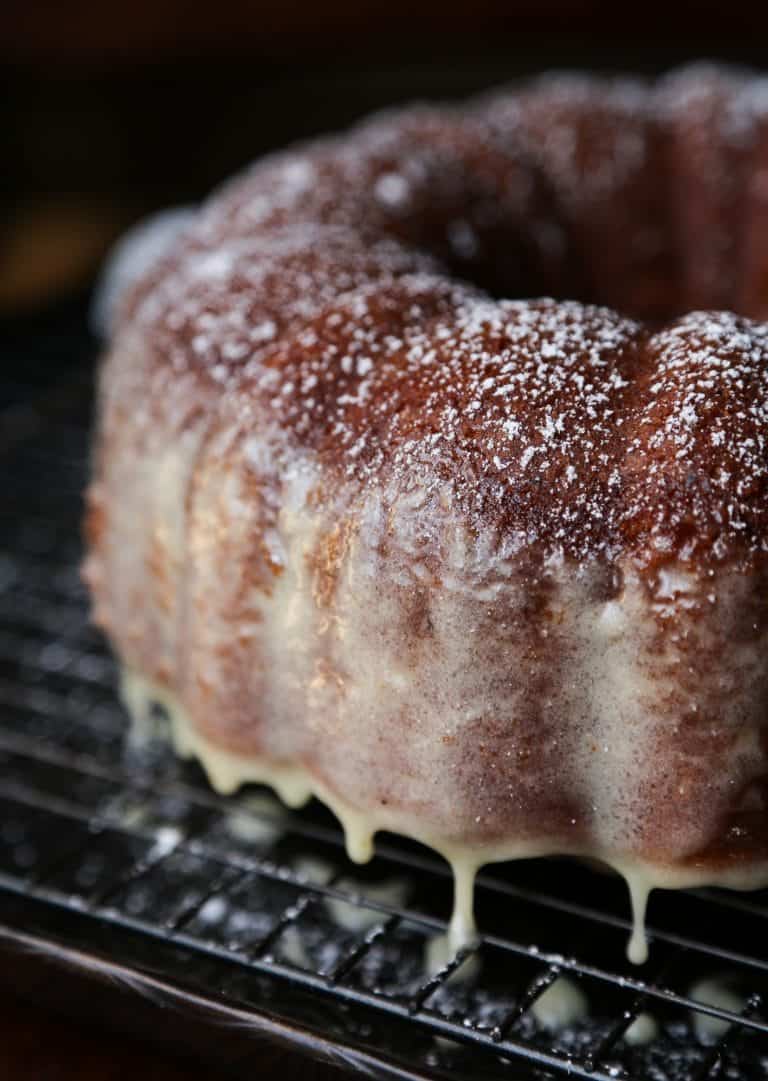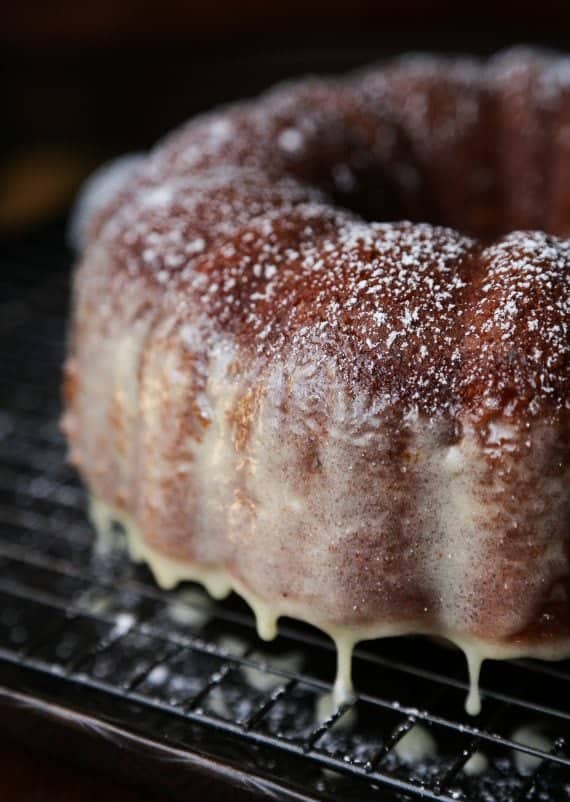 You coat the cake with an eggnog glaze…and if you can wait until the next day to eat it. Trust me on this…it's hard, but SO worth it. All the flavors get acquainted and the texture turns dense, but still cakey. Of course I dusted it with a bit of powdered sugar too with my favorite powdered sugar duster.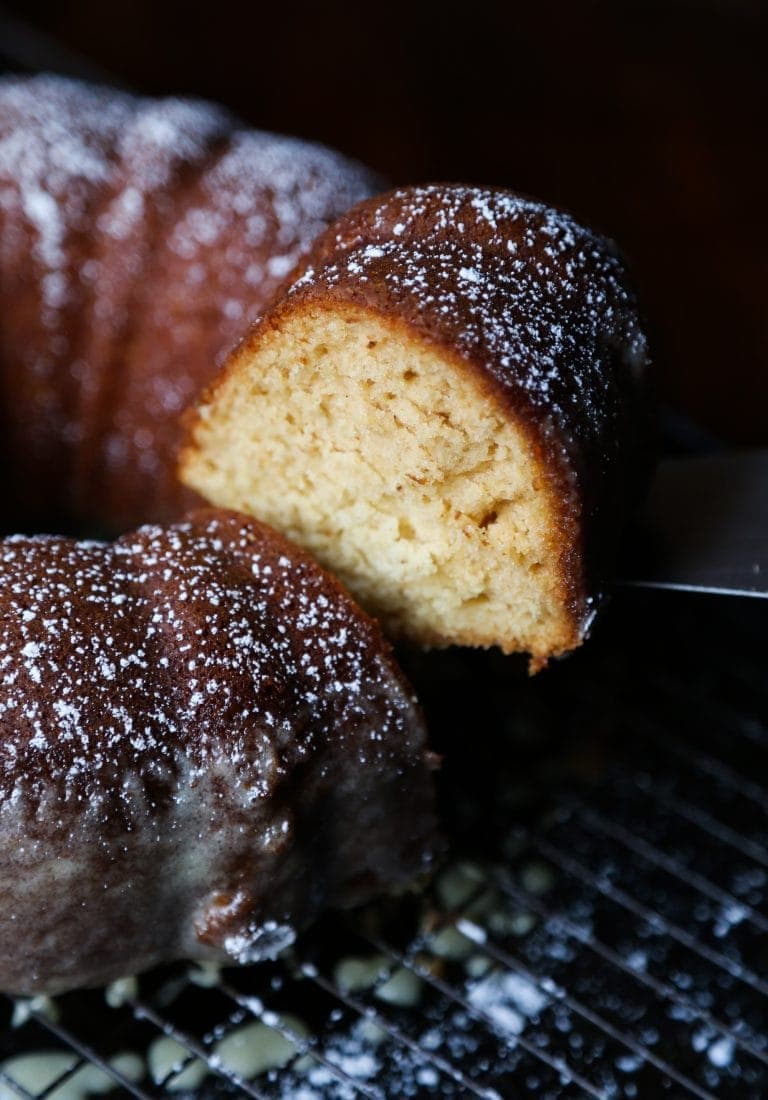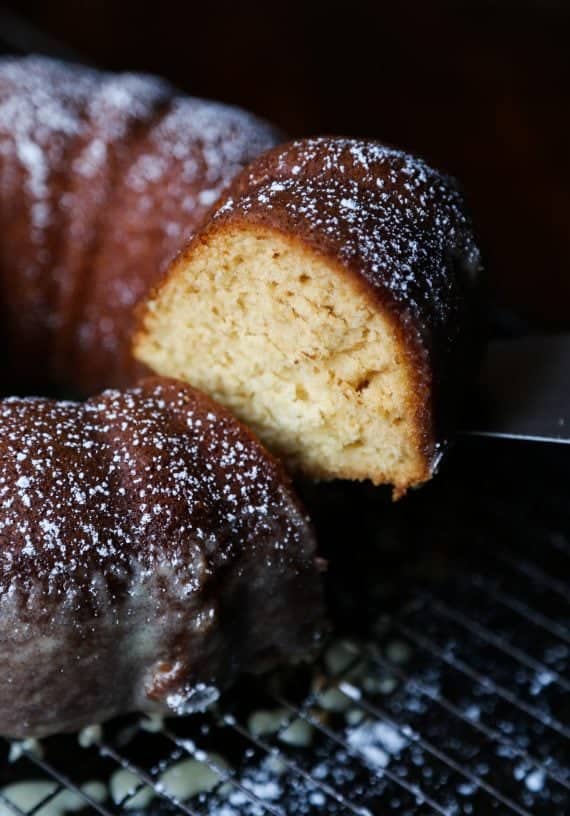 This cake is perfect to have with a cup of hot tea! I hope you make it…it's SO good!
I've posted the FULL RECIPE today over at Imperial Sugar! Hop over there for all the details!