Fairy Bread Cookies are a simple spin on classic Fairy Bread or Fairy Toast. It's a buttery cookie topped with a butter frosting and loads of sprinkles!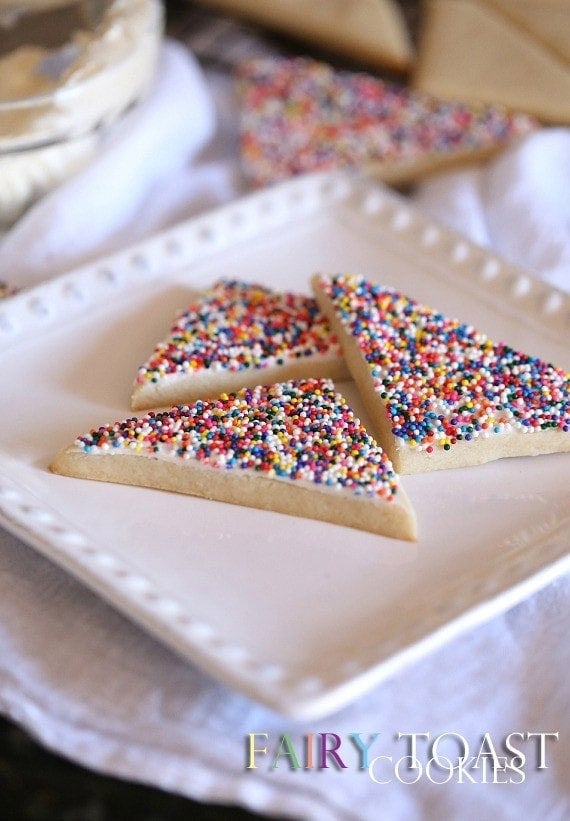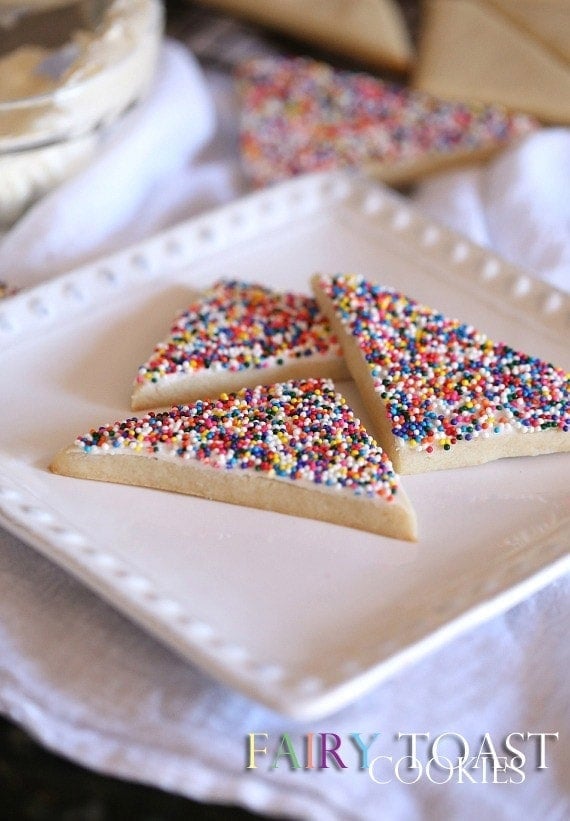 Well, yes. Today is a happy cookie day.
Sprinkles for life, right?
These cookies are pretty basic, but also based on a popular treat that I have lived 30-something years not knowing about…
How is that possible?
Well, a few months back Amber told me her husband enjoys Fairy Bread.
Ok, please don't make fun of him just yet.
Apparently Fairy Bread is a thing in Australia, New Zealand and England.
Jeez, those people get all the good stuff…awesome accents, bread covered in sprinkles…
Anyhow she asked if my boys had ever had it. Because My DAD is from England..and well she just assumed I knew of this buttery, sprinkle bread.
I made her explain it to me…which took 3 seconds. Because it's bread, with butter, covered in sprinkles. The end.
BUT it has the fantastic name, Fairy Bread…which makes me want to eat a whole loaf.
So yeah, I knew then that I had to share it with you guys.
And also, I seriously need to have a conversation about this with my dad, because never once in all my life has he mentioned Fairy Bread. I am sure it's going to be because "when he was a boy they were too poor to afford sprinkles" or some nonsense that parents like to tell you. Because this omission might be unforgivable without a valid excuse. Dad? DADDDD???
So instead of making toast. Because blah. I went ahead and morphed Fairy Bread into what it really SHOULD be.
A cookie.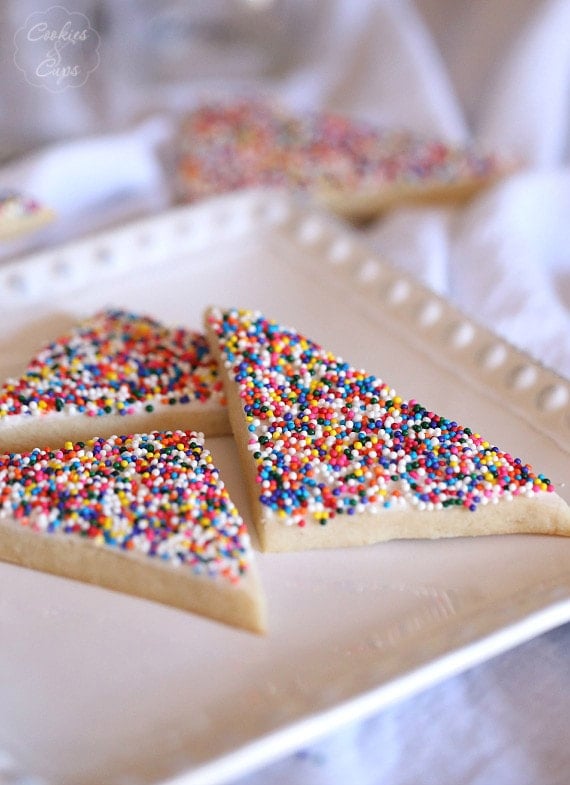 So yeah, I made a classic butter cookie, smeared it with a buttery frosting and loaded sprinkles on top. Fairy Bread officially becomes official.
Ok, so first I made the cookie dough. I happened to use this Princess Cake and Cookie Bakery Emulsion in place of extract. If you haven't ever used Bakery Emulsion in place of extract in cookies or cakes you absolutely need to give it a go! This one is one of my favorites…it's a mix of buttery, vanilla-ish, almondy deliciousness…with the most tiny hint of citrus…I don't know how they do it but it tastes AMAZING!
If you don't have the emulsion, no worries..just use a mix of almond and vanilla extract. The cookies will turn out perfect!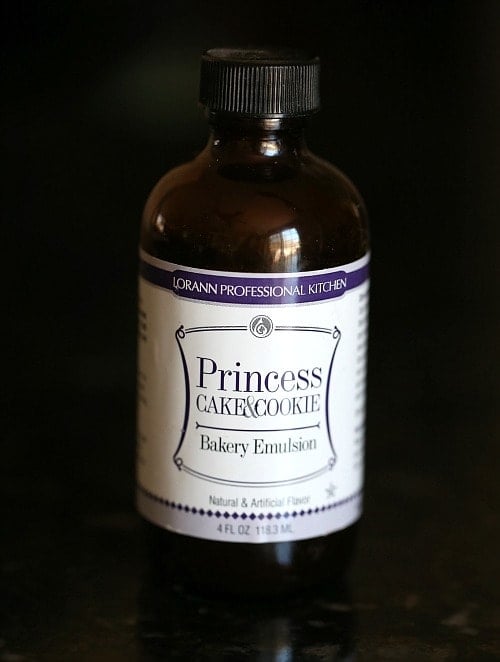 Your dough will be a stiff butter cookie dough…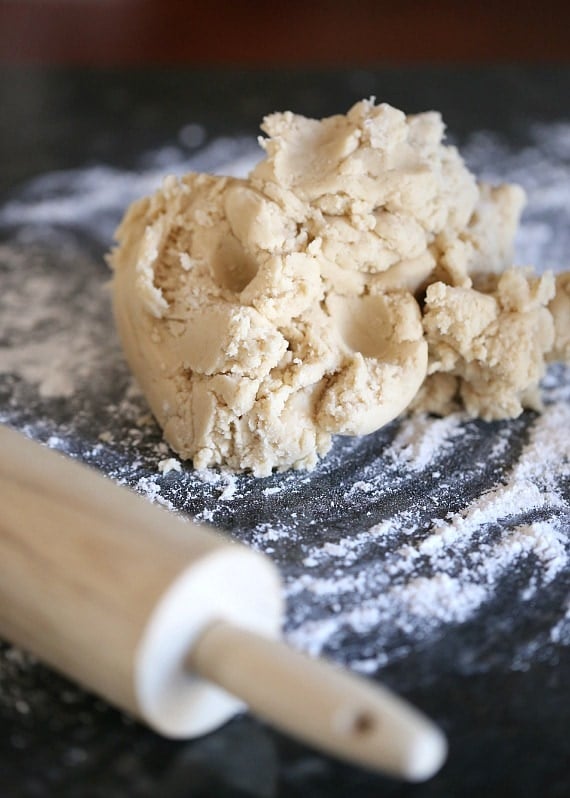 Roll it out on a floured surface…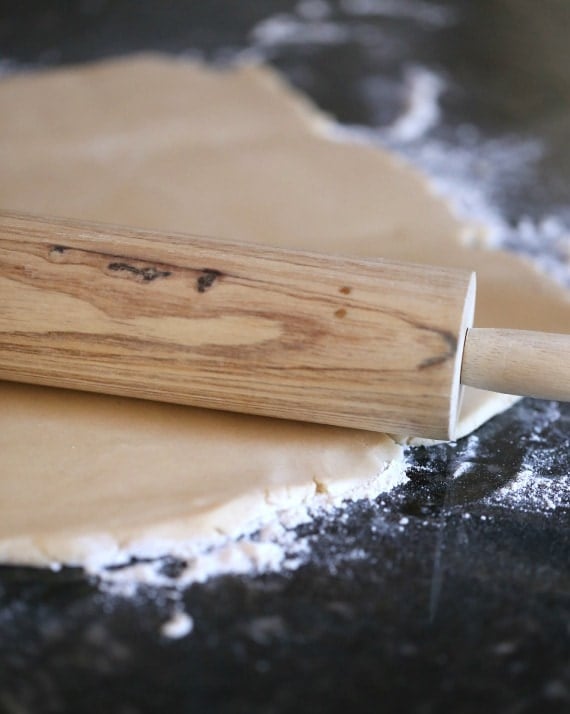 I cut my cookies out using a pizza cutter into free-form triangles. If you wanted to use a cookie cutter, go for it!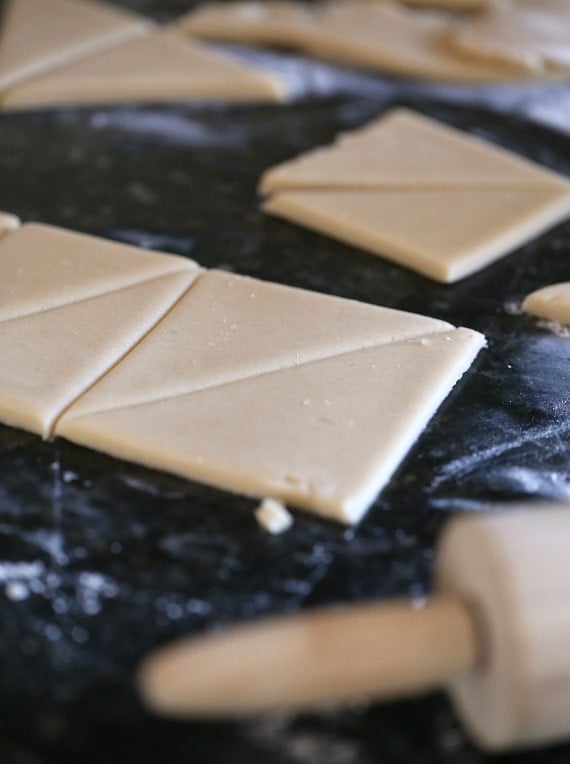 When the cookies were baked and cooled I whipped up a simple butter frosting.
The thing about Fairy Bread is that it's bread and butter topped with sprinkles, basically..so I wanted to make the frosting nice and buttery to mimic that.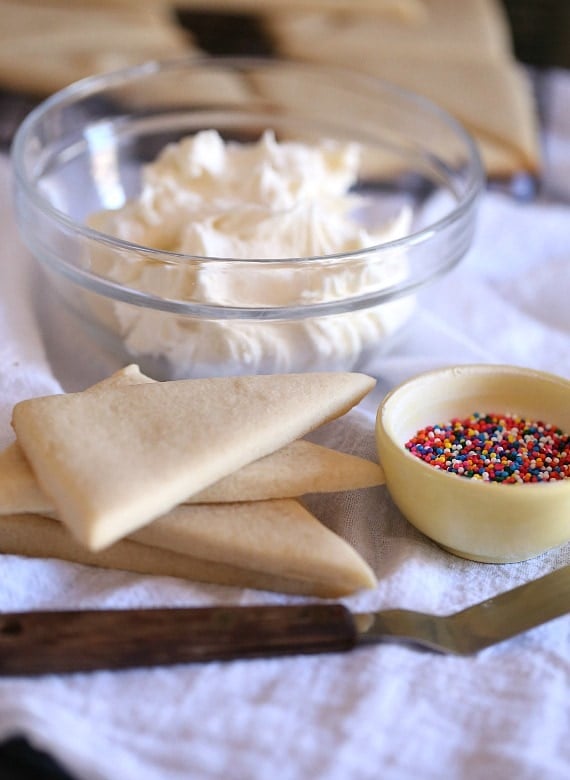 Now with that said, you will only need a small smear of that butter frosting to do the trick!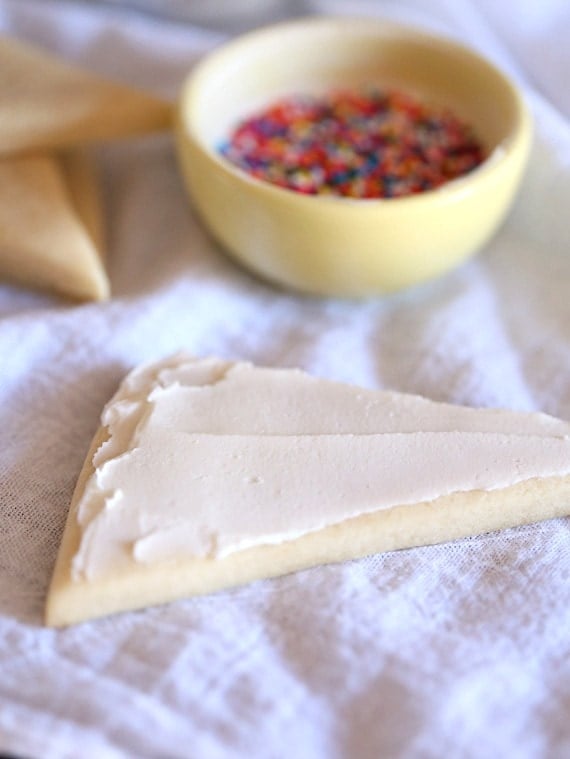 And then have your cookie face plant into sprinkles…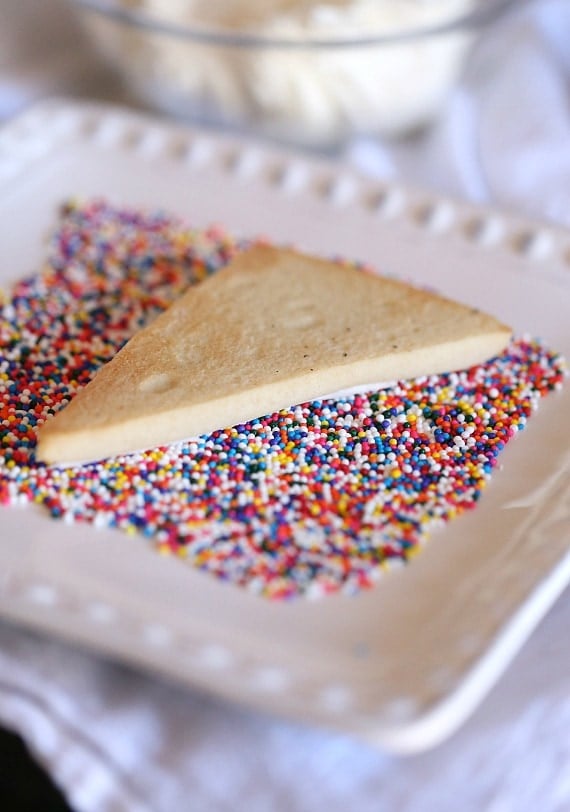 I found the "face plant" method to work the best, so you don't end up with a millionty sprinkles all over the place.
Because that will happen.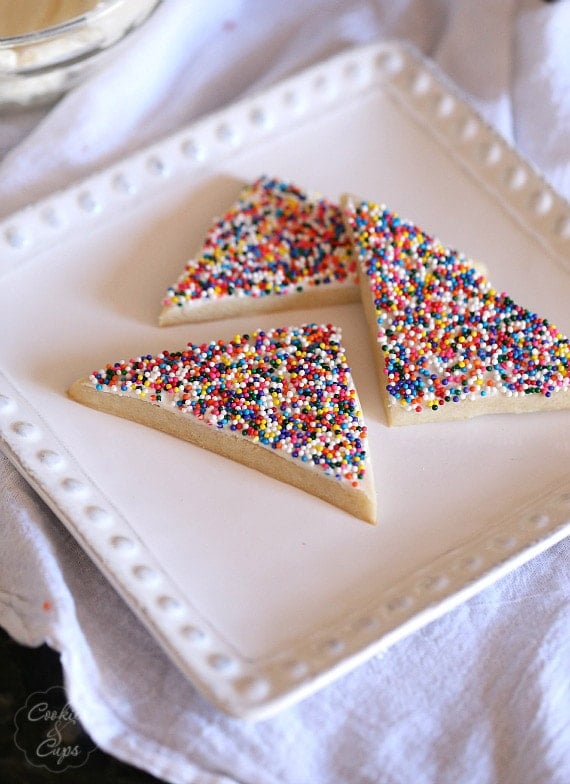 Anyway, please give me the name of someone who could refuse such a happy cookie.
No way they exist.
Print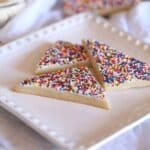 Fairy Bread Cookies
---
---
---
---
Want To Save This Recipe?
Find more recipes like this: