Oh hi friends…
I am so tired. So. Dang. Tired.
The past 2 weeks I have chained myself to my kitchen.
On purpose, of course.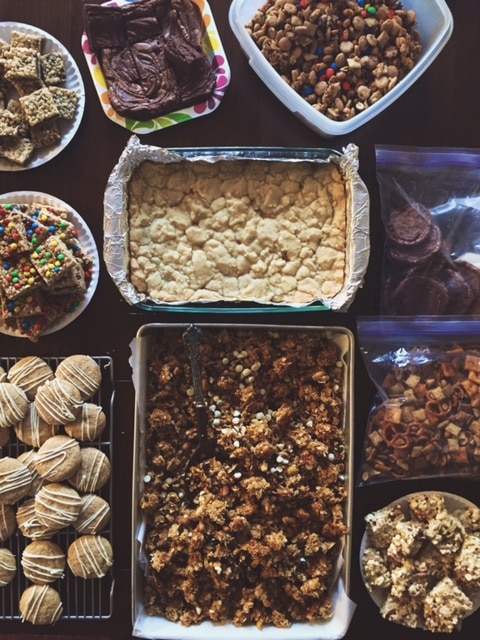 I've been knee deep in desserts! Not a bad problem to have, I guess!
You see, I had this BRILLIANT idea that I would take 3 weeks in January and remake all my recipes for the book to photograph. I have all my recipes written and tested, but I needed to retest the recipes and photograph them too! I decided early on that I wanted to shoot my book myself (what is wrong with me)…I even asked my dad and step mom to fly up to New Jersey to help me through the process. They must really super love me to fly from Texas to NJ in January…AND to basically become a slave to dish washing all day errday, but they agreed.
I can't wait to share my concept of my book with you guys…it's not really a concept…because the book is basically The Cookies and Cups cookbook (not the name) BUT there is a fun twist that I think you guys will super love!!! We're still trying to nail down a title, so when we have all that I will share.
But now we've been at it for 2 weeks. And you guys we've remade, tested and photographed 86 recipes as of yesterday. EIGHTY SIX in 13 days. Now. That might not sound like a lot, but trust me. It is. It's basically the equivalent to having a dinner party everyday for 2 weeks straight. Not cool bro.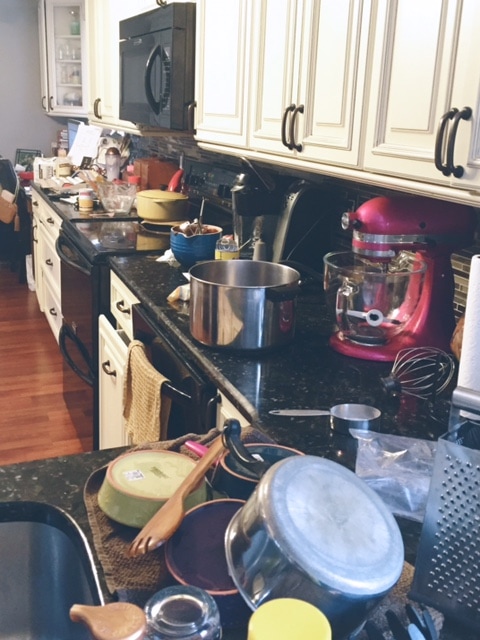 Honestly, it's the photography end that adds so much extra time to the process….and trying to shoot pictures in dang natural light in the middle of January was NOT well thought out on my part…but here we are. Plugging along. Having my folks here helping has been an ENORMOUS help to me. Because beyond cooking and cleaning ALL THE DISHES we had the RIDICULOUS idea before the holidays to get a new puppy…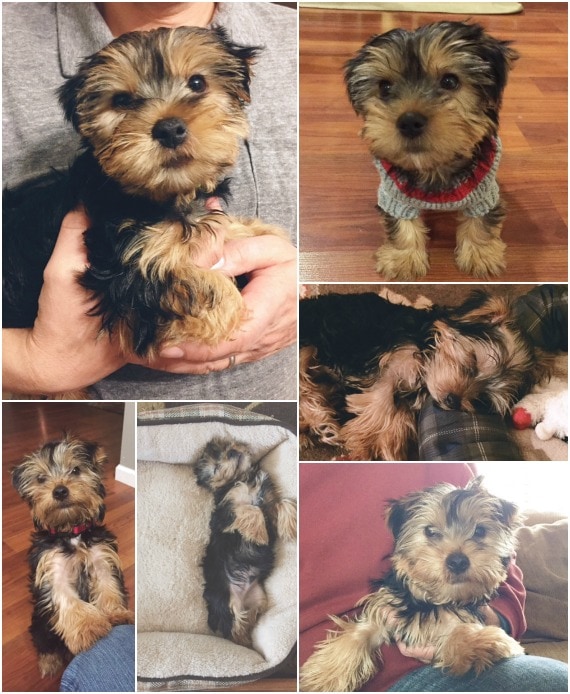 What in the dang world is wrong with me???
But seriously, look at that face.
His name is Chewie (my kids named him) and he is an itty bitty Yorkie, currently clocking in at 5 pounds. Sooooo potty training and shooting a cookbook is the most fun. Ummm.
When we got Chewie he had pneumonia, so the first 2 weeks of his little life were touch and go…and we were unable to house train him as per the vets orders. (Little dude was super sick)..BUT now he's all better and peeing pretty much whenever (and where ever) he wants. Any tips from y'all would be fantastic. Polly, our other pup, kind of likes him, but mostly doesn't. She tolerates him, but I know she wishes he would leave her alone most of the time!
ALSO my editor told me a few days ago that she would like some pictures of me posing with food. Ummmm….
Apparently she has to present me to the marketing department at Simon and Schuster so they know how to sell mt book. NO pressure at all… especially when my face regularly looks like this…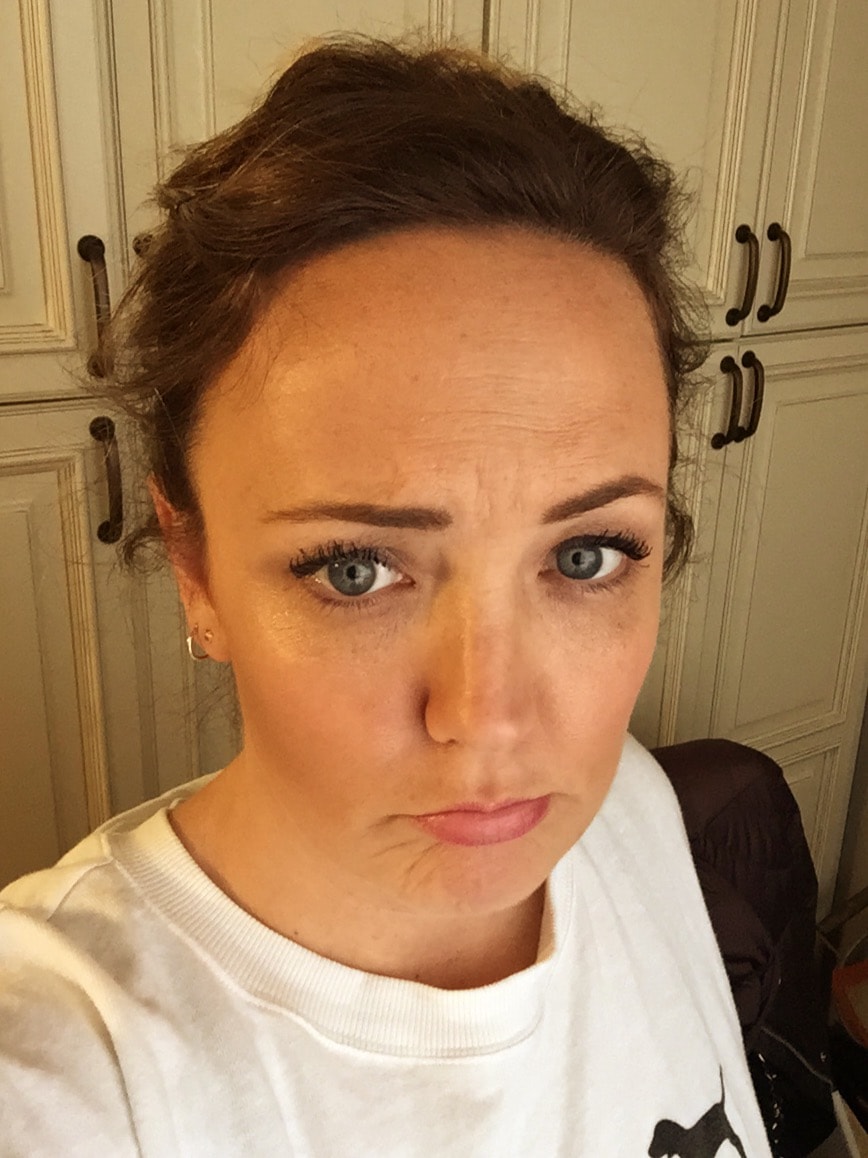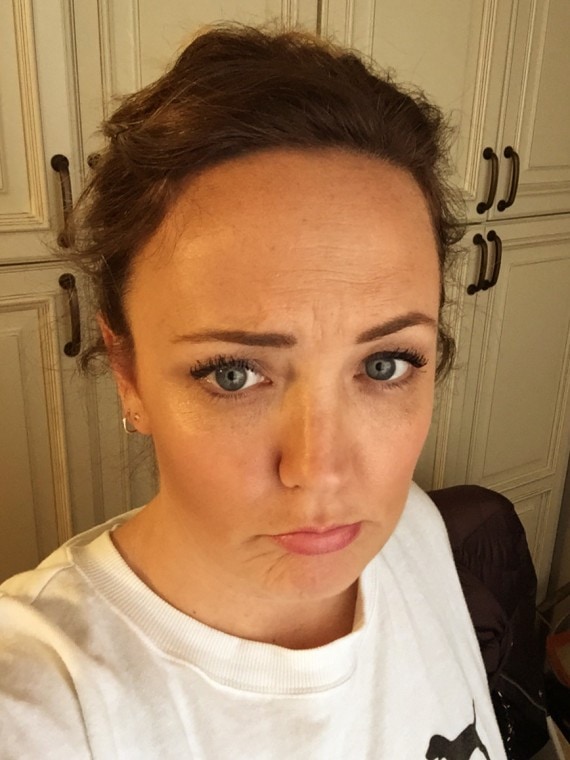 I still have yet to get professional head shots done…procrastinate much…
But we snapped a few in my kitchen that look ridiculously dorky, but yeah…that's me.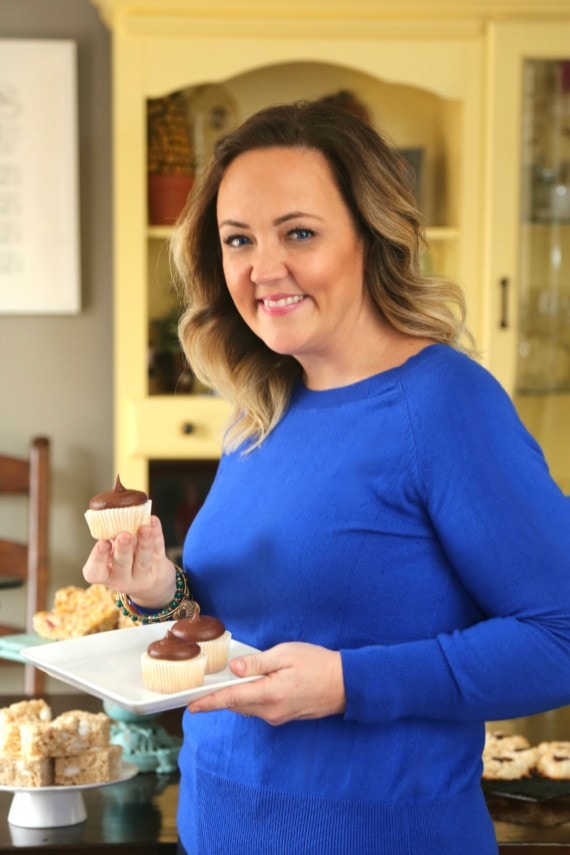 …and this one…
I'm just standing here slicing cake trying not to look stupid. Oh hi.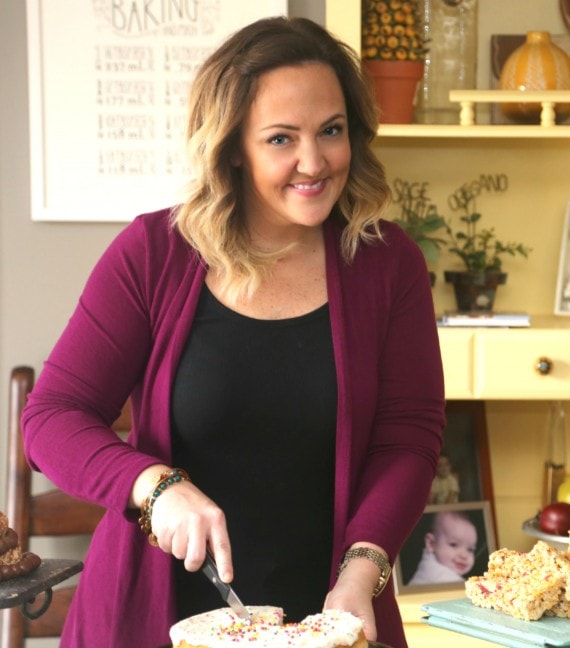 Also, trying to make your face look normal in pictures is hard.
OH and yeah.. I got my ombré spruced up…Love the contrast.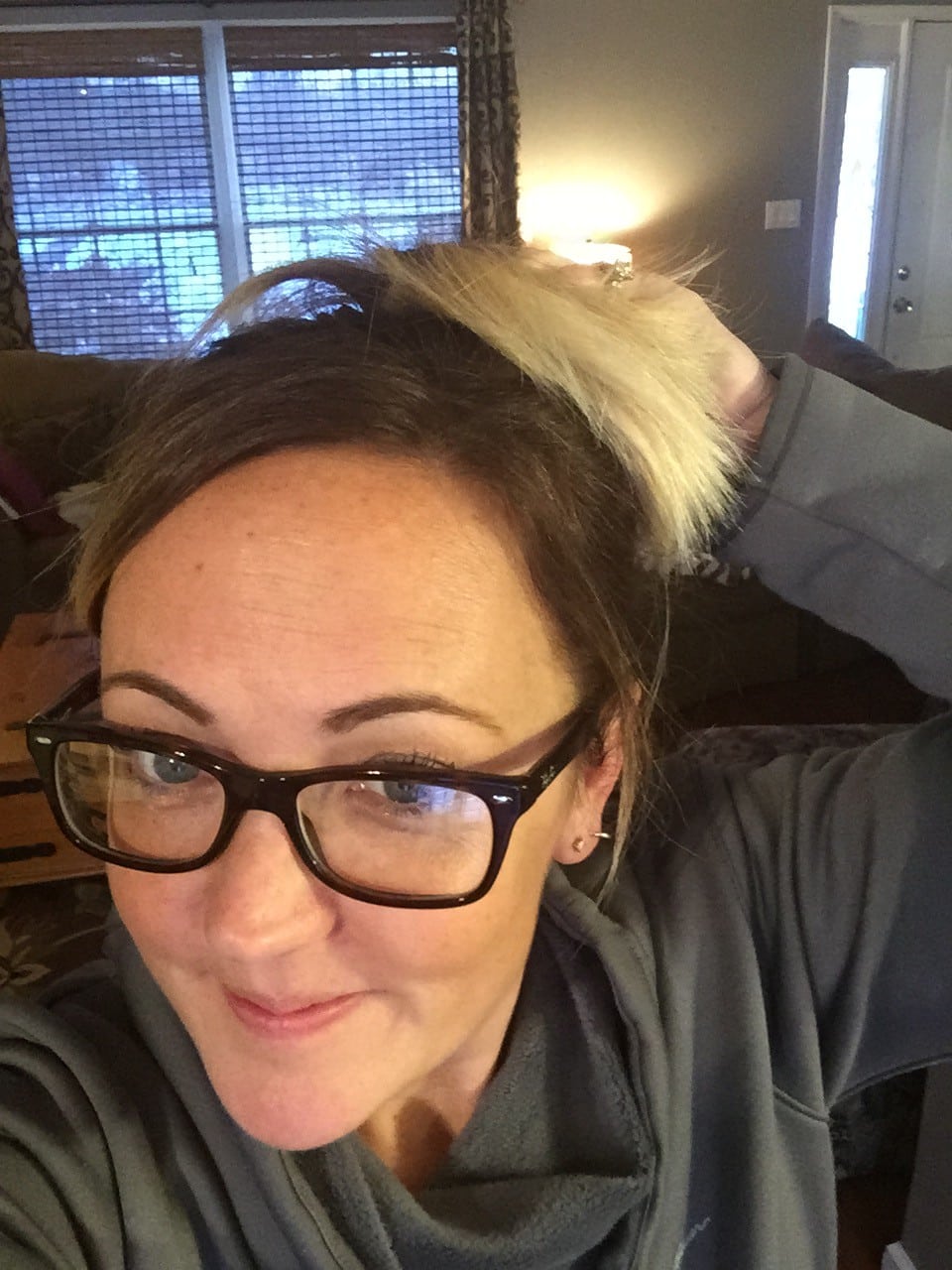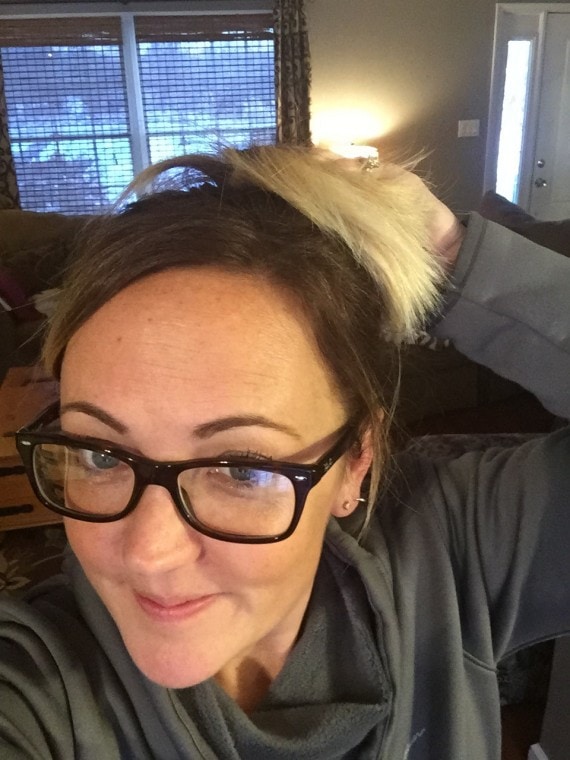 My friend asked me why I would have someone do that to me on purpose 🙂 But I love it.
Anyhow, that's why the site has been a little quiet this week. I actually have recipes to share, but by the end of the day I don't even have the energy to hit "publish" on my new posts!
Hope you have a great weekend!! You know where I'll be!!