Here we are…June is just about over and July is right around the corner! I'm in full summer mode, which means I'm spending more time doing things than buying things, which is fine by me! This month's list is a short one, but I am pretty sure there are some things you will love!
I feel like my wardrobe this month has been very VERY boring! I feel like I wear a version of either leggings and a t-shirt, or denim shorts and a t-shirt on constant repeat. BUT on the rare occasion when I'm not wearing either of those options, you might find me in one of these…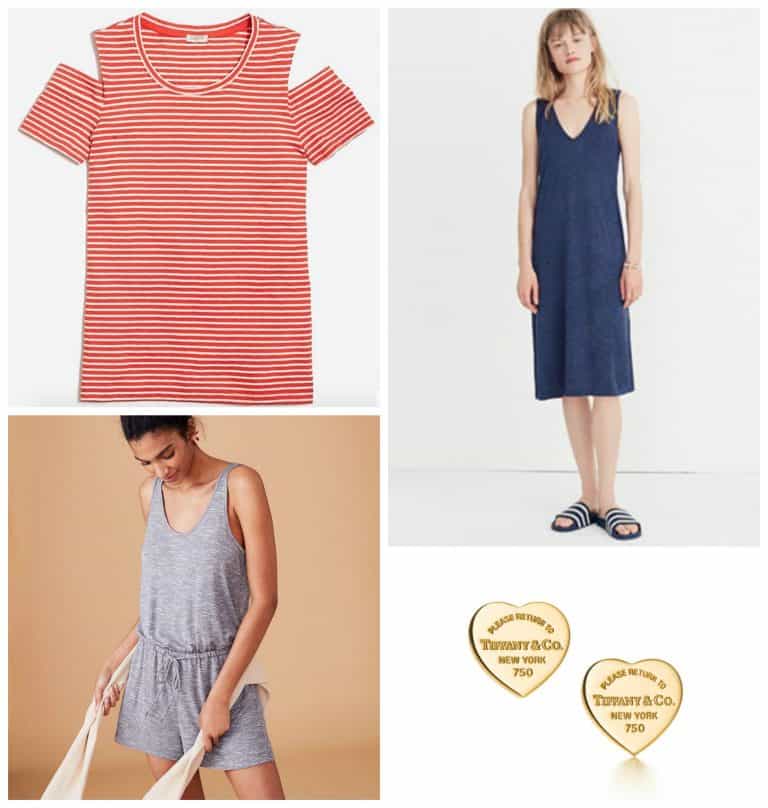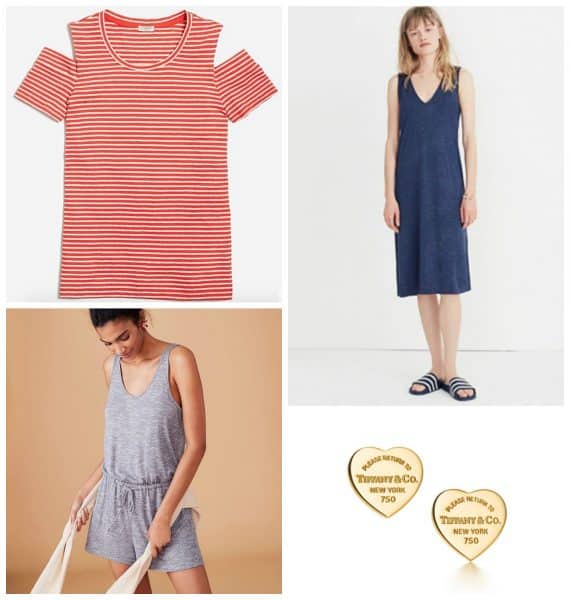 This J Crew peekaboo shoulder shirt in coral stripe is a recent purchase that I am loving. Yes, it's just a t-shirt, but the shoulder cut outs make it pretty cute, and the coral color is a huge favorite of mine right now. PLUS I got it at the J Crew Factory, so it was super cheap!
This Madewell V-neck t-shirt dress is basically like wearing a nightgown. The material is so soft, and it's crazy comfy, but it's actually really cute on! Perfect airplane outfit!
Also, if you're looking for comfortable, this CRAZY comfy Lou & Grey Romper is totally for you. It's so soft and super cute on. It is kind of short, so if you're over 5'5″ I would want to try it on first.
And these earrings are a total splurge, but my husband bought them for me last August for my birthday and I have basically worn them everyday for the entire year. I love them SO so much. SO, they're not a new purchase, and they are pricey, but I am telling you, they are so so cute.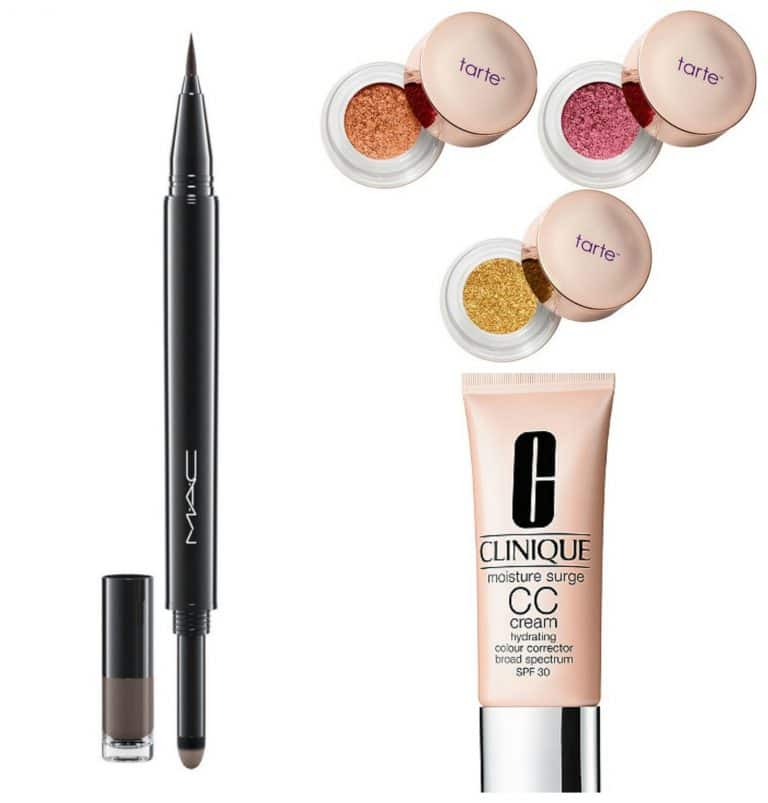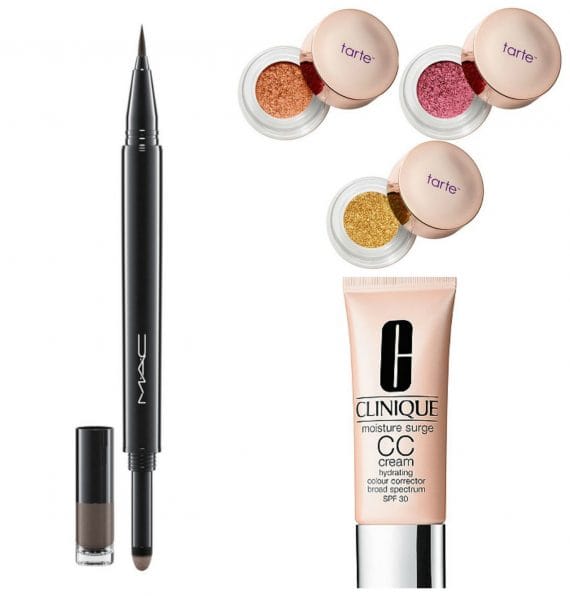 I actually haven't bought a ton of new makeup this month…but the few that I have gotten are total winners…
This MAC brow pen is now HOLY GRAIL status for me. I am SO in love with this product I have been telling everyone I know. I have no idea what took make up inventors so long to develop a product like this, but I am OBSESSED. It's a felt tip brow pen, that you use to brush on fine brow strokes. The pigment is more of a tint, so it isn't severe, and looks TOTALLY natural. The other side of the pen is a powder that you can smudge on to fill in any gaps. But the finished product is so pretty and natural you will seriously fall in love. I actually purchased two colors because I like my brows a little darker on the tail end.You definitely don't have to buy two, but I can't recommend this enough. So so good.
Tarte Chrome Paint Shadow Pots were a super surprise for me. I didn't expect to love them so much! I have been avoiding a lot of glittery-type shadow products lately, but these are SO GOOD. They say they are a loose pigment, but they aren't really…they are pressed down, and all I do is use my finger and pack it on my eyelid. I bought the colors Frosé and Top Yacht and they are both so pretty. I've been using a peachy matte shade in my crease (from my Peachy Matte palette) and then putting this on my lid for the quickest, prettiest summer eye!
Clinique is super underrated and lately I've found a few products that I have been absolutely loving. Mostly, though, the Moisture Surge CC Cream is my summer go-to. It has a 30 SPF, is great medium coverage, and leaves my skin glowy and hydrated. If you have oily skin, this might not be for you, but I am more dry/combo and this is amazing. It wears so well on my skin, and doesn't feel like sunscreen. The color range is SERIOUSLY lacking, so hopefully they can come up with more shades, but since it's a product that is not full coverage, you can buff it out so the color blends out, which means it doesn't have to be an exact match, if that makes sense. I like to apply this best with a stiff foundation brush.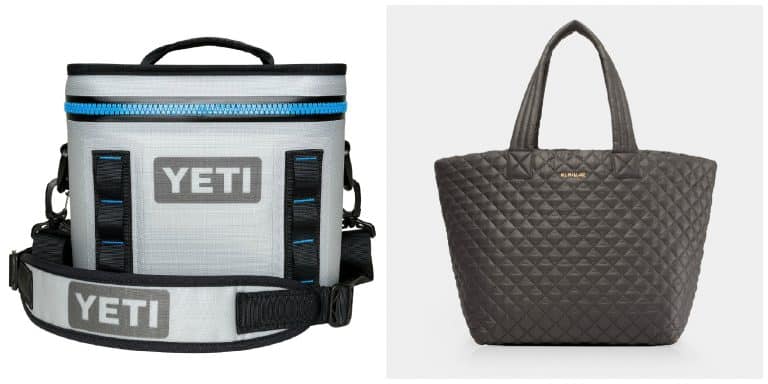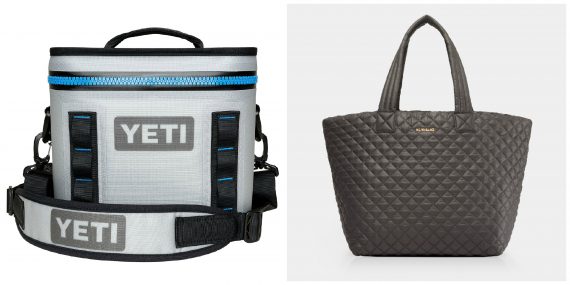 I got a new purse for Mother's Day, which I shared with you guys in last month's favorites, and I'm still loving it for my day to day. BUT summer means hot days at the beach, or sitting on the sidelines of a soccer tournament and these two bags are my go-to for travel and on the go!
Our Yeti Hopper Flip 12 Portable Cooler is a huge favorite of mine right now. It's big enough to carry up to 13 cans of soda/beer, ice etc, but small enough that I have no problem carrying it on my shoulder. We have many Yeti Coolers, and this one is my favorite. I originally bought it for my husband to take with him to outdoor things, but I've kinda-sorta stolen it!
And I've been in love with MZ Wallace totes for YEARS now. The large Metro Tote is probably my favorite travel bag of all times. The large size holds SO much, and it's comfortable to carry and light weight. I use it as a beach bag, an overnight bag, and a carry on on airplanes. I have many MZ Wallace bags and they are seriously THE BEST.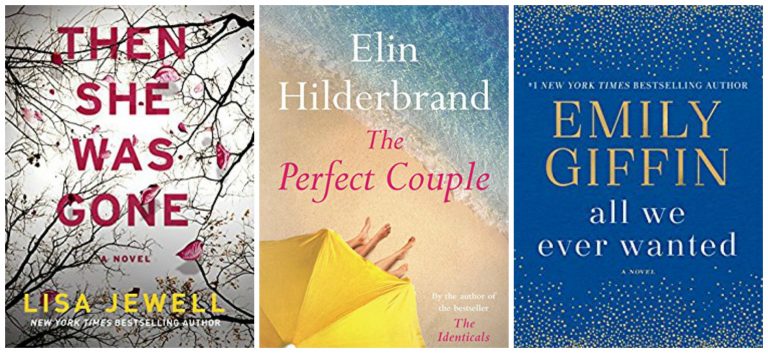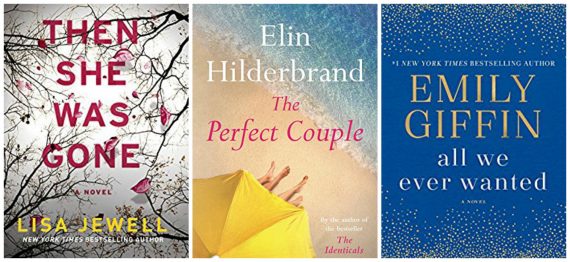 Summer books are my most favorite.
Currently I am reading Then She Was Gone and I'm almost done. I'm loving it! It's a mystery/suspense kind of book that I really enjoy.
Of course I have both Elin Hilderbrand's new book, The Perfect Couple and Emily Giffin's new one, All We Ever Wanted up next on my list! I'm also excited to read Something in the Water, and When Life Gives You Lululemons. I did read about half of The Favorite Sister and HATED it, which was a bummer because I liked Jessica Knoll's fist book. I usually never quit a book halfway through, but I just couldn't get into the characters. They were all awful! And another one I didn't love, but did finish, was An American Marriage. I feel like I am probably the only person who didn't like this one, but I just didn't.
As far as tv goes, I'm still loving Southern Charm like I mentioned last month, but am all caught up, which means I have to watch week to week! HATE IT! ANNNND I'm HERE for this season of Big Brother which is totally embarrassing, but I don't even care.
Hope your summer is going great!
xo
*As always, this post contains a few affiliate links. I bought everything in this post with my own money, and none of it is sponsored. Thank you!!