Can you believe May is OVER? I did some damage this month shopping for clothes, and I'm including some of the best in my May Favorites this month!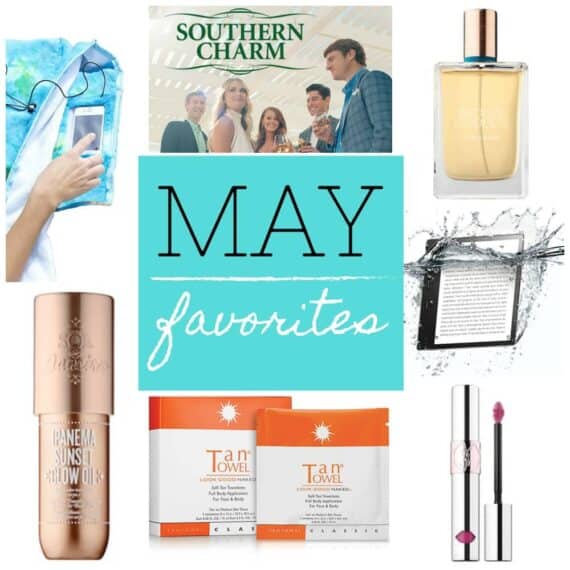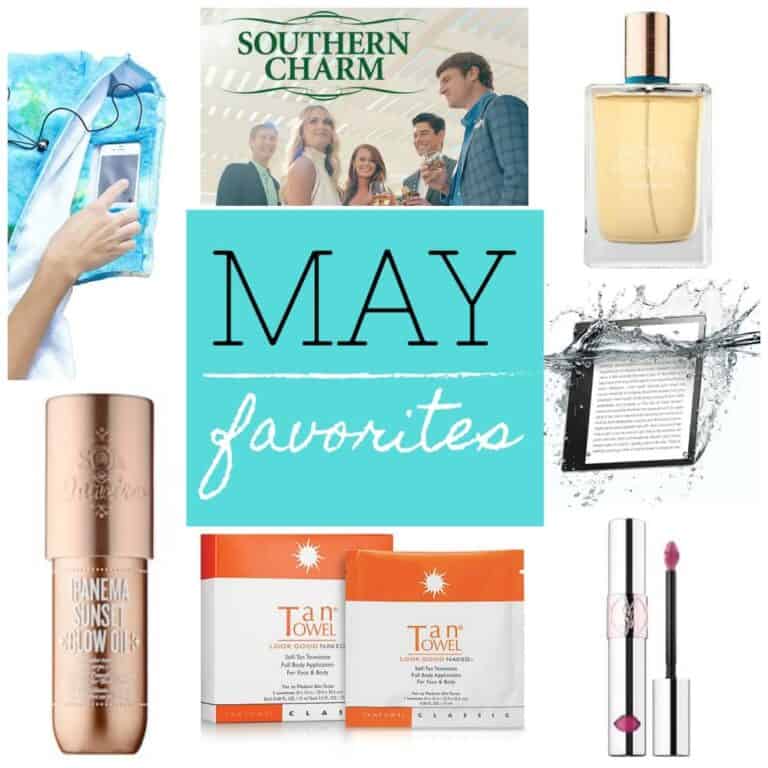 It's finally getting warm here in NJ. May is a tricky month here…it usually starts out chilly, and as the month goes on, it gets warmer. We'll get a 90 degree day, then a 70 degree day, until June comes and it evens out a bit. BUT with the warmer days I started to get the summer clothes bug, and did a little shopping. I haven't delved into swimsuit territory just yet, but I did break out the self tanner, because man, my legs are WHITE!
Let's get into all the things I am LOVING this month. If you subscribe to my weekly newsletter you get a sneak peek into some of my favorites each week, so for those of you who love my monthly favorites post, make sure you're subscribed! AND you can check out my April and March favorite too, if you missed them! Get your credit card ready, because there is some fun stuff ahead!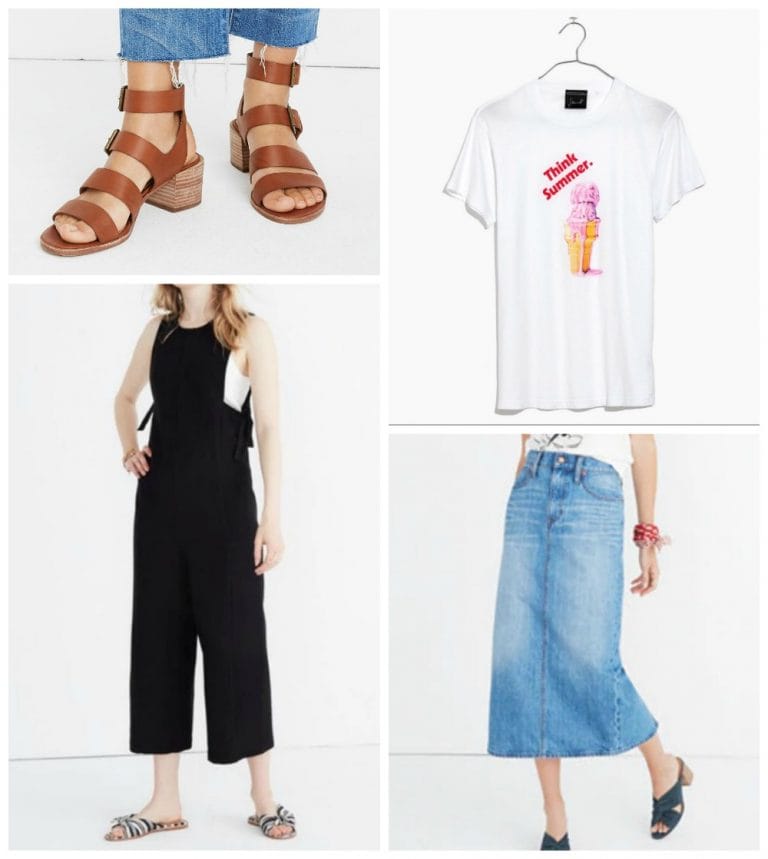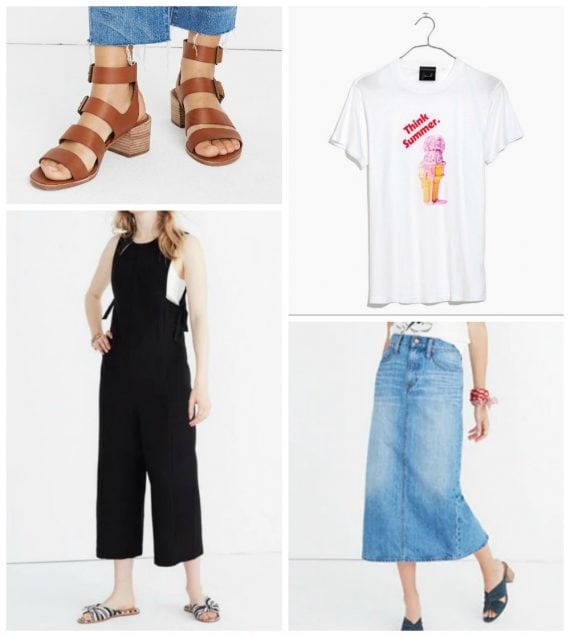 Quinn Sandals / Think Summer T-Shirt / Black Jumper / Denim Skirt
A few weeks ago I went into the Madewell store and about lost my mind. I hadn't been in there in a while…you know how that goes. Madewell is a fantastic store for denim, and I have always had good luck with the clothes there…they're just all cut very nicely. It is on the pricier side, but I love that the clothes are (for the most part) classic that you can wear for years to come. This year (imo) they have some SUPER adorable new things. I bought and LOVE these 4 items SO much!


Tory Burch Round Crossbody Bag / J Crew Pull On Shorts / J Crew Mercantile Crew Neck
Clearly I am all about the color poppy this season…
I got this sweet little Tory Burch bag for Mother's Day this year and I LOVE it. It's small, but it's been so perfect for running errands. It just fits my phone (7 plus) so that's a nonnegotiable.
I ran up to the outlets last week and hit the JCrew Factory store. I LOVE J Crew, but you and I both know it's way too overpriced, which is why the factory store is perfect. I found these ADORABLE shorts that are so comfortable (hello elastic). They are actually much cuter in person than in the picture, and are roomy and casual. They come in navy as well. Don't be scared of the 3 1/2 inch length. These are flattering and cut wide, so they seem longer! I will be wearing these ALL summer…AND they'll look adorable with a swimsuit too! (I wear a small)
Another MUST from J Crew Factory are the JCrew Mercantile Crew Neck. They are my FAVORITE so I stocked up. They come in tons of colors, but of course my fave right now is the poppy colored…and white of course! It's BY FAR by favorite white crew neck shirt. TOTALLY recommend…and they're only $14.50!! (I wear a small)

Boyfriend Overalls / Gap White V-neck / Denim Romper
ANNNND denim. I can't quit you, even if it's in the 90s.
I wore my overalls on an Instastory a few weeks ago, and I got BOMBARDED with questions from you guys about them. The picture up there is styled with a long sleeved shirt, but I wear mine with short sleeves and tanks throughout the summer. I prefer my overalls to be baggier (boyfriend style). I have seen the slimmer fit, and even tried some on, but I have hips, and a slim cut overall just makes me look WIDE. So while overalls in general aren't the most slimming piece of clothing you will own, I think the baggy look is cute! I had to cut the length on mine with scissors, but I cuff and roll them, and the frayed edge looks cute! I got mine many seasons ago, but this season's Free People ones are almost the same.
I have been on the search for the perfect white shirt. And while I stand behind the JCrew Mercantile that I listed above, it doesn't come in a V-neck. So my favorite white V-neck shirt comes from the Gap! It's a great white, not completely see through, has a nice shape, is soft, and is a great length to wear untucked, half tucked, or full tucked. Plus, the price point is great at only $19.95!
I bought this Rachel Roy Denim romper on a whim. I needed an outfit for a graduation and grabbed it as an alternative to the dress I already had. I am SO glad I did. You guys, this thing is super stretchy, super comfy, and totally flattering. It has structure, so it holds you in, while not feeling uncomfortable. I love it so so much!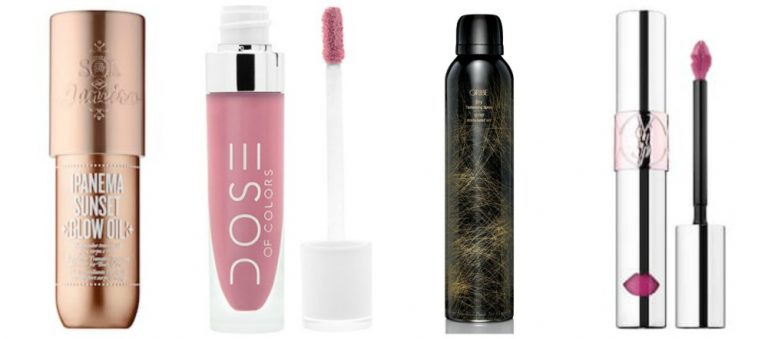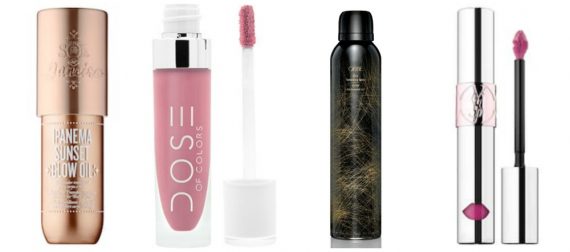 Sol de Janeiro Sunset Glow Oil / Dose of Colors Gloss / Oribe Texture Spray / YSL Liquid Color Balm
I didn't do too much make up/beauty damage this month. I am pretty set with most things right now, and there weren't any huge new releases that got me excited…BUT there are a few things that I grabbed and really love!
You guys know I love basically the entire Sol de Janeiro line…the Bum Bum Cream, the Shower Gel, the Lip Butter…but they came out with these new body oils that I'm obsessed with. I got the Sunset Glow and it's the perfect hint of shimmer, without being glittery. It looks gorgeous on your shoulders and legs. The oil isn't heavy, and for me, it absorbs in and leaves a pretty shimmer behind that MOST IMPORTANTLY doesn't seem to transfer! That's what I love so much about this…I HATE shimmery lotions, sprays or oils that get glitter everywhere. It smells like the Bum Bum Cream in my opinion, but is a light scent and not overpowering. I just think glowy skin in the summer is the best!
I bought this Dose of Colors gloss in Dolly a while back, but lately have been using it like crazy! It's a sheer baby pink, that I think looks super pretty. It's glossy without being overly sticky.
With the warmer temps, I find myself wearing my hair wavy or up a LOT. This Oribe texturizing spray is THE BEST. It adds the perfect amount of texture that will hold a loose, messy bun, without being gritty. I also use it before a curl my hair and it really helps hold the curl. Plus, it smells FAB!
Lastly I am OBSESSED with this YSL color balm. It's a gorgeous wash of color, leaves a beautiful shine, and tints your lips with color for a long time after the gloss as worn off. I love this so much, because it is just the perfect amount of color, leaves your lips hydrated, and is still a long wearing tint. I have these in tons of colors and think they're THE BEST! I have the color Chase Me Nude.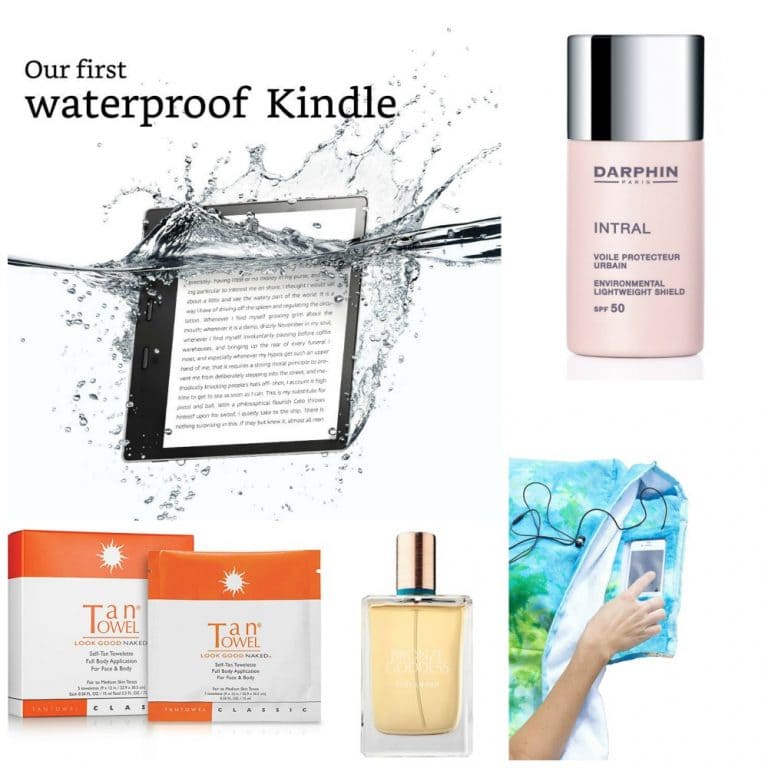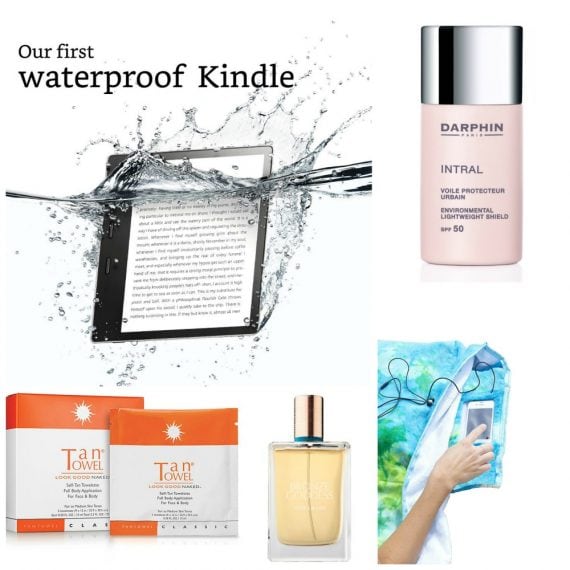 Waterproof Kindle / Darphin SPF / Tan Towels / Bronze Goddess / Tillow
And now, since beach/pool season is upon us, let em share what is getting me in the summer spirit!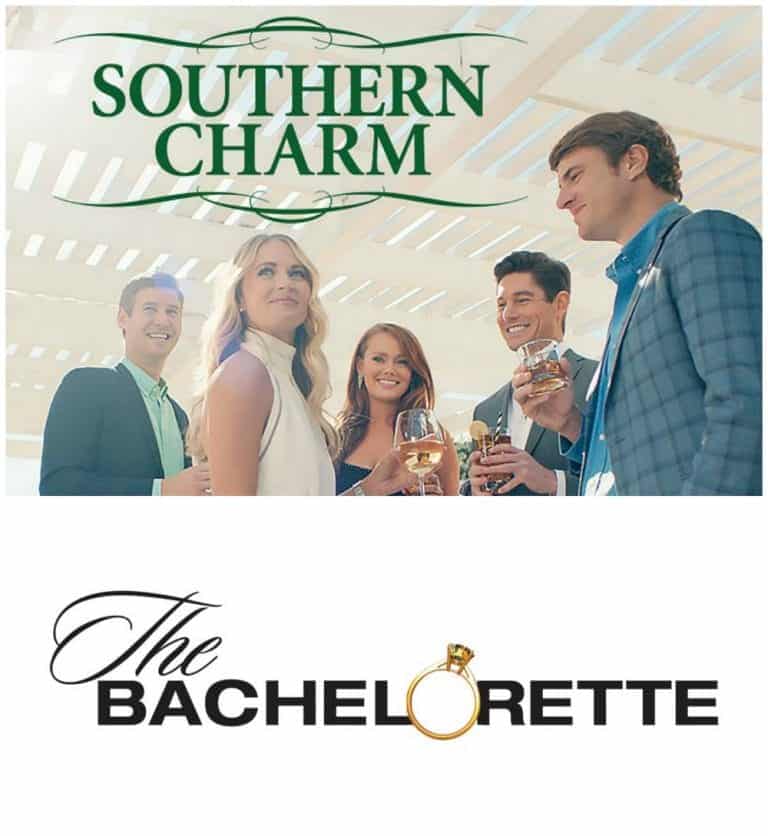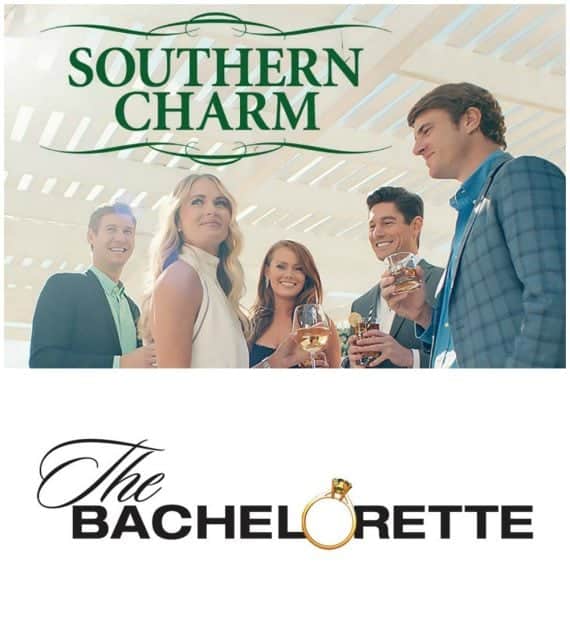 And this month I've been binging Southern Charm. Why have I never watched this show before?? My friend has been trying to get me to watch for years, and I finally bit the bullet. It's been a problem…I've been taking my ipad everywhere, catching an episode when I can. I can't get enough.
And of course The Bachelorette is on again! have you watched? It's a hot mess express for sure.
MISSES!
And with every month of purchases, there are bound to be a few misses…especially when you order online.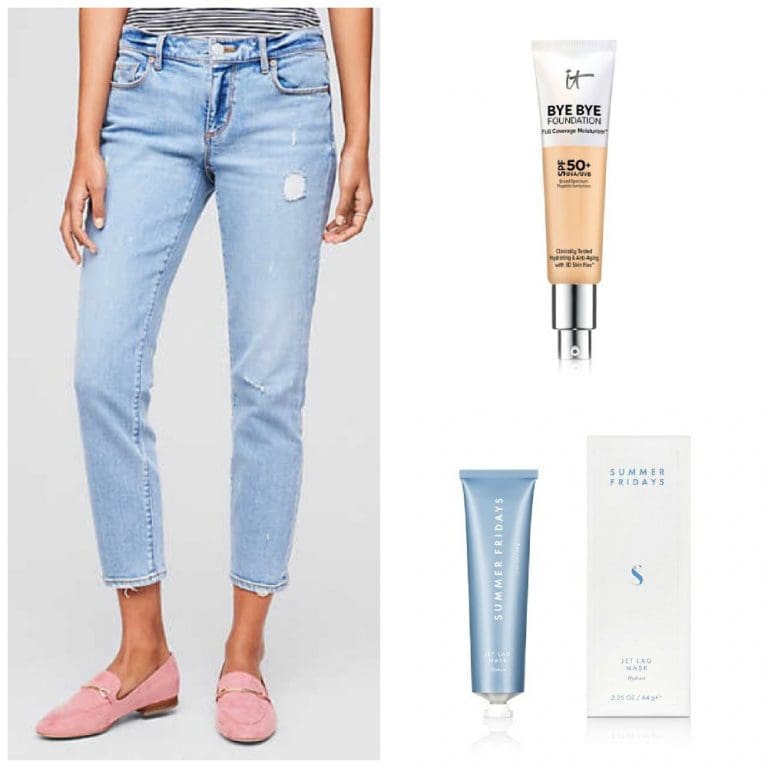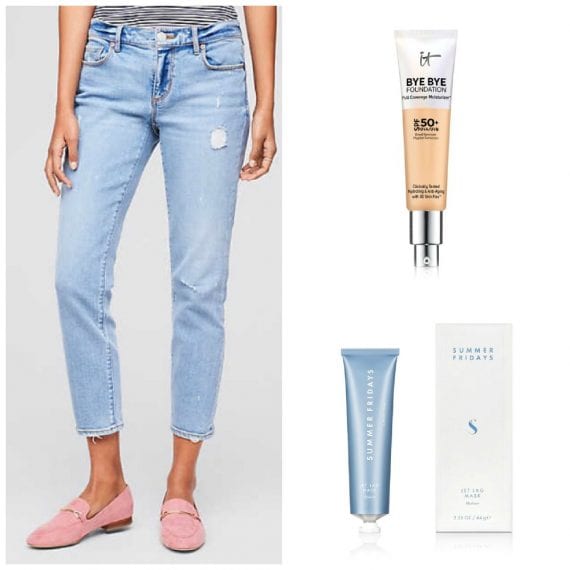 Loft Denim / IT Bye Bye Foundation / Jet Lag Mask
Loft Denim. Bless it's heart. After many, many, MANY years, I am finally throwing in the towel. Don't get me wrong, I love Loft. But I have finally come to the realization that their denim is not for me. No matter the size, the cut, the style, they ALWAYS fall down. I mean that in the way that after an hour or so of wear I have to hike them up CONSTANTLY…even if I wear a belt. I feel like it's basically sorcery how jeans need to be hiked up when wearing a belt, but it happens. for me. in Loft denim. It pains me to finally accept this, because they really do make cute jeans, and the price is right, but no more. No more. I have fully decided AG is the denim for me…specifically the Prima Crop. They're so good.
This goes back to the SPF issue I talked about above. I bought this IT Cosmetics Bye Bye Foundation hoping it would be the answer, since it has great reviews, but nope. It's got decent coverage and goes on smooth, but it just didn't look great on my skin. It went on really thick, and didn't wear well throughout the day. My skin looked uneven after a few hours, and made my skin look old. I know a lot of people love IT cosmetics, and this product does have great reviews, but I think it comes down to the heavy sunscreen included doesn't work for me.
The Jet Lag Mask by Summer Friday was a total miss for me. First off, it smells like glue, which is not something I feel like slathering on my face for any length of time, and second it just didn't really do much. $48 is a lot of money to spend on something that is just eh. I have used it enough that I can't return it, because I wanted to give it a fair chance, but for now on I'm using it on my heels at night before bed.
And that concludes another round of favorites! Let me know if you have any favorites I should try, and if you have anything (or plan on buying) anything on my list! I love a good shopping chat!
*As always, this post contains affiliate links, but is in no way sponsored. I bought everything here with my own money. Anything I earn via affiliate links goes to support my online shopping addiction. xo