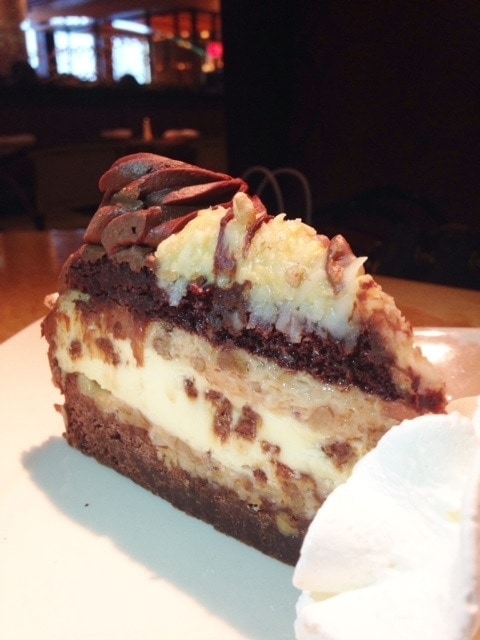 Hi friends!
I wanted to pop in with another mish-mash post of my life lately.
I've been enormously busy the past month or so, with just random things. February was over before it even began.
Let me share…
First off, I was supposed to go to Destin, Florida last month to visit the stretch of beaches down there called South Walton. Actually we had made a whole "girl's trip" out of it.
Anyhow, after months of planning the morning we were set to travel our flight got delayed. Delta screwed our travel plans up in a major way after that and ended up booking us on a flight that never existed. I am not making this up. So we had no flight.
They offered to put us on a flight the next day, but after a nice little crying sesh we decided to scrap the whole trip, because we didn't want to fly all the way from New Jersey to Florida for one full day.
Delta did refund our money, but I will tell you, the customer service was horrendous. I certainly understand the ins and outs of flying and of course there will always be delays, but without going into all the gory details it was the worst experience I have ever had with an airline ever ever ever.
We did make the most of our afternoon, though…it involved lots of shopping and lots of Prosecco. We had to.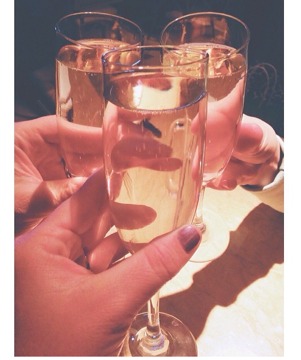 Oh, and a giant slice of THIS….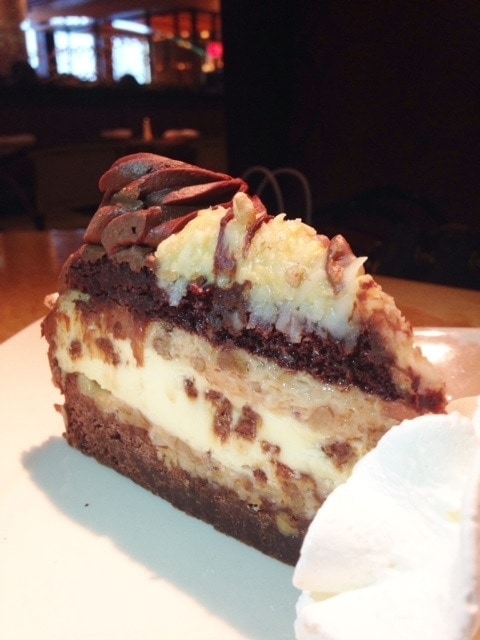 It's called "Chris's Outrageous Cheesecake" and it's amazing!
It's brownie, Cookie Dough, Cheesecake, Chocolate Cake and Toasted Coconut Pecan Frosting.
It's called drowning your sorrows.
The following weekend was one of my best friend's birthdays, so we decided to head into NYC for the night.
The Omni Berkshire Place was nice enough to host us for the night, and I have to tell you, if you are in the city you NEED to stay at the Omni. The location is PERFECT(Midtown a few blocks from Rockefeller Center), the service is phenom and the rooms are gorgeous!
*photo courtesy of the Omni
When we arrived we were greeted with the sweetest little plate of desserts! They know me too well! Oh and a bottle of wine…they must also know my friends well!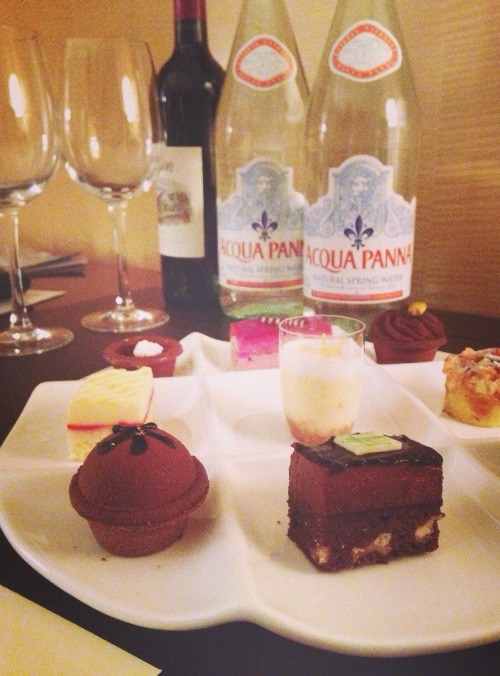 We happened to luck out and The Omni is partnering with Washington State Wines and they had a "Taste Washington" event going on right downstairs.
Before dinner we were able to enjoy loads of different wines from Washington State…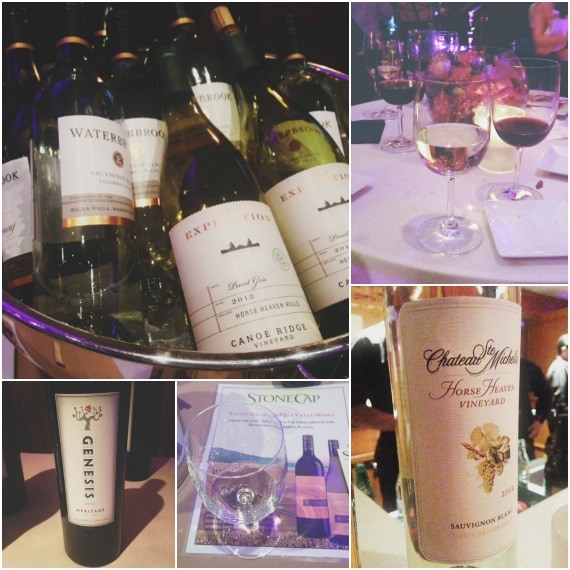 After all the wine. We walked over to PJ Clarke's for a burger…oh and also tots. Because we're classy like that.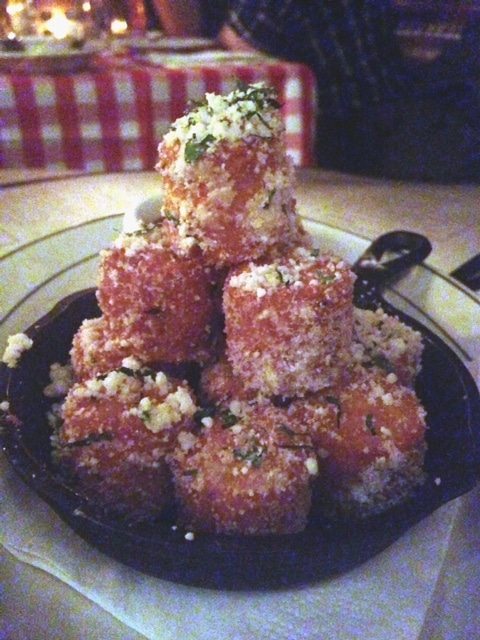 These happen to be Garlic Parmesan Tots. So stinking good! AND, the burger at PJ Clarke's is AMAZING!
Also, when you see a fountain, you've gotta take a picture…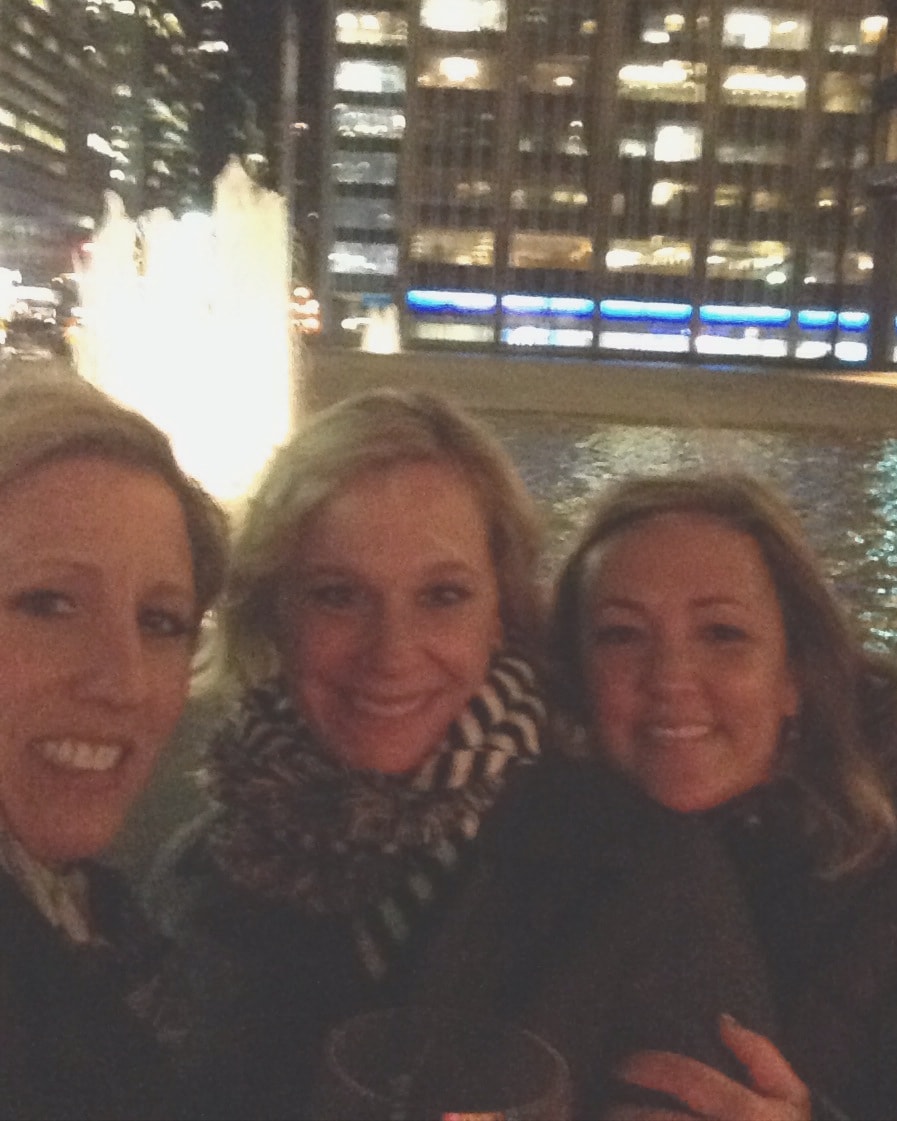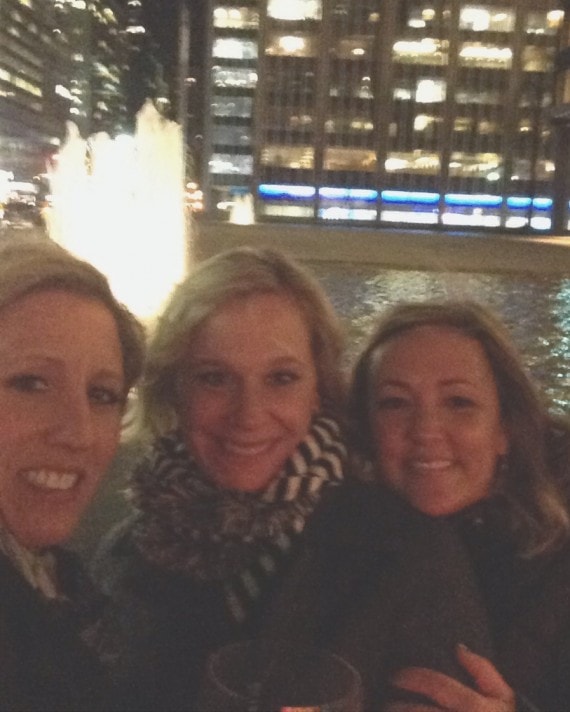 That's my friend Angie and also my friend Christie.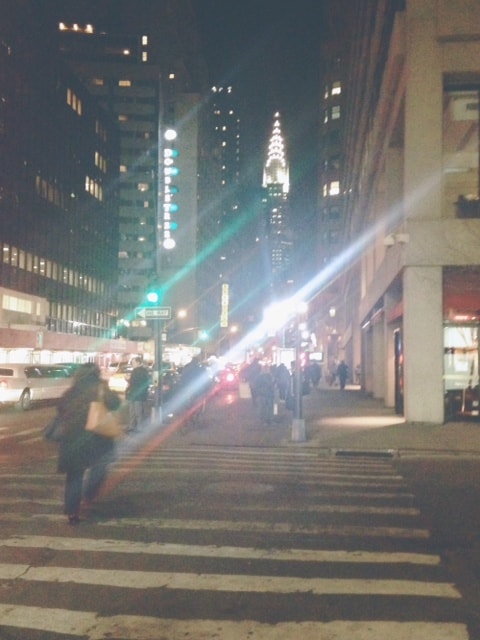 After dinner we decided it would be fancy of us to try and get into the AVA Lounge at the Dream Hotel like we are the Kardashians or something. I have to say honestly they didn't want to let us in.. you want to know why? BECAUSE WE ARE MARRIED!! BUT they probably felt bad for us and let us up anyway.
Well, I'm just gonna say that I brought the age demographic up in that place by about 15 years. It was humbling to say the least. AND I didn't get to see a Kardashian.
SO we went back to the Omni and ordered room service, as one does.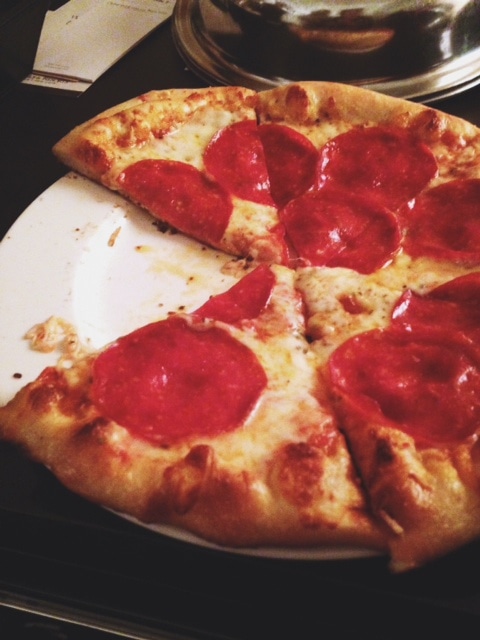 The next day we woke up and of course needed more food.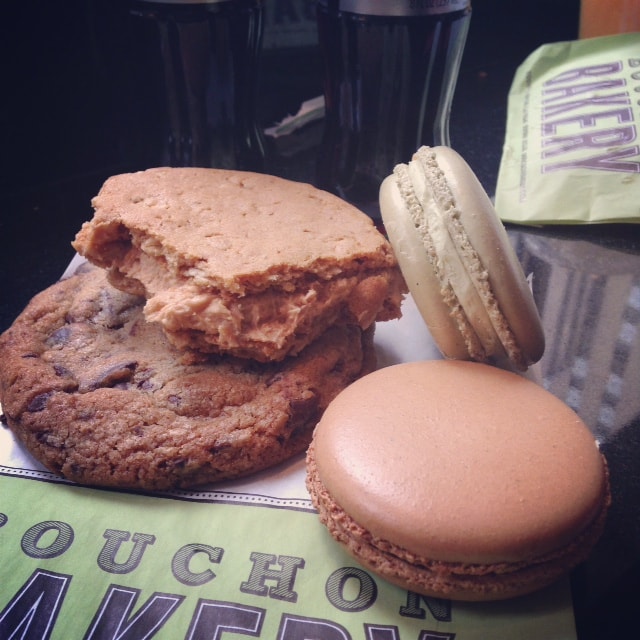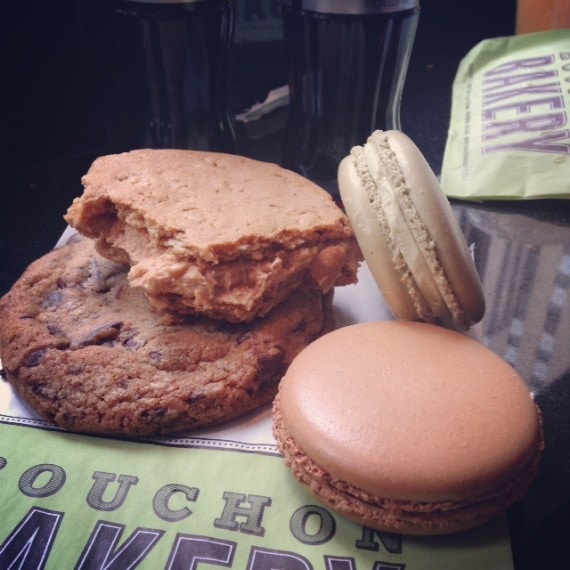 My girlfriend had never eaten at Bouchon, which was a travesty, so we had macarons for breakfast.
Our husbands came in and met us for lunch at Eataly…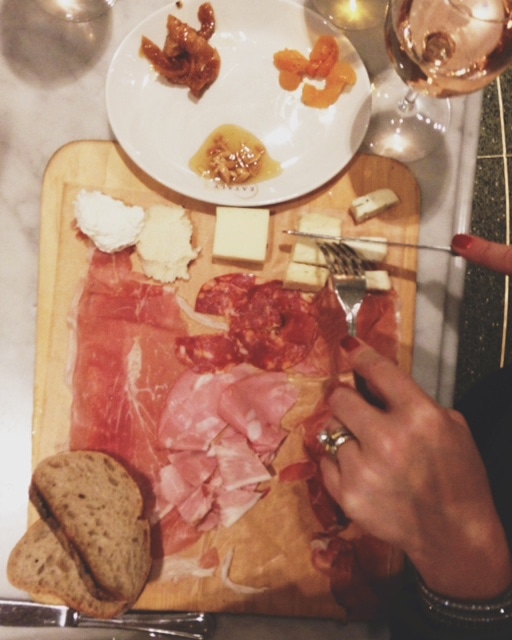 We literally spent 4 hours in that place trying all the food. I've been there a few times and I LOVE it.
Also, more wine.
It was really a fantastic few days and totally necessary after our Florida trip cancellation.
And finally I rounded out the weekend by eating this burger…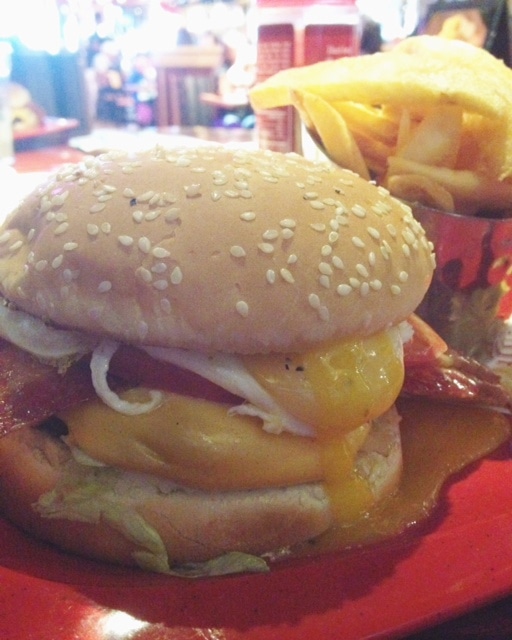 I will now starve myself until May.
Other fun stuff:
I bought and am obsessed with these loafers…
The color is "Mandarin" and it's an orangey-red. I love them because they are comfy and fun, and also super versatile!
I also tried these and was so sad I didn't like them…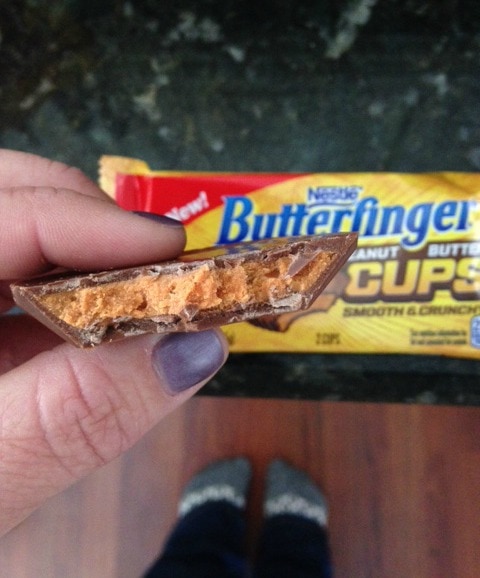 Hope everything is going well in your world! Have a great weekend!!