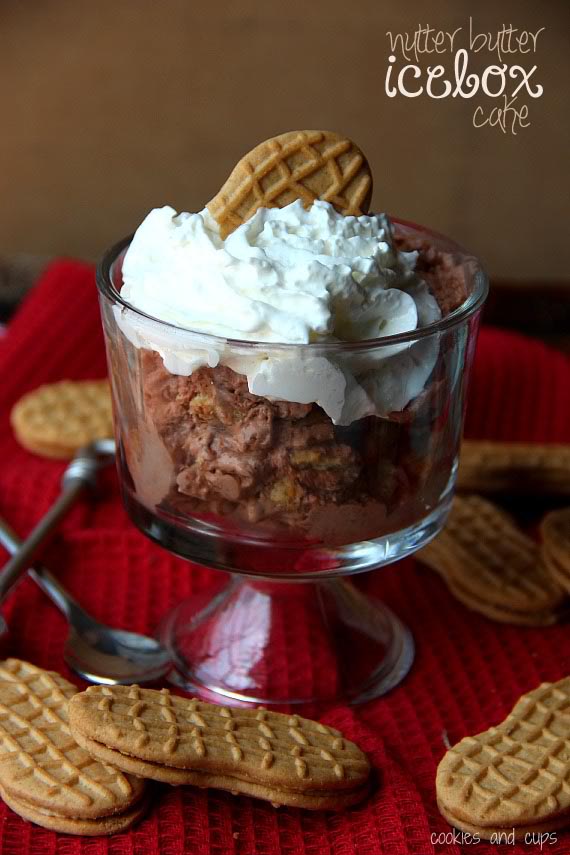 My husband's favorite dessert is icebox cake.
If you are unfamiliar, it's basically a chocolate pudding and graham cracker lasagna.
I, however, am not a fan.
Not sure why…maybe the soggy-ish graham crackers, maybe it's because I hate making pudding…ALL THE STIRRING! Seriously it takes milk 14 hours to start boiling.
Maybe it's because his mother makes it.
I'm kidding, geez.
Ok, back to icebox cake.
Again, not sure why it's not my thing…but I will tell you that the mystery has plagued me for 14 years…that's when I met the husband and he introduced the soggy graham cracker dessert into my life.
So, I decided to take matters into my own hands.
Make an icebox cake I can get behind.
I will say that there is no boiling milk, which is awesome, but there is stirring involved. I couldn't figure out a way around that.
Annnd it's chocolate and peanut butter.
Really…using Nutter Butters instead of graham crackers is like the best idea I've had all day. All week even!
And the pudding is less pudding-like and more mousse-like.
So it doesn't seem as soggy-ish.
Ok, short story long.
Nutter Butter Icebox Cake.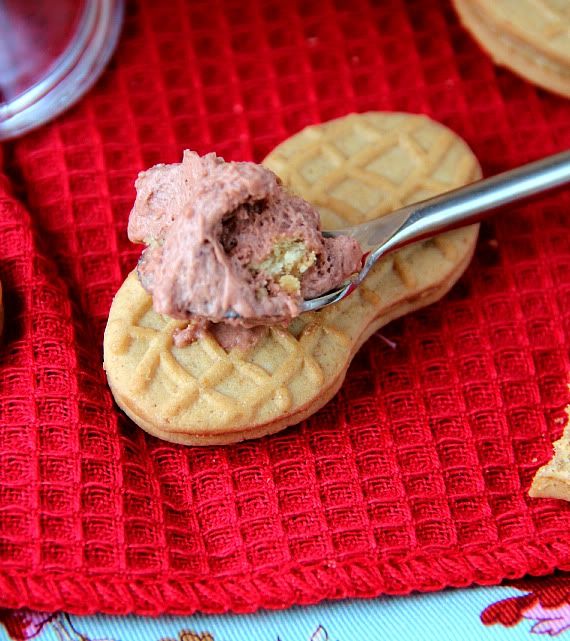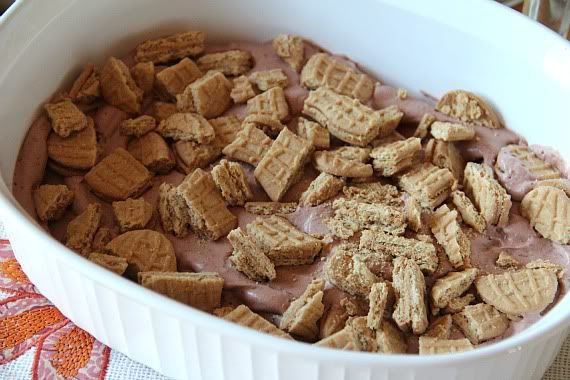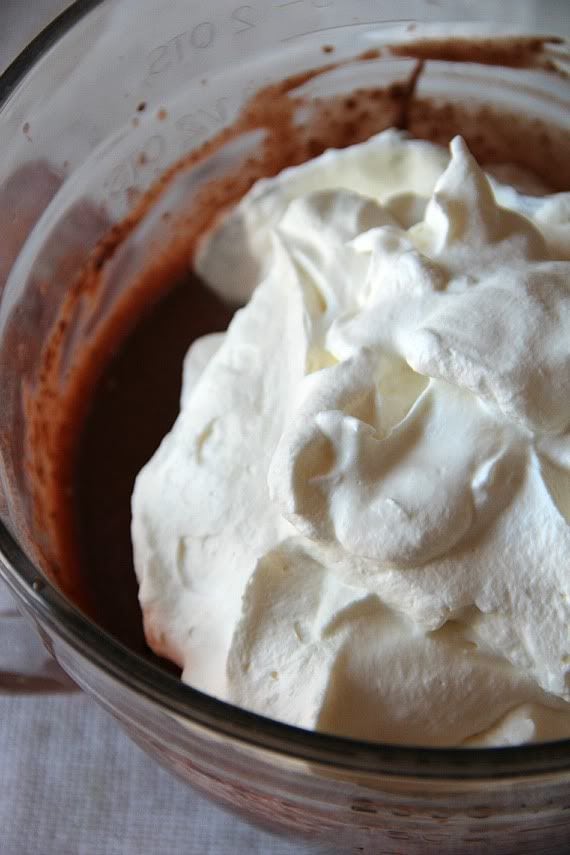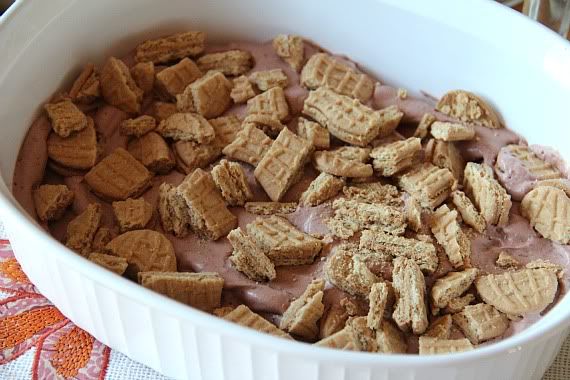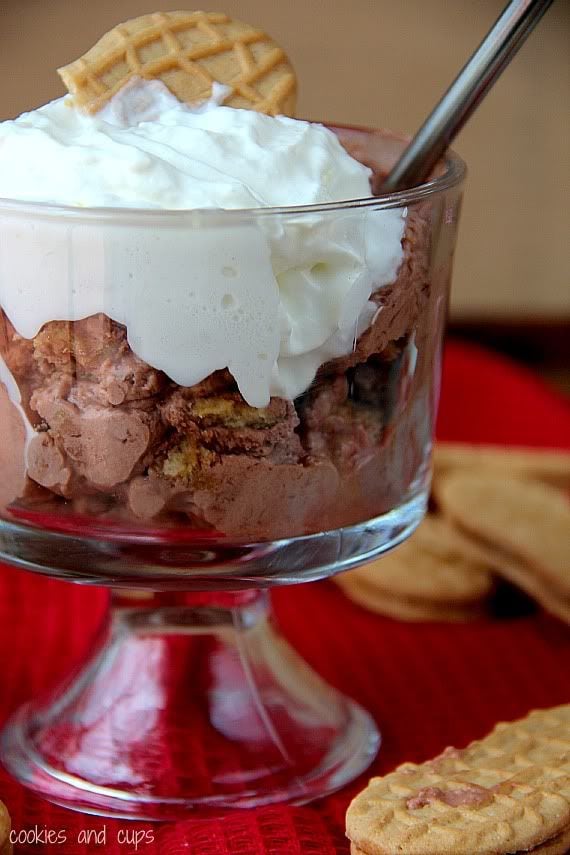 Chop up some peanut butter cookies…
Making the "pudding"…mix sweetened condensed milk, water and instant chocolate pudding together for like 5 minutes.
This is the exercise portion of the recipe…
Plop your whipped cream into the thickened mixture…
Then gently fold in your whipped cream until the colors aren't swirly…

Then layer your pudding and cookies, starting with pudding…
Start and end with pudding…
That's it!
Let the whole concoction set up in the fridge at least 4 hours…you could easily make it the night before.
Then dig in!
Print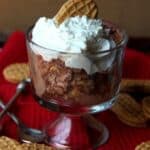 Nutter Butter Icebox Cake
---
---
1

(14 oz) can sweetened condensed milk

1 cup

ice-cold water

1

pkg (3.4 oz) instant chocolate pudding

2 cups

heavy whipping cream

3 cups

coarsely chopped Peanut Butter sandwich cookies (such as Nutter Butter)
extra cookies and whipped cream for garnish
---
Instructions
Whip your heavy cream on medium high until soft peaks form, about 1 1/2 minutes. Set aside.
In a medium bowl whisk together sweetened condensed milk and water until combined. Add in chocolate pudding and whisk vigorously for 5-6 minutes until mixture becomes thick.
Fold in your whipped cream into the pudding mixture and stir until completely incorporated.
In a 2.8 qt casserole dish spread 1/3 of the pudding mixture on the bottom. Top with 1 1/2 cups chopped cookies. Repeat this process again and finish with pudding mixture.
Cover and refrigerate for at least 4 hours.
Garnish with whipped cream and more cookies.
---
Notes
store in an airtight container for up to 2 days.
Want To Save This Recipe?
Find more recipes like this: