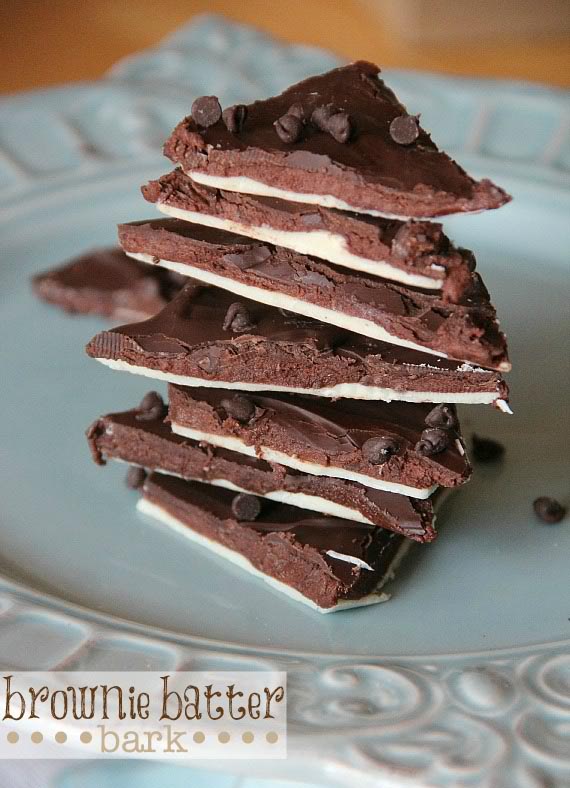 So this is the final recipe in Brownie Batter week.
Besides being Brownie Batter week, it's also been no-bake week, because really baking is batter's mortal enemy.
And in most parts of the country it's like 2000 degrees outside, so turning on the oven and baking a load of treats apparently doesn't sound good to everyone.
Weird.
Also, just to let you know, since I did lots of taste testing this week..brownie batter treats don't make themselves, people…I have started a cleanse.
It's sorta not fun, but not entirely bad. Make sense? You can find the details here.
I'm not really a cleanse girl, but I try and do one a year or so, just to help me reset.
Anyway, let's not talk cleanses or health or any of that nonsense right now.
We're finishing up Brownie Batter week and today it's on.
Like Pac -Man.
Centipede?
Whatever.
Brownie Batter Bark needs to be part of your life.
It is the perfect treat, snack, meal or ice cream garnish going.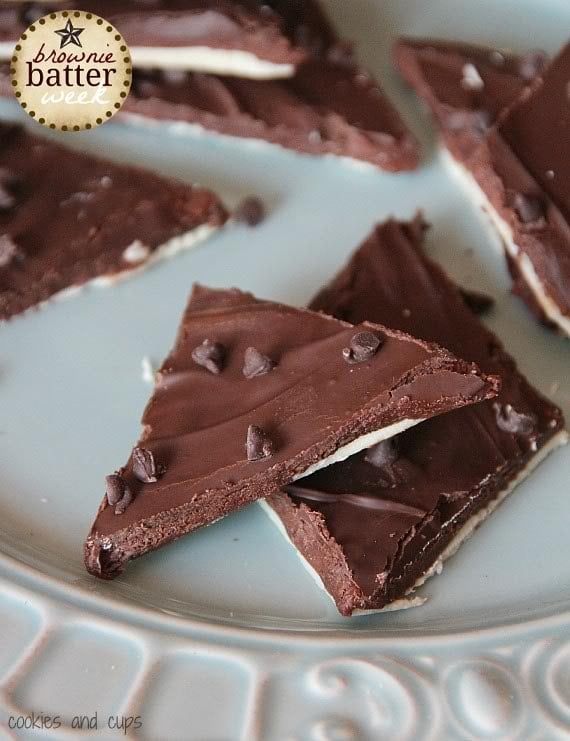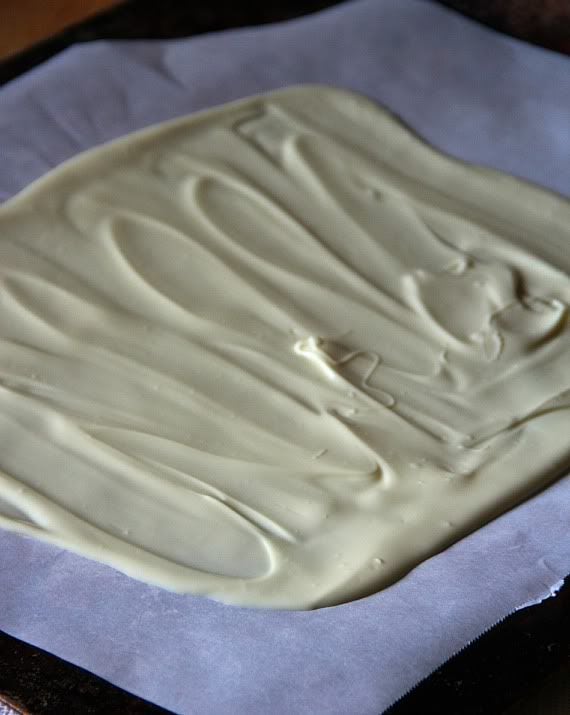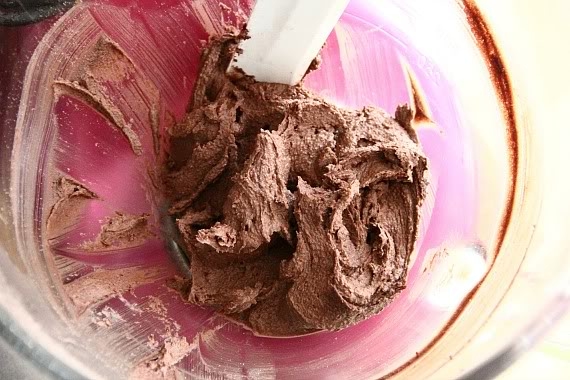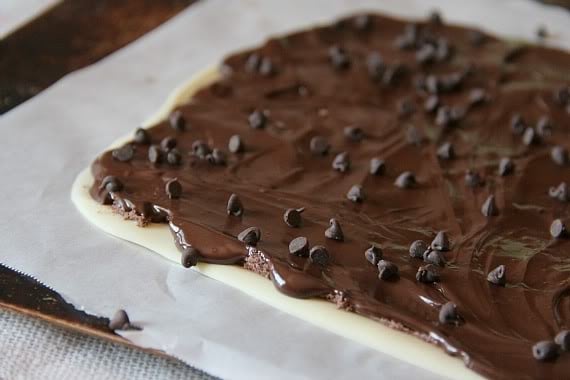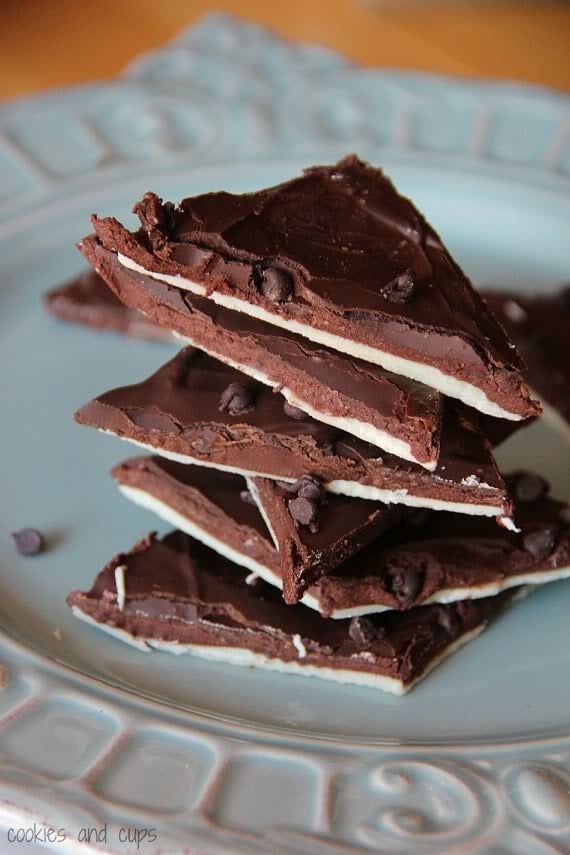 Says me, that's who.
All you do is melt some white chocolate and spread it on a lined baking sheet…
Then make some brownie batter…just butter and dry mix…
Spread that on the set up white chocolate…
Then chill that.
Melt some semi-sweet chocolate and spread that on top of the batter, spreading over the edge of the batter, to "seal" it.
And sprinkle with mini chips. Because it looks cute.
Pop it in the fridge until everything is set and break into pieces.
Done and done.
Print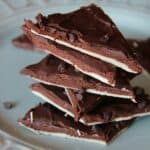 Brownie Batter Bark
---
8 oz

white chocolate

6 Tbsp

butter, room temperature

1 1/2 cups

dry brownie mix

5 oz

semi sweet chocolate
mini chocolate chips to garnish
---
Instructions
Line a baking sheet with parchment paper.
Cream together your butter and dry brownie mix until combined and smooth.
Melt white chocolate in double boiler.
Spread white chocolate on parchment paper in approximately a 9″x9″ square. It doesn't have to be exact.
Place in refrigerator for 10 minutes until white chocolate is set.
Remove from fridge and spread brownie batter mix on top, almost to edge.
Place back in the fridge for another 10-15 minutes.
Meanwhile, melt semi-sweet chocolate in double boiler.
When Brownie Batter is chilled, spread melted semi-sweet chocolate on top.
Garnish immediately with mini chocolate chips, if desired.
Chill for another 10-15 minutes until set.
Break into pieces to serve.
Serve chilled.
---
Notes
Store in refrigerator, in an airtight container for up to a week.
Want To Save This Recipe?
Find more recipes like this: