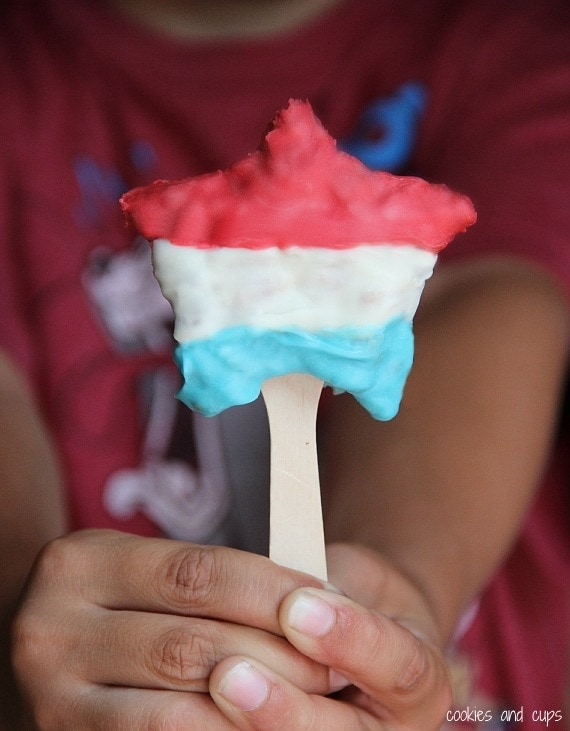 Some treats are a no-brainer.
So easy and simple that they basically make themselves.
This isn't exactly that.
The idea is simple, and really so are the steps, but whenever there are candy melts involved I hit a hiccup.
I wish I were an expert candy-melterer like Bakerella. But somewhere between the melting and the tapping something gets lost in translation.
So I settle for a more "rustic" candy coating. Textured, if you will.
Especially trying to cover a bumpy krispie treat in smooth candy coating.
I dare you to make it work.
Anyway, let's talk Patriotic Krispie Treats.
Easy idea, and if you can embrace the rustic finish, like I have, you're golden!
All you have to do is make your krispies. I used these Brownie Batter Krispies.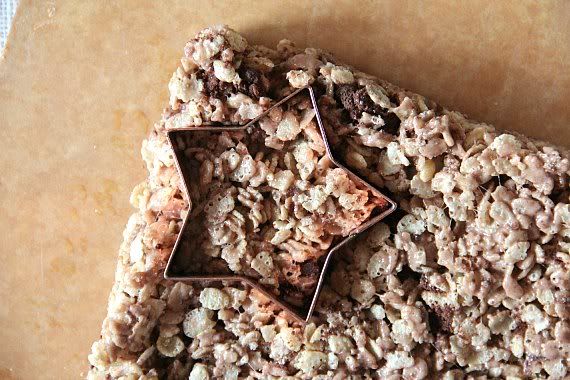 Using a star cookie cutter I cut my krispies out.
I melted some red, white and blue candy melts and "painted" it on the krispie.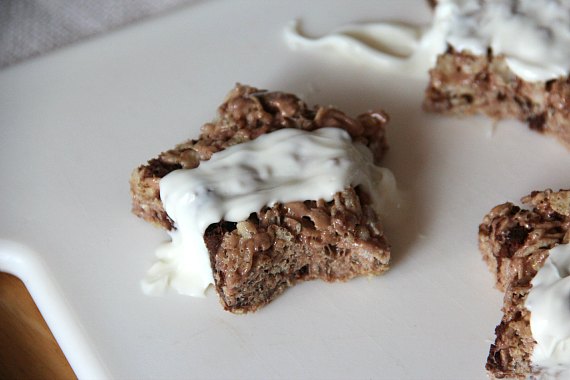 If you made plain krispie treats, you could even omit the white candy melts.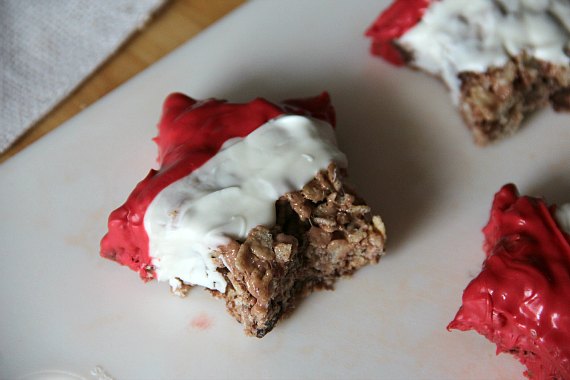 And if you want you can put them on a stick…just press the stick in when the candy melts are still wet.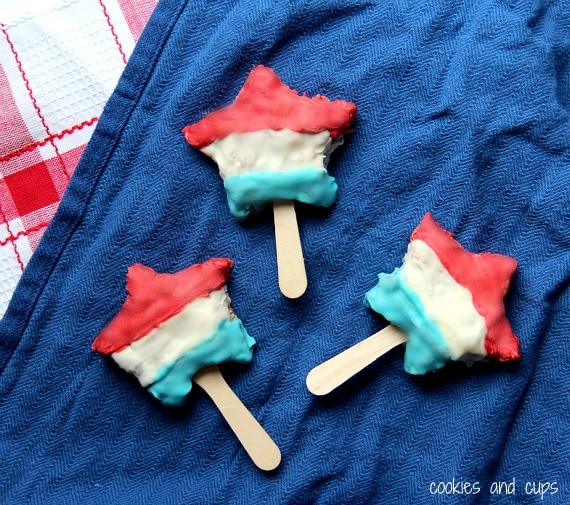 That's it!
Now, my sweet friend, Callye from Sweet Sugarbelle has challenged a few of her nearest and dearest to a "Star Cookie Cutter" Challenge.
Well, not so much a challenge, but a fun way to see how lots of creative people would use the same cookie cutter.
Isn't that a fun idea?
Thanks so much for including me Callye!
Now, let's check out what the other ladies did with their cutter!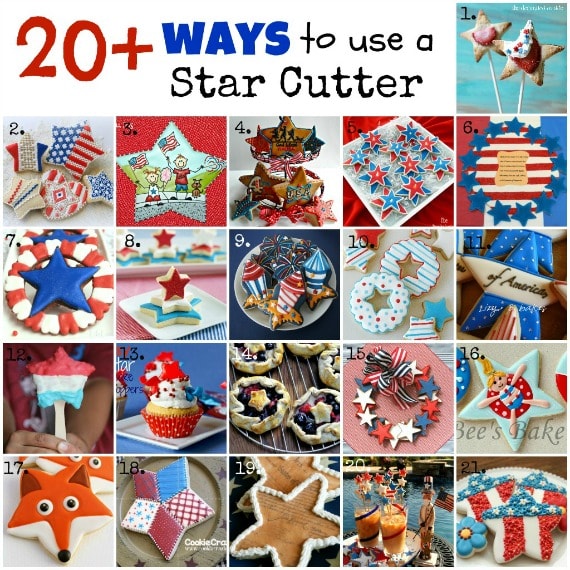 Old Fashioned 4th of July, Vicki's Sweet Treats
Easy Star Cupcake Toppers, Confessions of a Cookbook Queen
Patriotic Cookie Stir Sticks, The Cookie Artisan