These Fluffernutter Krispie Treats are fantastic! And super easy!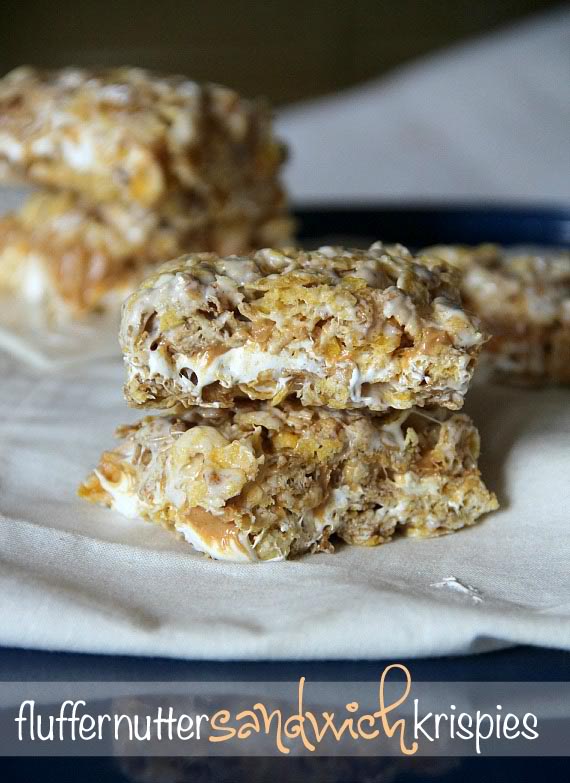 There are a few things that I have learned as I have gotten older…
I've learned that flat front pants are better than pleated.
I've learned that classy isn't in how much money you have, but how you treat people.
I've learned that when in doubt, choose red nail polish.
I've learned that you shouldn't use a Groupon for Botox.
And I've also learned that a no-bake dessert is equally as delicious as it's baked cousin.
I'm not saying this because I bathe in marshmallow and butter. I'm saying this because it's a true fact.
You don't have to agree with me here, but you certainly can't disagree with me.
Understand?
So let's talk today.
About krispie treats.
My love.
My boo.
And today we will talk about stuffing krispie treats.
Because it's easy. And because it just feels right.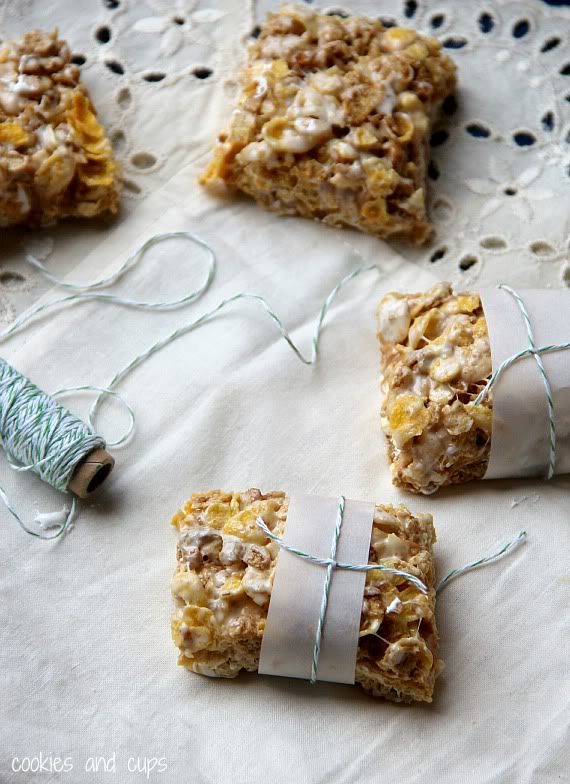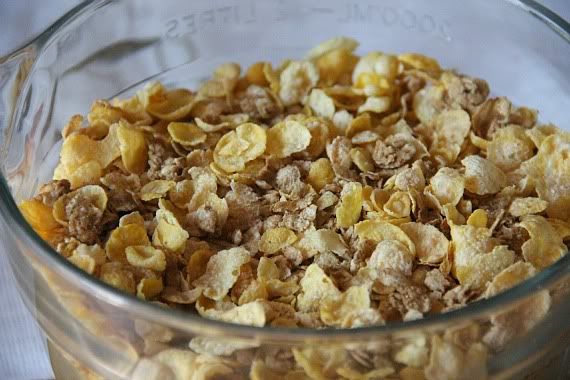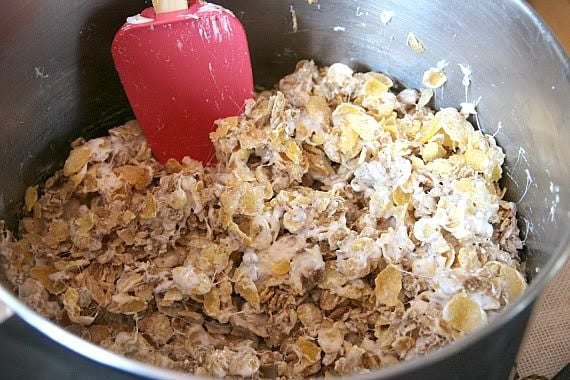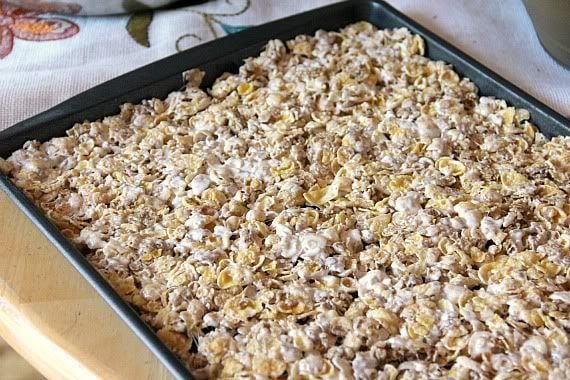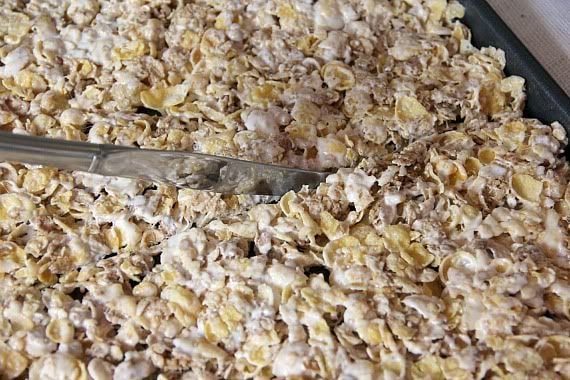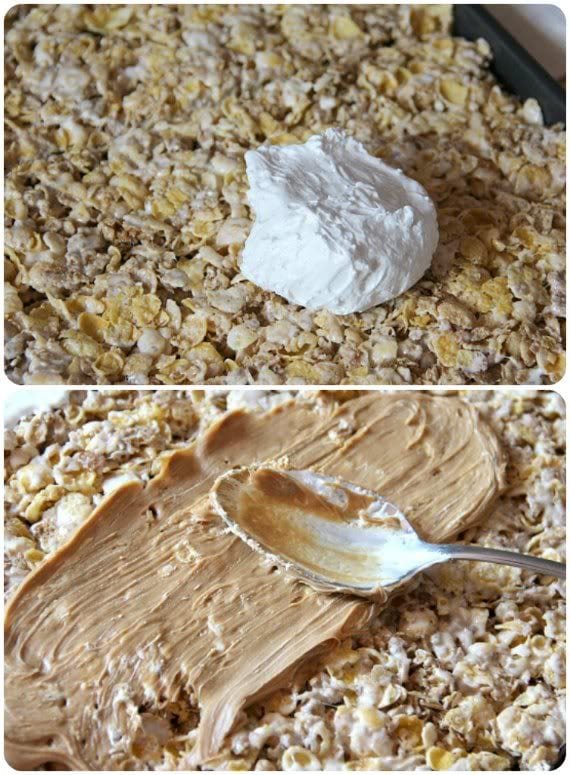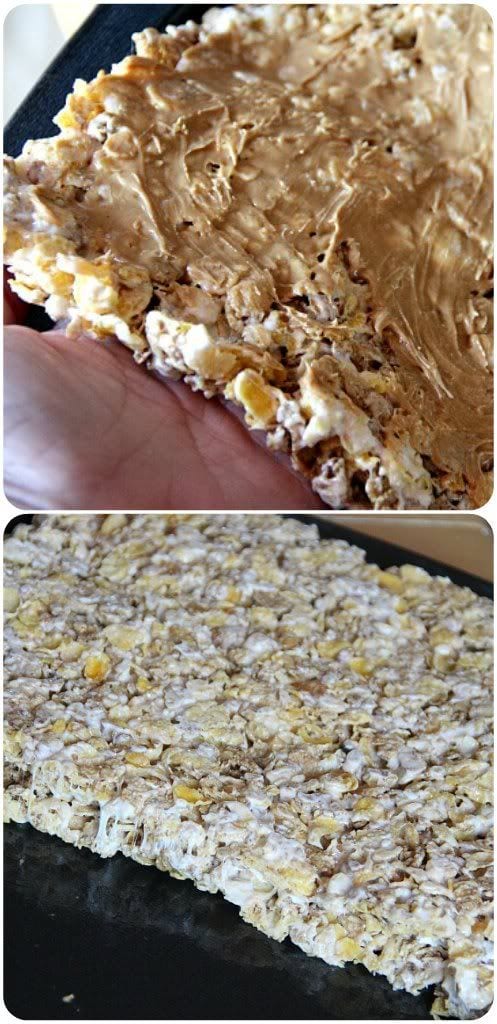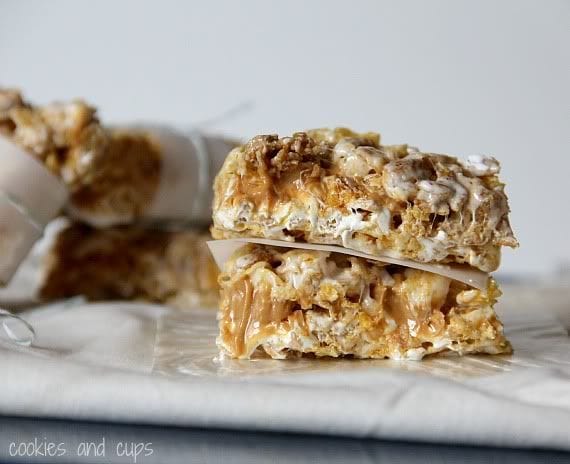 So here we are…Fluffernutter Sandwich Krispies.
Not technically a "krispie" because I used "Honey Bunches of Oats"…don't argue.
All you do is take your cereal…
Mix it up with some marshmallow and butter…
Now here's the trick…spread it out thin in a jelly roll pan (15×10 in)…
Let the stuff cool for a beat and then slice it in half.
Spread one side with Marshmallow Fluff and the other with peanut butter…
Then carefully lift up one side and place on top of the other.
Simple dimple.
There you have it…stuffed krispie treats.
Have a spectacularly great July 4th!!!
Print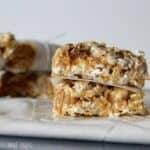 Fluffernutter Sandwich Krispies
---
---
1/4 cup

butter

1

(10.5 oz) bag mini marshmallows

6 cups

Honey/Nut cluster cereal (I used Honey Bunches of Oats)

3/4 cup

peanut butter

1 cup

Marshmallow Fluff or Creme
---
Instructions
Spray a 15x10x1-inch pan with cooking spray.
In a large saucepan on low heat melt butter. Add mini marshmallows to melted butter and sit frequently until marshmallows are melted.
Remove from heat.
Stir in cereal.
Spread the cereal mixture evenly into the prepared pan, pressing gently so it's even.
Let cool for 10 minutes.
When cooled, cut the entire rectangle in half, lengthwise.
Spread Fluff on one side, peanut butter on the other and then sandwich the two sides together.
Cut into squares when ready to serve.
---
Notes
store in an airtight container for up to 2 days.
Want To Save This Recipe?
Find more recipes like this: