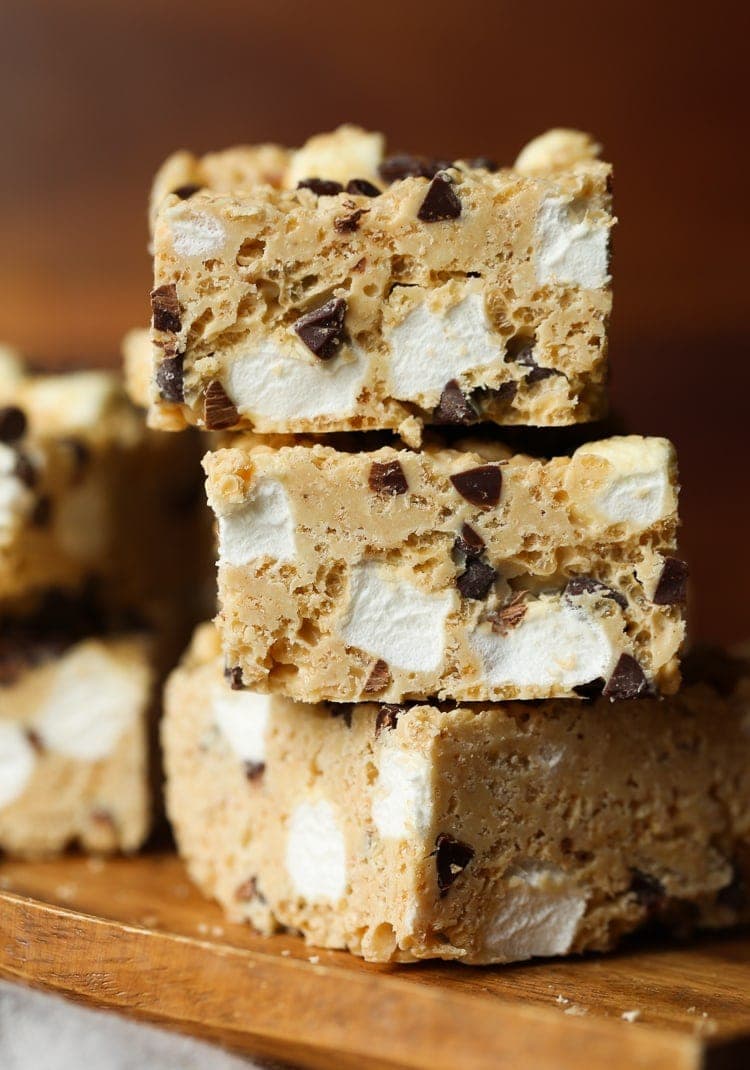 Avalanche Bars are one of my favorite and most popular treats here on my website. I made them back in 2010, not too long after I started this website, and they quickly became one of the most loved recipes on Cookies and Cups! I even made an
Avalanche Cookie
a few years back that was equally as loved. I have updated the pictures so they are a little more pretty, but equally as delicious!
Avalanche Bars are this deliciously addictive treat was introduced to me at a place called The Rocky Mountain Chocolate Factory. Ever been there? They have shelves and shelves of delicious looking candy apples and homemade fudge that I would always be THIS close to buying…but being a bit of a cheapskate I always went for one of the least expensive thing there…the Avalanche Bar.
At like, $3.50 it was still overpriced, but oh so worth it. A strange but wonderful combination of white chocolate, peanut butter and marshmallow it is like rice krispie treat on steroids!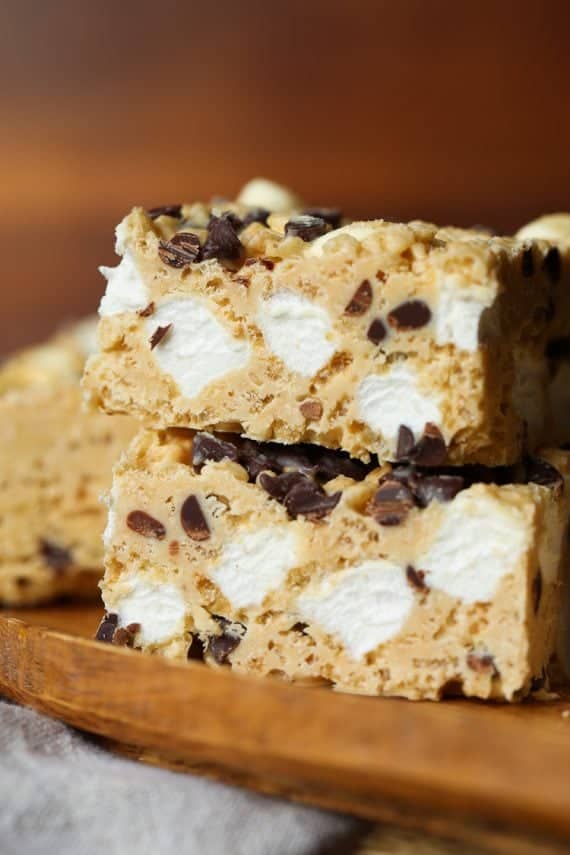 Clearly I knew I needed to learn to make these at home… and it turns out they are easy peasy!
AND I made a quick little video to show you JUST how easy…
I make these ALL the time, and I am sure you will too! They are an easy, classic treat!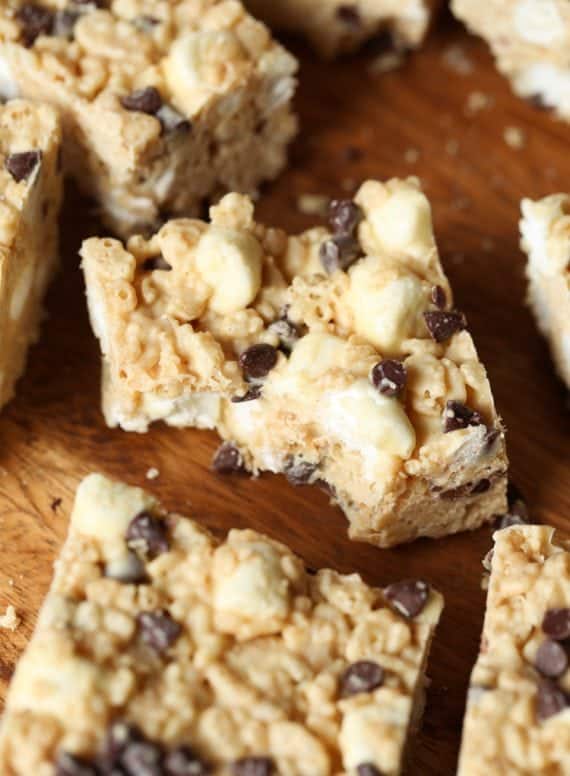 Print
---
Ingredients
12 oz

bag of White Chocolate Chips

1/4 cup

creamy peanut butter

3 cup

s Rice Krispies

1 1/2 cup

s mini marshmallows

1/4 cup

mini chocolate chips +

2 Tbsp

for garnish.
Lightly grease a 9×9 pan
---
Instructions
In microwave-safe bowl pour in white chips and heat on 50% power for 1 minute. Stir and continue in 30 second increments until chips are melted.
Combine the peanut butter with the melted chips and add the krispies.
Let cool approx 15 – 20 minutes stirring every 5 minutes or so to help cool.
Add the marshmallows and the mini chocolate chips and stir to combine.
Pour mixture into the prepared pan and spread evenly, pressing lightly with the back of your spoon, but do not compact too much, otherwise they will get hard.
Press the remaining chocolate chips into the top for garnish.
When the bars are completely cooled cut into squares and enjoy!
Save