So, have you ever wondered what would happen if you chopped up a whole pie and mixed it in a batch of brownies?
Welcome to my brain.
I have to say, I am not a Pecan Pie girl.
AND I don't normally do nuts in desserts.  Nuts possibly fall below fruit on my dessert chart.
So the thought of a whole pie dedicated to nuts isn't going to get my blood sugar pumping.
BUT it seems like a lot of people DO like Pecan Pie.  I mean, it's kind of in the pie world.
So I just thought what would happen if you chopped up the pie and threw it into brownies.
Some people like nuts in brownies.
Some people like Pecan Pie.
I am here today for those people.
What I found, though, is that nuts in brownies aren't all bad.
Especially with crust and sugary, pecan pie filling bits.
So yeah, I chopped up a whole Pecan Pie.
Totally crazy, but totally delicious.
Pecan Pie Brownies.  Do it.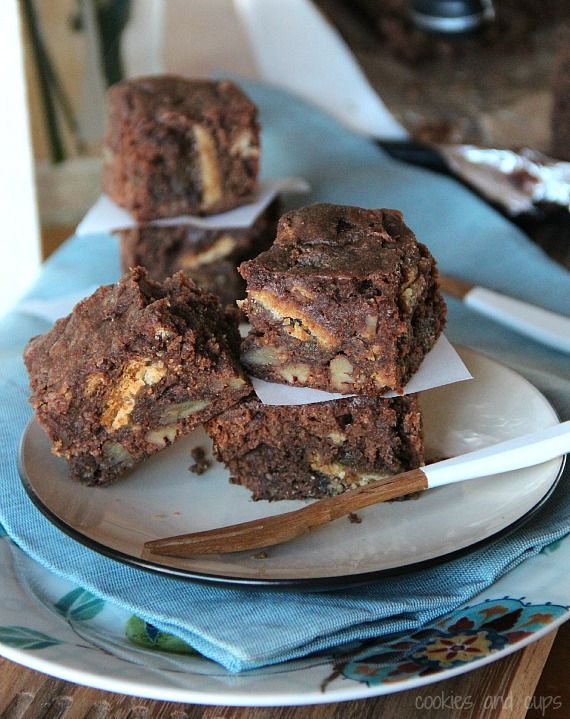 See, here's the poor unassuming pie.
Poor thing doesn't know what's about to happen…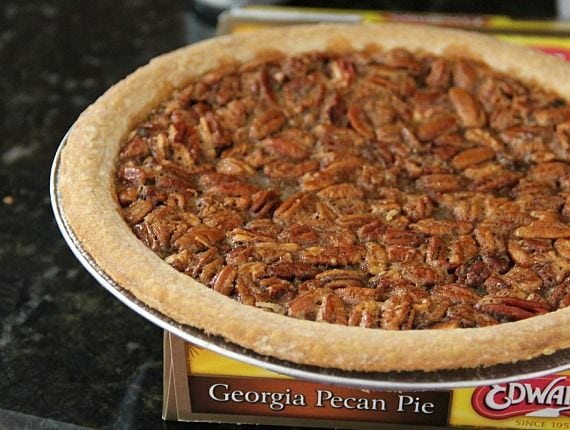 Sorry guy…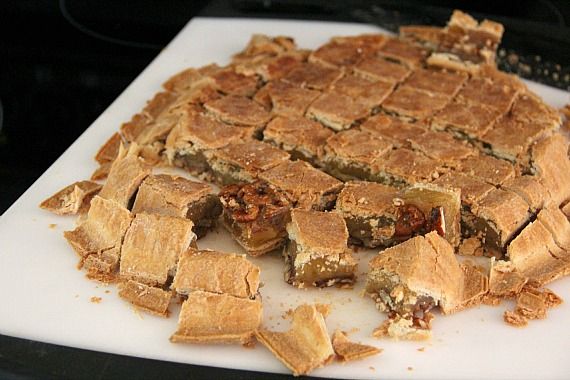 See, pie chunks in my brownie batter.
Kind of awesome, isn't it?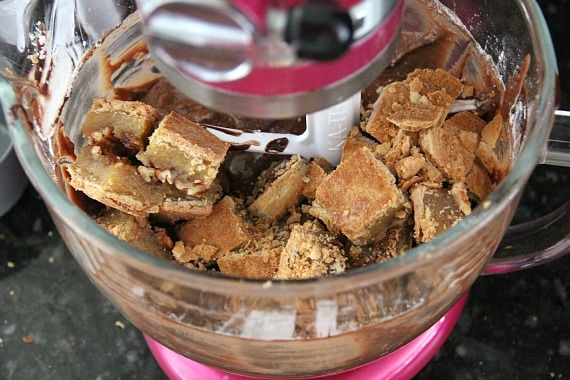 Then just bake. And wait.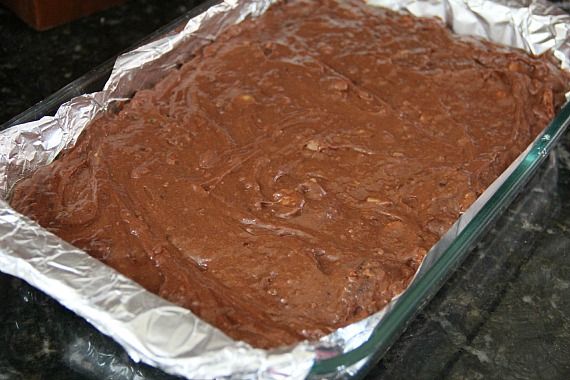 I like to bake my brownies in a foil lined pan, just because it makes it easy to remove them…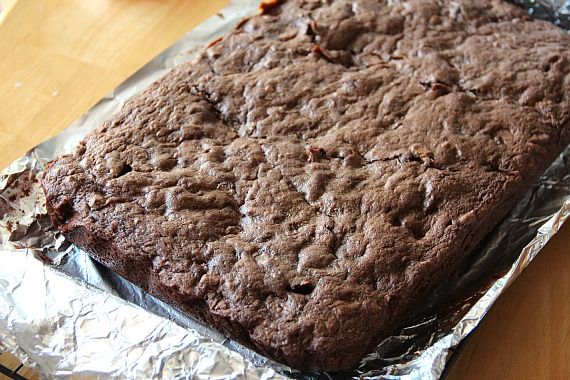 Can you even believe it worked?
Totally righteous.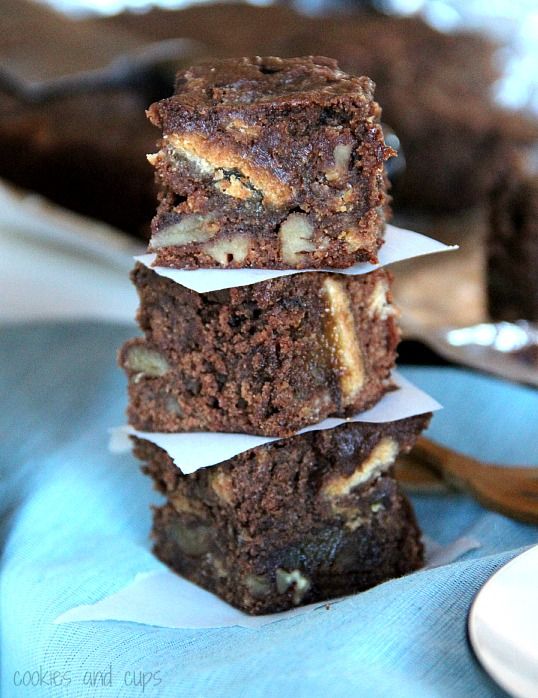 Print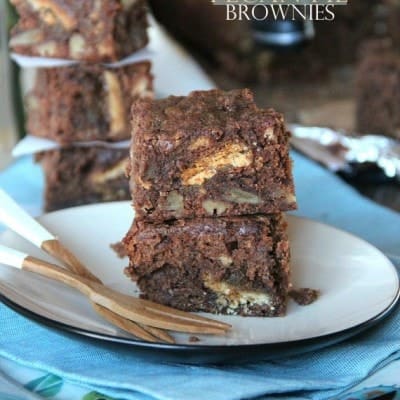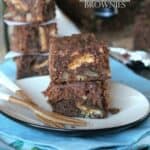 ---
Description:
makes 24 large brownies
---
Ingredients:
1

(2 lb) frozen pecan pie, thawed

1/2 cup

butter

2

semi-sweet cups chocolate chips

1 cup

brown sugar

2

eggs

2 tsp

vanilla

1 cup

milk

1 1/2 cups

flour

1 tsp

baking powder

1/2 tsp

salt
---
Instructions
Preheat oven to 350°
Line a 9×13 baking pan with foil and spray with cooking spray
Cut your thawed pie into cubes (about 1″)
In a medium saucepan combine chocolate chips and butter and heat over medium-low until melted, stirring consistently. Set aside.
In your stand mixer combine sugar, eggs, vanilla and milk, mixing until incorporated. Slowly add in the chocolate mixture and HALF the pecan pie cubes, continuing to stir until well mixed. (Batter will be lumpy do to the pecan pie bits).
Add in the flour, baking powder and salt, stirring until just incorporated.
Add in the remaining pecan pie cubes, stirring until evenly mixed in.
Spread the batter into the prepared pan and bake for 40-45 minutes, until center is JUST set and a toothpick inserted 2 inches from the edge comes out clean.
Transfer pan to wire rack and allow to cool.
Want To Save This Recipe?