Pecan Pie Cheesecake is a delicious and easy cheesecake recipe that combines two classic desserts!
I partnered with Imperial Sugar on today's recipe. Thank you for supporting the brands that make this website possible!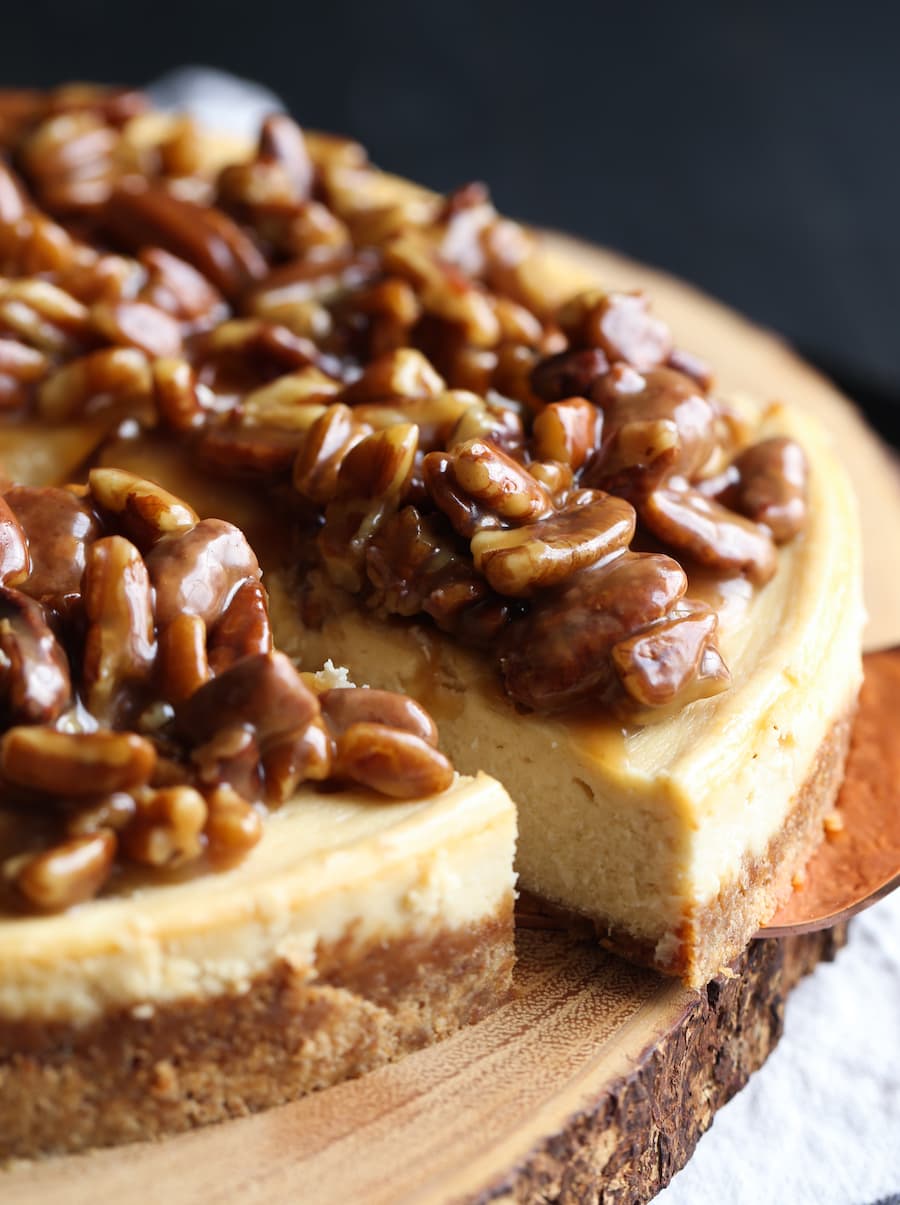 This Pecan Pie Cheesecake is two classics in every bite!
Why have one dessert when you can have two? I mean…I am ALL about a good dessert mash-up, and this cheesecake is a combo of two all-time favorites! You know I love cheesecake, and have *ahem* the PERFECT Cheesecake Recipe here on my site with enough tips and tricks to make it foolproof. AND I also make a pretty mean, and incredibly EASY Pecan Pie. So the obvious next step was to combine the two, into one cheesecake that you are going to LOVE!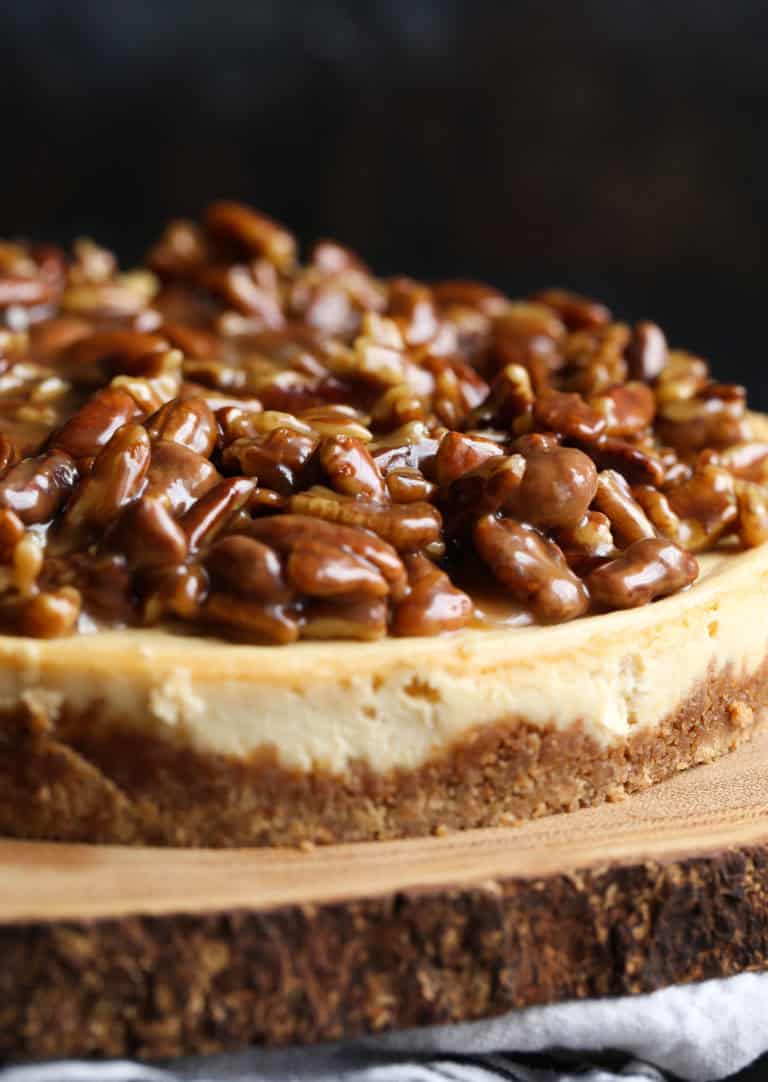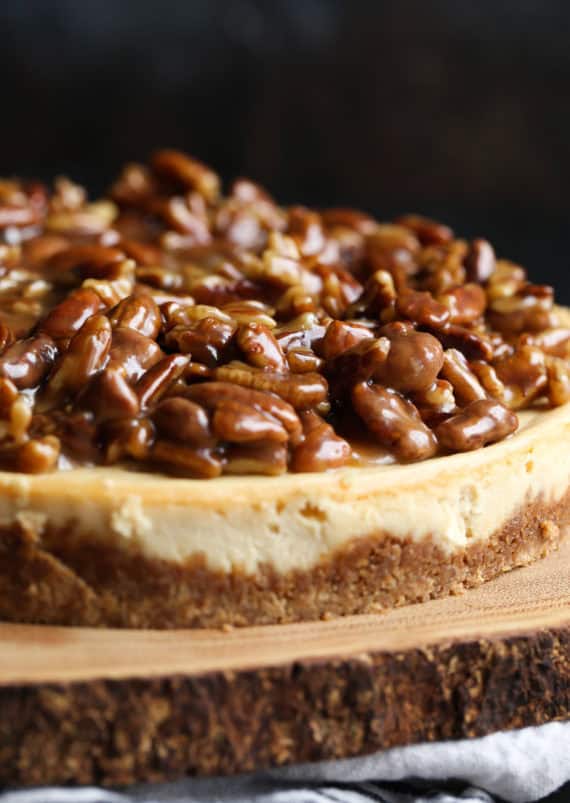 I used my perfect cheesecake recipe as the base for this one, and topped it with an easy mixture of pecans, butter, brown sugar, heavy cream, and a pinch of salt! The sweet topping is an easy spin on the filling from Pecan Pie, and the combination of the two is really something special!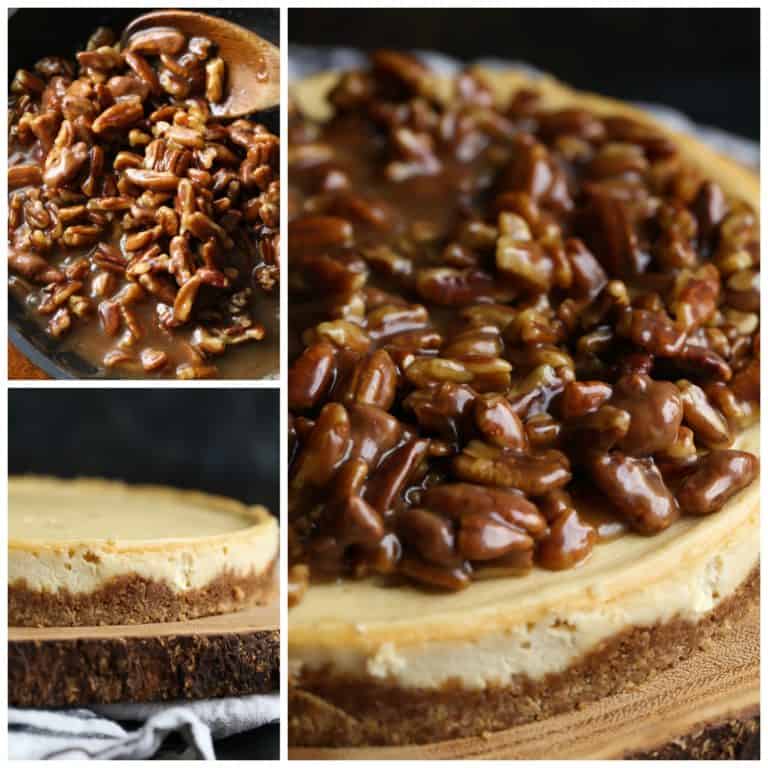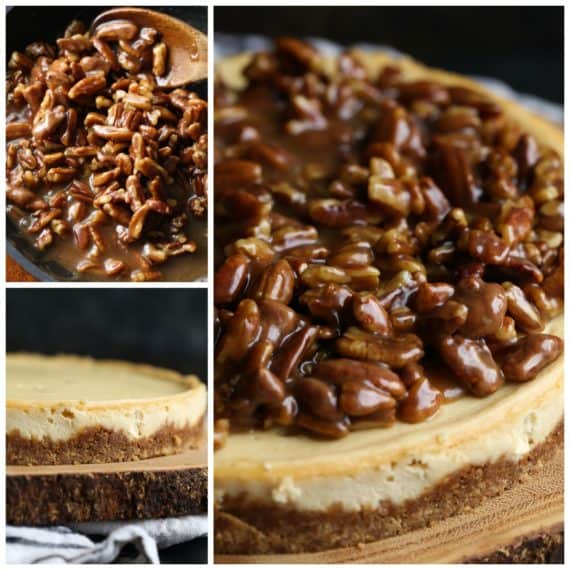 Another great thing about Pecan Pie Cheesecake is you can make it ahead! Having dessert a day in advance if you are entertaining guests is SUCH a great time saver. Cheesecake is best if it chills completely, and overnight is best! The Pecan Pie topping can be made when you're ready to serve, OR it can be done ahead as well. Just know that the pecan mixture will firm up in the fridge, which is great, but if you prefer a gooier topping, make it right before serving!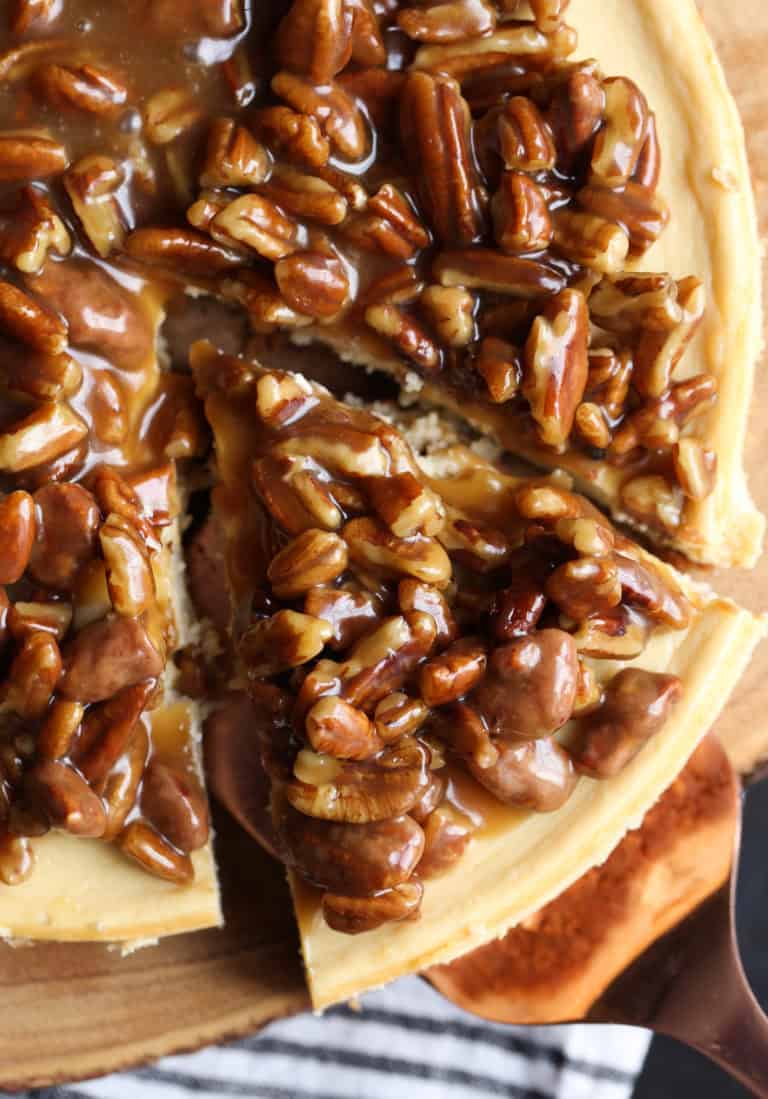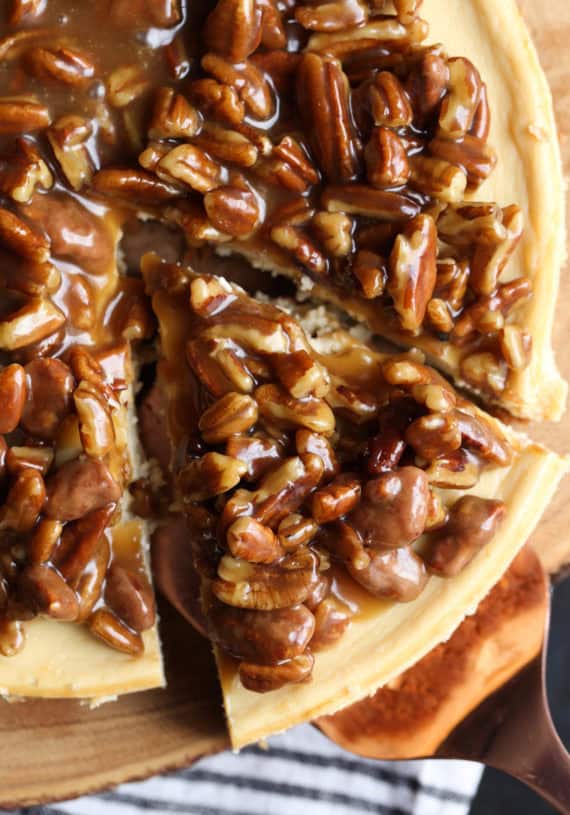 This cheesecake recipe is really a great dessert for a special occasion or a holiday meal. People will think you spent hours in the kitchen!
I partnered with my friends at Imperial Sugar on this Pecan Pie Cheesecake Recipe so click below to get the FULL recipe! And don't forget to follow Imperial Sugar on Instagram!
Pecan Pie Cheesecake RECIPE at Imperial Sugar!
Looking for more cheesecake recipes?