Pistachio Lemon Bundt Cake is an amazingly tender bundt cake made extra moist with Pistachio Pudding Mix, and topped with a lemon frosting and chopped pistachios!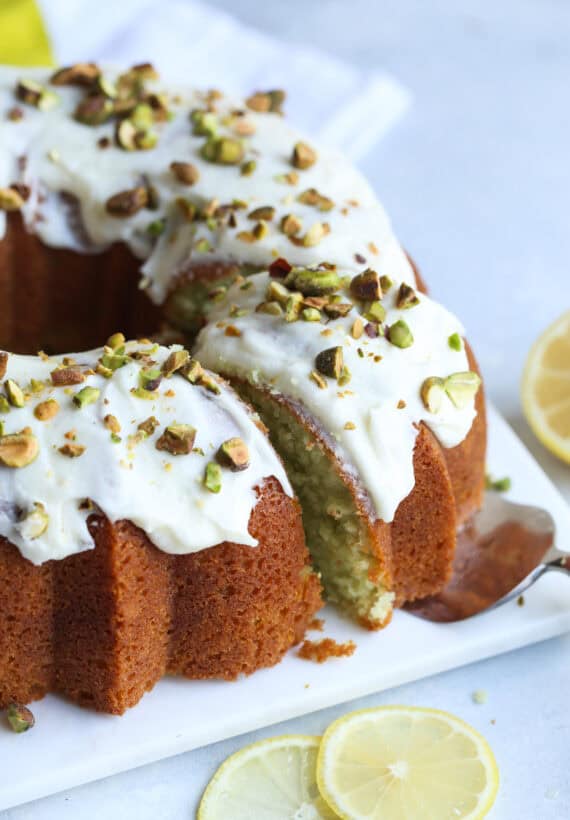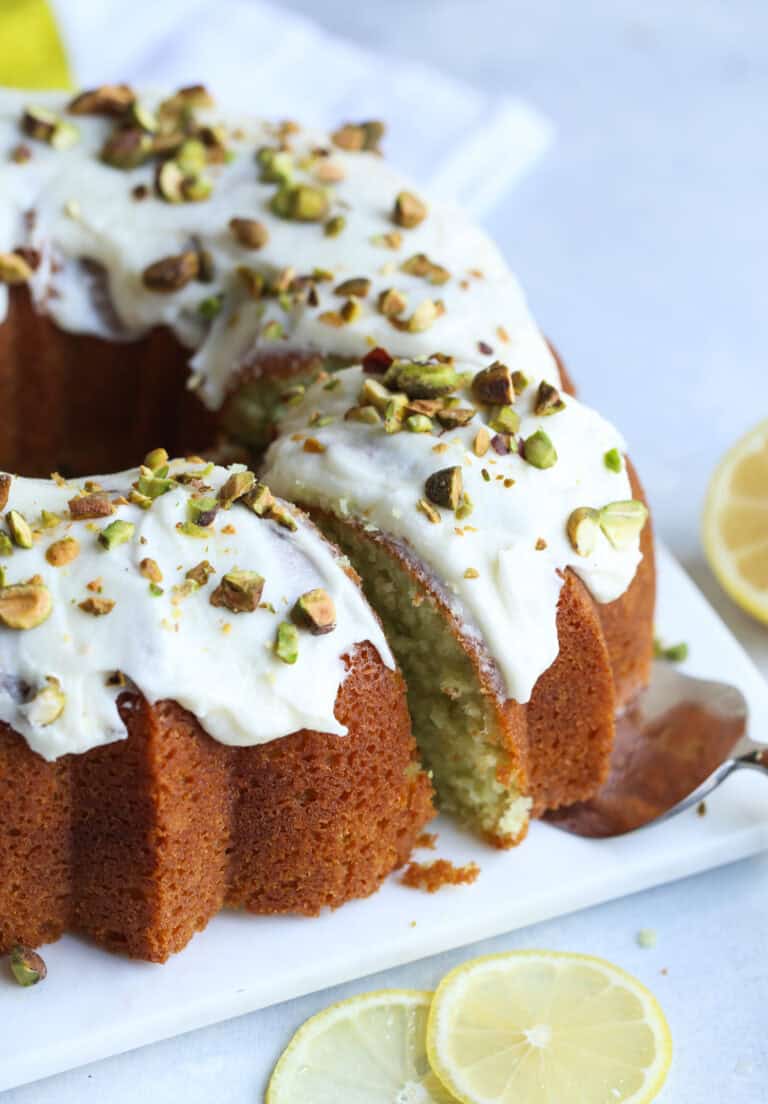 I partnered with my friends over at Imperial Sugar for this recipe. Thank you for supporting the brands that make this website possible.
This Pistachio Cake recipe is made even better with a little lemon!
Ok, so the combo of pistachio and lemon might not be the most obvious choice, but it is STUNNING. I am telling you friends, when I created this easy Pistachio Cake I wanted to give it a little more life, so I added in some lemon zest, and well, the rest is delicious history.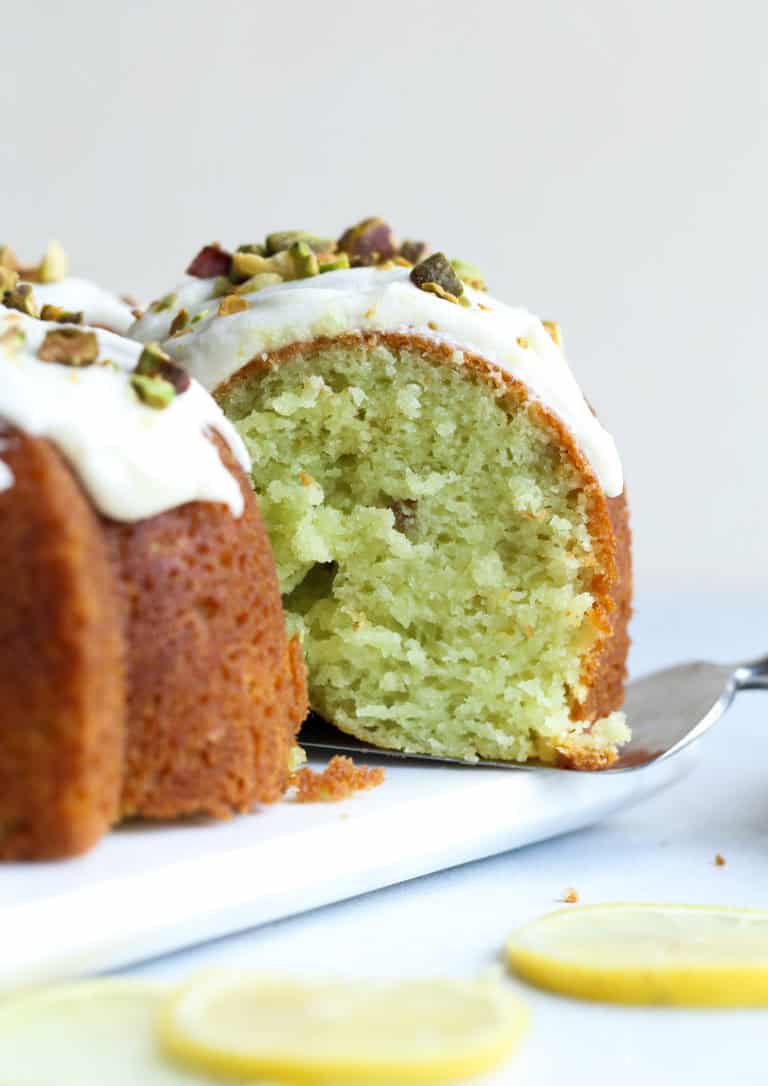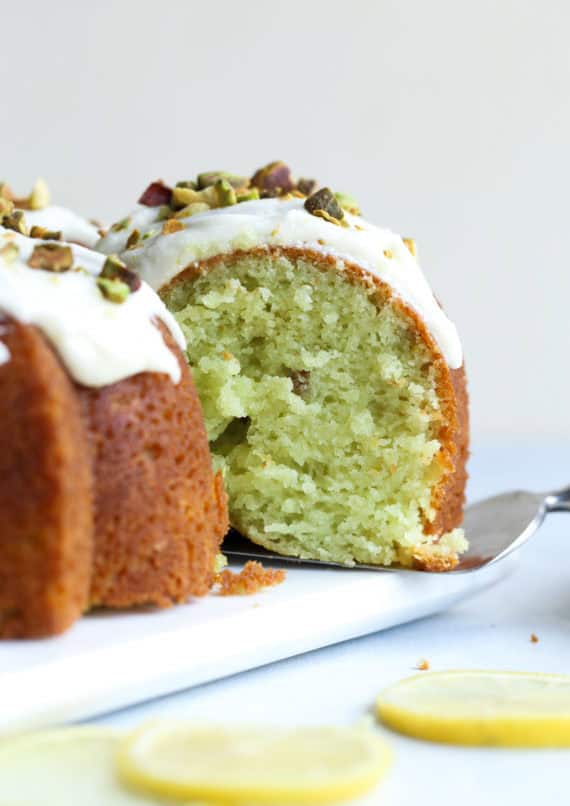 The past few years I feel like I have fully embraced the bundt cake. I think it's because way back I was a little scared of the release moment. I always used a pretty old/cheap bundt pan and no matter how much I greased the pan I always had sticking. BUT I picked up a new bundt pan a few years and it's been a game changer for me! I use a Nordic Ware Bundt pan that I got on Williams Sonoma, and I will tell you…best $38 spent ever. (non sponsored, just love it so much). Sometimes (a lot of times) having the proper tools can make all the difference! Since then I have shared so many yummy bundt cake recipes like my Coconut Cream Cheese Pound Cake or my crazy popular Kentucky Butter Cake!
And this Pistachio Lemon Cake releases from the pan like a dream, and slices up even more gorgeous.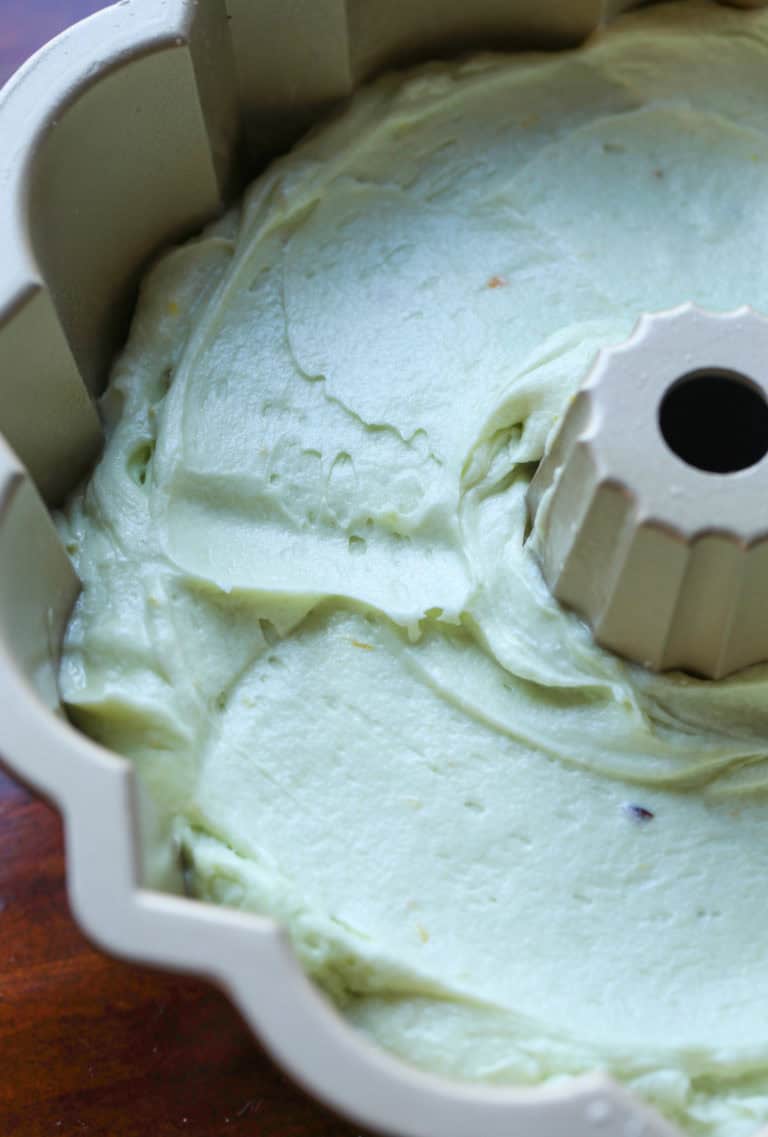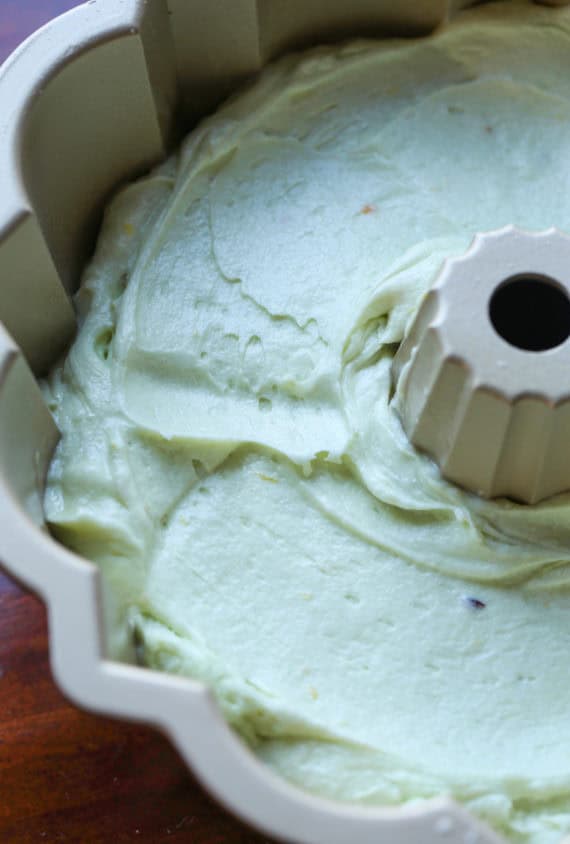 Do I have to use pudding in the cake?
So the short answer here is yes. AND make sure you use Instant Pudding. It makes the texture so moist and tender, and when using Pistachio pudding, it adds flavor and a hint of color. I have found that trying to duplicate the pistachio flavor "naturally" is tough, so the pudding adds a nice subtle flavor without being too strong.
The batter for this Pistachio cake is fluffy and crazy delicious, but also not that you don't HAVE to use Pistachio Pudding. I mean, if you want Pistachio CAKE, yes, you have to…but you can sub in lemon pudding, vanilla pudding, etc if you just want a fantastic cake.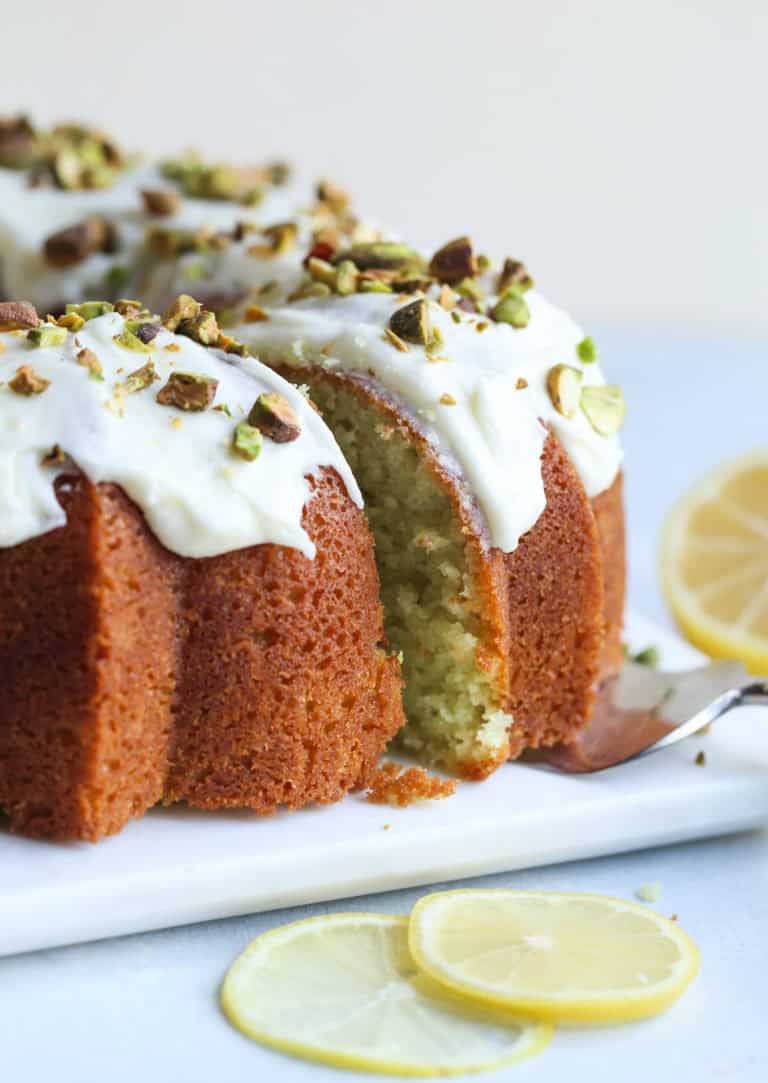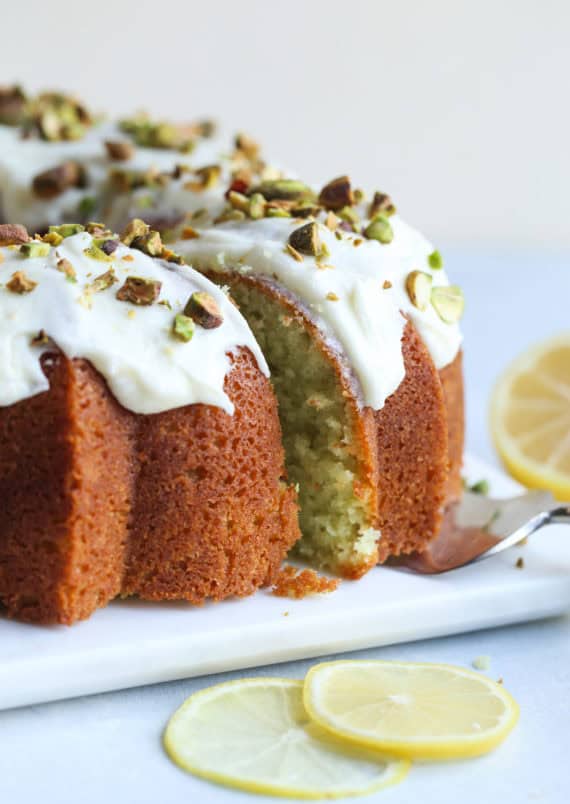 This Pistachio Lemon Bundt Cake is an amazing from-scratch cake recipe, with the help of pistachio pudding.
And like I said, I partnered with my friends over at Imperial Sugar for this cake recipe, so hop over for THE FULL RECIPE.