This Saltine Toffee is an all time favorite treat of ours…all year round!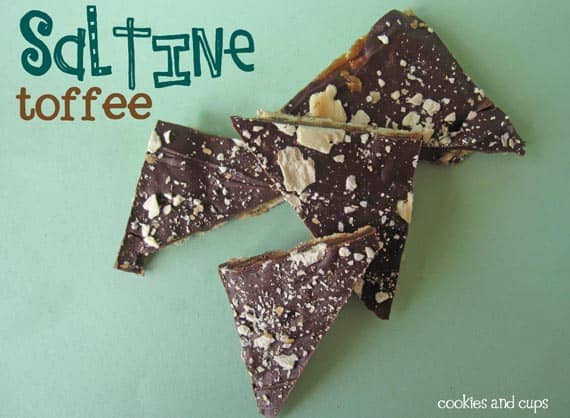 Now that Thanksgiving is pretty much over…
C'mon, lets face it…you know as well as I do that Thanksgiving is over way before the day actually comes.
Thanksgiving gets lost in between Halloween and Christmas.
Don't 'cha think?
I went into a large craft store over a week ago looking for a some Thanksgiving items and they had all but gone the way of the pilgrim.
The powers that be give Thanksgiving planning a tiny window of opportunity and if you don't sneak in when it's open you are stuck in the cold world of leftover items and discount bins…that means 3 napkin rings, a pack of cupcake liners and some cinnamon pine cones. I challenge the MacGuyver-like people over at
Real Simple
to come up with something using just those items!
It is sort of a suckfest for those of us who don't plan out our Thanksgiving tables 3 months ahead.
Sheesh.
I know that some people really dig on Thanksgiving, but for me the turkey is not where it's at.
So, since I am easily swayed by the folks behind Christmas marketing, I will move on to Christmas.
Ahhhh, Christmas.
It is the holiday of the cookie.
So, by default, it's the most most wonderful time of the year!
I will not pledge to you that I will have a cookie recipe a day or any nonsense that both you and I know I am not capable of.
But, I will vow to share as many cookies with you as possible.
We'll do this ~ some new cookies and some all-time favorites that always end up on my Christmas cookie platter.
And for all of you that do cookie exchanges, there will be a few ideas for ya!
Oh yeah, and on that note…do you know that I have NEVER been invited to a cookie exchange?
*sigh*
Just thought I would share that sad fact.
So, my for first sweet treat of the month I will share with you an oldie….but a goody!
I started making this candy at holiday time because it's super easy, super tasty and a favorite of my oldest son.
It has the whole salty-sweet, buttery, chocolate thing going on.
And there are only 4 ingredients
AND you don't need to use your mixer.
I am giddy.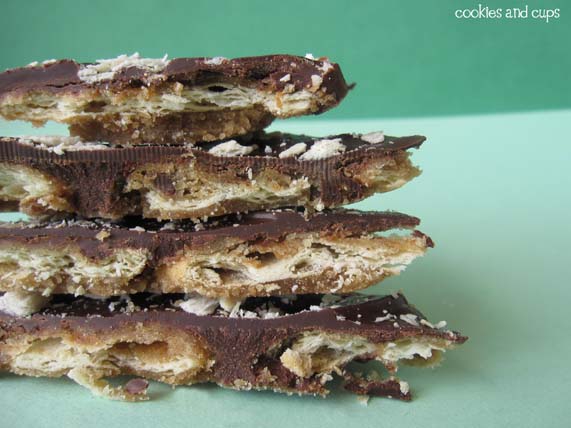 You'll need:
40-ish Saltine crackers, plus 1/2 cup crushed Saltines for garnish (about a sleeve and 1/2)
2 sticks butter
2 cups brown sugar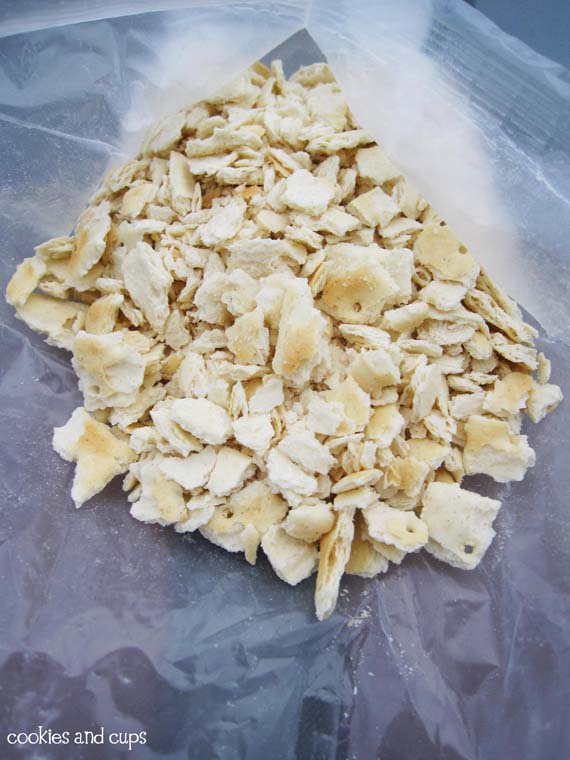 Preheat oven to 350
Line your baking sheet (jelly roll pan) with foil and spray lightly with cooking spray.
Arrange your crackers snugly on baking sheet.
Over medium high heat melt butter and sugar together.
When mixture comes to a rolling boil let boil for 2 minutes, stirring.
Pour mixture over crackers.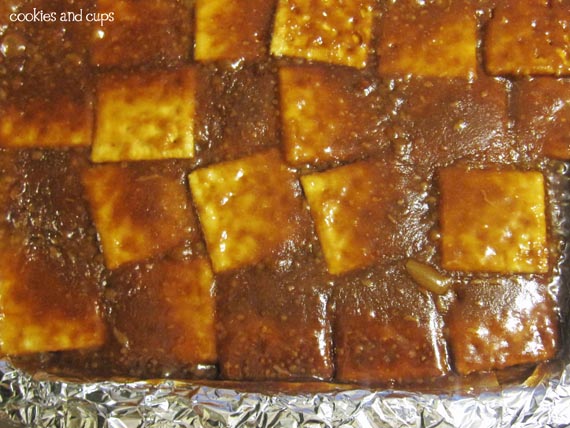 Bake in oven for about 10 minutes. Toffee will be bubbling.
Let cool for 1 minute and then sprinkle chocolate chips on top.
Let sit for 2 minutes and then spread the melted chips with an off-set spatula.
Sprinkle with reserved crushed crackers.
Refrigerate pan for approx 30 minutes so chocolate and toffee sets.
Break or cut into pieces.
Store in an airtight container for up to 5 days.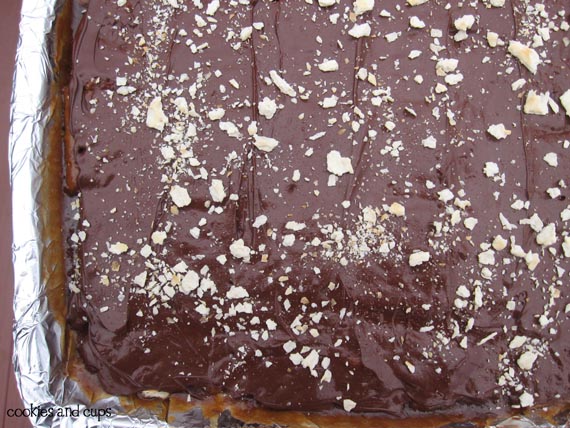 I hope everyone has a fantastic Thanksgiving!
Now, bring on the jolly 🙂