Sand Dollar Cookies! Buttery and sweet with a meltaway texture. Perfect with a cup of coffee!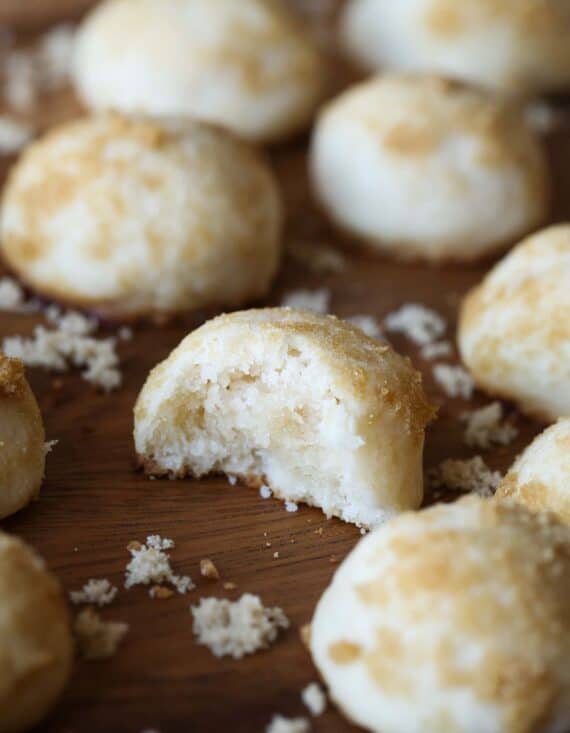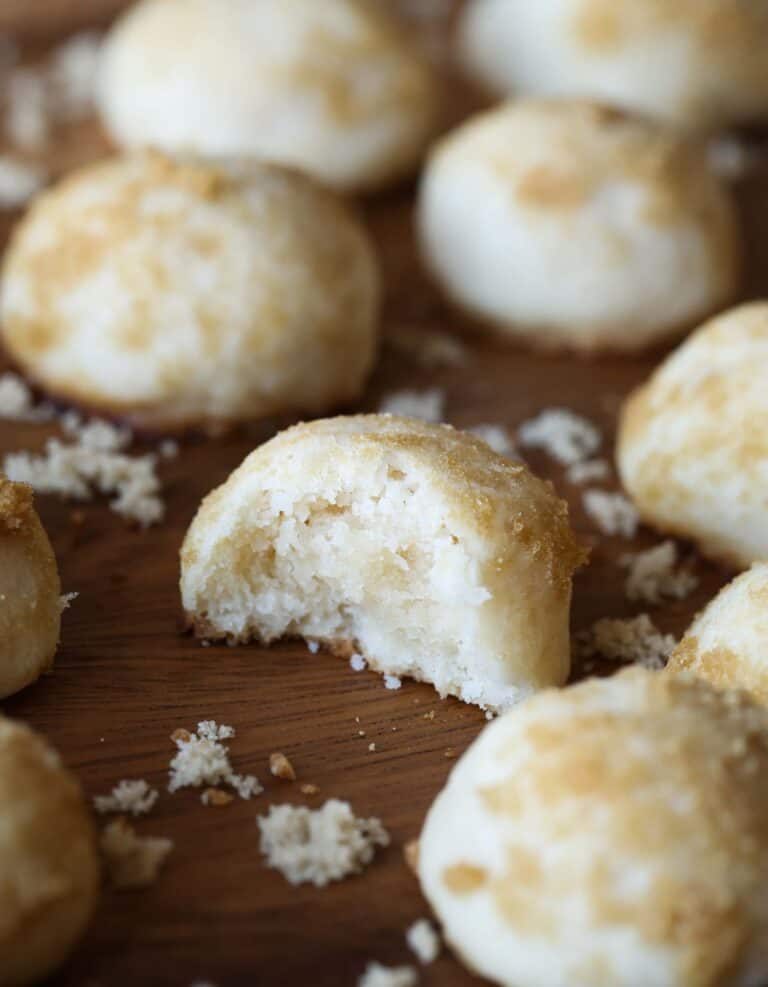 These cookies have an old fashioned flair. They're simple, yes…boring, no. Sometimes, only a few ingredients is all you need. They melt in your mouth, with the extra little crunch on top from the brown sugar.
And really, isn't all the best food a shade of brown? I mean…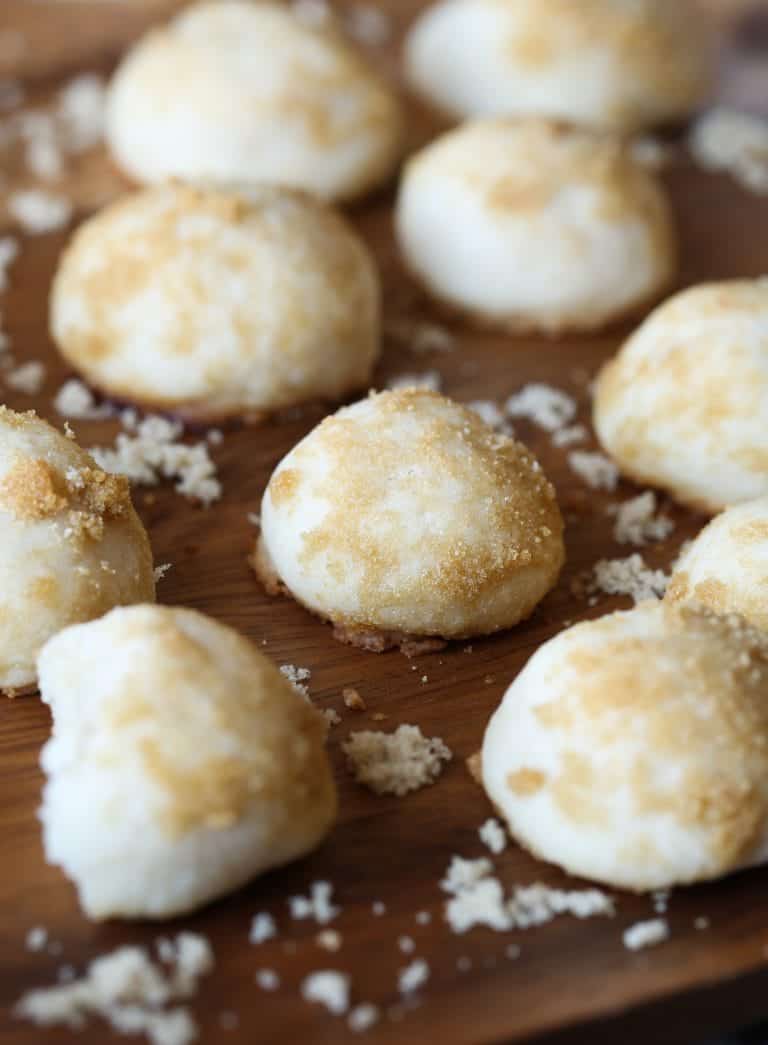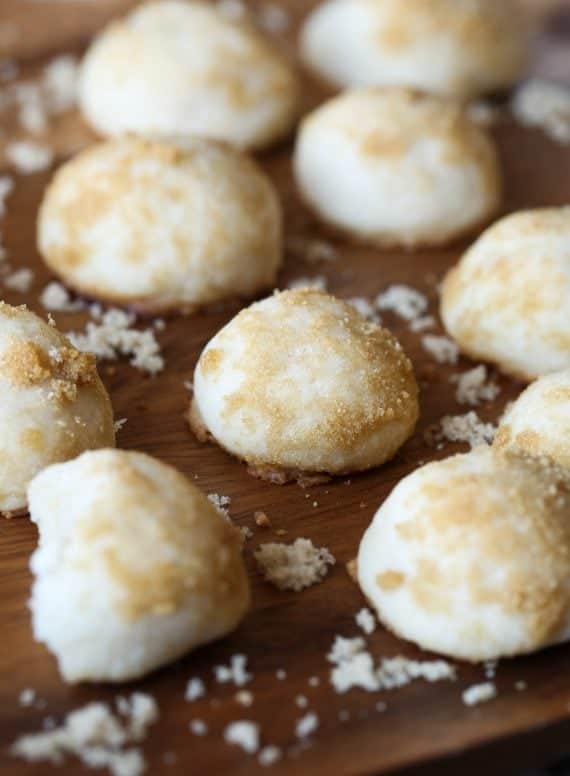 The dough comes together quick, with no chilling time necessary. You just roll it into balls and then dip half of the dough into light brown sugar…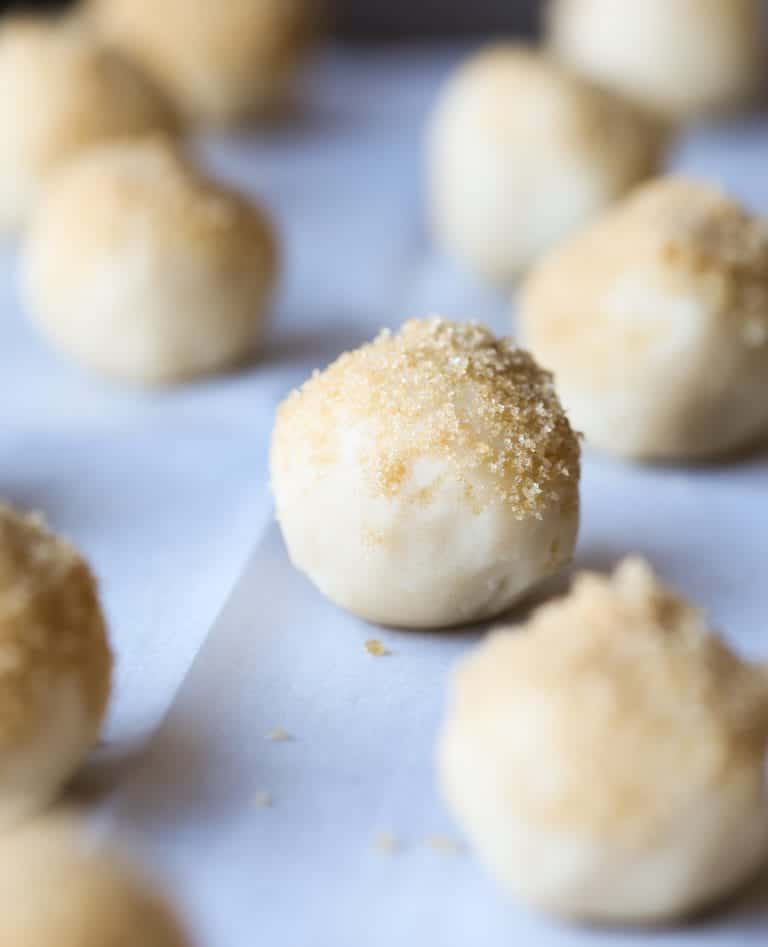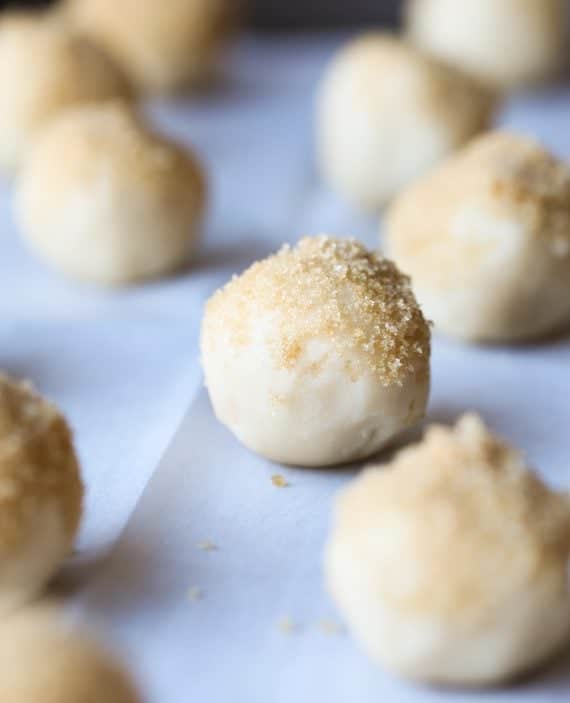 They don't spread, really, when they are baking, so you can fit a lot on the baking sheet. The more the merrier in this case!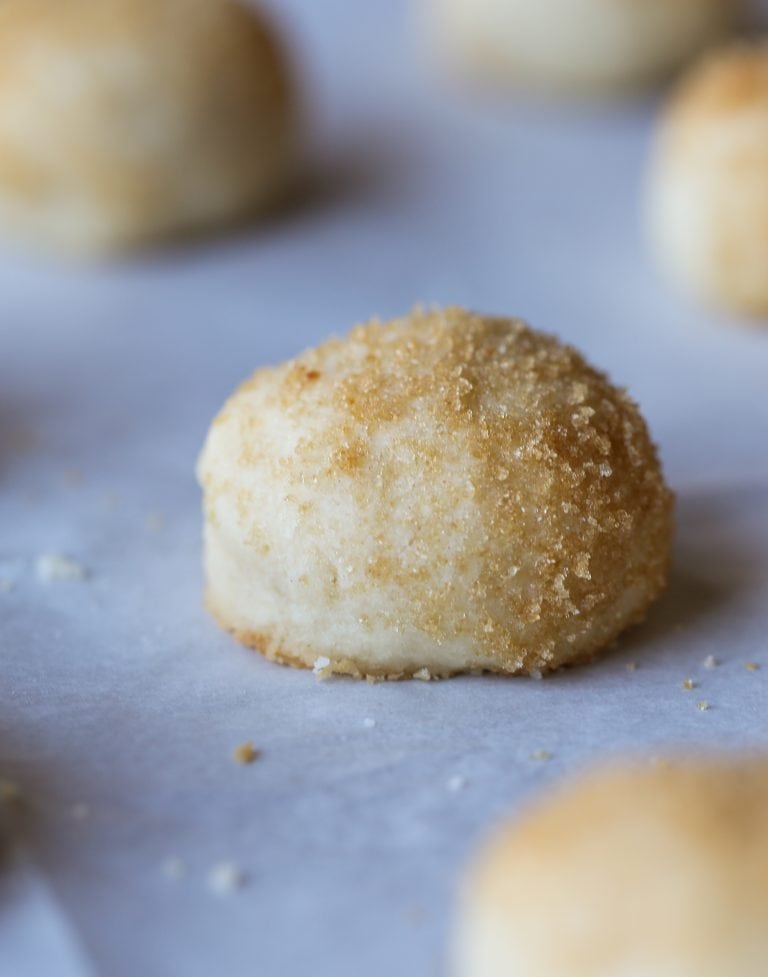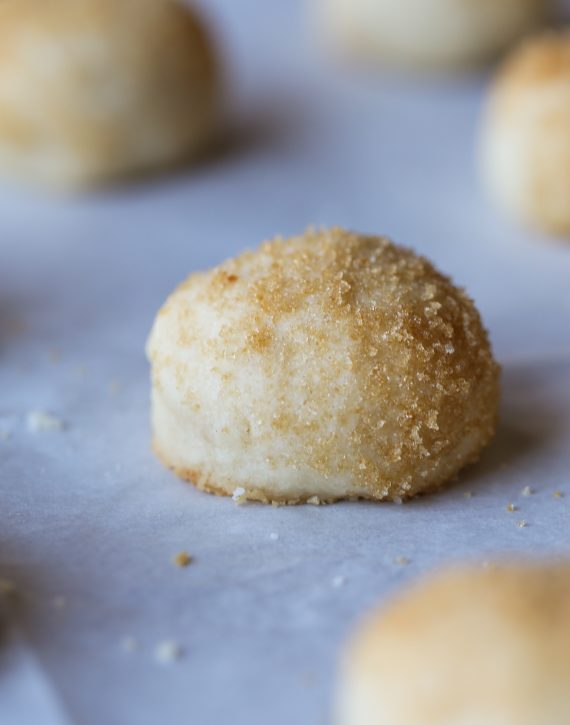 And you can enjoy them warm, or they might even be better at room temperature.
And like I said, get your coffee ready!
Find the FULL RECIPE for these Padre Island Sand Dollar Cookies over at Imperial Sugar!