I've got 24 Coconut Desserts you need to try! If you're a coconut lover, today is your lucky day!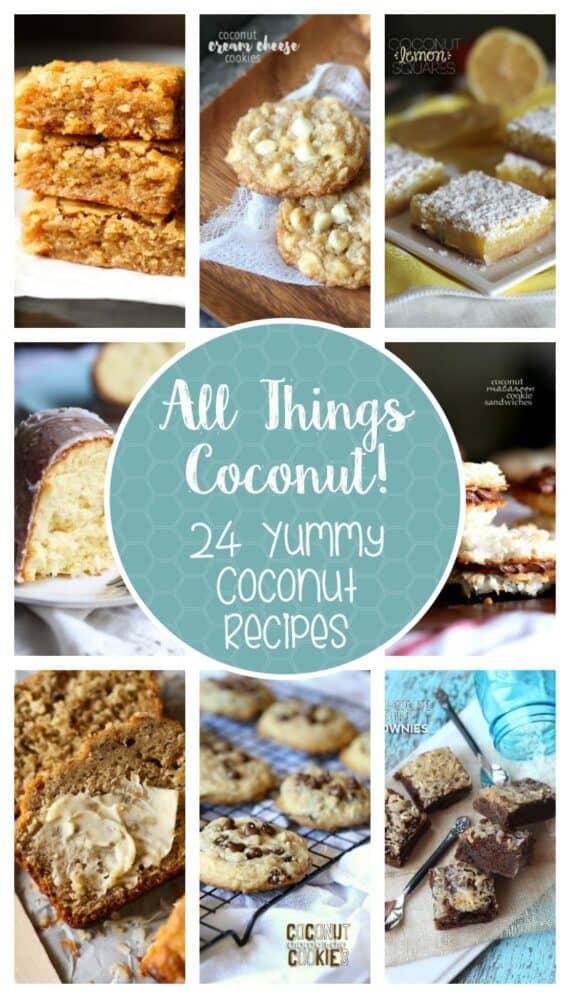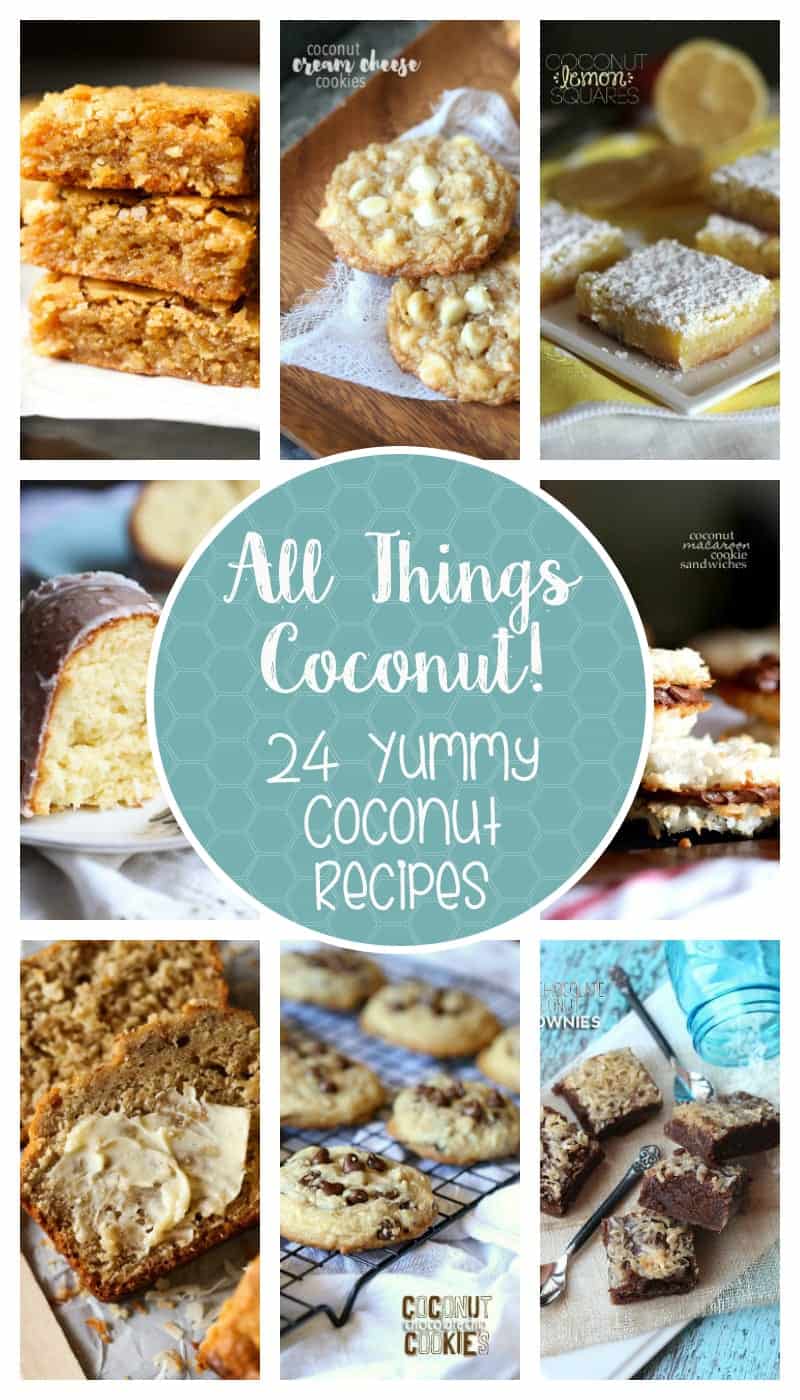 Spring is in the air and that means it's coconut season.
Did I just invent that? Coconut Season? It feels like Spring and Easter and pastel colors make me hungry for coconut. There has to be a scientific explanation for that.
Let me go go a little internet investigation on that while you guys look at all the coconut goodness I found around the internet!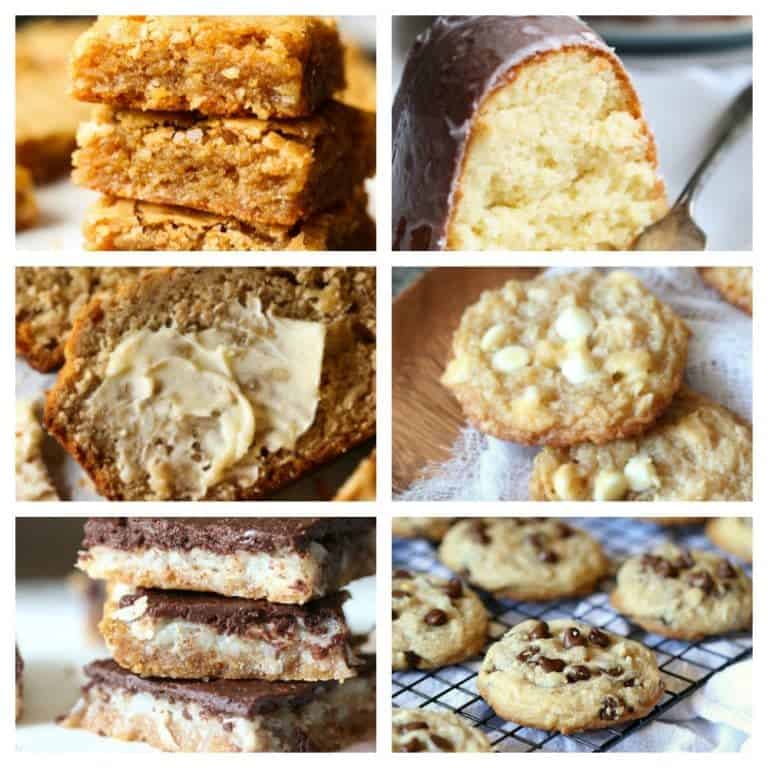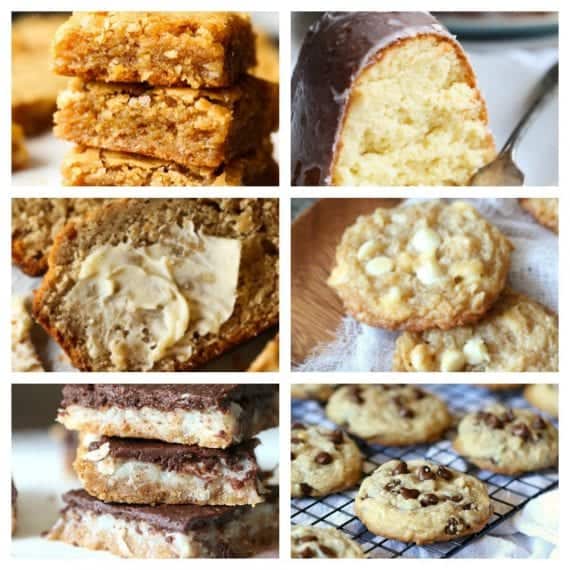 Of course we are going to start with a few sweet treats from my site. AND if you missed my post earlier this week it was JAM PACKED full of buttery coconut. We're gonna work from left to right, so follow along!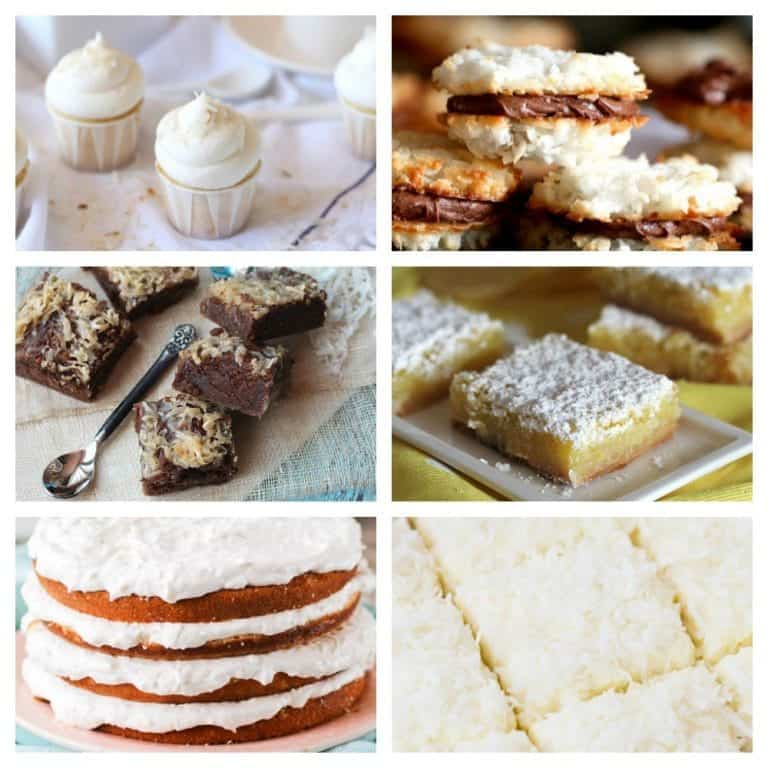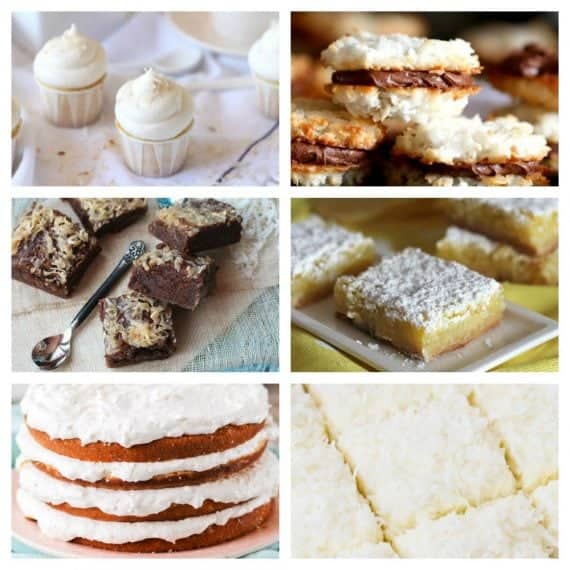 Easy Coconut Refrigerator Cake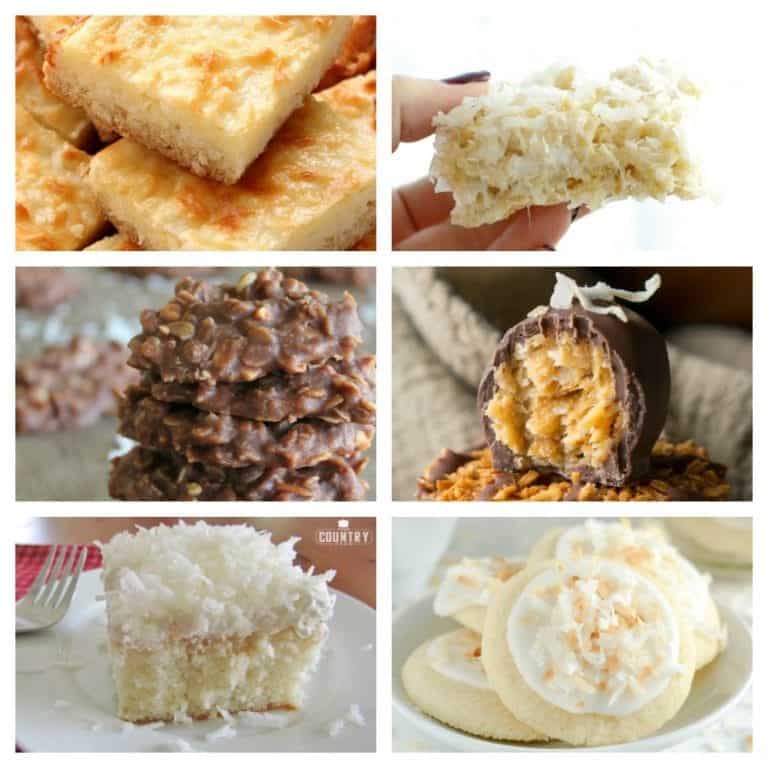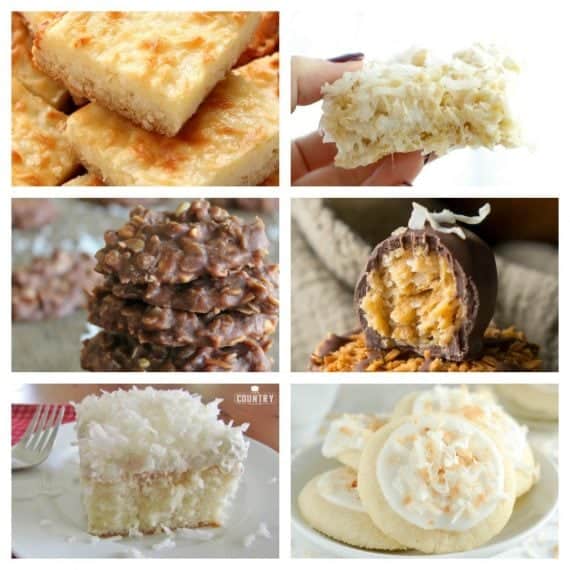 I'd love to hear your favorite coconut dessert! Let me know if you've made any of these sweets!